This Post May Contain Affiliate Links. Please Read Our Disclosure Policy here
I know how much we all love home tours here on The Inspired Room, so today I wanted to give you a tour of the adorable Seabrook beach cottage we stayed in for a few days this summer! This house is owned by our friend Cassie. You might remember her as she wrote several guest posts here on TIR in past years and her kids' room organization ideas are featured in my new book Simply Home (which is a hardback combination of two of my best-selling paperback books, Simple Organizing and Simple Decorating!).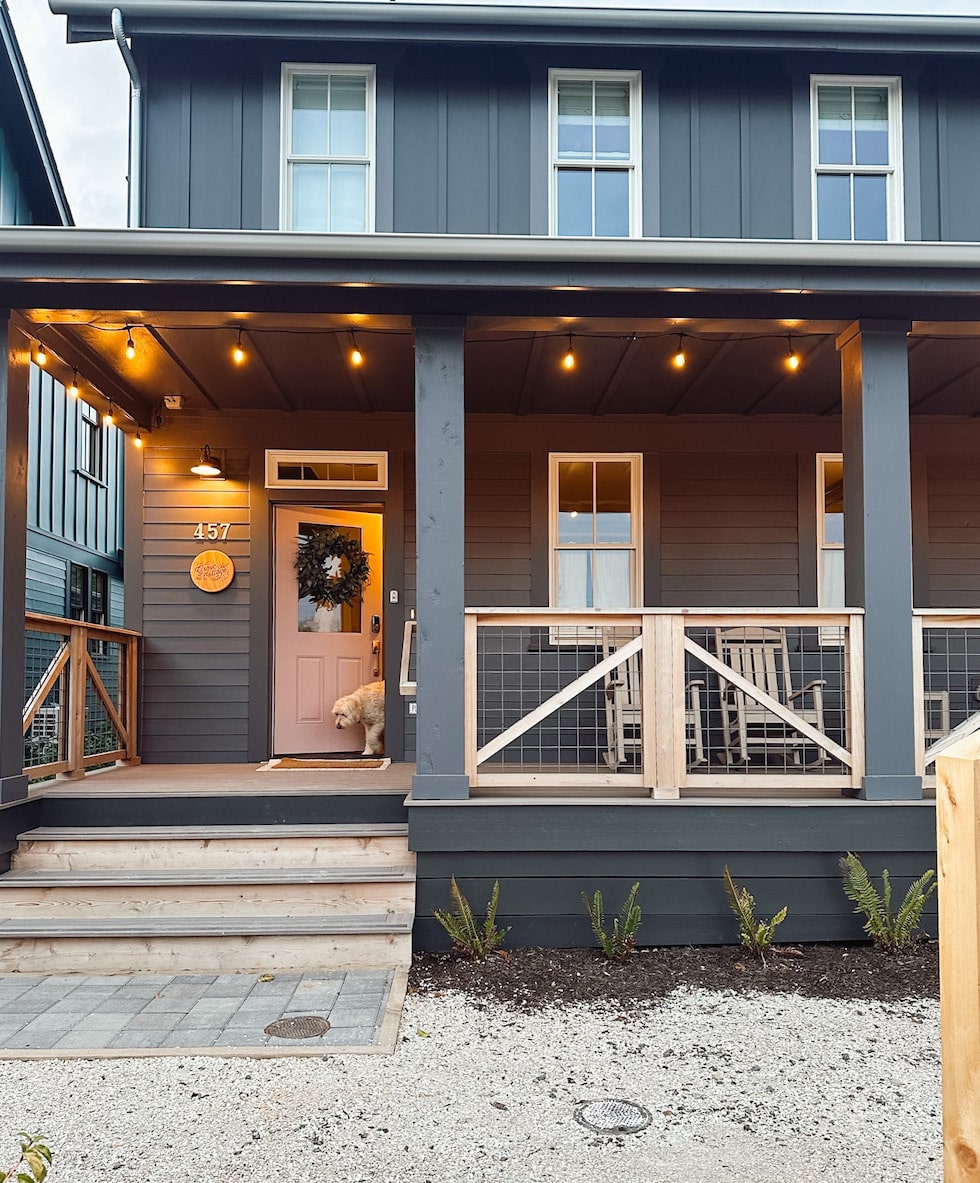 We were thrilled to be one of the very first guests to get to stay in their new rental home called Grove Cottage, and as you'll see in this post, it is SO CUTE! What a treat!
If you decide to rent their home, let them know I sent you! 🙂 You can see rental details HERE and more here on the Grove Cottage Instagram.
This house is in Seabrook, the same beach town in Washington we visited a few years back. I showed you a tour of that house in this post. It's such a neat area and a perfect vacation spot for families. The whole community grew so much since we were last there!
If you are looking for a getaway or place to spend quality family time, I recommend Seabrook (and this home!) In fact, I'd love to rent a few homes there for our whole extended family to vacation some day! It's a fun place to be in any season. You can walk, shop, eat, ride bikes, curl up inside by the fire on chilly days, read books and hang out at the beach. They even have a pool! There are also family events so there's always something fun happening.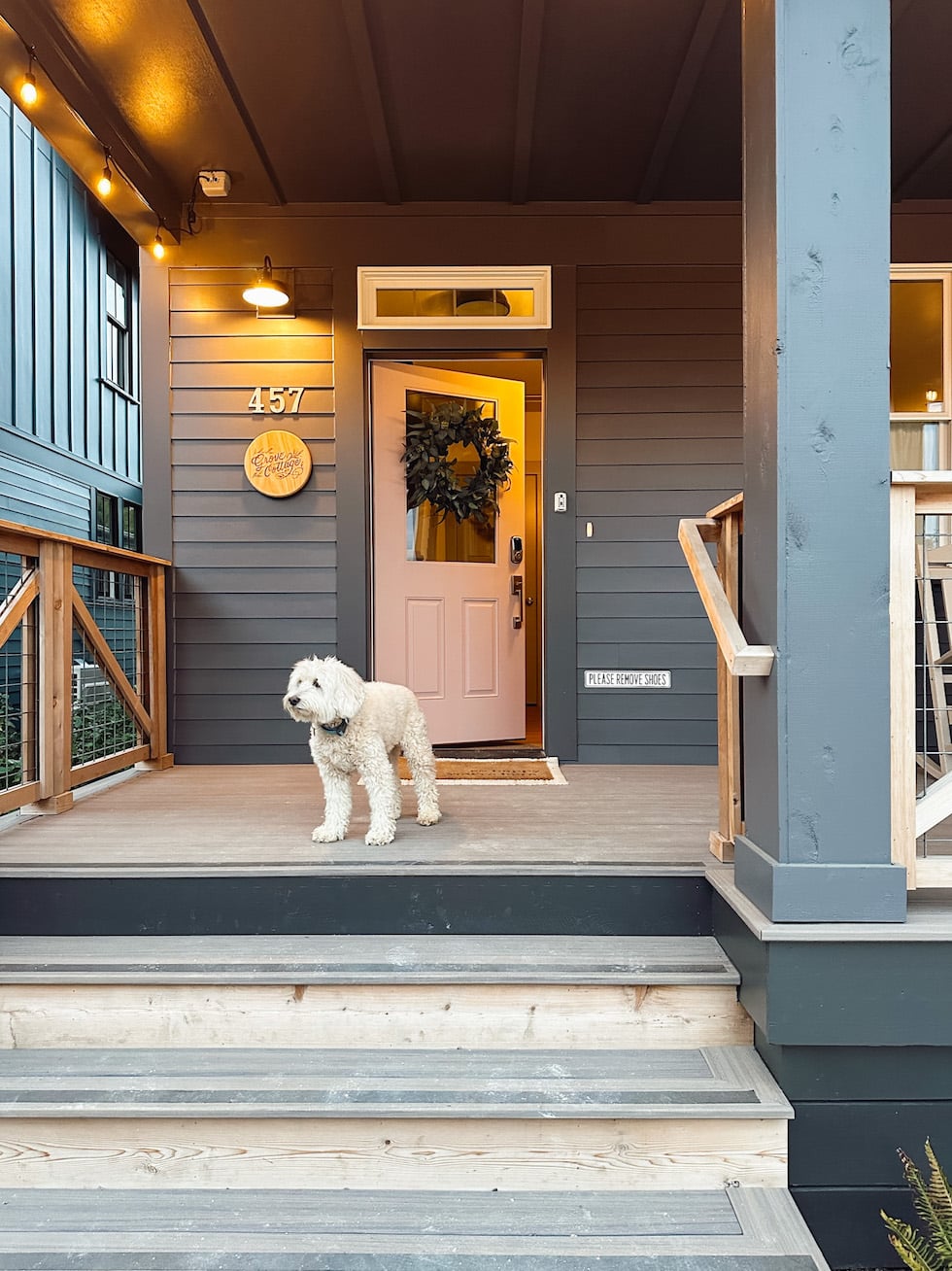 Many of the homes in Seabrook have Nantucket vibes in a Pacific Northwest setting (similar to our own neighborhood!) so if you're like me while you're there you will say IT IS SO CUTE HERE a million times. 🙂 I couldn't stop saying it. Each little neighborhood within Seabrook has its own charm and personality, too! In a future post I'll show you some charming exteriors we saw on this trip (see some from my last trip here).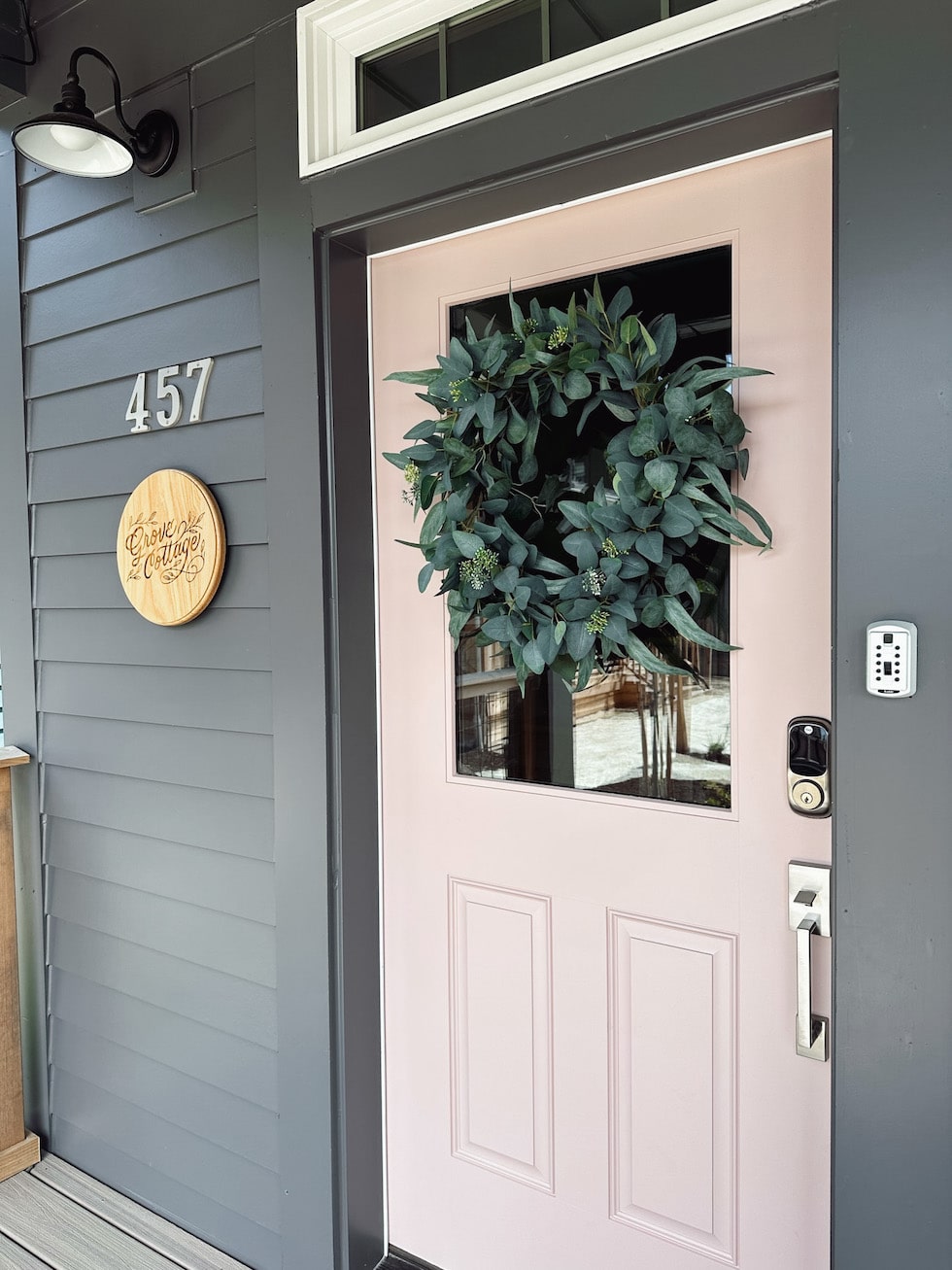 Cassie did such a beautiful job making this home feel so cozy and welcoming! We really felt right at home there. Her family loved going to Seabrook for years so it's neat that they now have a vacation home there that they also rent out! She put so much thought into every detail since it is their family getaway, too.
There was no shortage of adorable touches everywhere and so many luxurious and special details that make it a really comfortable place to stay, too.
Just a few of the many details in this cottage that I noticed and really appreciated:
A fancy coffee maker.
A tea kettle and teas.
Staub cast iron pot for making soups etc.
Frame TVs (I am now obsessed with them and want one for Christmas, please Santa!).
Nice speakers.
Kids toys and activities (paint books, games, sippy cups, dishes, so many great things for kids!)
Dog toys (one of the best things about this home for us is it is dog friendly, my dogs were OBSESSED with the balls she had for them to play with!) Puzzles (we had a blast doing a couple of puzzles while we were there!)
Books to read, pretty design books and cookbooks to flip through.
White noise machines for sound sleeping.
Bikes!
Cozy throws.
A fireplace, BBQ and firepit.
A fenced in yard and rocking chairs on the porch!
A hot tub — which we sadly ran out of time to use, so we look forward to next time!
Boutique hospitality touches like beautiful soaps and clean ingredient shampoos.
And so many more!
They truly thought of everything you'd want or need in a beautiful home away from home. Designed with love and care and the enjoyment of family in mind (and the delight for charming home lovers like me!). I adored the charming wallpaper, light fixtures, antiques, shower curtains and cozy furniture. I could go on and on. I even spotted some things we have in our own home, which I loved seeing in this beautiful setting!
Now I'll stop gushing and let you see what I mean. I hope you enjoy the whole cottage tour below…PREPARE YOURSELF FOR CUTENESS OVERLOAD!
I also rounded up as many sources as I could find for you, so you will see those linked throughout and at the end.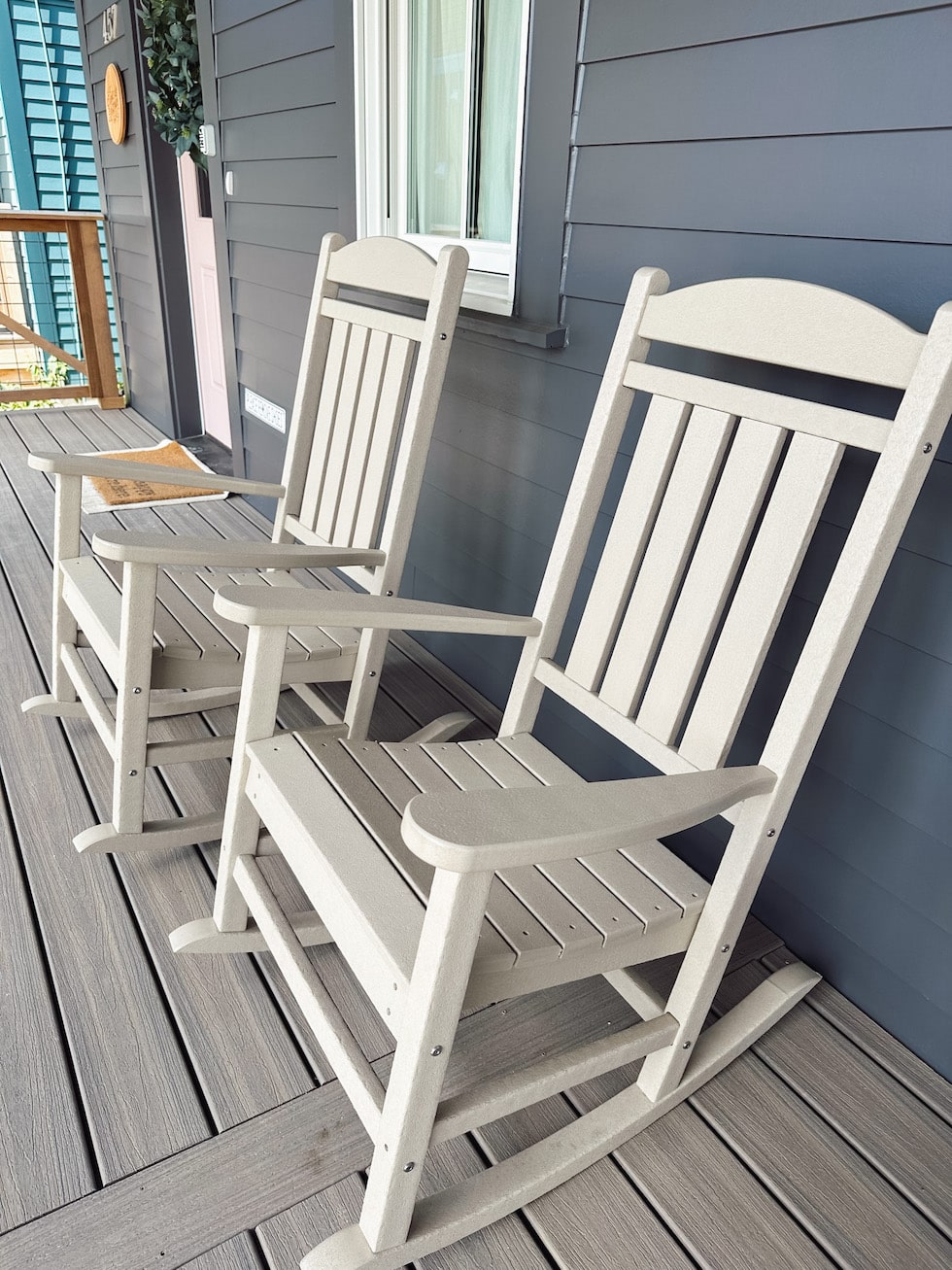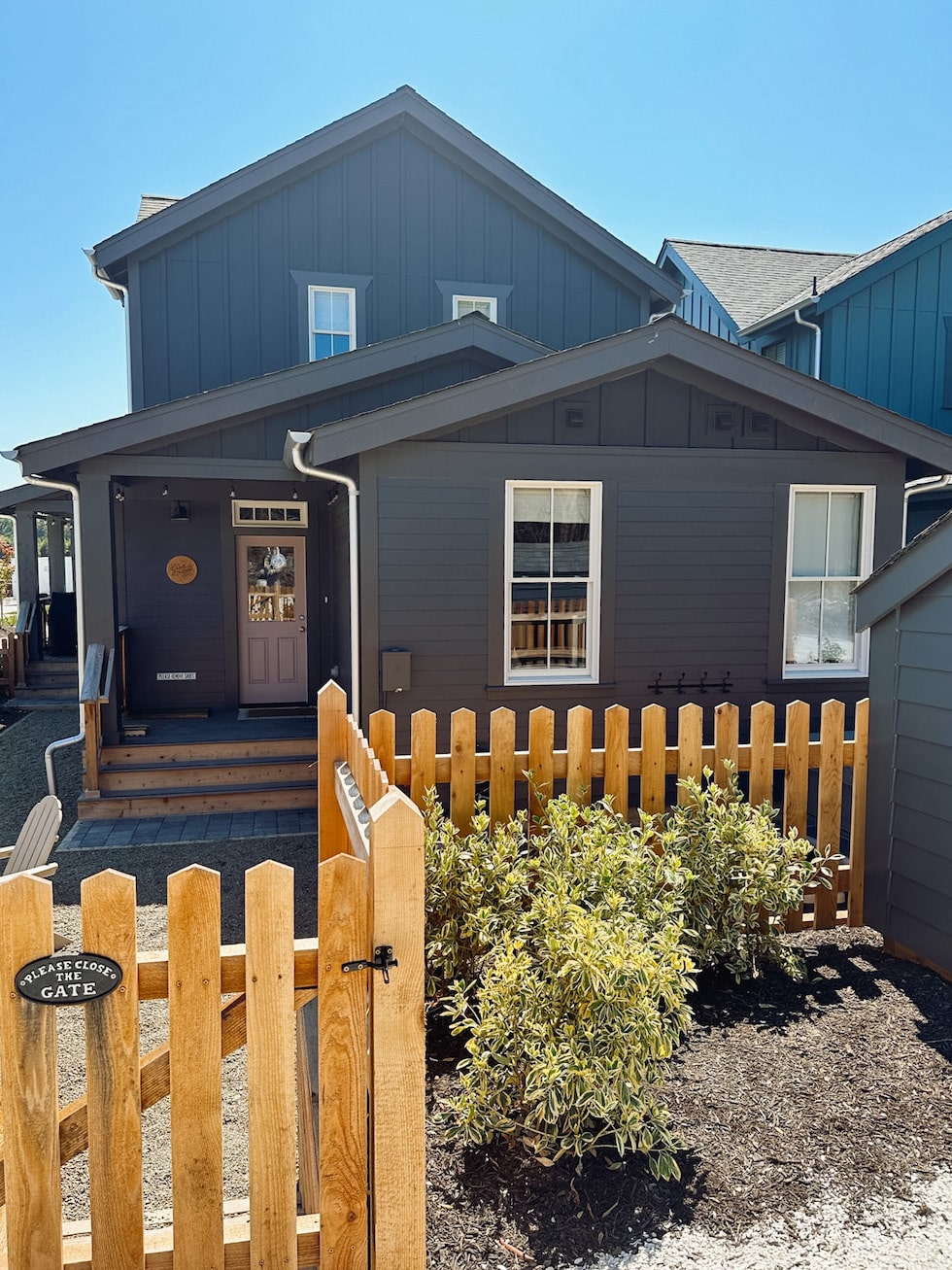 ---
---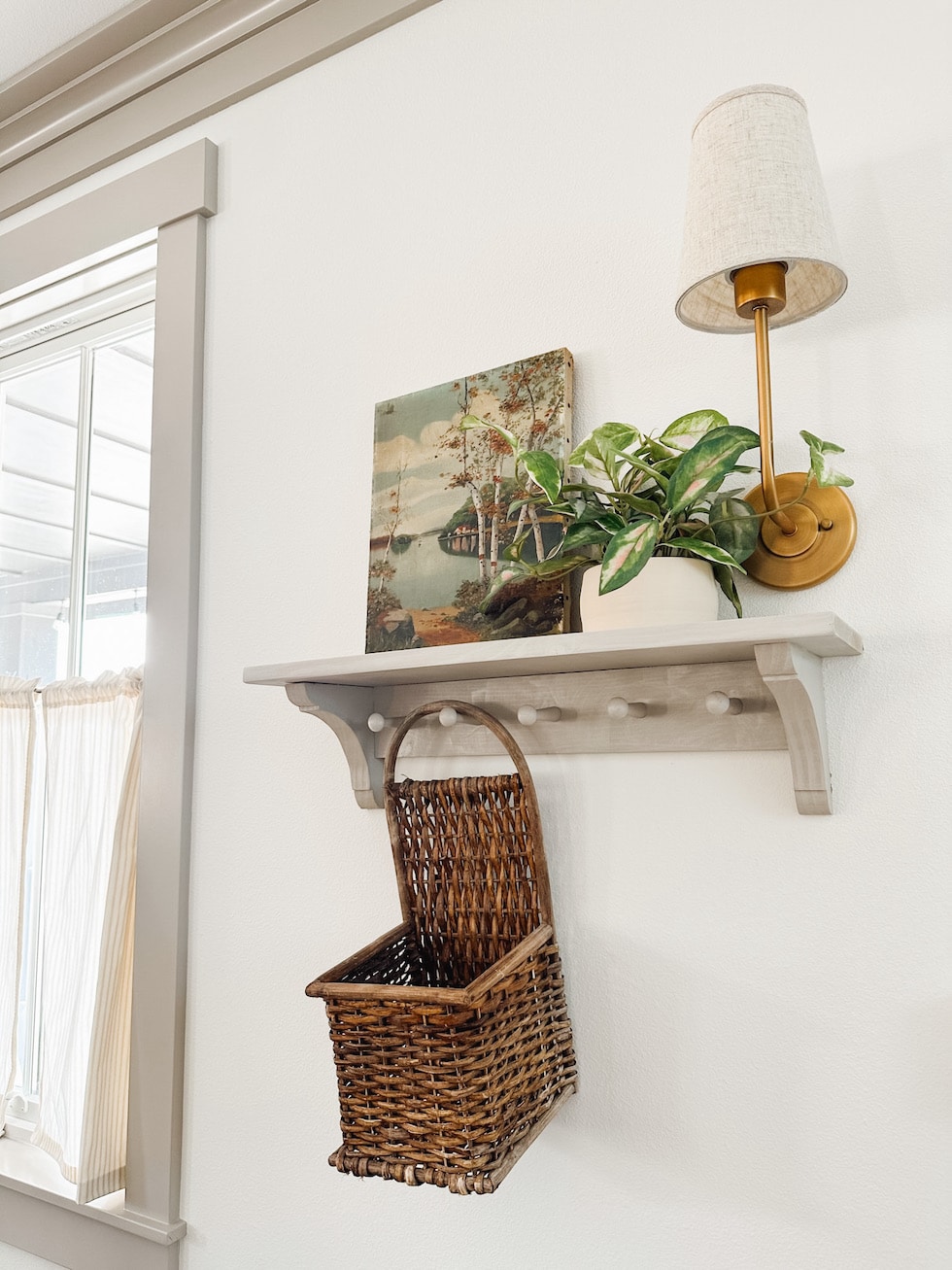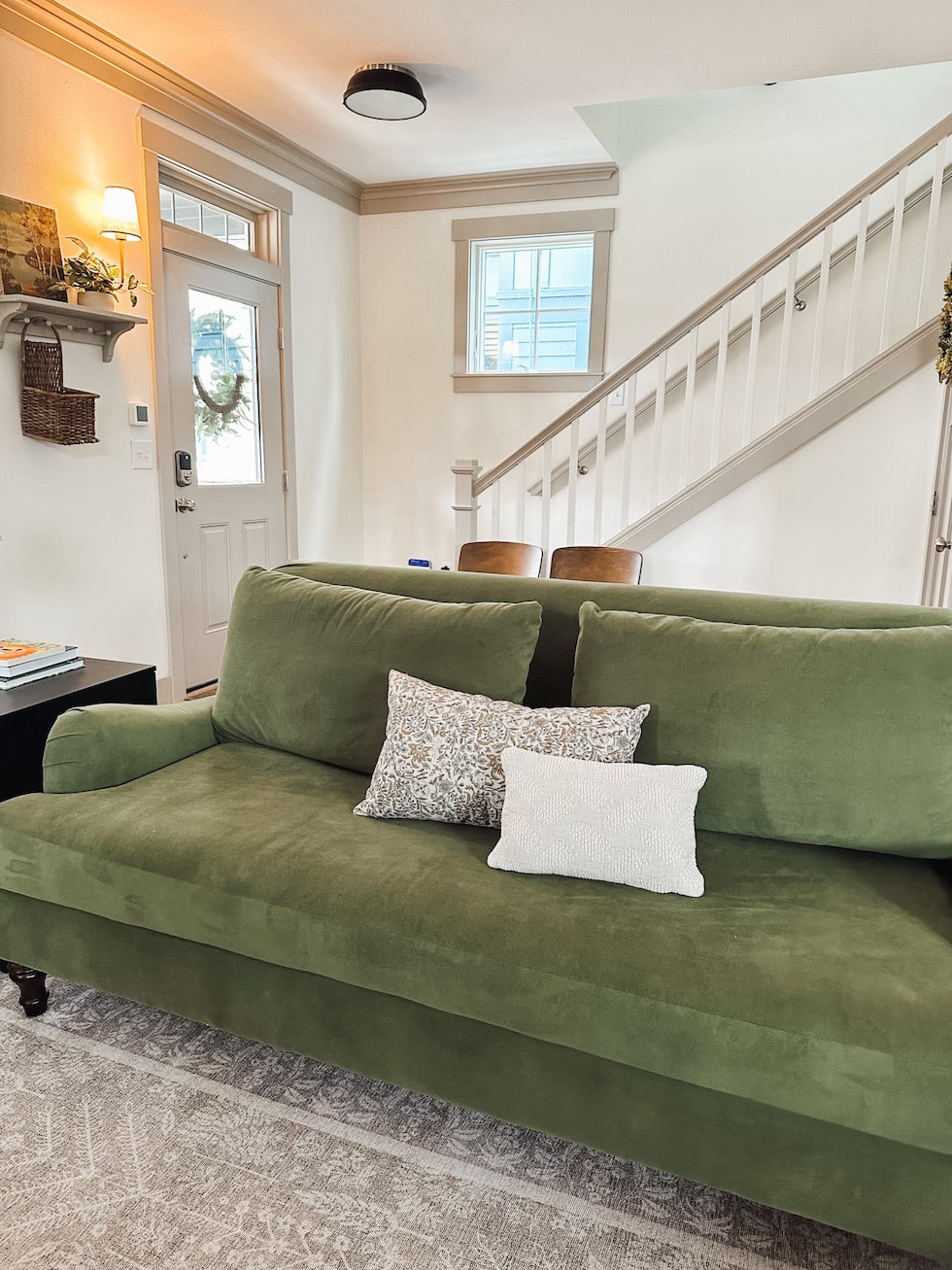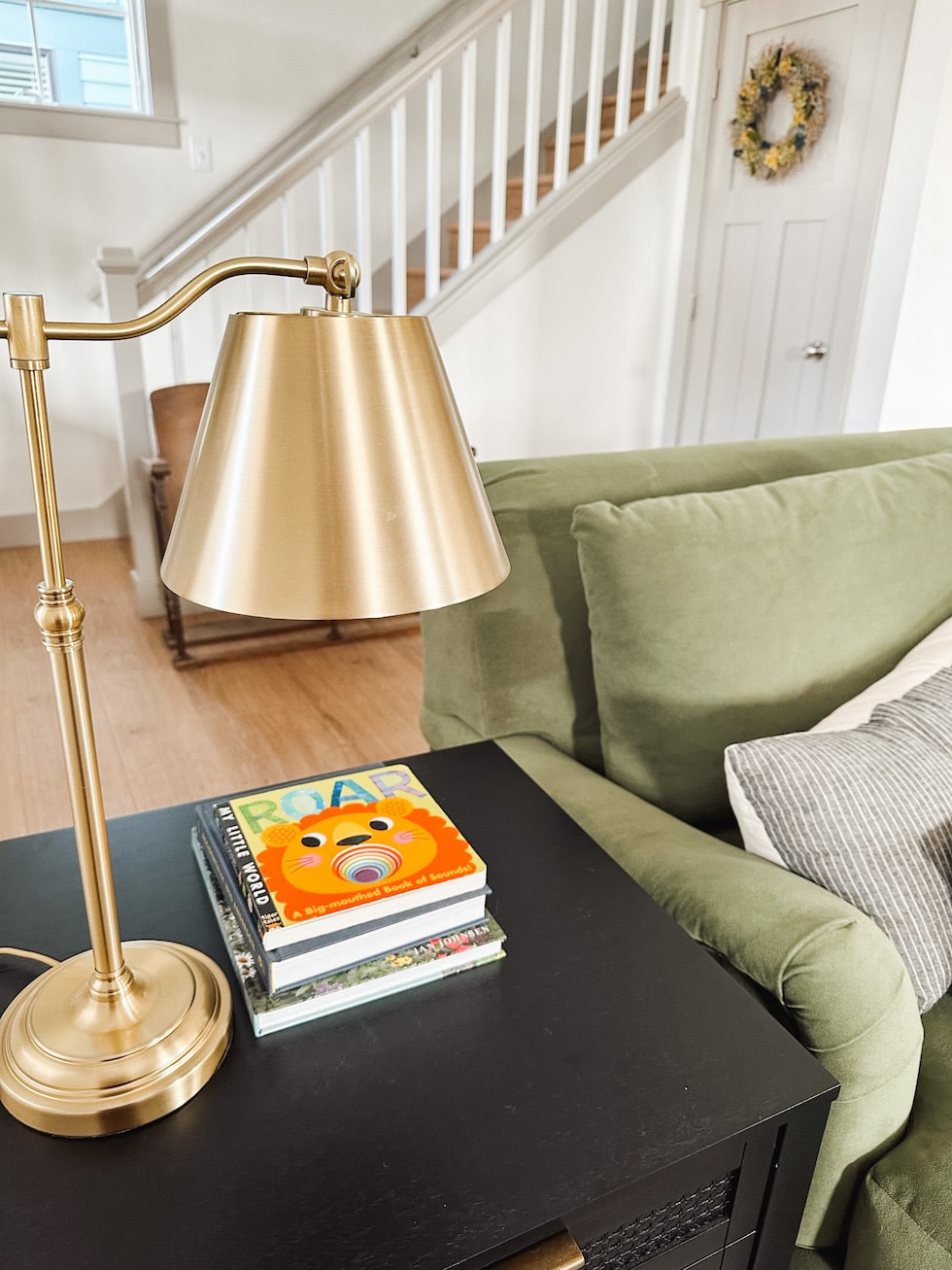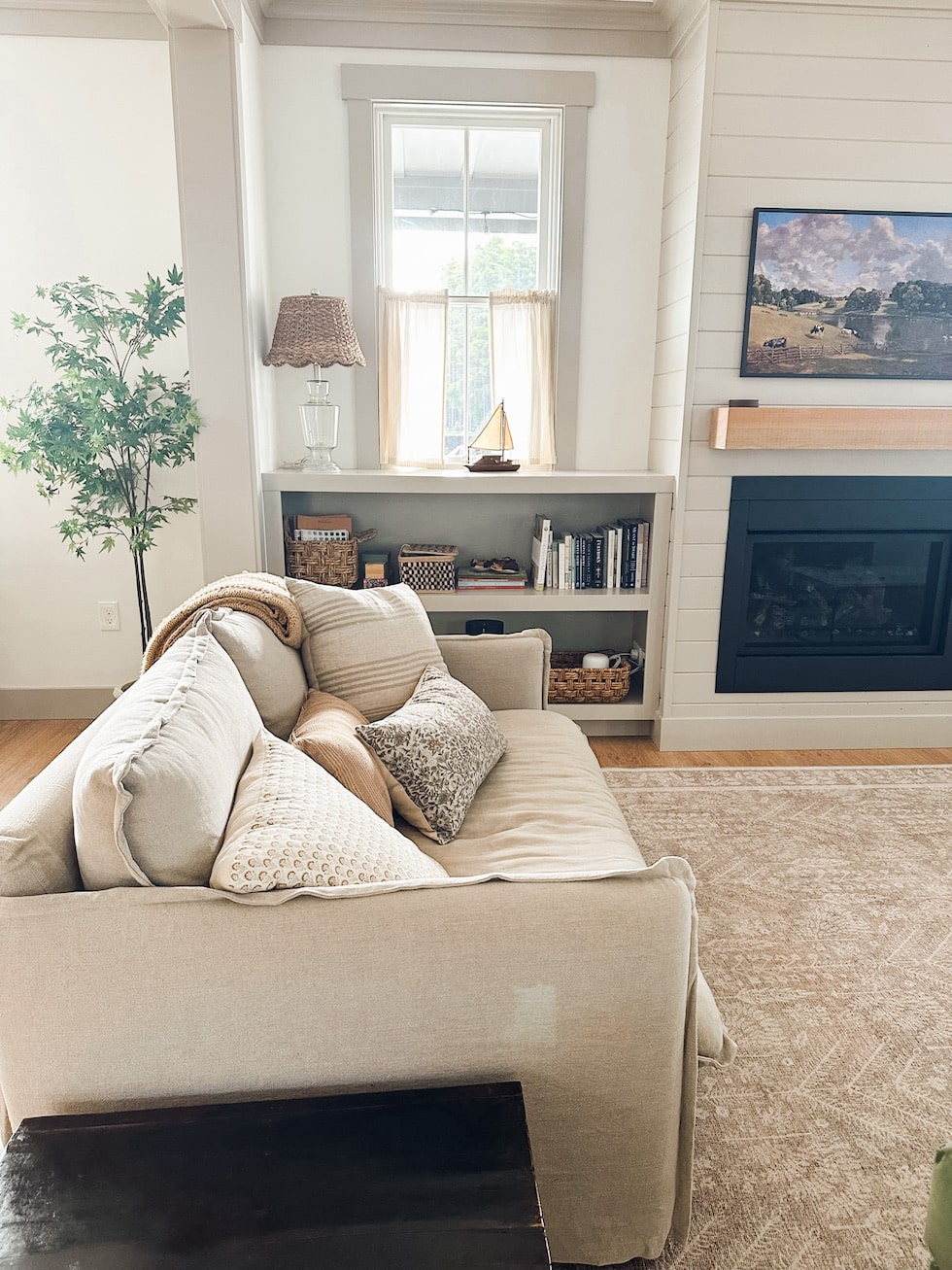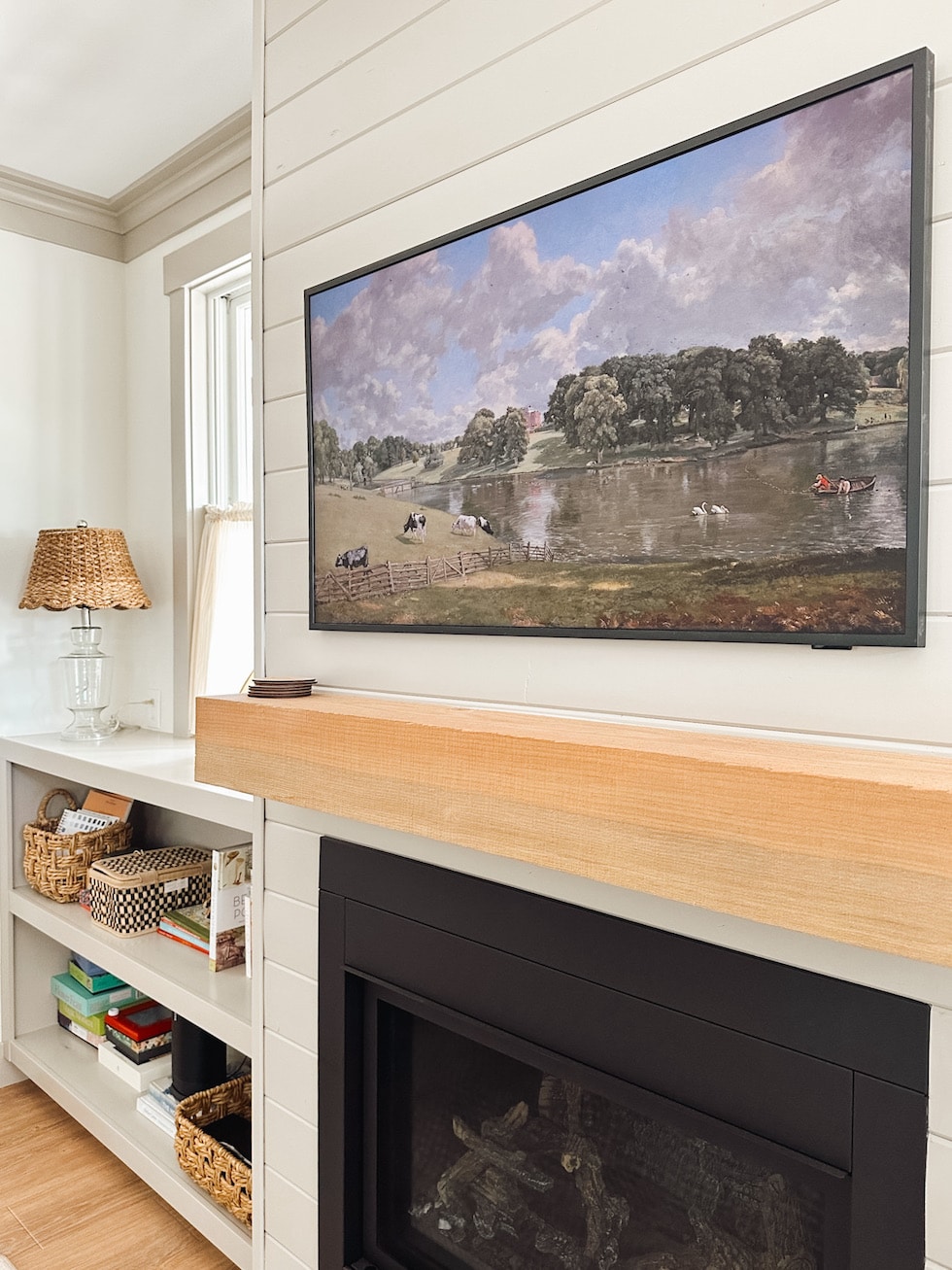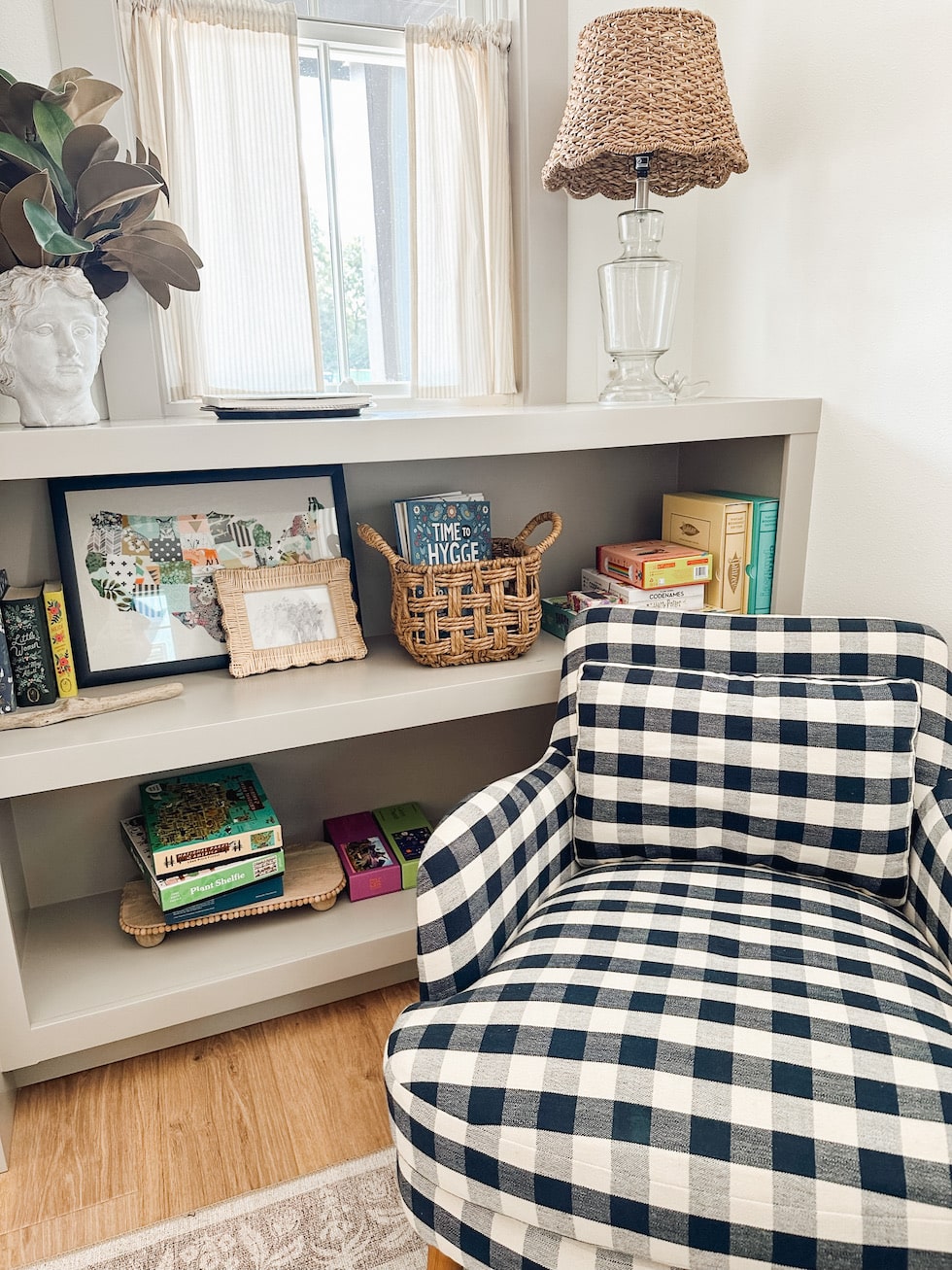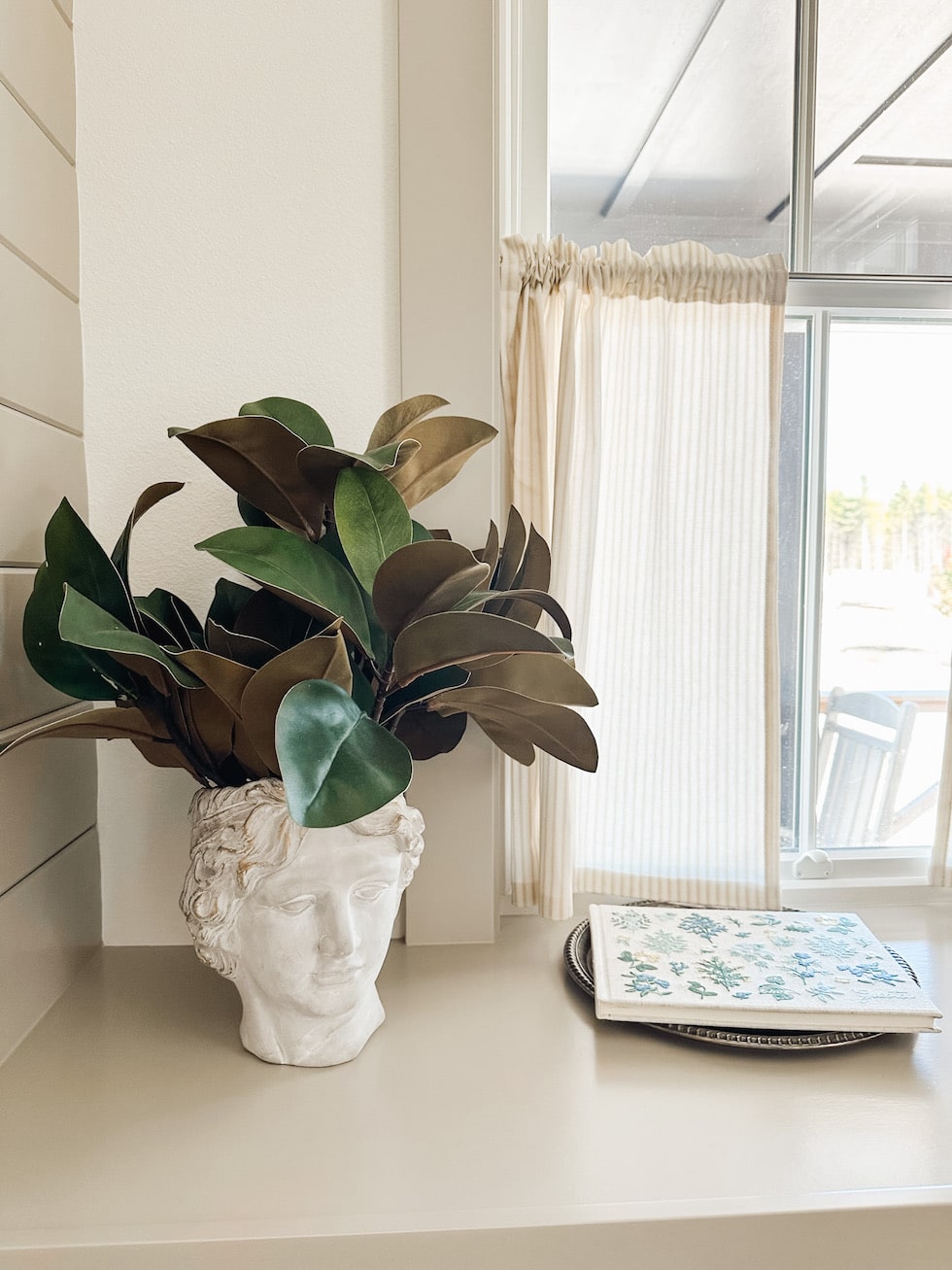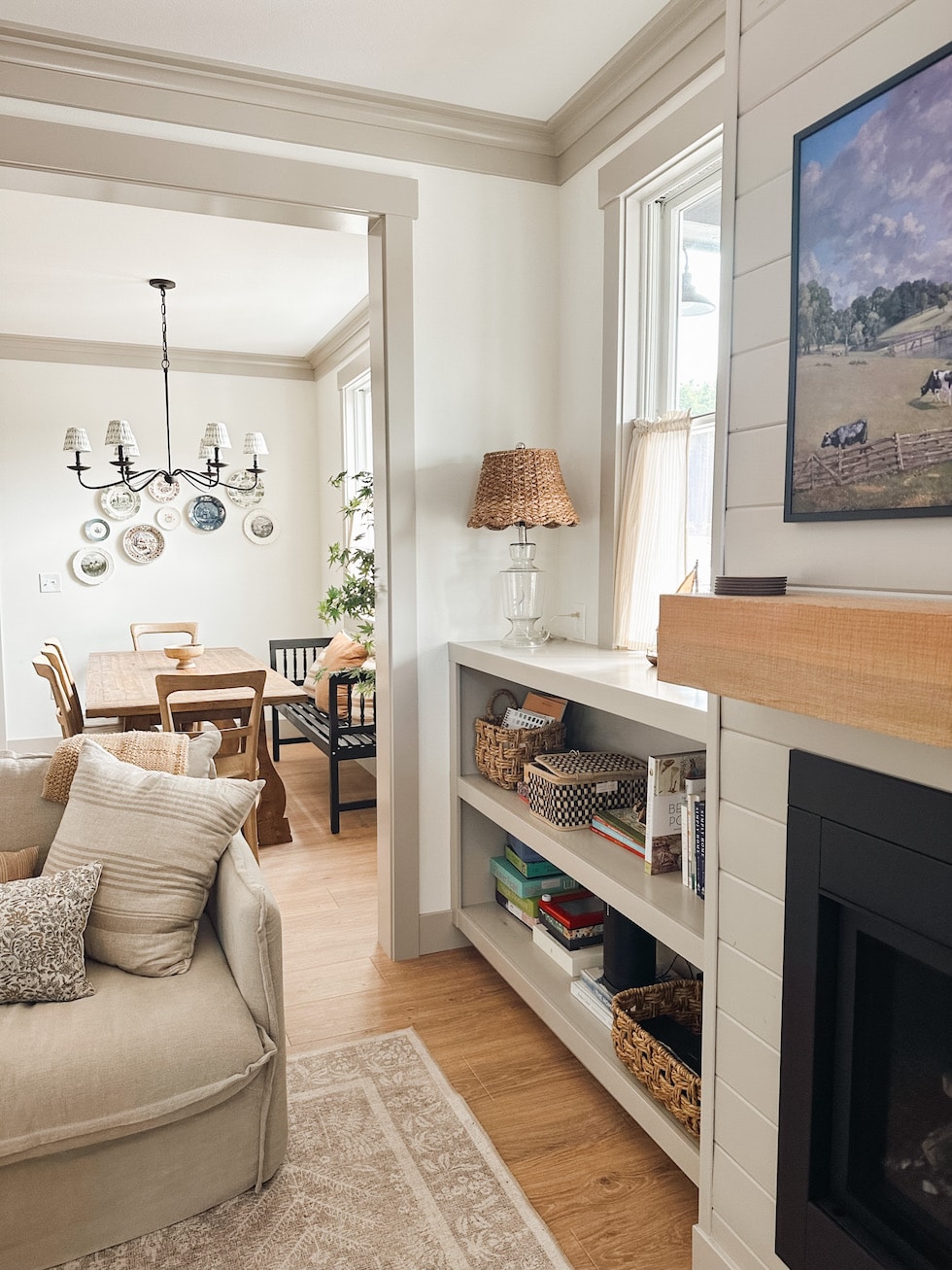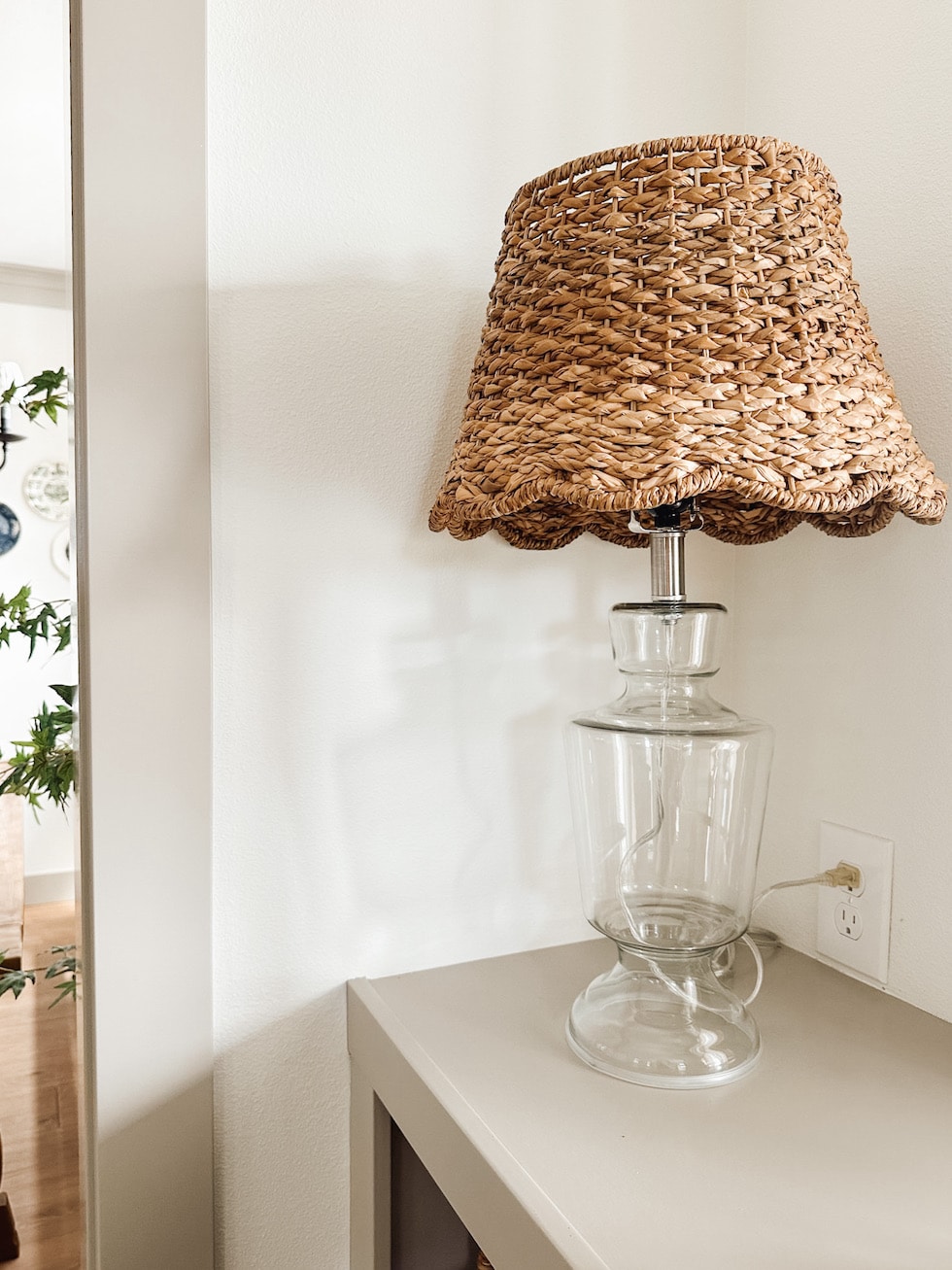 Source for above: Neutral Floral Rug (I have the same one!)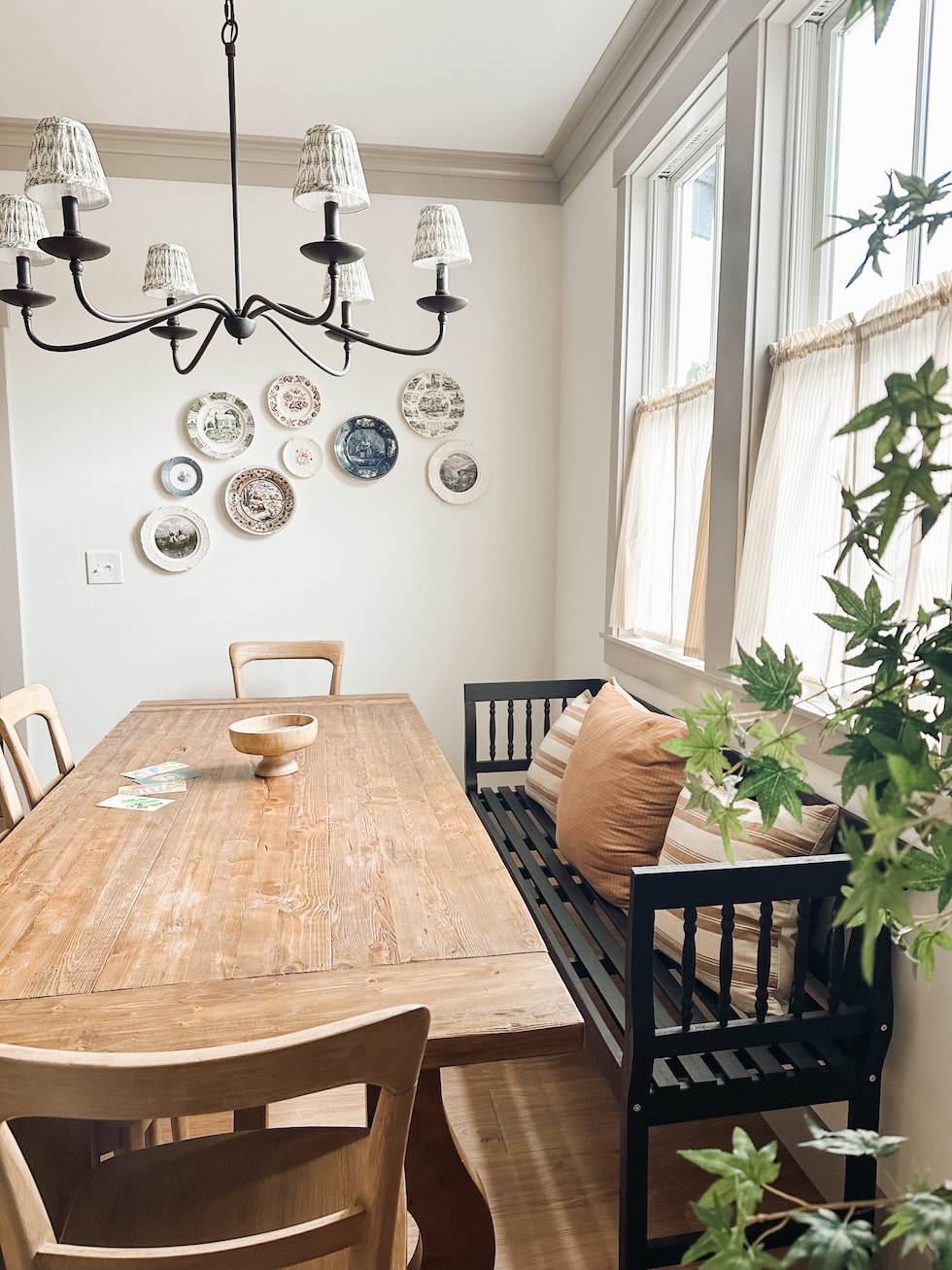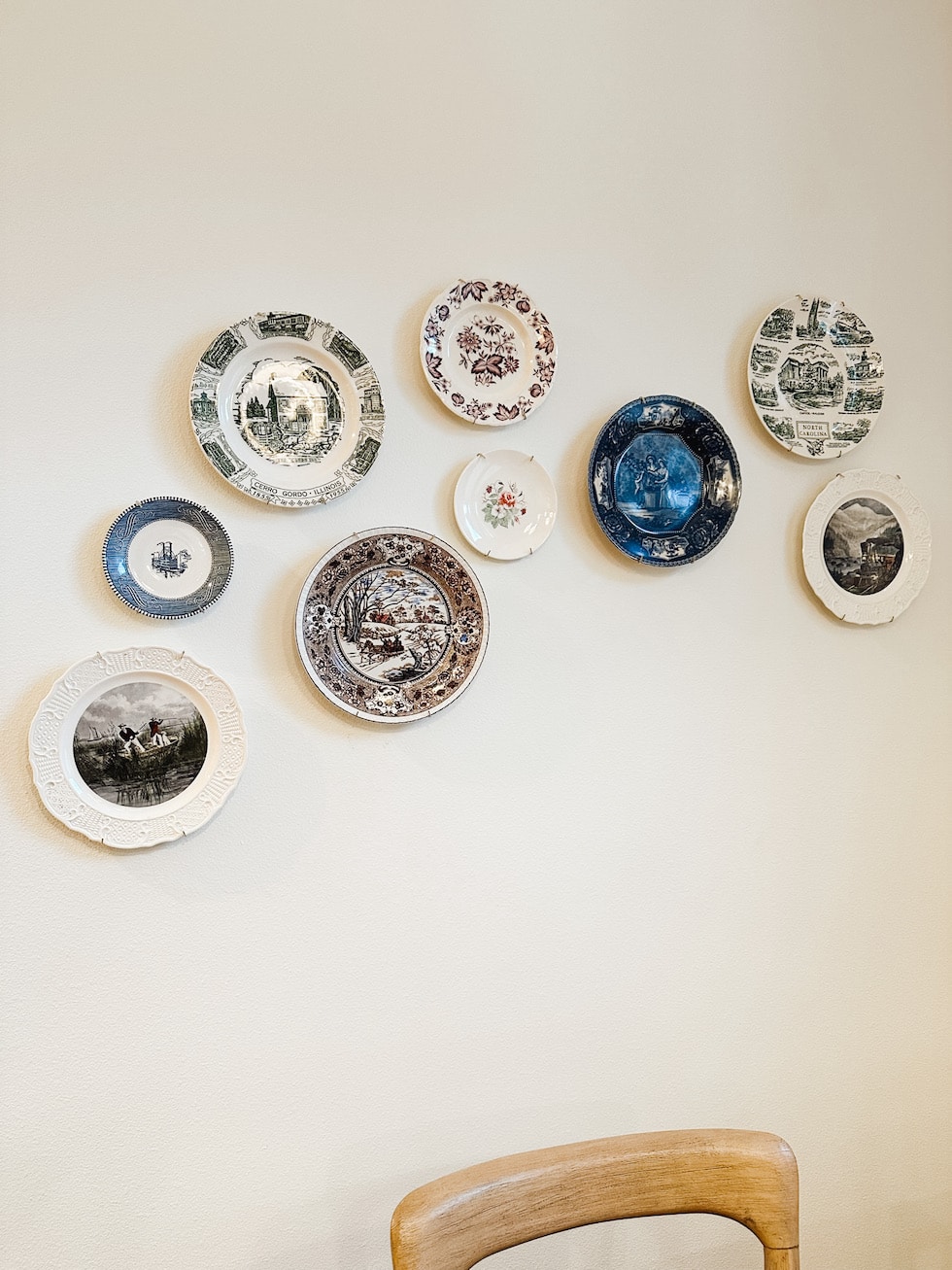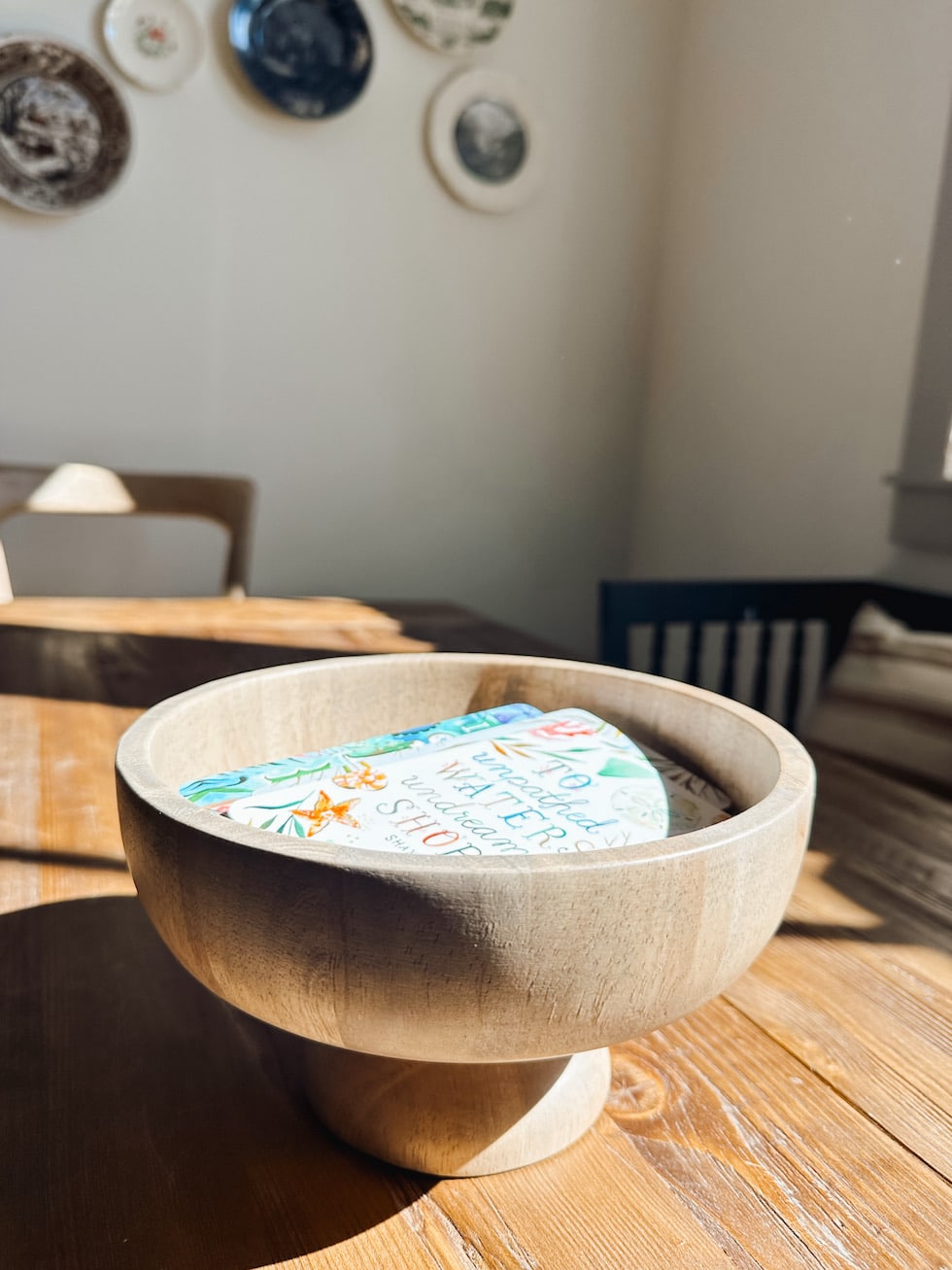 They even had these cards we love so much! Loved how she displayed them in a bowl at the dining table.
Source: Wildflower Art Card Deck (we shared more about these cards and ways to use them in this post)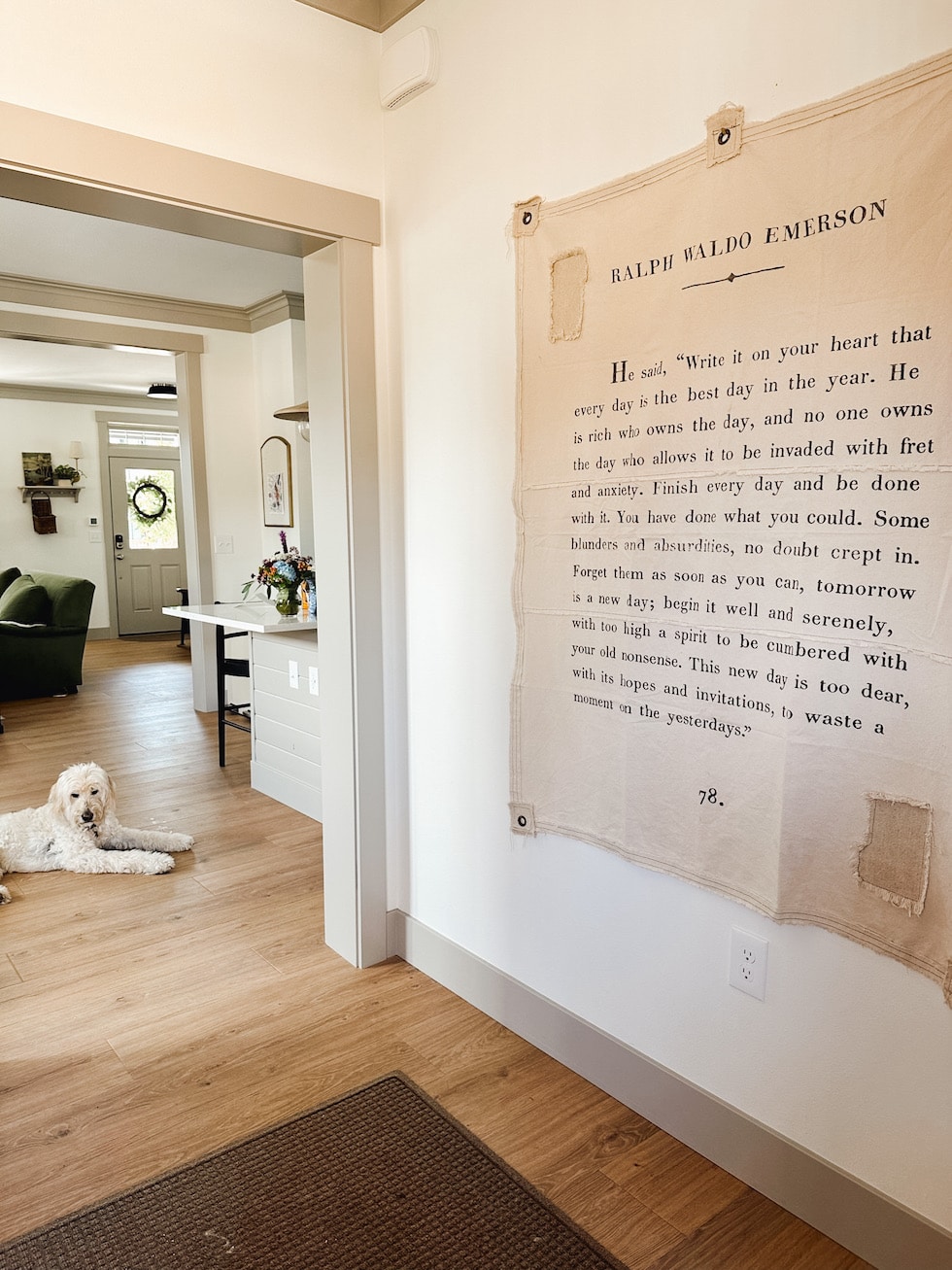 The mudroom entrance at the back of the house was amazing for dogs and bringing in bags and hanging coats on the hooks, loved it!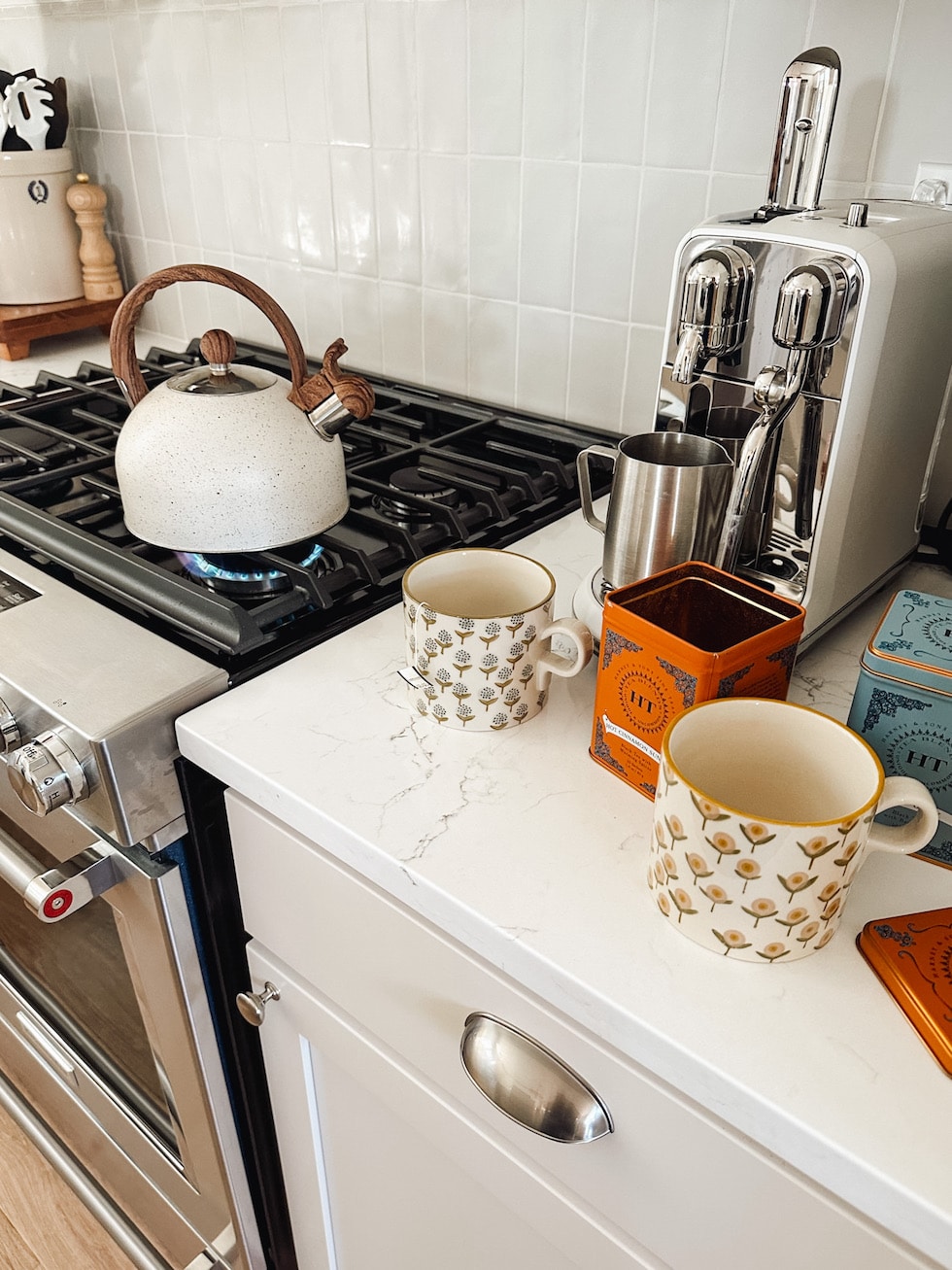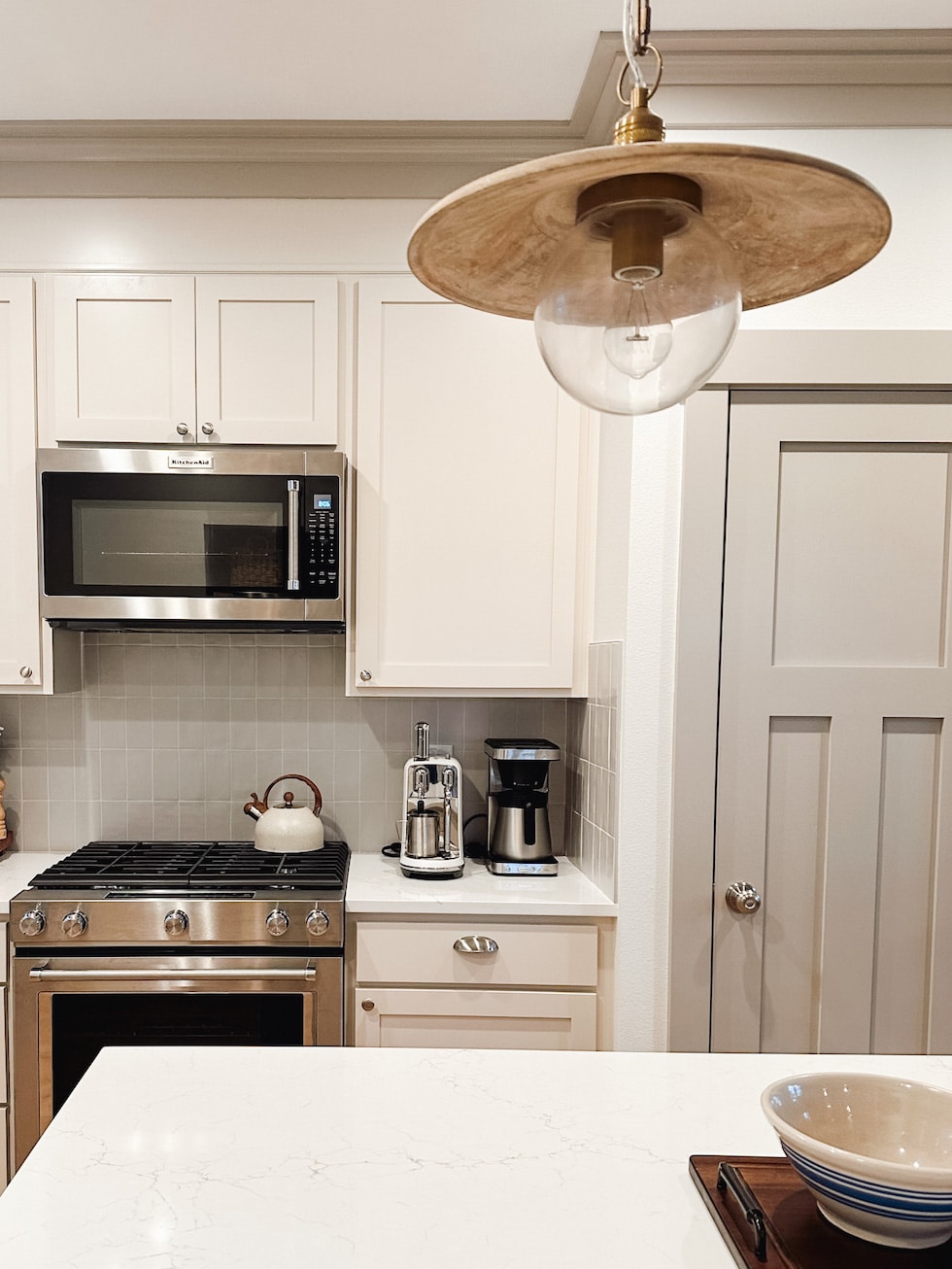 Source for above: Wood and Glass Pendant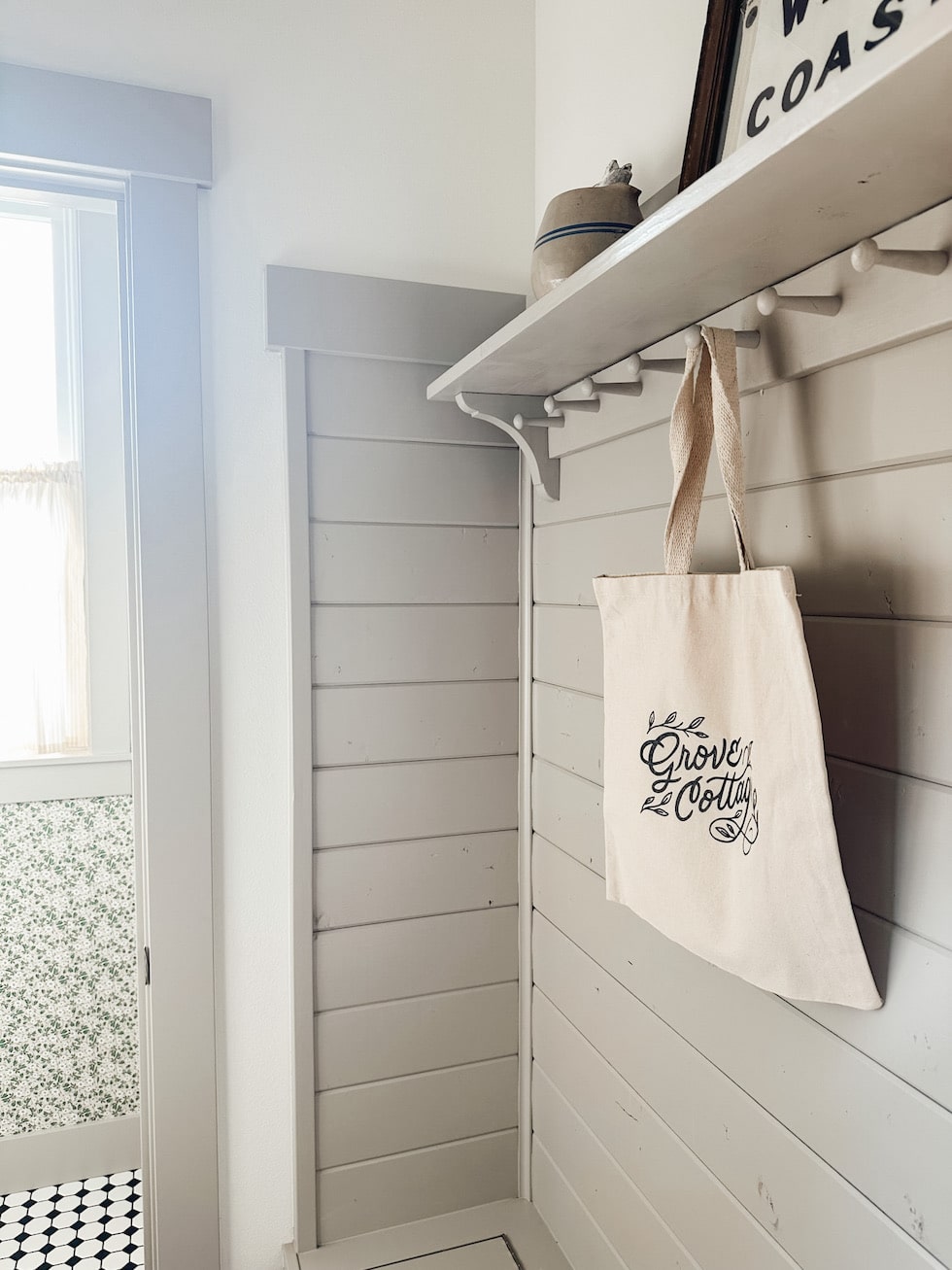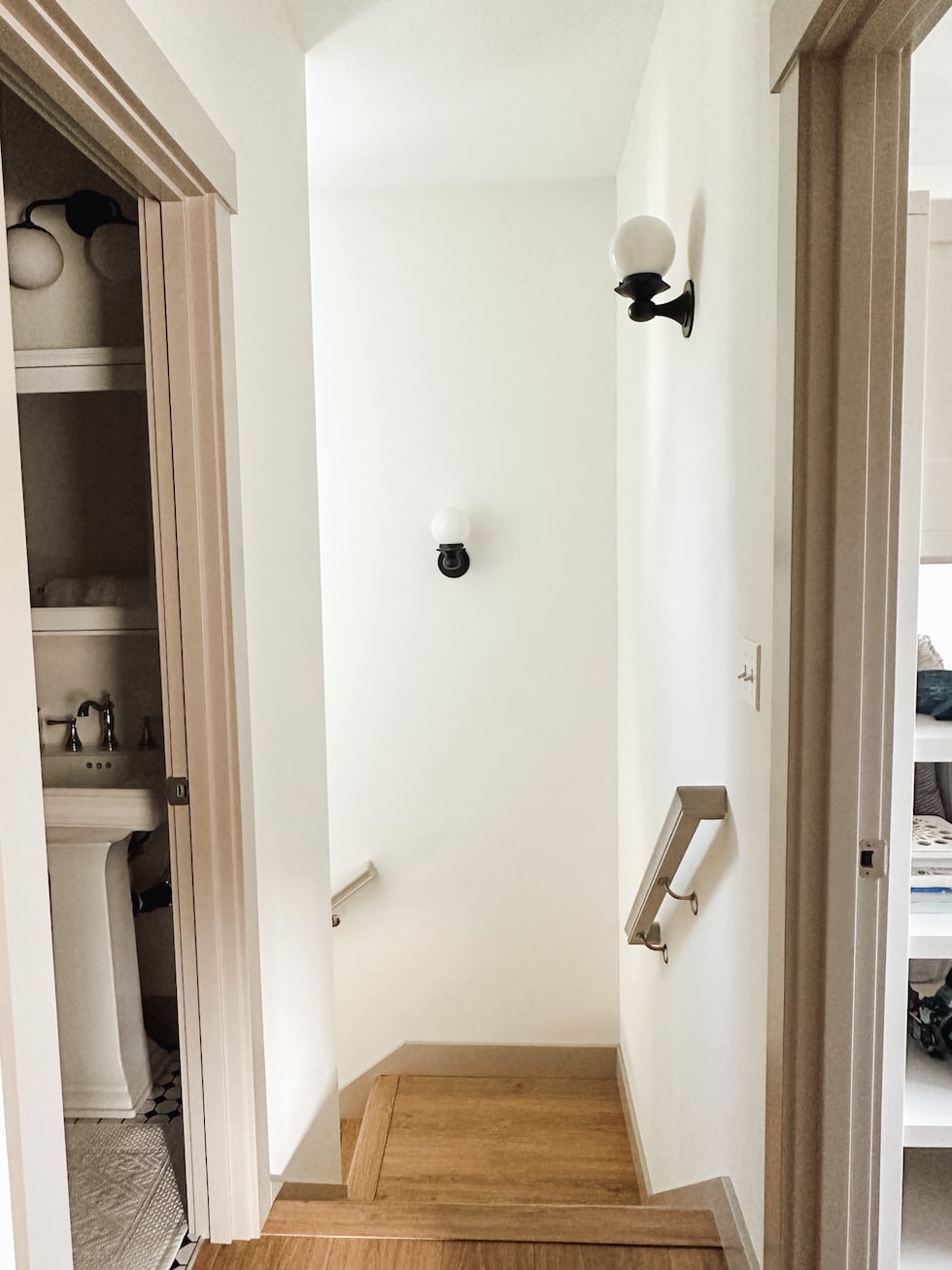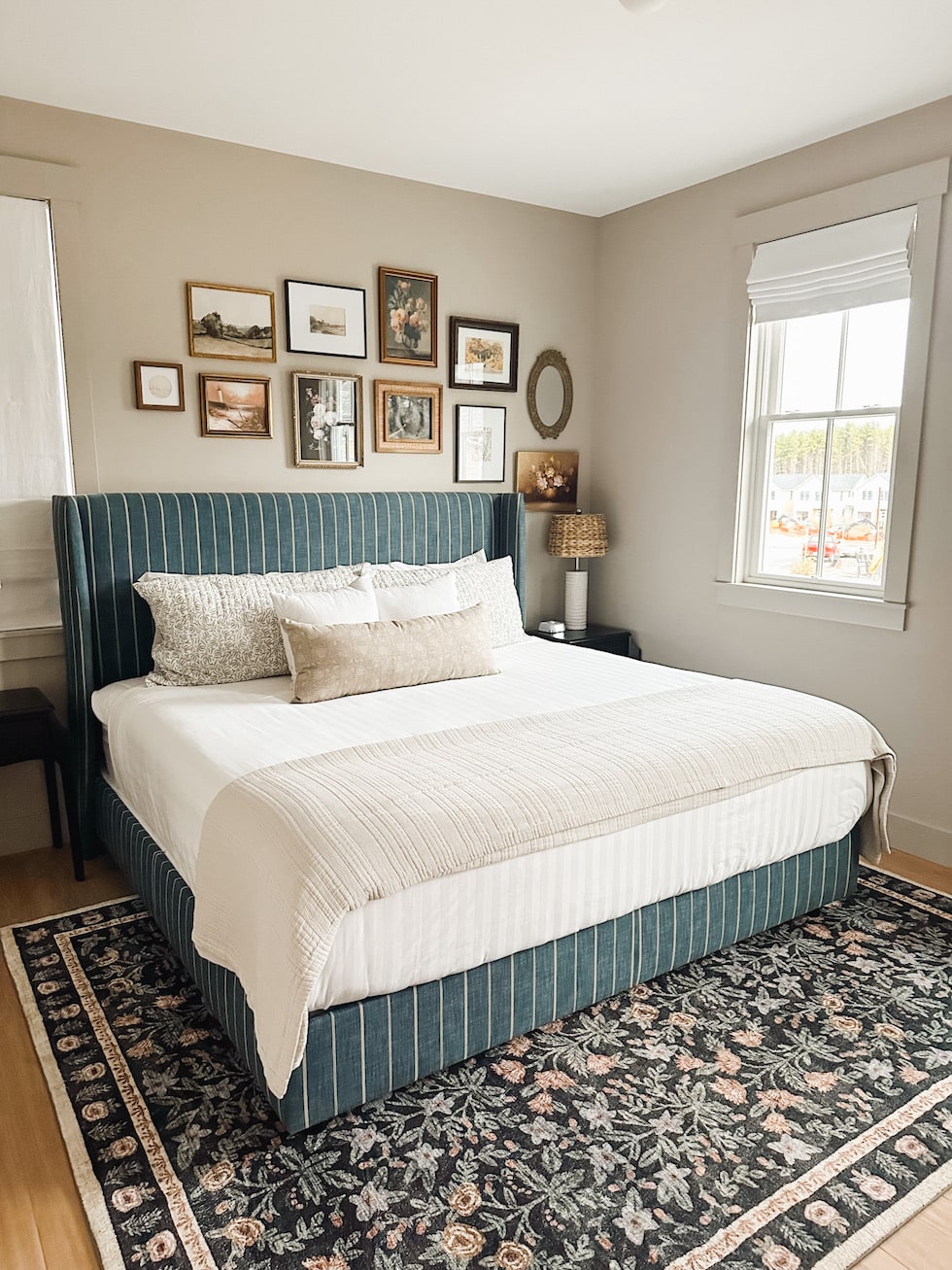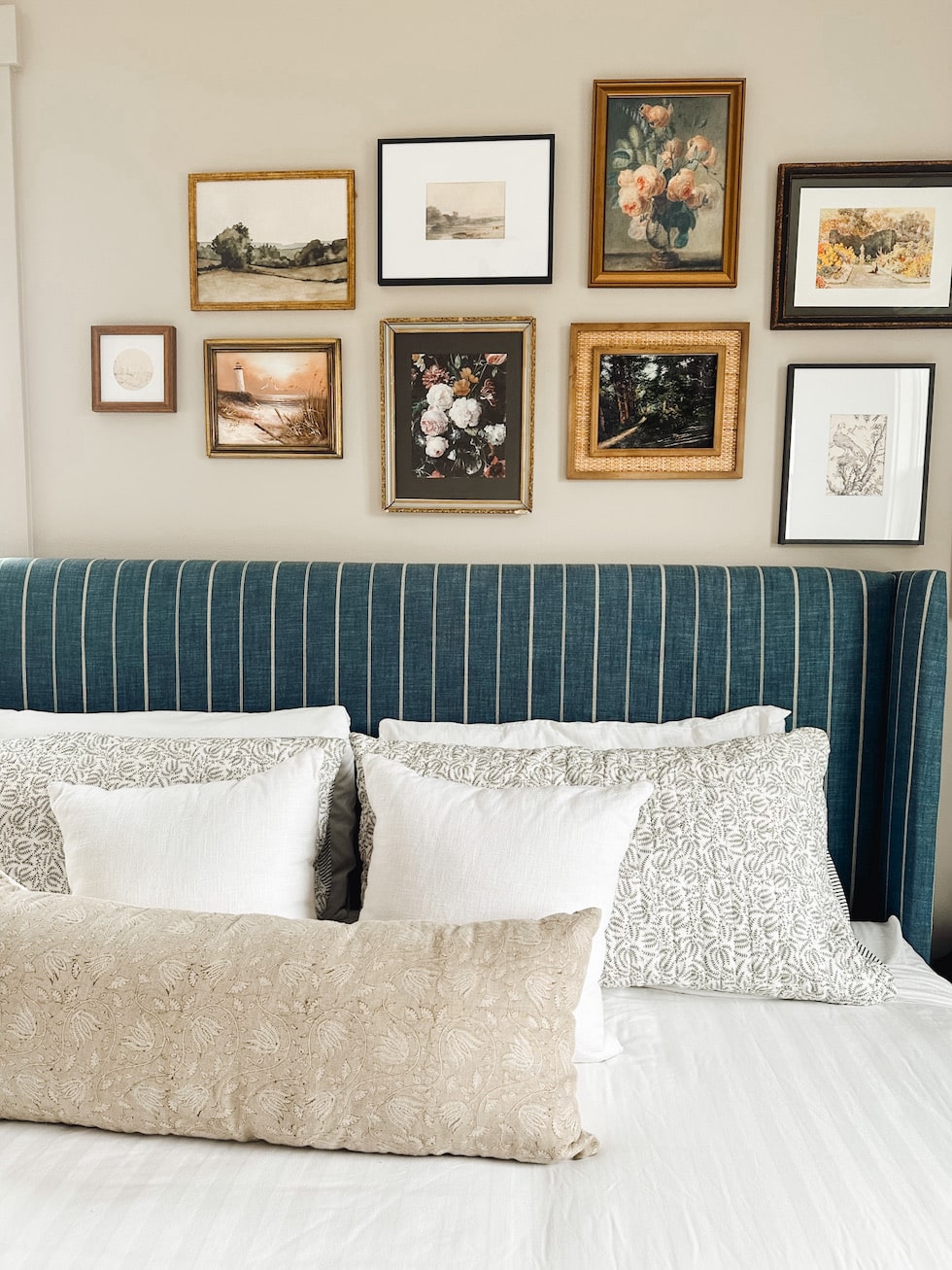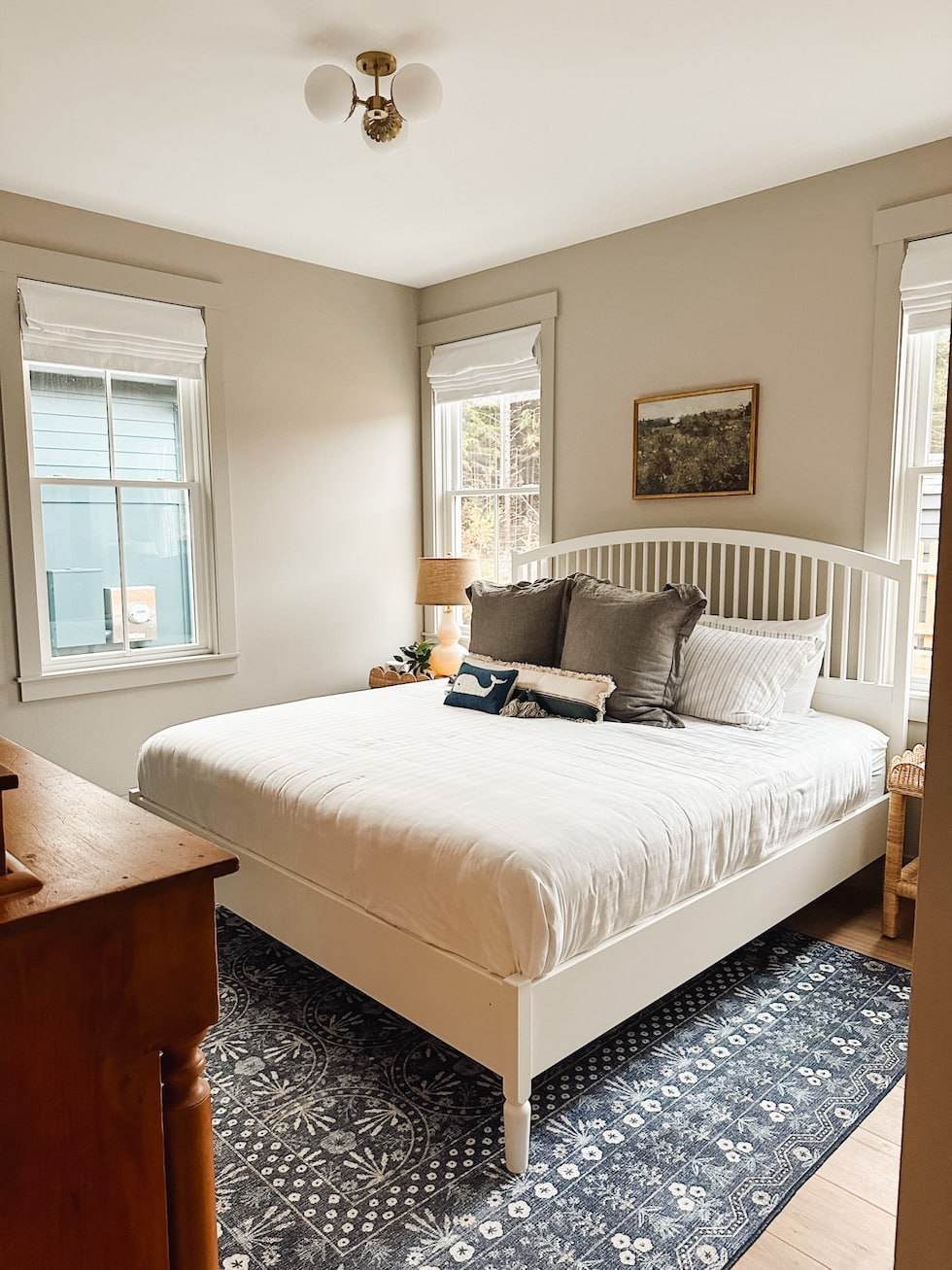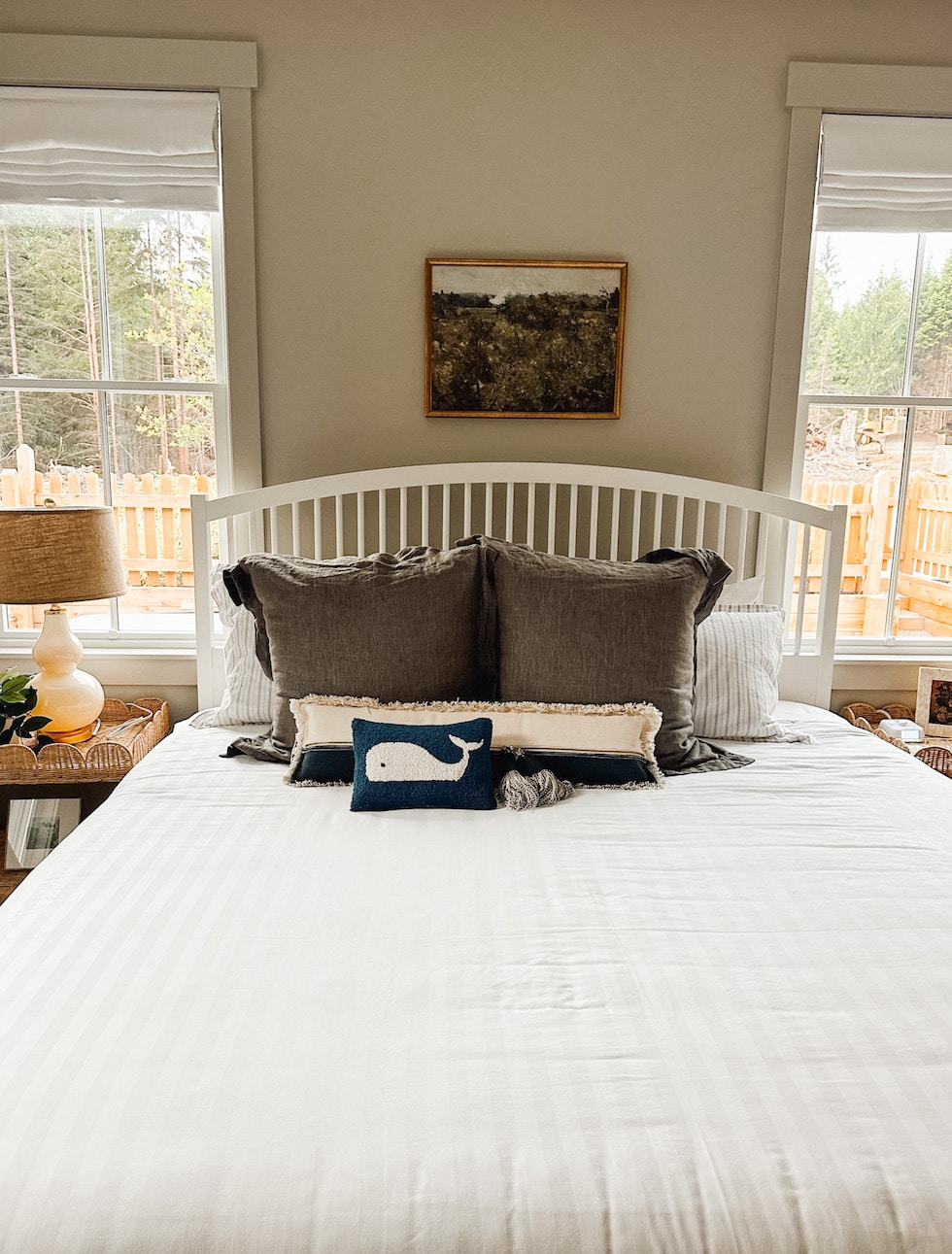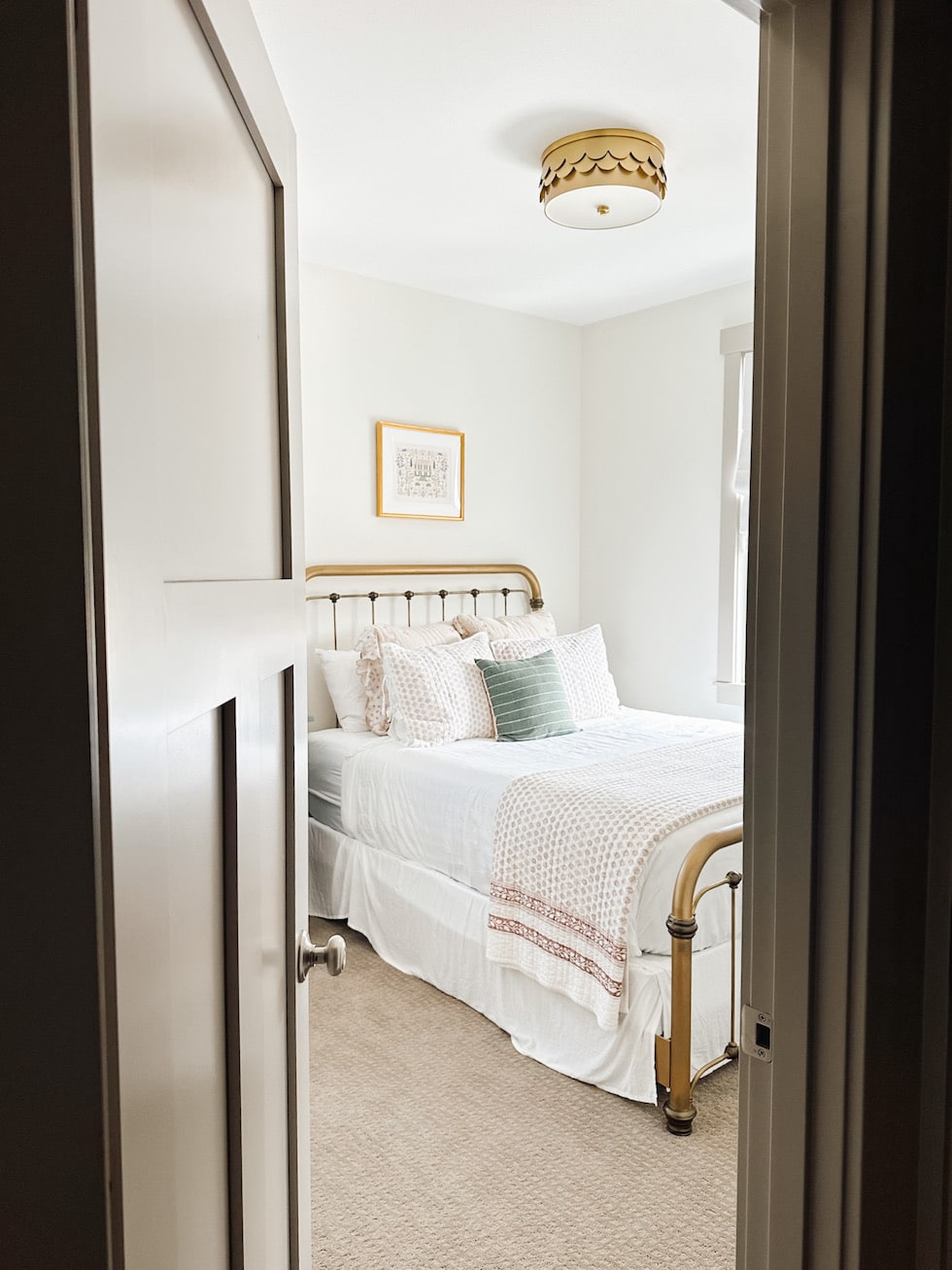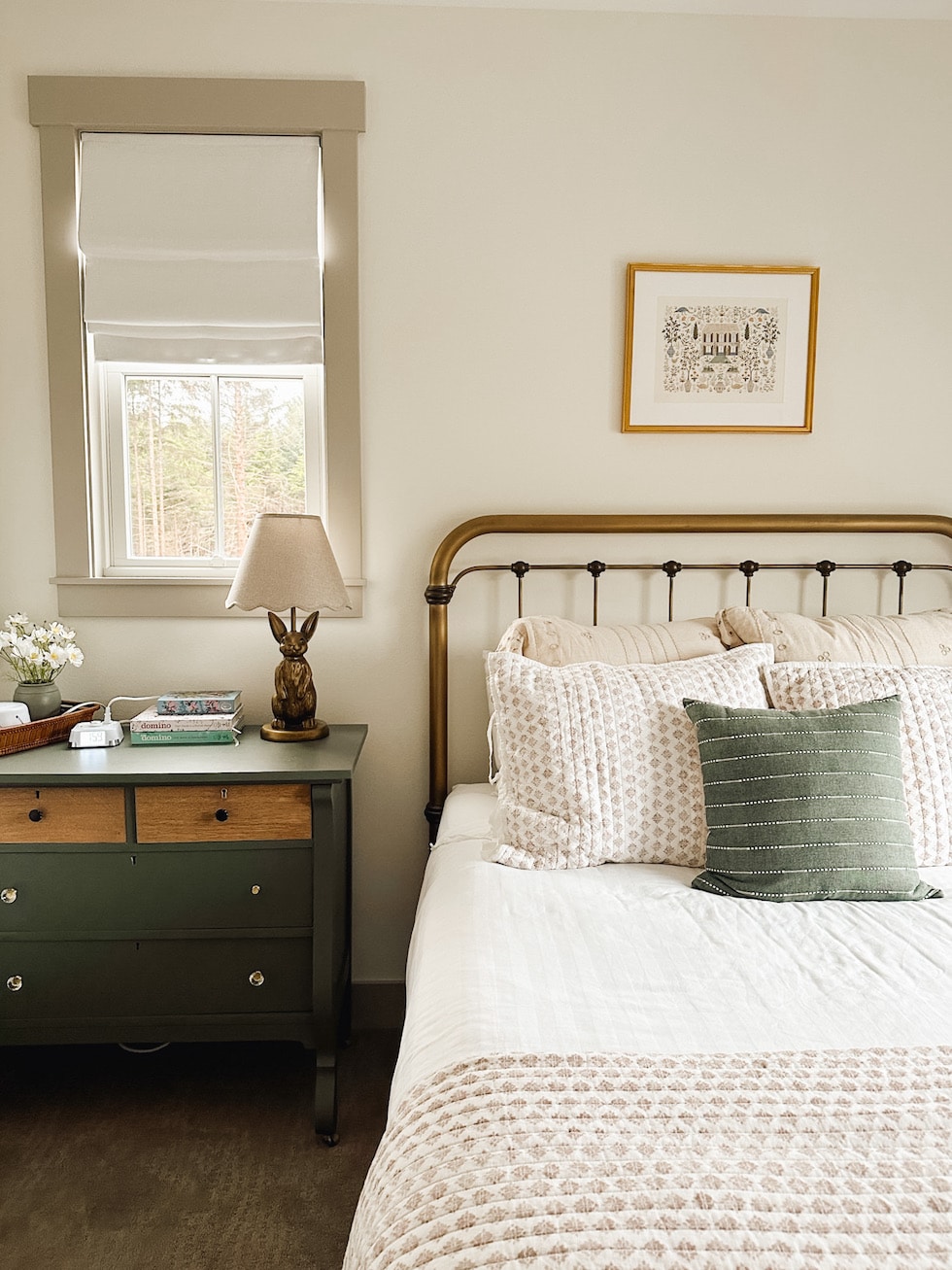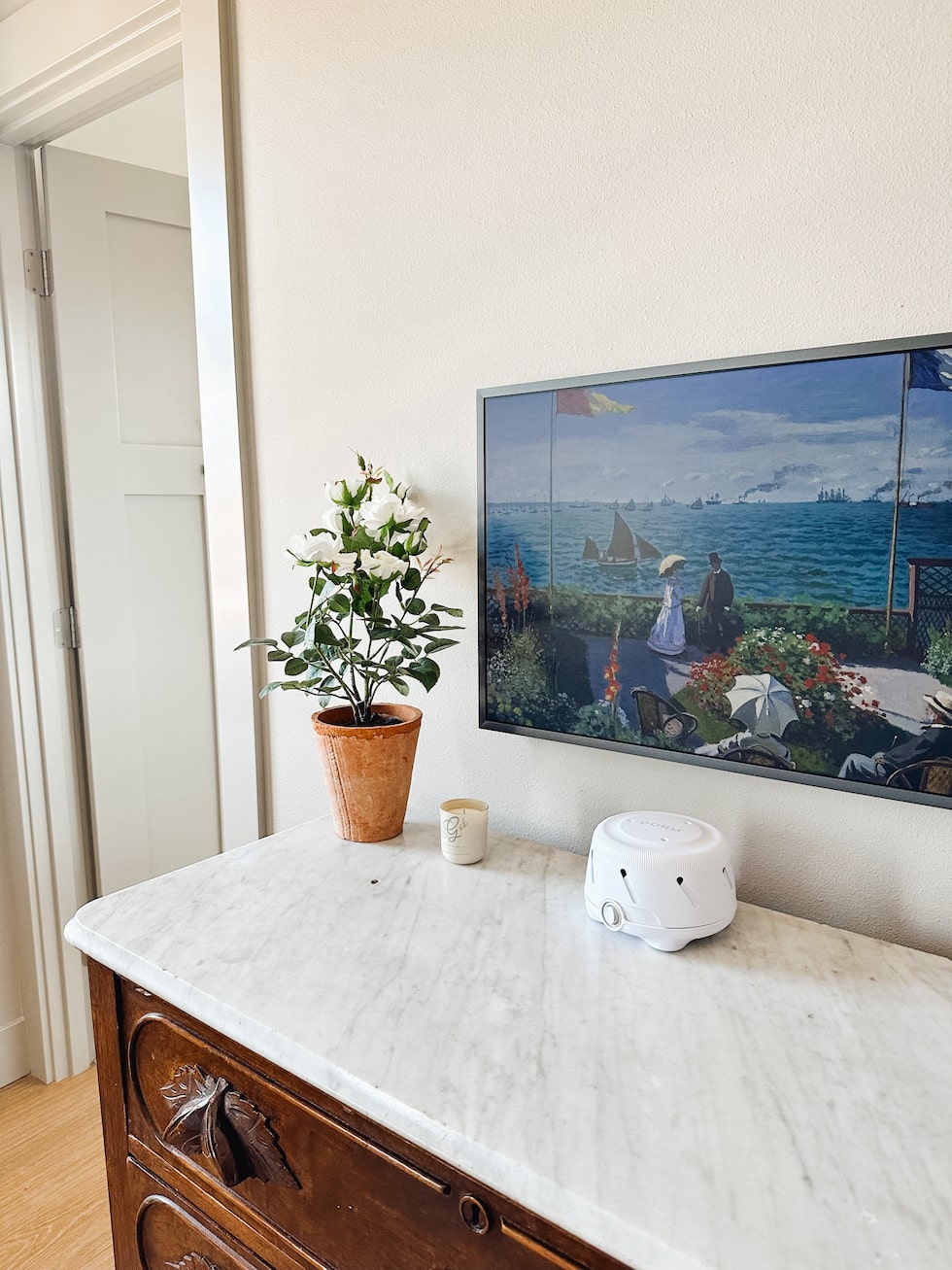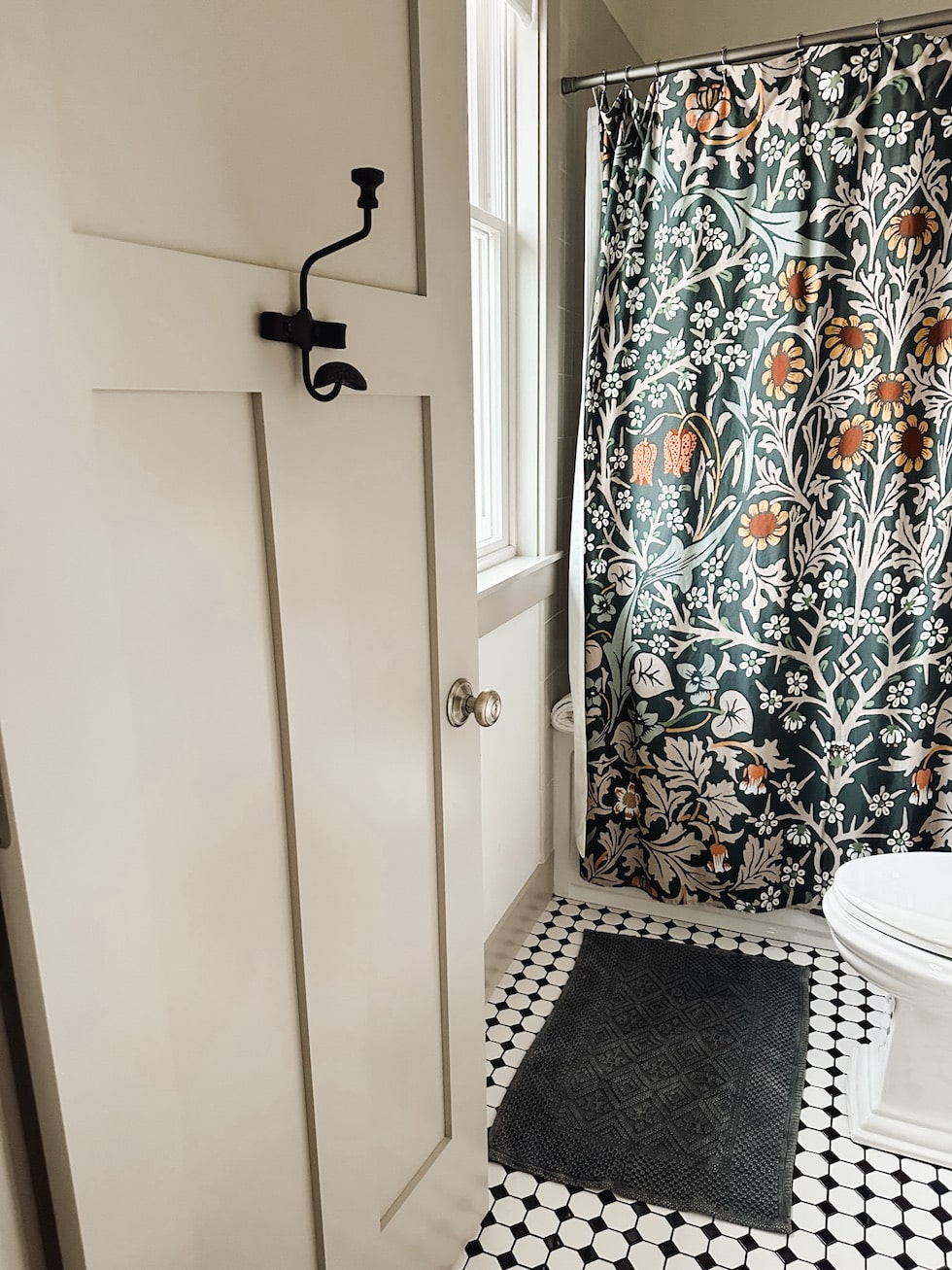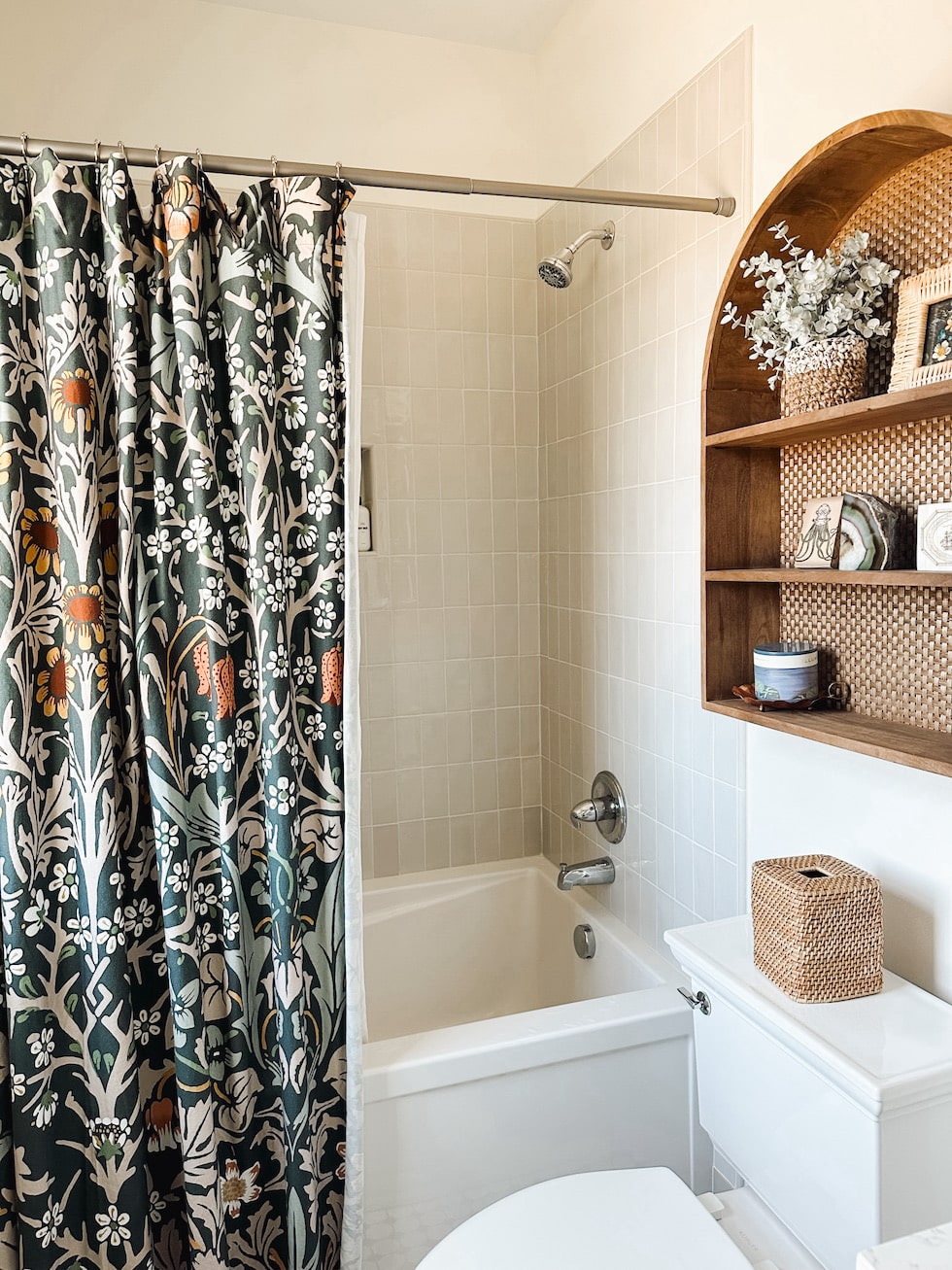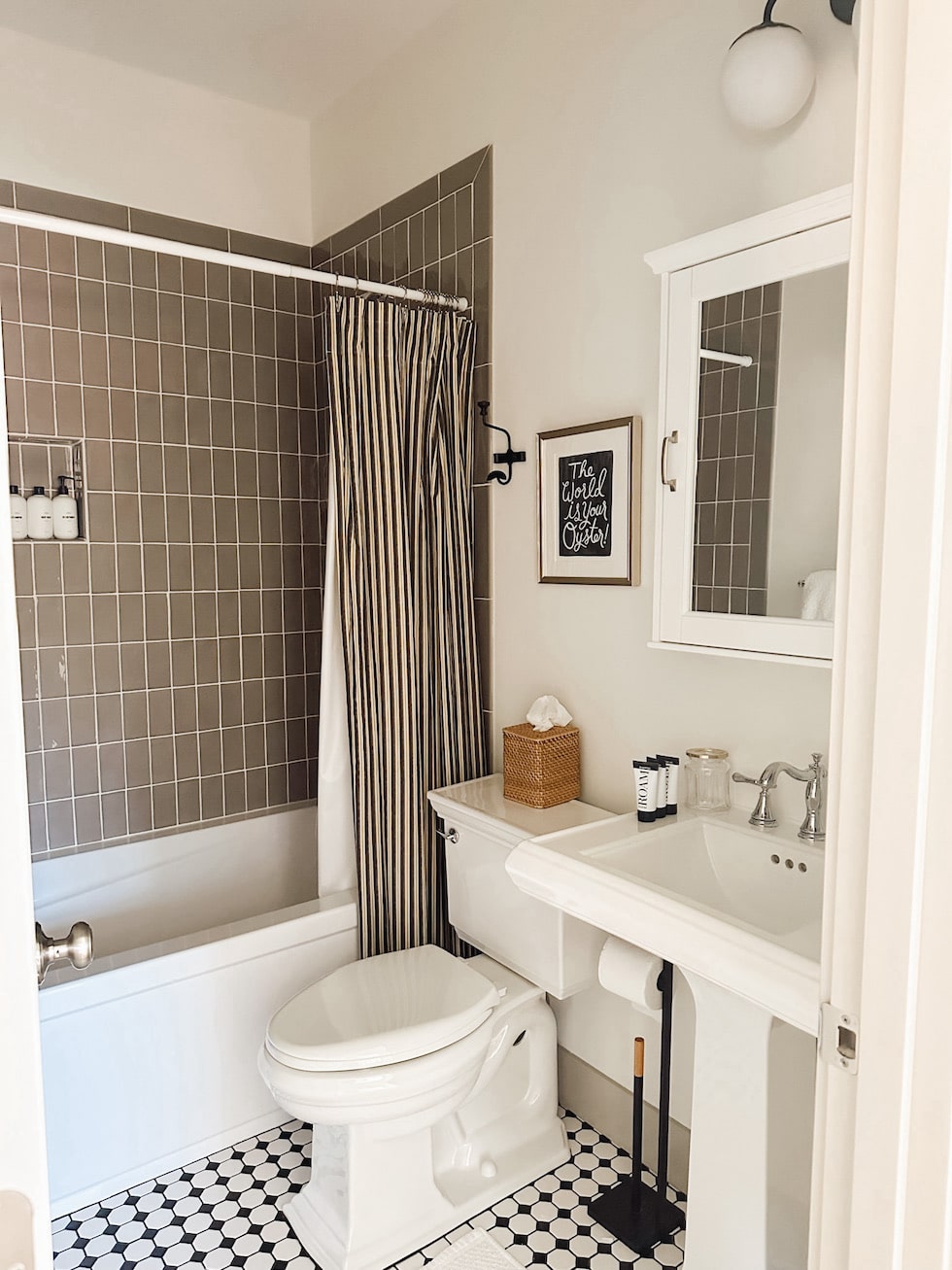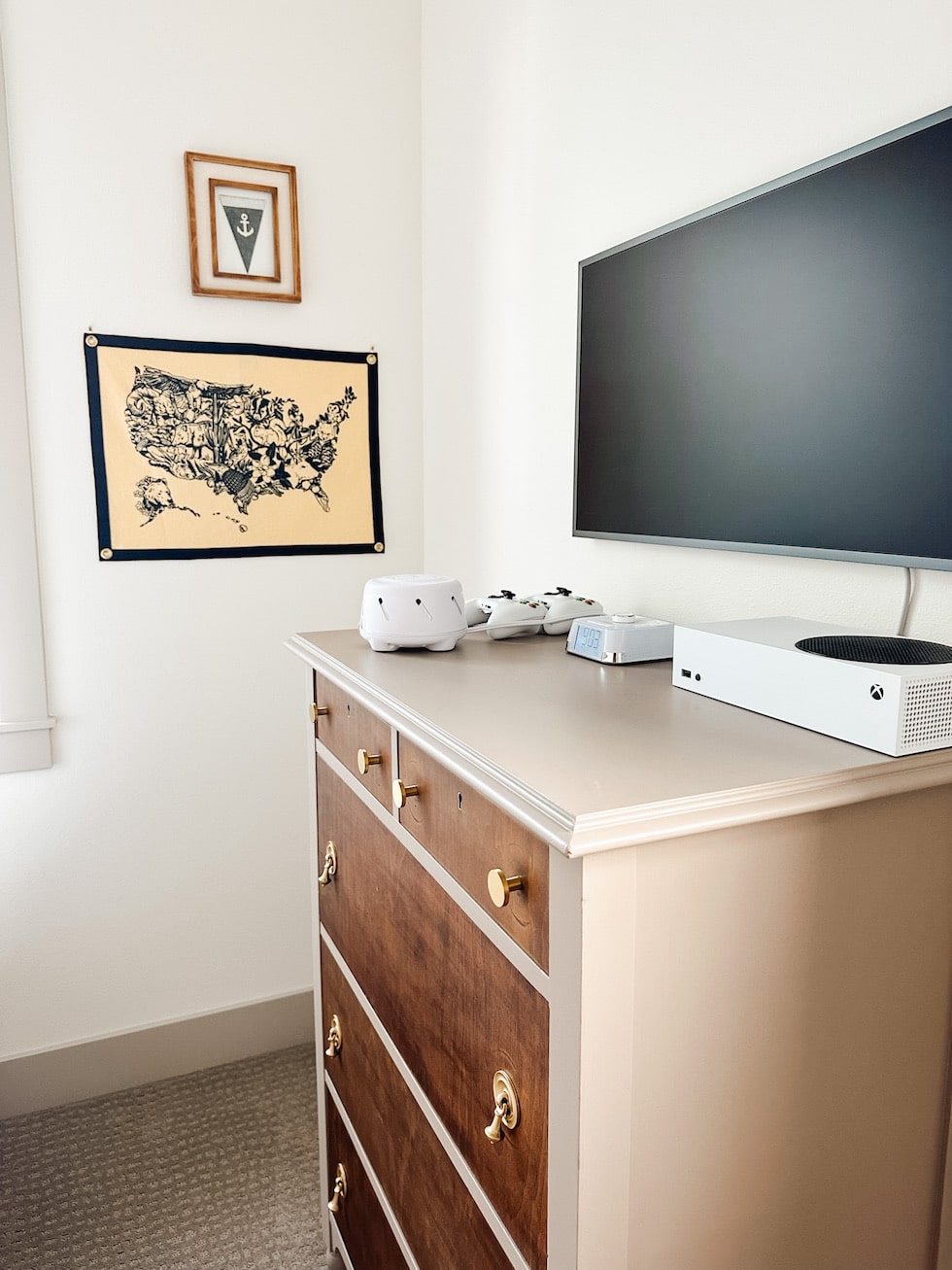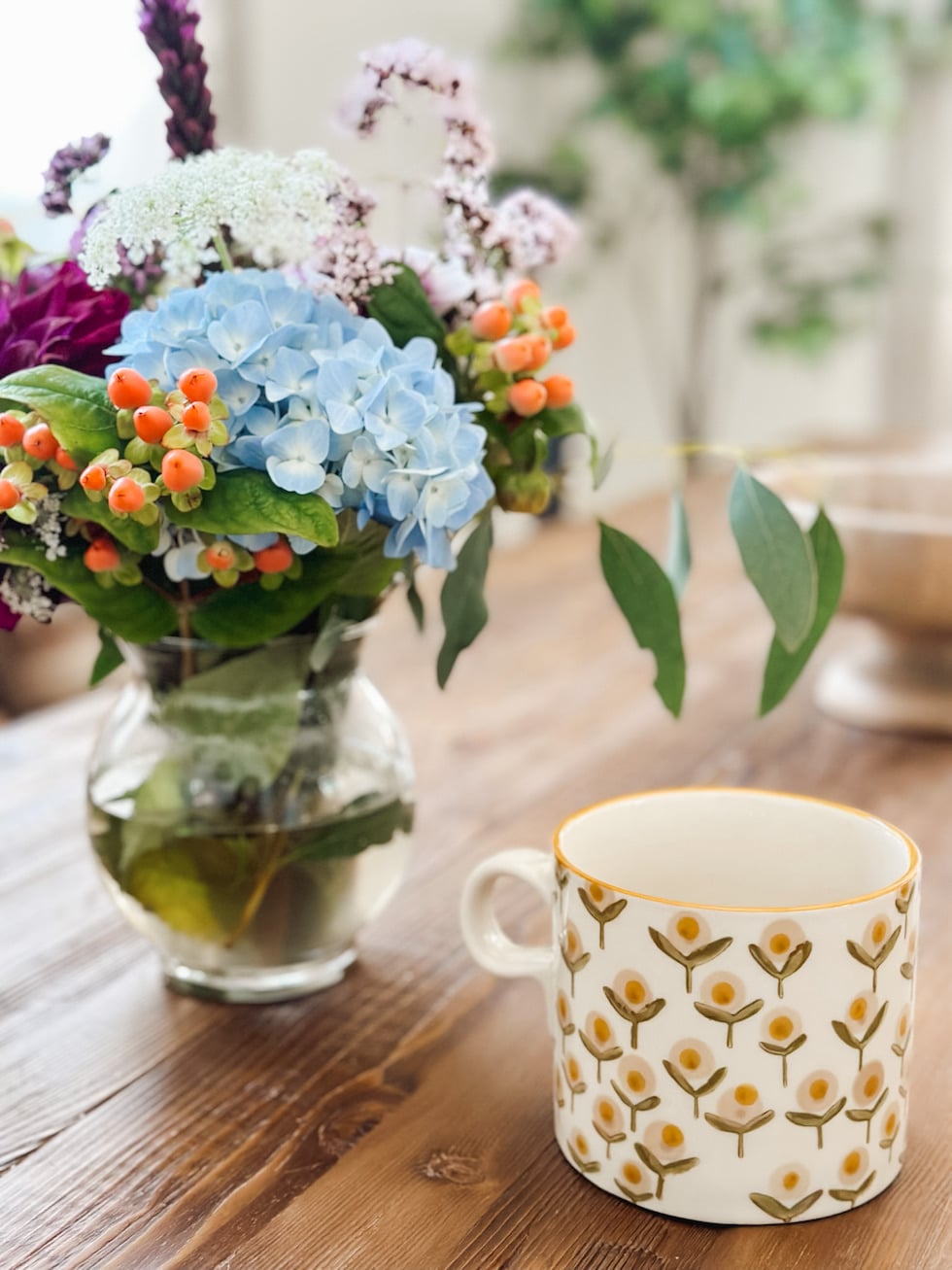 If you are interested in renting this home, you can find details HERE and more here on the Grove Cottage Instagram and be sure to let them know I sent you! 🙂