August means the end of the summer season and you can typically find some great sales now, so here are a few things I found from Talbot's and J Crew that caught my eye. I don't shop all the time anymore, but these are some really special things that can elevate your wardrobe. Check them out below.
I'm also sharing some of my favorite home finds from Amazon that I've bought over the last year or so. I continue to add things to my Amazon store, so check it out too. Affiliate links used in this post.
You can find all these pieces by clicking through the shopping widget below. these are some really cute tops and separates! Those wide legs jeans remind me of a jeans we wore a few decades ago. They look cute, but I'm not sure how I'd feel in them now.
One more find from Amazon that's fashion too, check out these slides below.
I've seen other bloggers sharing these cute raffia slides from Amazon and I got a pair to try out. They come in lots of colors and are cushiony and comfy too. Mark and I were out to dinner for our anniversary.
I bought one of these workout tops last year and like it so much, I just ordered 2 more. It comes in lots of colors and I get them in Medium. I love how it dips down in the back.
Also sharing some fun Amazon home finds that I still have and love. I continue to see some beautiful home decor pieces there for much less than other stores.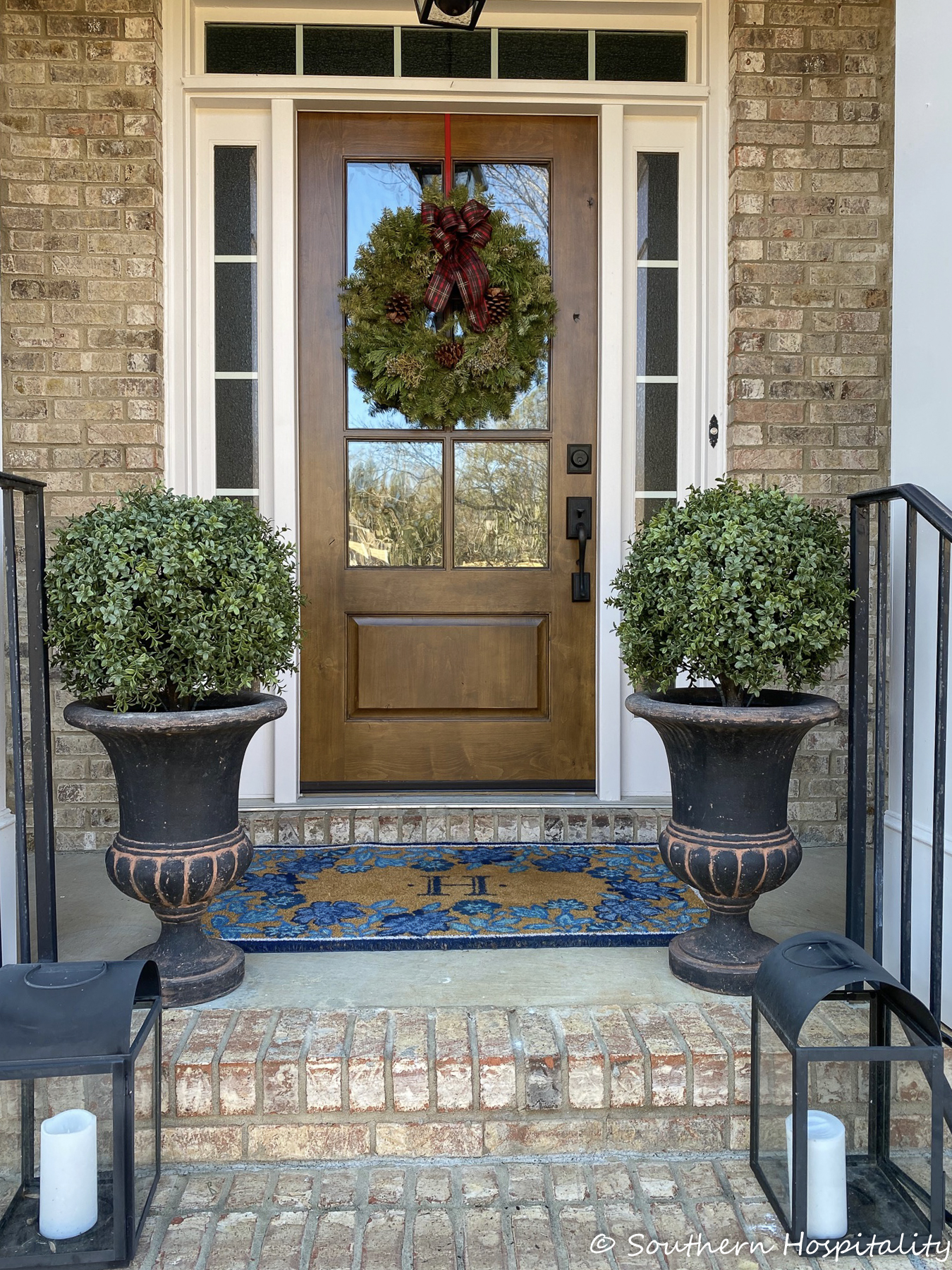 My topiaries on the front porch have held up great so far with no fading or anything. The only problem so far is the spiders like to make webs in them, but I've managed to get them removed. Here's a post I did on those topiaries.
This Maidenhair fern from Nearly Natural is a good price as well. My lady head bust is no longer on Ballard's website, but here's a similar one that's a little smaller than mine. This one has good reviews too.
I just got this rattan tissue box cover and love it. Inexpensive and hides those cardboard boxes perfectly. This one has a cute button detail to lift the lid.
Still sold on this glass hummingbird feeder. I've got 2 of them now and they have replaced my old plastic ones. I'll never go back to plastic. These are so nice that the base unscrews and completely comes apart with a rubber seal in between so you can really clean out the inner part where ants tend to collect. It's a good one and on sale too! The hummers have kept them busy all summer long.
i was recently gifted this Rollink carry-on suitcase and can't wait to try it on my next airplane trip. I'm going to see my sister at the end of the month, so I'll try it then. I love the double spinner wheels and the fact that it stores so flat. It opens and expands completely when using it and the middle is waterproof material. Lightweight, cute too and comes in lots of colors!
I saw this pretty rattan lamp shared recently and thought it would be a great addition for anyone who loves coastal style like I do. Rattan all the way for me, I'm obsessed!
That's all for today! Thanks for stopping by and spending time with me!
Related
Don't Miss a Post, join my list!