This Post May Contain Affiliate Links. Please Read Our Disclosure Policy here
a sense of place: designing our forever family home by the sea
Monday may have been one of the most anticipated days of our renovation progress to date. There have been many exciting days, of course, but yesterday we finally got to see the lighting installed over our island and dining table, and…the big moment we've all been waiting for…Beatrix (our blue range named after Beatrix Potter) was brought into the kitchen! EEEKK!! We are THRILLED!
There are still a few minor adjustments to get Beatrix settled in to place and then I will share how lovely she looks in her new home.
Our kitchen is still in progress (and a few things are still changing) but I'll also share a few photos of the new lighting in today's post. I so appreciate everyone's excitement to see Beatrix and your enthusiasm for our kitchen in each phase along the way. That means a lot to me.
This kitchen is very special to us in ways most people will never see just by looking at a photo. So today I wanted to share a personal story about what has influenced the design of our kitchen and how our history impacts our sense of home.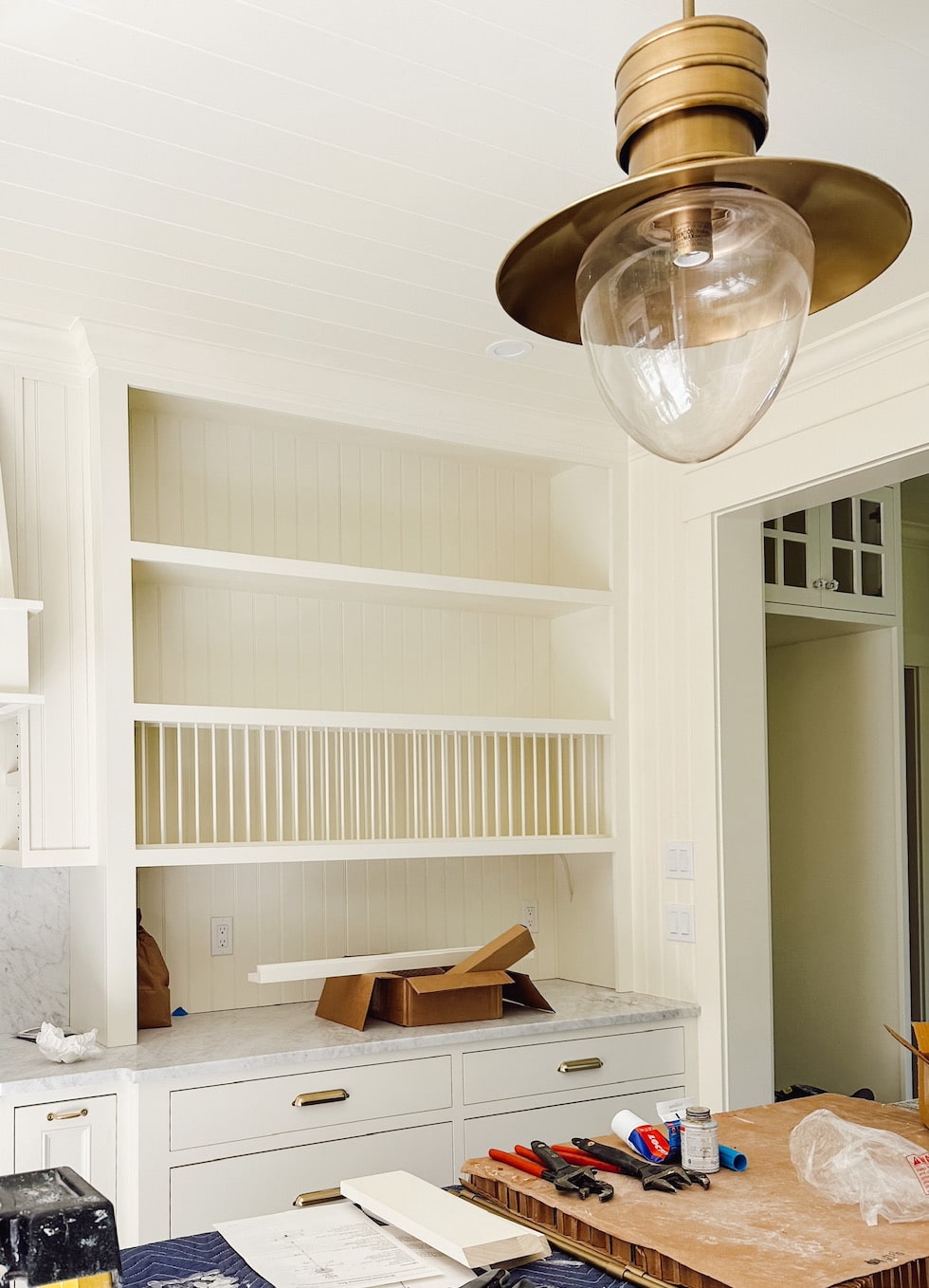 Many of you know through the years of following our home adventures that we've cared deeply for each of our homes. So much so that many of YOU bonded with our homes as well and even expressed your sadness when we've had to leave them behind! That is the power of home.
Leaving homes we love is always hard because each space we touch becomes a part of who we are and holds memories of those seasons in our lives.
My parents also had to leave homes we all loved behind, including homes I grew up in and that our children grew up with, including our beloved family beach house (which you can see a two part tour of here).
While none of those homes fulfilled my dream of having a "forever home" each one is a chapter in our family's story and played a significant role in our lives. For that gift, we are grateful.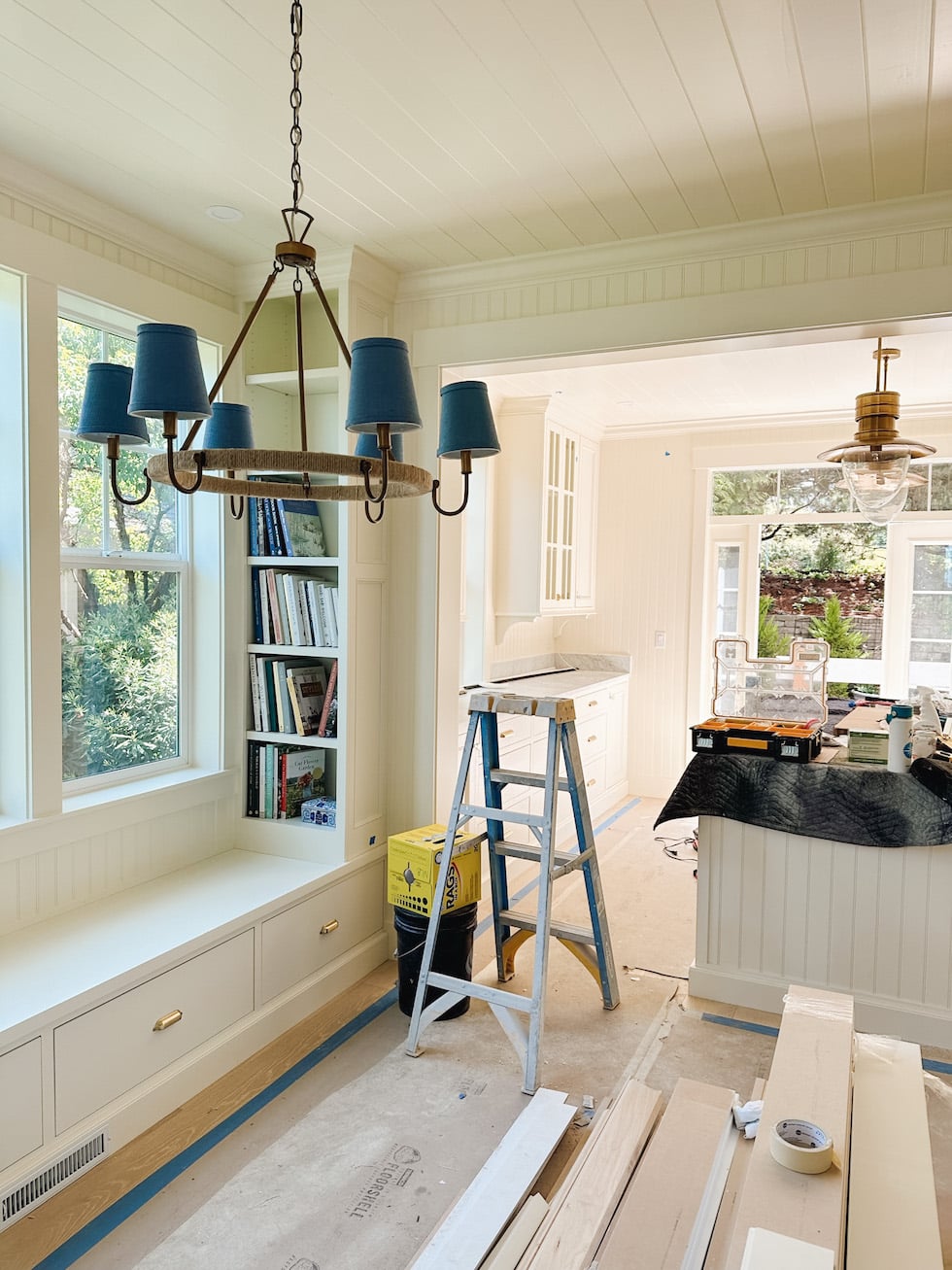 We have so many tales that took place in various settings we loved deeply, including homes and places we spent time in over the years (such as the San Juan Islands and coastal areas where we live now!). Because of those places, we also have vivid pictures in our minds and hearts of rooms and settings where meaningful moments and many seasons of life took place.
Each of these places in our history shapes our sense of home and what that means to our family going forward.
This is why we felt so deeply about the timeless design elements in our renovated kitchen.
We knew our design choices in this home would leave an indelible mark on our family, just as so many others have. We wanted this to feel like a family home — warm, welcoming and familiar, as though it has always been a part of our story.
The kitchen will be the heart of our home, a sacred place where past meets present and a new generation of family stories can be written. This is why I chose classic finishes such as marble and soapstone and beadboard –they have stood the test of time. We also added display areas so we can continue to create and experience the simple joys of decorating for each season.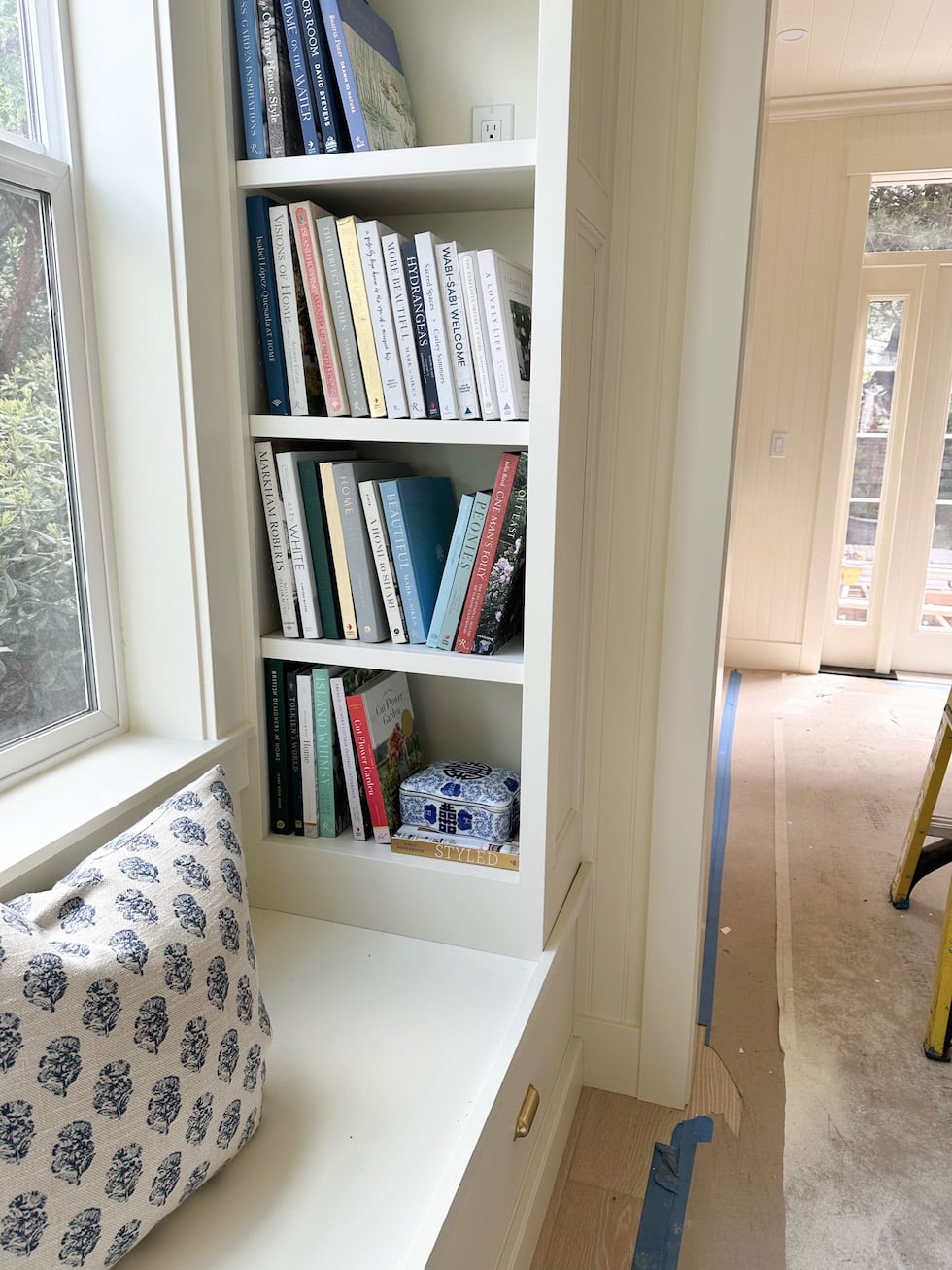 Rather than feel limited by a smaller footprint, we chose to be intentional with every square inch. Some people might consider their dream home or a forever family home to be large or on a sizable property. Dream homes come in all shapes and sizes! We actually decided long ago that our future dream would be to live in a small charming home (which we call huggable homes!) and bonus if it was by the sea!
I have many fond memories that include the scent of salt air, sandy walks on the beach, boats in a marina, hopping on ferries, sailing from island to island, so it's no wonder I feel at home here on this island.
Our new home has a sense of place.
This is what draws us home –a sense of history and stories and a deep and meaningful connection to our surroundings.
I'm excited to show you how our new spaces will evolve as we finally get to fulfill our dream of a forever family home by the sea.
Thank you again for being a part of our home journey with us.
Do you have homes you've loved or places that have become a part of your family's story? I'd love to hear about them in the comments!
You can catch up on all my remodeling posts here.