And why he feels mobile IKEA kitchen islands are dangerous and how we handled a 3-story laundry chute.
You're ready to start your kitchen remodel using IKEA cabinets, so you've likely done a fair amount of research. You may even have begun a checklist. That's a good start. But perhaps you realize there are some custom cabinet modifications you'd like to add or you want to make sure your kitchen is as safe for your family as possible. Or perhaps you have some hesitancy about whether you've taken accurate measurements or if you can assemble and install your IKEA cabinets properly.
These are all issues that a professional IKEA cabinet installer can help you with to make sure your kitchen (or other room project) project goes as smoothly as possible. So says Meris, owner of M&H Carpentry in Chicago, whose firm has been installing IKEA kitchens since 2009.
We recently spoke with Meris to discuss the IKEA cabinet installation process; different IKEA cabinet hacks his firm has done, the need for safety with a completed IKEA kitchen (especially for families with children) and the importance of a professionally designed IKEA kitchen plan. We trust IKEA customers will find a lot of value in Meris' insights and this information will help you have an IKEA kitchen that not only looks great but functions smoothly as well.
Let's hear from Meris!
Personalized IKEA Kitchen Designs
Created by Certified Designers

IKD: It would be great if you could share your history and how your company started.
Meris: We started around 2009 as general construction with framing, building and such. Around 2011-12, we started getting questions from clients about whether we do IKEA kitchens. That got us curious about IKEA cabinets. I didn't know that IKEA was that popular with selling kitchens in general. Then we took on an IKEA kitchen project. It was a little overwhelming the first time when there's 500 items in front of you. You have to make a kitchen out of it. But then after three or four IKEA kitchens, my guys were comfortable. Then, I made a plan. I realized we can make a lot of business because it's a little niche. There's a lot of contractors who are a little afraid to take on IKEA kitchens. It's actually gone really well. We ended up having a lot of clients and a lot of clients giving our name to other clients. Fast forward to 2014-15, we ended up being on the TV show Kitchen Crashers for four episodes.
I do advertise online too. As soon as an IKEA kitchen arrives, a lot of clients start looking for contractors that focus on IKEA cabinets. That's where we really, really stepped in and filled in those spots and took on that business.
IKD: So what do you think draws people to IKEA cabinets?
Meris: IKEA offers a better price with more modern-looking cabinets, more accessories, and more options in general. This is opposed to going with a custom kitchen when you can get exactly what IKEA offers with all these drawers and interior organizers. A custom kitchen costs a lot so IKEA really is like half that price That's one of the reasons customers love it. Secondly it's very customizable. It offers a lot of modifications and modular parts that you can change on it. It's also the convenience because customers can just go straight to the store. So if they want to change something, they just go to the store and exchange. I think the look is where people are interested and the affordability. You get a nice kitchen for the money.
IKD: How do customers normally find you?
Meris: Normally we have Yelp. Plus we have our own Web site. So our Web site and word mouth, We were on Angie's list for a little while and the Better Business Bureau. I always ask customers how they found us. I'd say in the last 10 years, it was like 65% word of mouth.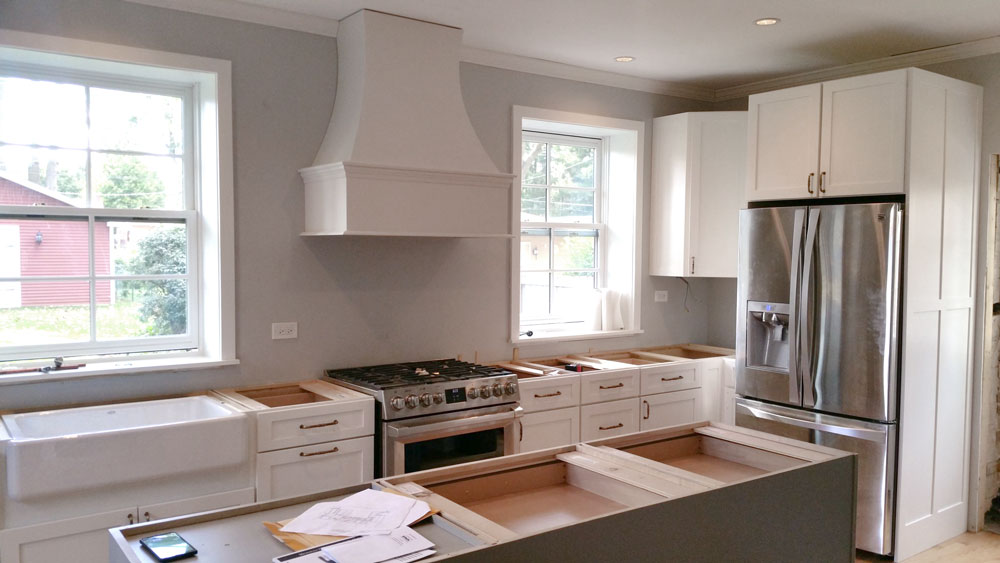 IKD: You're in the Chicago area. What's the geographic radius you will travel to?
Meris: About 30 miles around. We don't do downtown for a variety of reasons, including parking and conveniences. For instance, trucks are too big to park in those garages. We just figured out it's just a loss of time to try and accommodate these clients. In the end they are trying to save money. I tell them we are going to take a little longer if they're downtown or in high rises. So it does take a little longer to finish these projects. There's also more inspections by the building engineers and more inspections by everybody. We really just stayed away from that. If it's a small building, or a condo building with three or four floors, you don't have to jump through hoops to try and get the job started. With hi-rises they need an application for remodeling and permits pulled and all this stuff. So there's a lot of processes in these high-rises before you can start work.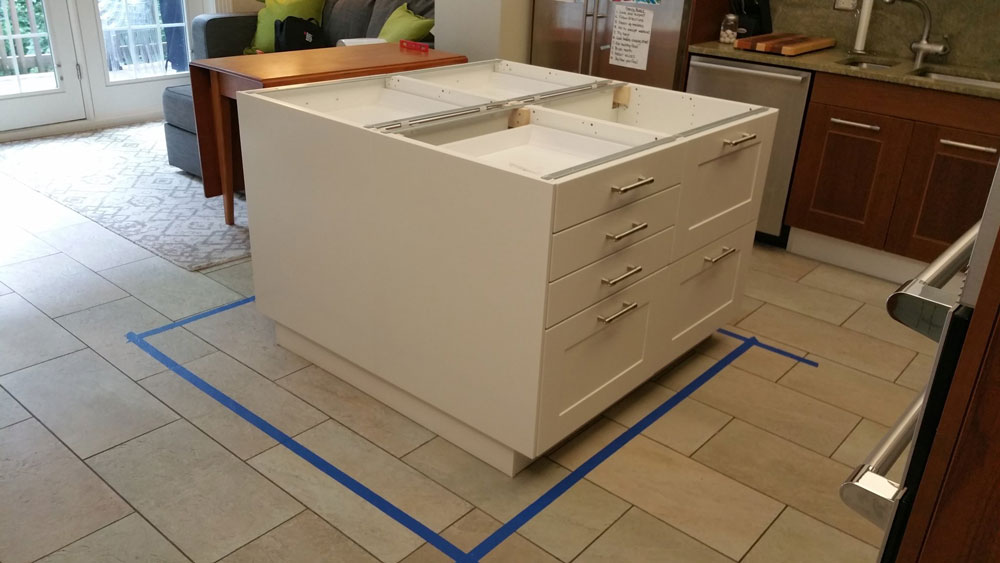 IKD: What services do you provide?
Meris: I am a general contractor, so I do everything from start to finish. I do everything from the demolition phase to planning, start to finish. I'll leave it to the professionals to design the kitchens for me, but in general I do help clients out with the starting ideas to see if we can knock some walls down. One of my specialties is structural modifications to the house. We can open up homes to open concepts, to more modern design themes. One thing I don't offer is painting and I don't re-sand floors. Those are the two items I don't do. Everything else we can take care of so our services include demolition, cleanup, rough work, etc. I can install hardwood flooring, I just don't finish it. We don't do high-voltage electrical.
IKD: Do you install appliances?
Meris: I would highly prefer that the store or where the client is buying the appliances from should install it — due to a lot of reasons of warranty and everything else that kind of goes with it. So if something is leaking or something goes bad with a dishwasher, I want to make sure that the store is going to take that full responsibility because I've seen it happen where the appliances are installed and the fridge goes haywire and starts pouring water out of where the ice maker is and destroyed the floors for the client and everything. So, I'm not taking any of the appliances because it could really cause a lot of damage. And I would love to have the client just have the store installed.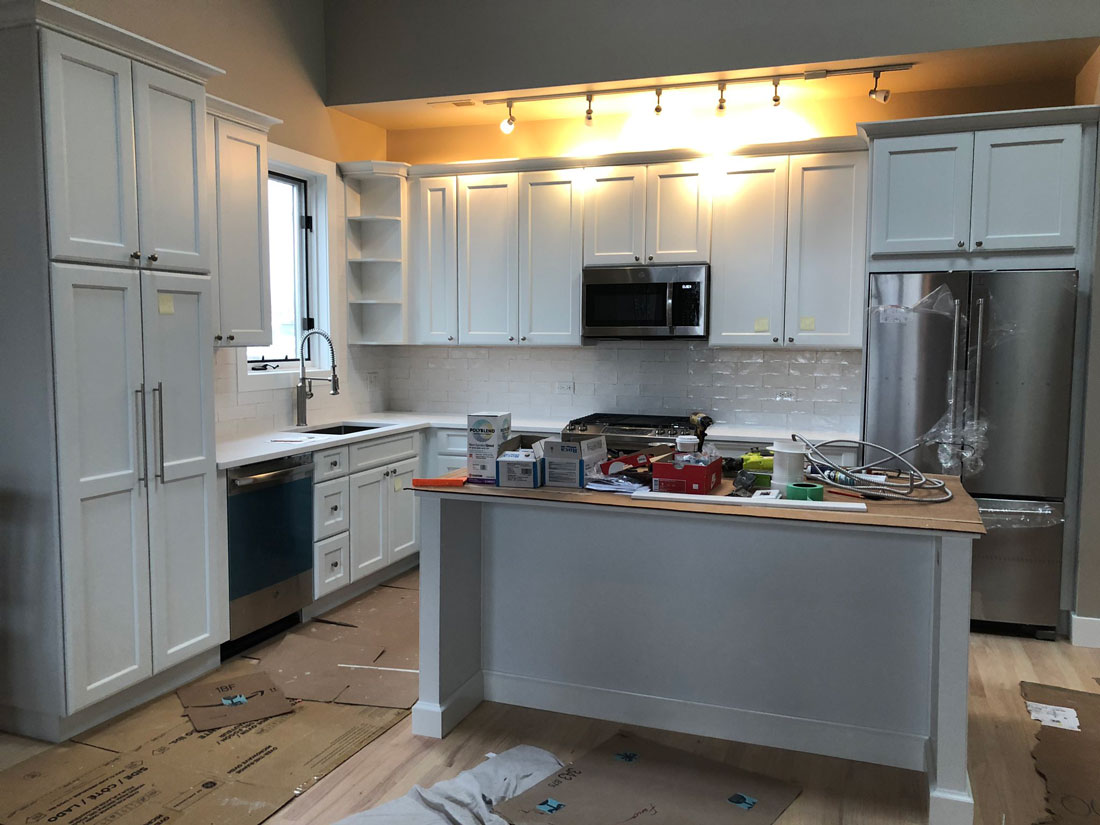 IKD: Do you install laminate countertops?
Meris: Absolutely. We do IKEA laminates and stainless countertops. We also have a company that I've partnered with that we do stone countertops as well. As long as the client knows what they want, if they pick it out from a showroom where they know exactly what they want, I give them a catalog and they can choose or go and pick out the countertop they'd like at one of our fabrication shops here in Skokie.
IKD: How many jobs do you usually do a year?
Meris: A year depends on which category are we putting them in. Is it just installations or are we talking about full remodels? When it's a full remodel, obviously that's less of a number, I've slowed down a little bit since COVID. Everybody's been affected by that. Prior to COVID, in 2017 it was like 137 installations we did that year. After that, it obviously slowed down a little bit. We were around 190 installations a year. And then after COVID, we were like 70 or maybe 60 installations.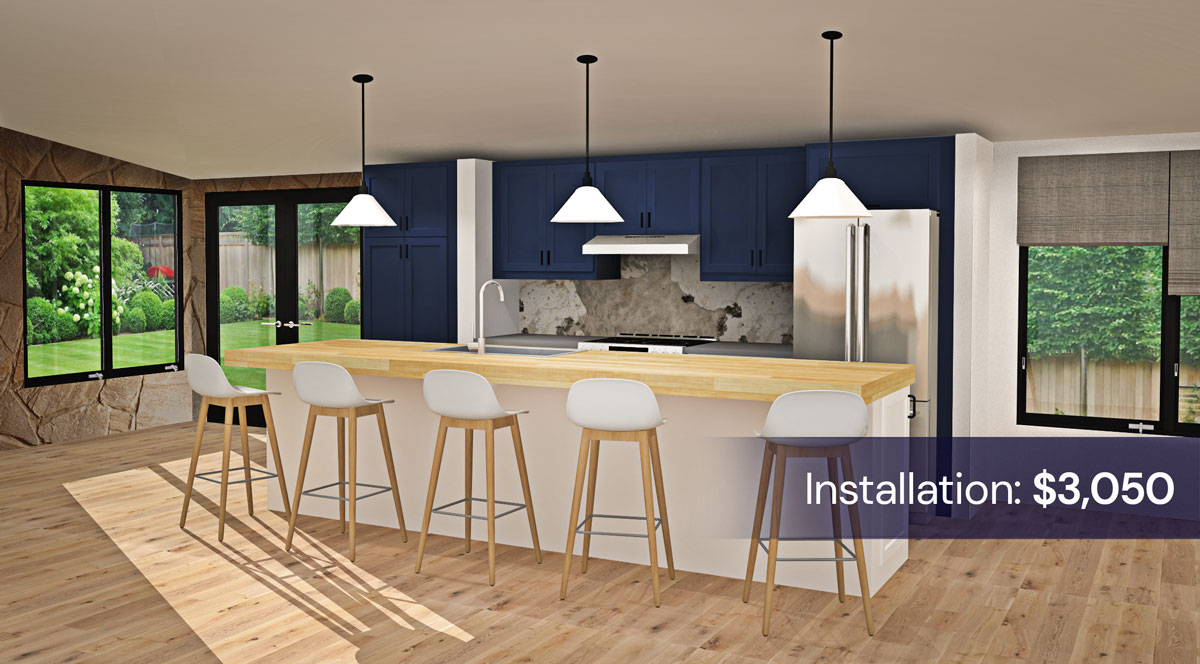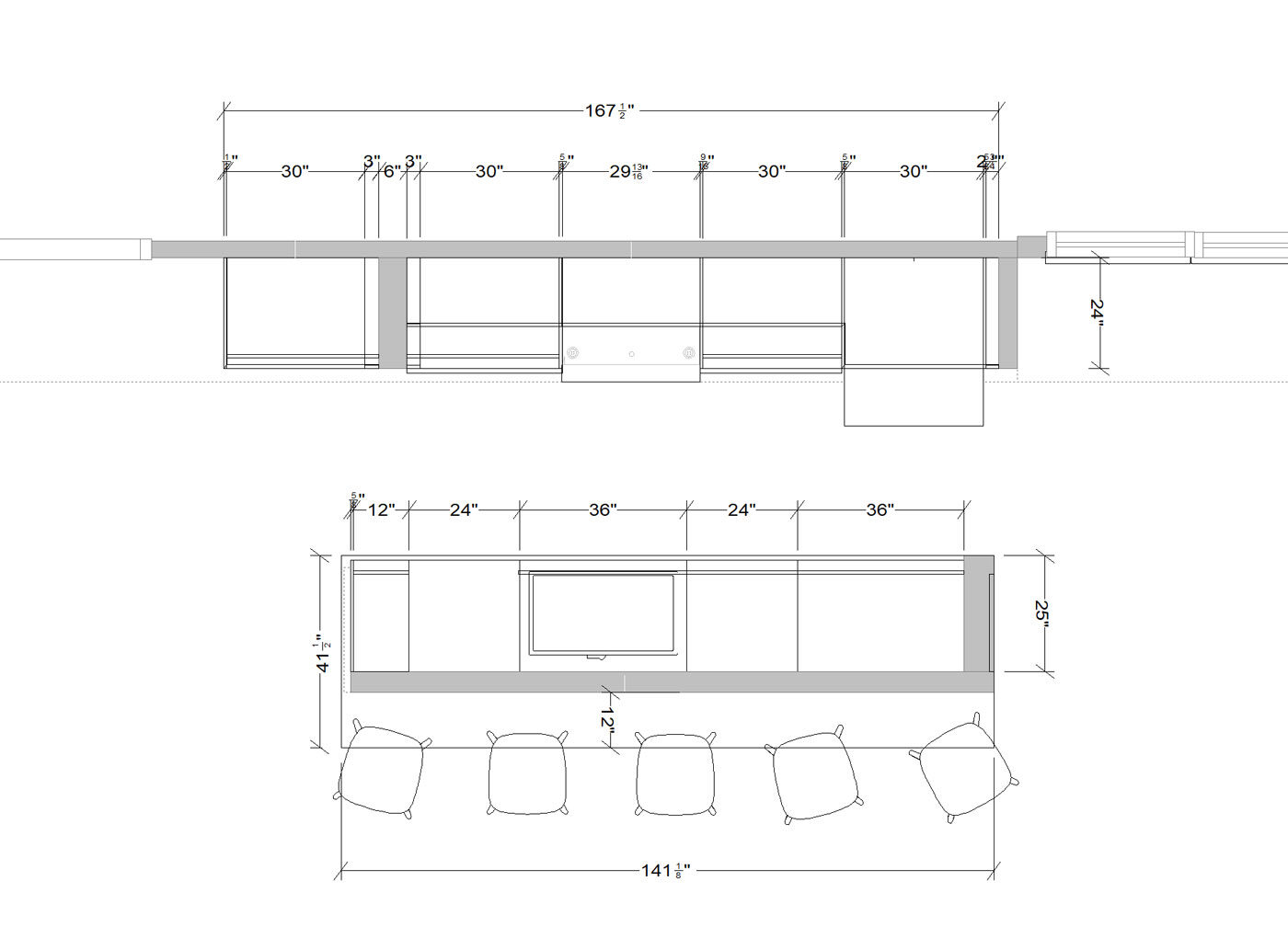 IKD: How many installers and staff do you have on your team right now?
Meris: As of right now I have three. I've kind of slowed down a little bit, but as of right now, three guys and they're fully equipped with knowledge to do IKEA cabinets. They love it. It's second nature to them at this point.
IKD: Are you still noticing any back orders with IKEA cabinets?
Meris: Somewhat. There are some people who are still waiting on specific finishes and fronts. In general the boxes, the actual frames and the section frames have been pretty good lately with the stock at IKEA. All the jobs that I've been scheduling, they have been receiving them quite fast.
IKD: That's great to hear. Can you talk a bit about some IKEA cabinet hacks that you do a lot?
Meris: So the most popular hack that I think everybody runs into is IKEA stops at 12 inches with the smallest base cabinet. We are able to convert a 10″ (h) x 30″ (w) into a cabinet. So we can make from a 12″ to a 10″. We can do custom fridge cabinets or custom microwave cabinets, for example. So again, convert the 15″ cabinet, such as a microwave cabinet, so it's not too low to the stove. You can convert it to a 10″ with a flip-up door. I'm trying to think of few other ones that we've done, especially ones we've done especially with Semihandmade (SHM) and other third-party fronts that we've done. There's been quite a lot of modifications that we've done to make everything work right. So for making internal dividers we would take a frame cabinet from another frame kit and cut it down and make sure we can actually make dividers. I believe that the last one we've done was for a Kosher kitchen where we separated a couple cabinets so they could place certain plates on one side and certain ones on the other side.
We had one in Chicago where we made a 40″ fridge cabinet out of a wall cabinet. It was a Sub-Zero fridge. So there's a lot that where we kind of cut down cabinets and make different cabinets. We had high ceilings where we convert base cabinets into a fridge cabinet.
With that Kosher kitchen, we were able to accommodate all the client's requests and make all that work. It wasn't a super large kitchen to work with, but it did work perfectly.
IKD: So how do you determine how to charge for your cabinet hacks?
Meris: So the way it works, I've tried to do pricing per cabinet. It's really hard because it's challenging to quote something based on how much time you're going to need, especially different layouts of kitchens. I've had kitchens where it has 30 cabinets and 15 cabinets on one wall with 15 cabinets on top and 15 cabinets on bottom. I'm able to knock all this out in one day. But if you have 30 cabinets that are in a U-Shaped kitchen, it probably takes about 30 days to complete. The challenge is knowing which type of layout it is and what type of trim level it is. I started calculating my cabinets and I think I was around 220 per cabinet. It's a three-step process; the assembly part, installation part and then there's trim out, which is trimming everything from toe kick to hardware to interiors and everything else.
IKD: Do most of your customers submit their designs to you using the IKEA Home Planner? And if so, do you encounter a lot of problems with that?
Meris: So one out of 10 would be done accurately — where everything's included, where the client does not have to go back to the store or me requesting certain panels. Normally when they send it to me or they go to the store to design it themselves or whatnot, it is usually problematic because there's a lot of details and panels that you have to think about ordering to make sure that everything fits well. I love when the kitchens are designed by professionals.
But when it comes to precise design, I tell them that it's on them because they gave me this design If there's items missing and I have to come back for three or four panels to finish, then I will have to start charging per day to come back. That's mainly because I'm losing four hours from the other job to try to come and finish this because we have to pick up new panels and stuff that was missing. Whenever I have IKD or anybody else design it, it's professionally designed. You can bet we're finishing that kitchen because everything's there.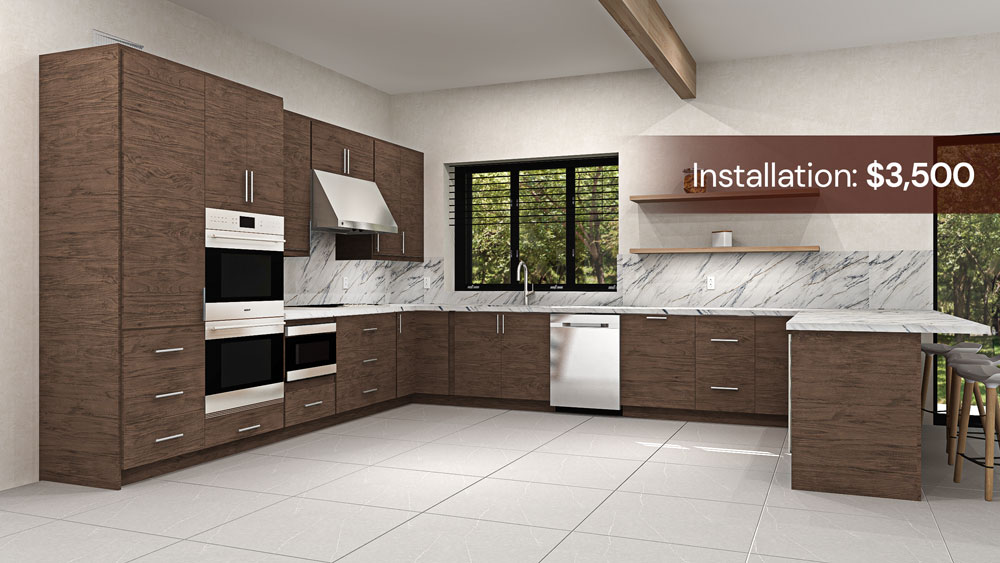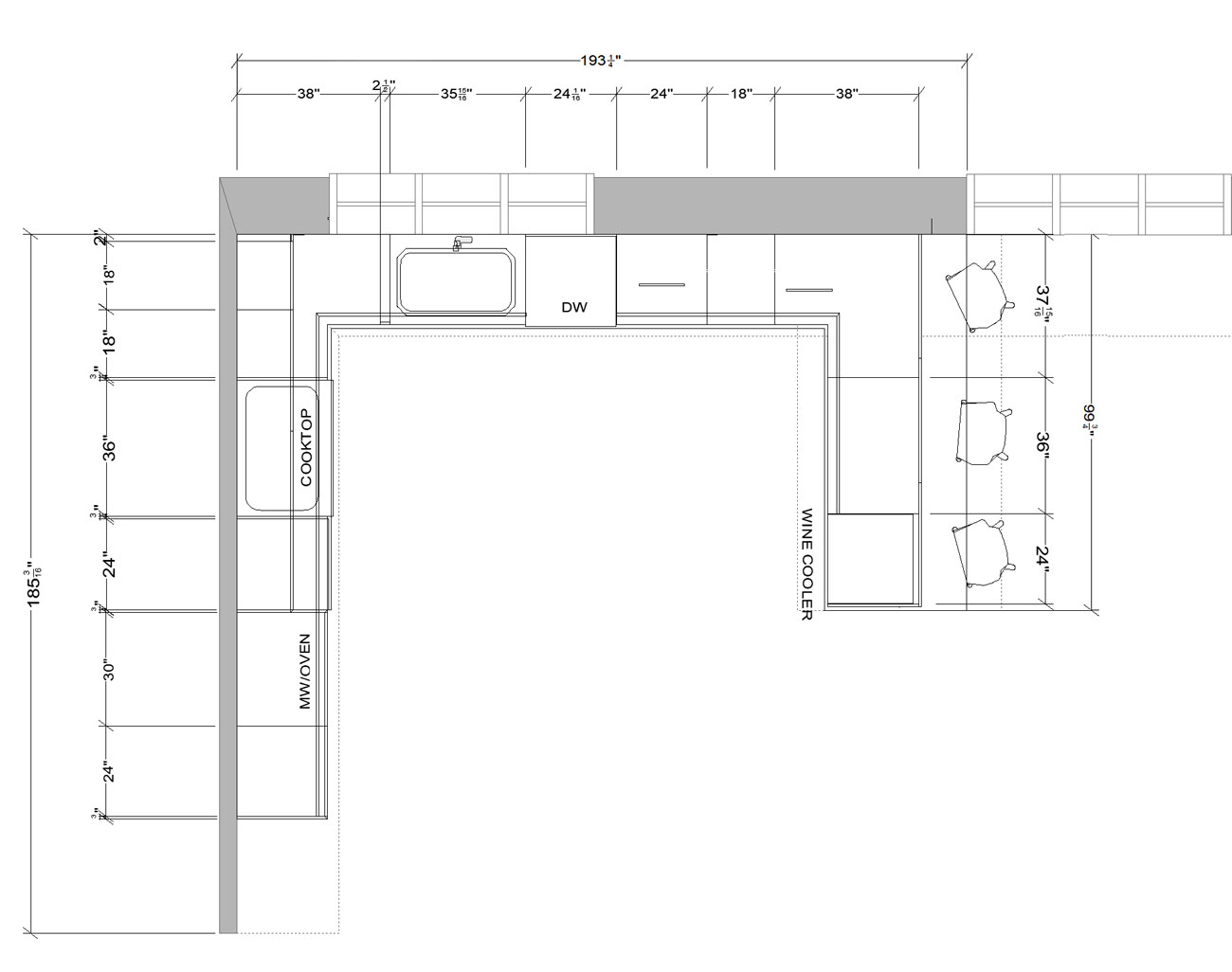 IKD: Have you installed with an IKD design and what were the advantages for the homeowner?
Meris: All the detail work. IKD uses the color-coded labeling, with the red color on your design plan. IKD pretty much labels everything. It's very detailed and clear on sizes and what is going where. IKEA's Home Planner is very blurry. Sometimes you try to print out the Home Planner but it's such a small design on an 8" x 11" paper. It's very minimized on that. And the IKD design is much more expanded on that paper. So you can actually see all the detail work. It helps the customer understand everything and it helps my guys understand everything. It's a walk in the park with these types of professional designs.
IKD: So how do your installations differ than say if the homeowner was doing it themselves?
Meris: Most of the compliments that we have gotten is, first, the speed. That's number one. And number two is me just adding my extra knowledge about IKEA or third-party trims, like deco strips. I use contact cement, pin nailing and stuff that's going to make it look seamless and it's going to make it very nice and finished. I've seen some butcher job where they used heavier gauge nailing guns and they just made holes everywhere in the panels. We make it really clean to the point where my connecting screws — the panel head screws where we connect panels — to I even get white head screws because I just I just love the work. It looks so professional and a clean finish. I don't even use IKEA's panels. I get my own, especially when it's Semihandmade (SHM) I get my own very good quality screws and they just work much better, they don't strip.
We also glue panels to give them extra because things do expand and move around with weight. So we tend to really beef up the cabinets to make sure that they stay very rigid and don't move over time. For instance, the way we build our islands, we don't use IKEA's brackets. We use their legs to level the island, but then we build a base under the island. For me, that's a safety thing that I've done from the beginning. I was thinking about kids in homes climbing on things, kids play and you can't watch them all the time. So I'm always thinking what if this flips? So I don't want this to flip over. Let's secure this down and make sure this will be very safe — even though we are probably breaking the rules of what they want due to their warranty. But I think we're doing three times stronger than what they want — and customers love it! You have to make sure they feel comfortable. Once they feel the comfort level, and see that you are confident – that's the key. And we are beyond confident in our services.
IKD: Tell us about the timing of your installation process. What can customers expect?
Meris: On new installations, we'll come in early and I'll send a couple of my guys ahead. Let's say that we're doing the projects on next Monday. I do ask the homeowner if they have free time for us to just come in and start putting things together; make sure we have your itemized list and that you have everything before the installation starts. If they say yes, I send somebody in and start assembling these things and getting them in order. Like I said, a minimal, small kitchen is like 150 items. So you want to go through it. Then the way we work is I'll send my guys and tell them to count the frames. Next to that frame, I'll want the drawer stacked and I want the hinges stacked Then I want the front stacked, and then each cabinet. For each cabinet there'll be a pile. If it's 16 cabinets, there will be 16 little piles of each thing that goes with that cabinet.
IKD: Do you do installations for other rooms as well, like mud rooms, media centers, laundry rooms, anything like that?
Meris: Yes, so mud rooms are very popular. Media Centers are very popular. We've even done some commercial applications, including the offices for a car dealership as well. There's quite a few things, especially with modifications, for sure. We've done offices; full, built-in offices; full built-in walls and walk-in closets which are very popular. We see walk-in closets with pantry cabinets. We've had clients that actually wanted to paint the white SEKTION frames of their IKEA pantries. Also converting IKEA kitchen cabinets into primary bathroom cabinets for the master bath. So what does that include? It includes cutting them down depth-wise and also shortening them sometimes to a specific height because bathroom vanity cabinets are a little lower.
I also had someone's office where we did about 30 feet of making desks, but with a continuous countertop where we make desks. All those desks had to be 30" so we had to cut the frames down and they ordered custom fronts.
IKD: So what's one of the funniest or quirkiest kitchen experiences that you've run into while you've been doing cabinet installation?
Meris: That'll be a tough one because I'm a very serious person when I walk into the job sites. When I walk in the first thing on my mind is safety. That's one of the things that we focus on quite a bit. We walked into a couple of jobs that clients wanted us to fix and — I really don't blame other contractors not knowing what they're doing — but man, the stuff I've seen done to these cabinets. One thing we've done is laundry chutes which was a weird one. That was doing the laundry chute through the cabinet to go all the way down to the laundry room. It was a very odd sort of build. I couldn't understand the plan because the architect used their own plan versus what we drew up. So I had to make my own version of it! I couldn't understand why there was a hole in the countertop. Was it some sort of a post or a column that's going to go through it? Nope. It was actually a laundry chute going all the way down.
People also have mobile islands, like 12' islands which was the scariest thing ever because you you're rolling around cabinets and stone on top, you know, 12 or 1500 pounds. So you had to provide this heavy-duty base for this cabinet to roll around, but also make it very unnoticeable. So we would cover the wheels with toe kicks all the way around so it looks like it's just stationed where it's at but you can actually start moving it through these lofts on the outskirts of downtown. It was for an art studio so they needed to be able to move it. We've done cabinets under the stairs so we have to cut doors on an angle. So basically it becomes a full built-in under the stairs. We've done attic remodels where we had to cut frames down on an angle. As long as the idea is legitimately drawn up I don't think anything is off the grid of what we can do with customization.
Get a Professional IKEA Kitchen Design – All Online

Work with our certified kitchen designers to get a personalized kitchen designed around your needs and vision. If you're interested in learning more about our service, make sure to check out our IKEA Kitchen Design Services.