This Post May Contain Affiliate Links. Please Read Our Disclosure Policy here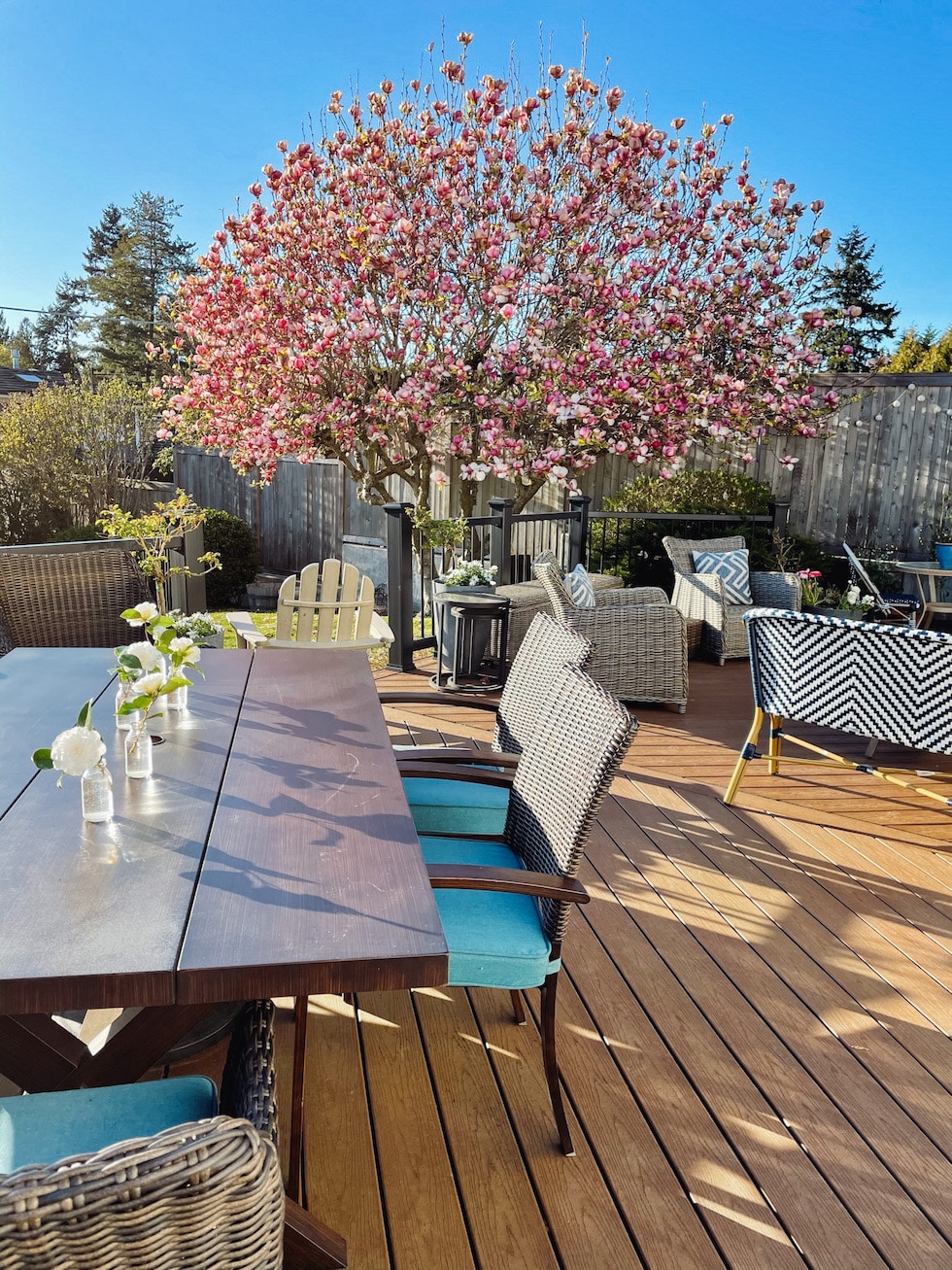 One of the most impactful updates we made to our Seattle home five years ago was adding a Trex deck to our backyard. I can honestly say we have no regrets! Today I'm thrilled to partner with Trex on this post and share our experience.
I can't believe it's been five years! Before the deck, we just had an old cracked concrete patio that we weren't at all inspired to use. The concrete was ugly, dangerous and definitely not welcoming.
It seemed like an overwhelming task to find a solution until we learned that Trex decking could go right over the old concrete. What a game changer that was!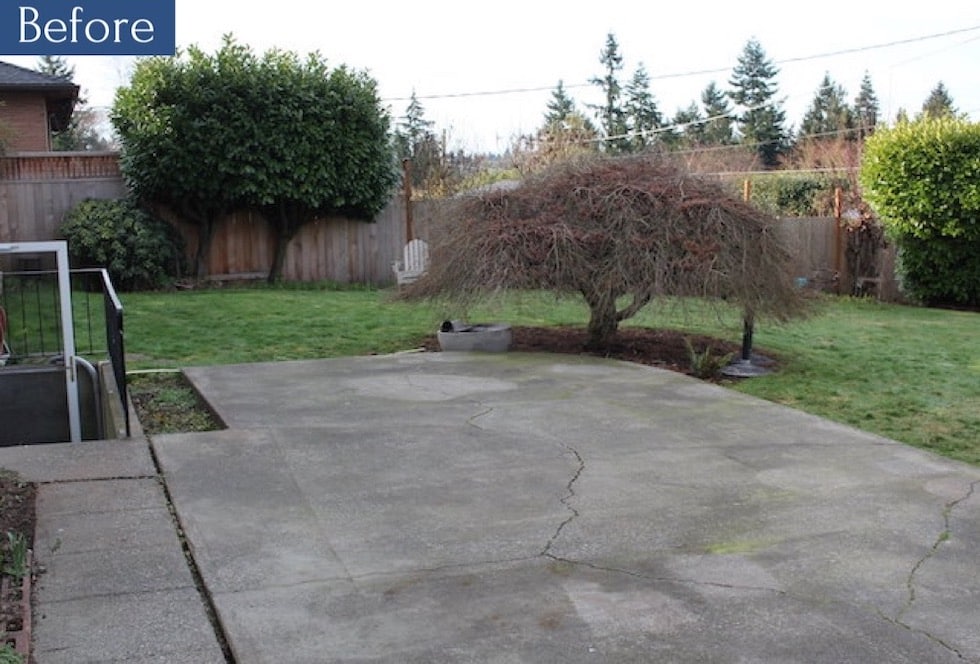 The Trex deck not only improved the look and feel of our backyard, but it became an extension of our living and dining space (and the best place for our family to gather in 2020-2021).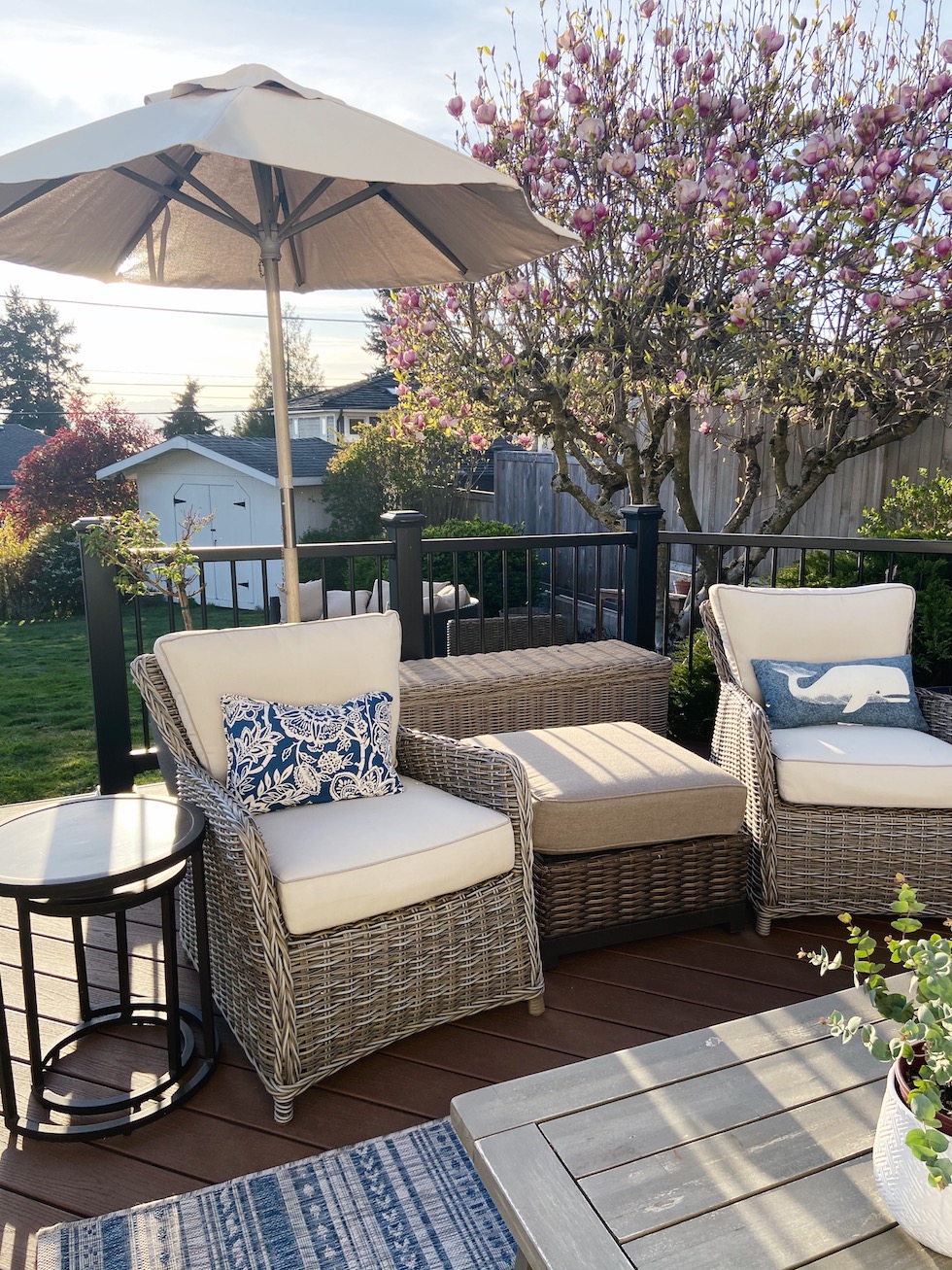 How do you start a deck project?
Building a deck might seem like a daunting project, but it doesn't have to be! I used Lowe's to help us design and install our Trex deck. They made the whole process so simple and seamless for us. And even if you are a DIYer, you can find so many helpful tools online.
The deck transformed our space in a short period of time, it was wonderful! I loved that we were able to enjoy using it right away. And it was so fun to be able to just add plants and furniture!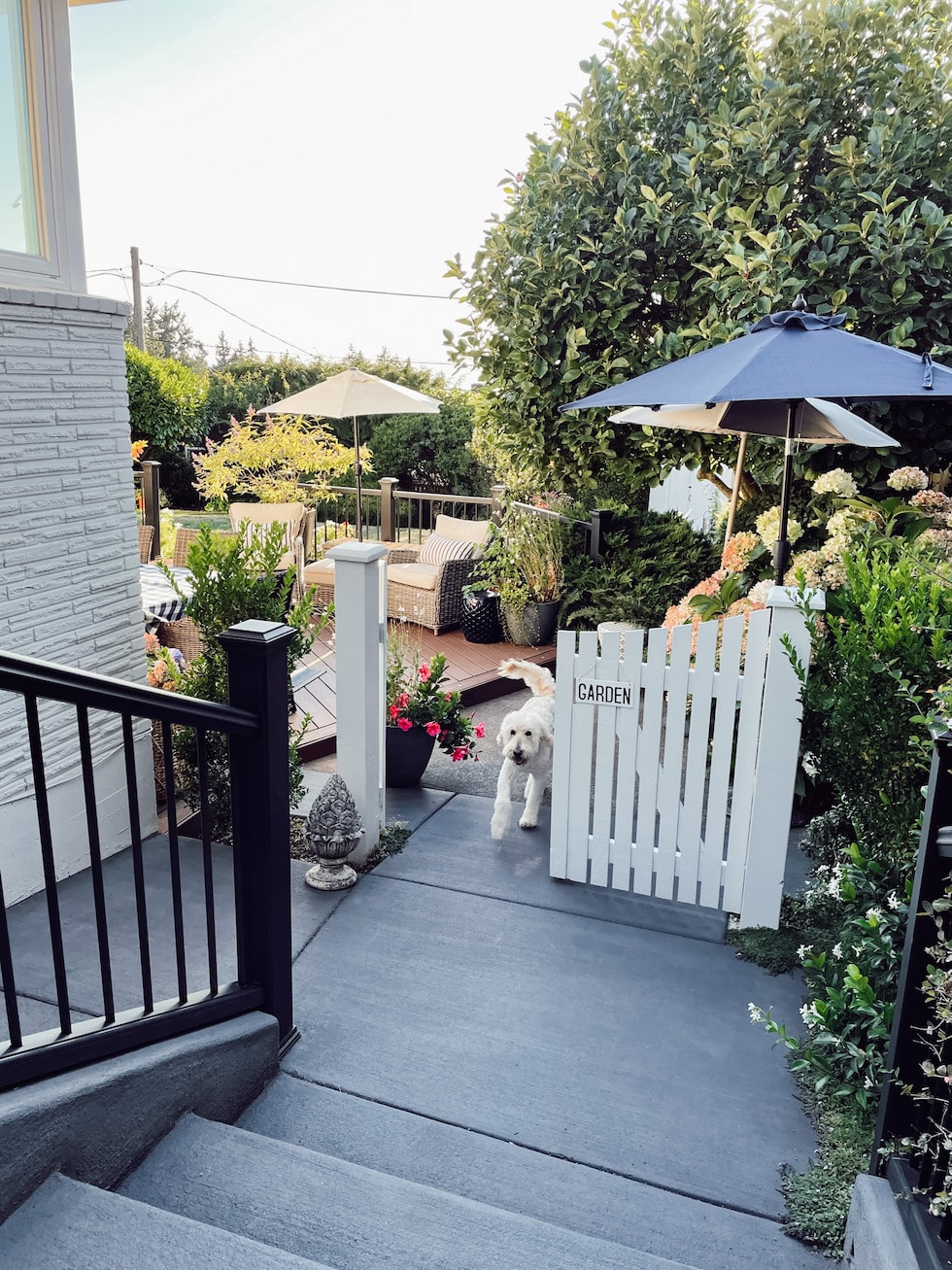 Designing a Trex Deck for Your Yard and Lifestyle
Another thing we loved about our deck was how the design brought the new and existing outdoor spaces together. We were able to add the same Trex railing system we had installed on the deck to our existing concrete steps. As we made our way from the deck and up or down from the kitchen, the railings made the entire space feel comfortable, beautiful and cohesive!
The railings also offered a sense of enclosure from the lawn and defined a purpose for the deck, too. We had plenty of room on our deck to host larger groups as well as cozier seating arrangements to enjoy morning coffee. The railings made it feel like an outdoor room with openings on three sides that led to other garden areas. It's fun to design a deck that enhances the enjoyment of your yard and adds to your family's way of life, too.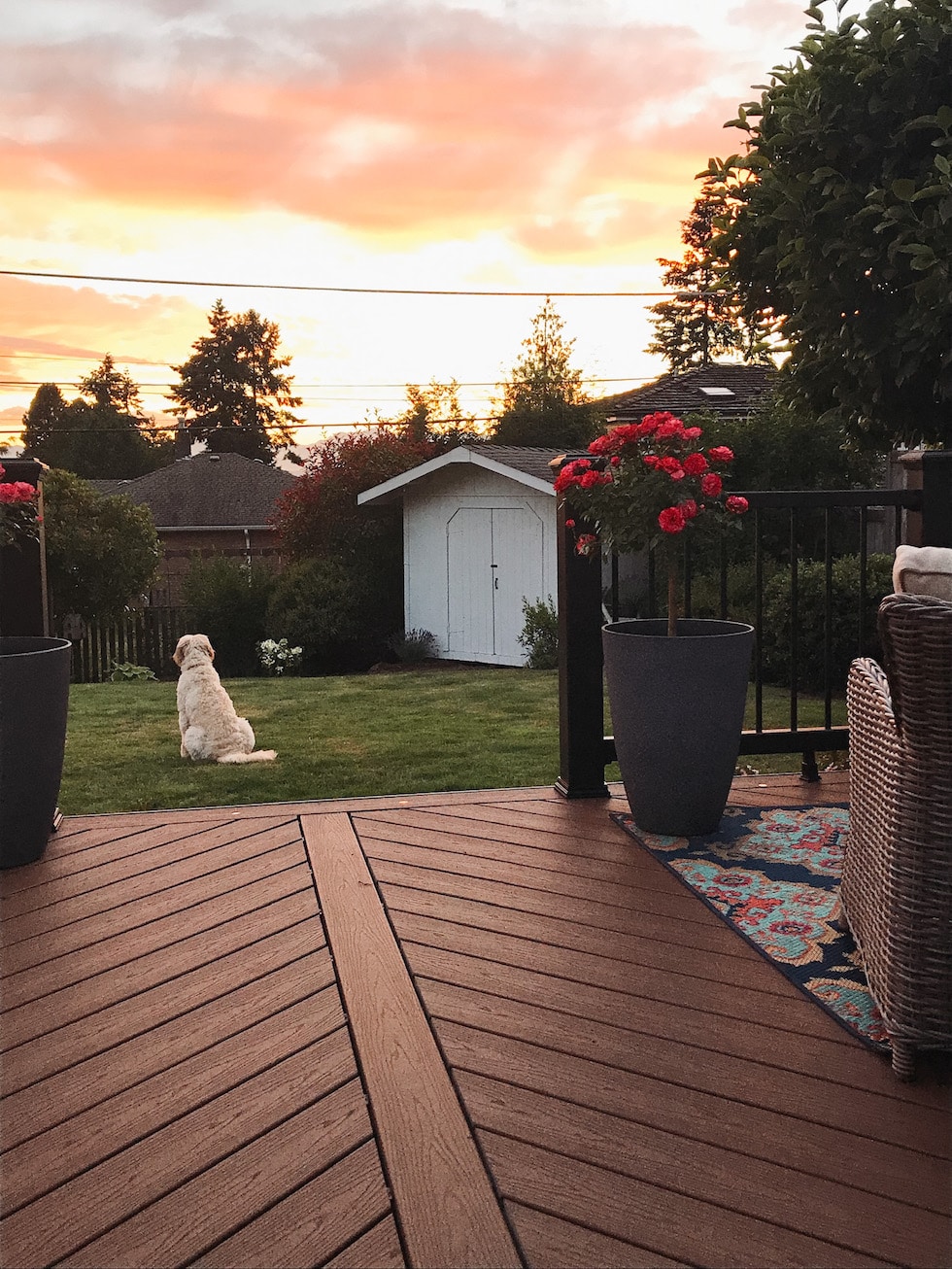 The Durability of Trex Composite Deck and Railings
The durability of Trex composite decking and railings was a significant selling point for us. After living with our deck for years, we became fans forever as it continued to exceed our expectations! We live in the NW and outdoor wood decks and railings can take a beating in the winter. The maintenance becomes more difficult and time consuming with each passing year. That is not so with the Trex composite material! It was so easy to keep clean and there was never any warping, painting, chips or splinters to repair (YAY!). I don't know about you, but I'd rather spend my summers on deck planting flowers and eating dinner with friends and family than keeping up with maintenance.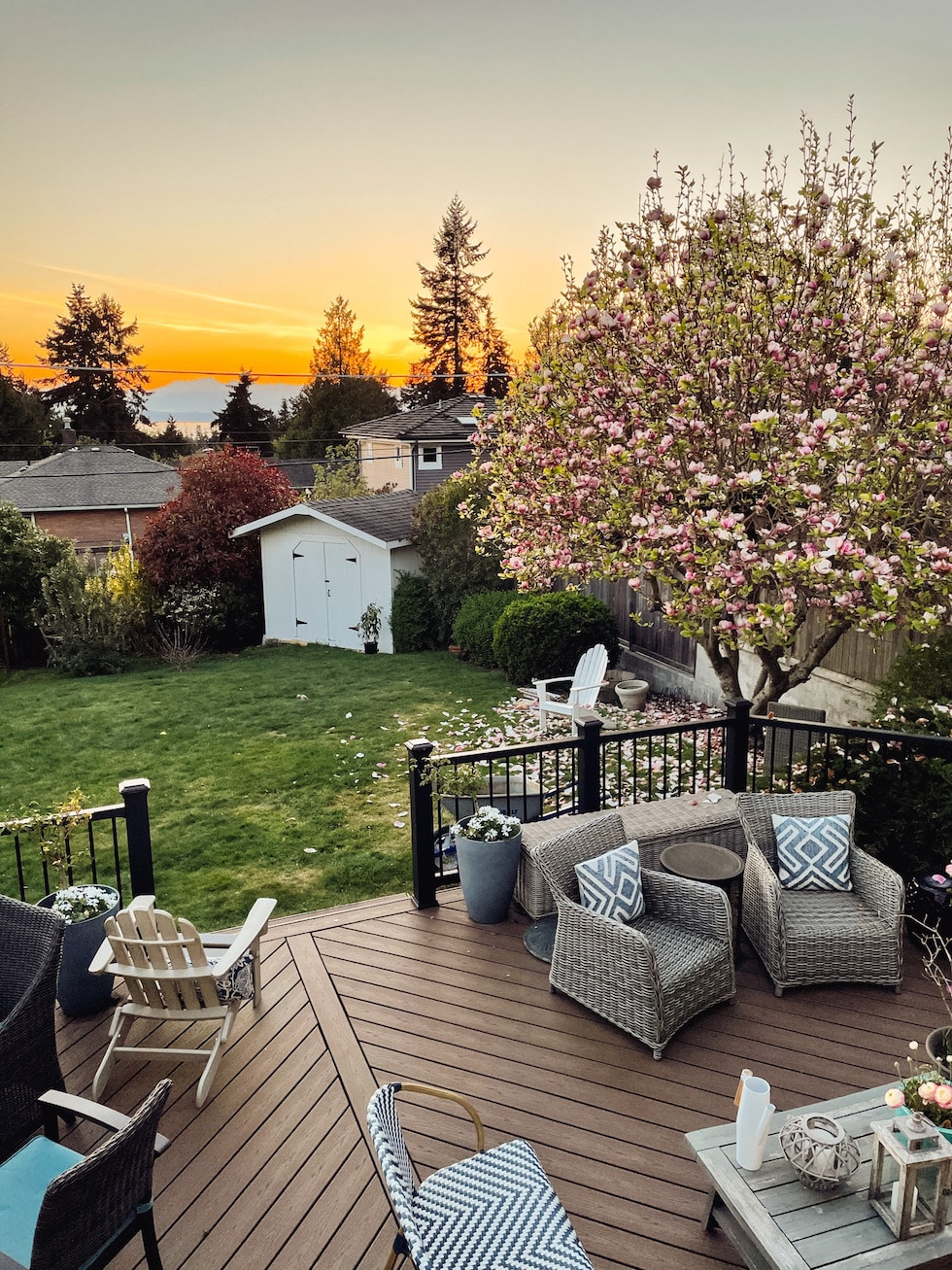 Our deck looked just as beautiful the day we sold our home as it did the day it was installed. If you're considering a Trex deck, don't hesitate! It's an ideal time to get started, so you can enjoy it the rest of the year and for years to come.
We definitely miss our deck and the many memories made there. But of course, we're looking forward to making more memories in our new home and adding a deck to the backyard is definitely in our landscaping plans. Stay tuned for some more of our kitchen and tiny cottage renovation updates and backyard plans!
You can read all about our Trex deck design, install and tips in the following posts:
Our New Trex Deck Reveal: Before & After
Designing and Shopping for our Trex Deck
Trex Deck Building Progress and Sneak Peek