With summer right around the corner, we welcome different bathroom trends. This summers key bathroom interiors focus on our wellbeing and vibrancy. We discuss cost effective and easy ways to change up your bathroom, cloakroom and en-suite decor.
We anticipate to see a huge surge in people treating their bathroom as their own personal re-treat. Heavily influenced by mood boosting colours, patterns and accessories. Summer trends for 2023 are about pops of colour and injecting a new lease of life into your home space.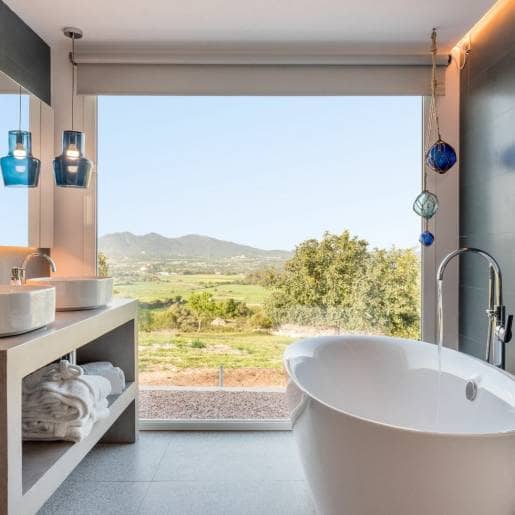 Your Homemade Bathroom Spa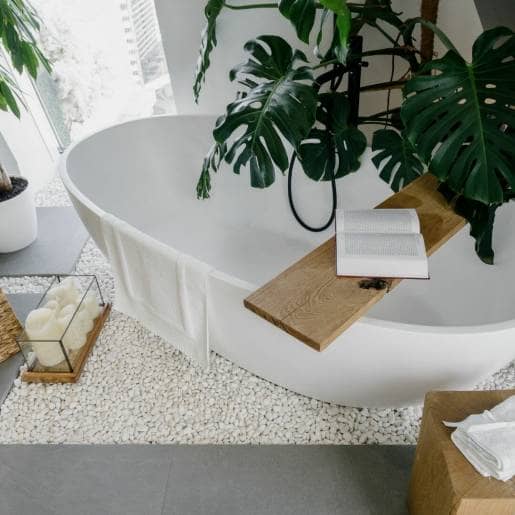 Wellness spaces are hugely popular this year with personal wellbeing high on the agenda for many, bathrooms are set to focus on being a place of relaxation this summer.
A spa-like bathroom combines an aesthetic appeal, luxurious features, and a calming ambiance to create a place of tranquillity within your home. Think freestanding baths, soft pastels and neutrals – bathroom furniture that will offer comfort and a colour palette that will soothe and uplift.
Summer 2023 bathrooms are a space where you can retreat, pamper yourself, and find solace from the stresses of daily life. For a chilled-out set up, bring accessories into your bathroom that will help the unwinding process, like scented candles, books for the bath, your favourite body care products, and soothing music.
Mood-boosting Bathroom Plants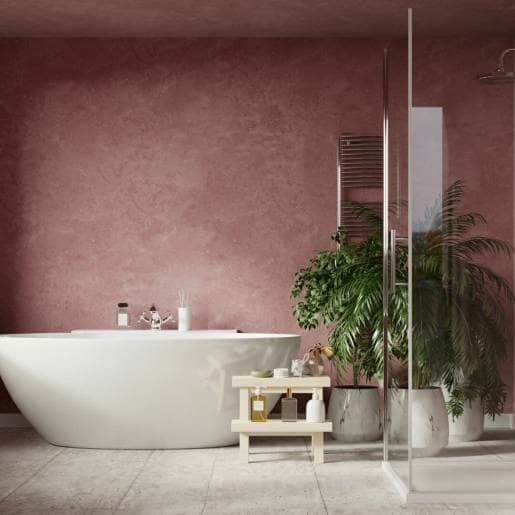 Tying in with the positive wellbeing theme, mood-boosting house plants will be a key feature, to improve the feng shui of the bathroom space. Aloe vera is a popular plant, known for its medicinal properties. Not only does Aloe vera look great, but it also has health benefits such as purifying the air and improving indoor air quality.
Spider plants are also excellent air purifiers, by removing toxins like formaldehyde and xylene, providing cleaner air for you to breathe.
For larger spaces, fill empty corners with oversized decorative pots and stools to elevate your plants and make a statement. For smaller bathrooms, opt for wall-mounted planters or shelve displays to save on space.
Stick On Bathroom Tiles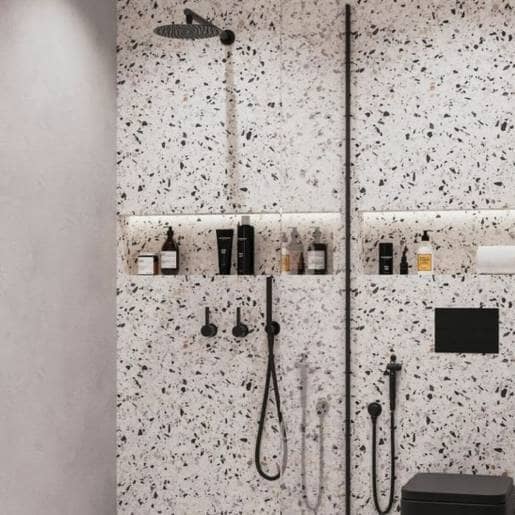 Photo credit: amzn.to
Stick on vinyl tiles are having a huge moment on TikTok, with over 27,000 hashtag views in the last seven days alone and are a great option for anyone looking to give their bathroom a temporary re-vamp for summer without the hassle.
Retro terrazzo tiles are popular right now and perfect for adding interest to a room through vibrant patterns and colours, without overwhelming the space. The white background of the tile helps to maintain that bright and open feeling that people desire in a bathroom.
Another small change to make for a contemporary take on this trend is to pair with matt black fixtures and fittings such as taps and showerheads to show contrast and create a visually striking interior hybrid that combines newer and older styles.
Bathroom Feature Walls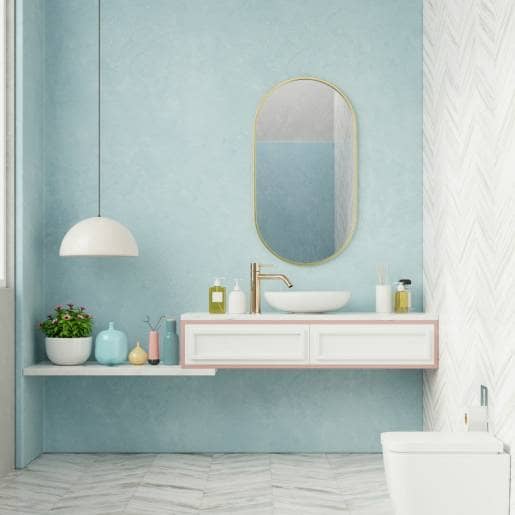 Feature walls are always a good idea if you're wanting to make a small change to a room that will have a big impact, and summer is set to be the season for experimentation as bold colours like pink, orange and green come to the forefront of bathroom interior ideas.
Whether you're wanting to create your focal point with tiles or a lick of paint, you can go for a ceiling to floor or a half and half look when adding colour to your space. Surprisingly, a ceiling to floor feature wall or corner is actually a good trick for creating the illusion of more space in smaller bathrooms, it works beautifully by blurring the harsher lines and edges of the room.
Rikki has a passion for interior design and an even bigger passion for writing about it. When she isn't writing about gorgeous bathroom interiors, you'll find her discovering all of the latest trends.