A neutral kitchen is a timeless classic that is appealing in many different home styles. However, basic colors can lack individuality. White, gray, and cream are the perfect base for adding colorful accents. Whether you wish to include a bold backsplash or go for more temporary solutions, we have you covered. This post features different ways to add a satisfying pop of color to a neutral kitchen. We'll help you choose the best option for your space.
Bold backsplash
A fresh color and an intriguing pattern can elevate a neutral kitchen style. This lively mint color and the geometric pattern adds visual interest to a light-colored kitchen. Opt for peel-and-stick tiles for an effortless kitchen update that doesn't cost much.
Moroccan rug
Don't be afraid to experiment with textures when a kitchen feels too neutral and lacks character. A detailed Moroccan rug enriches the space with its colors while adding a touch of warmth. Even though it's a bold choice, the rug would work well for a wide array of kitchen styles.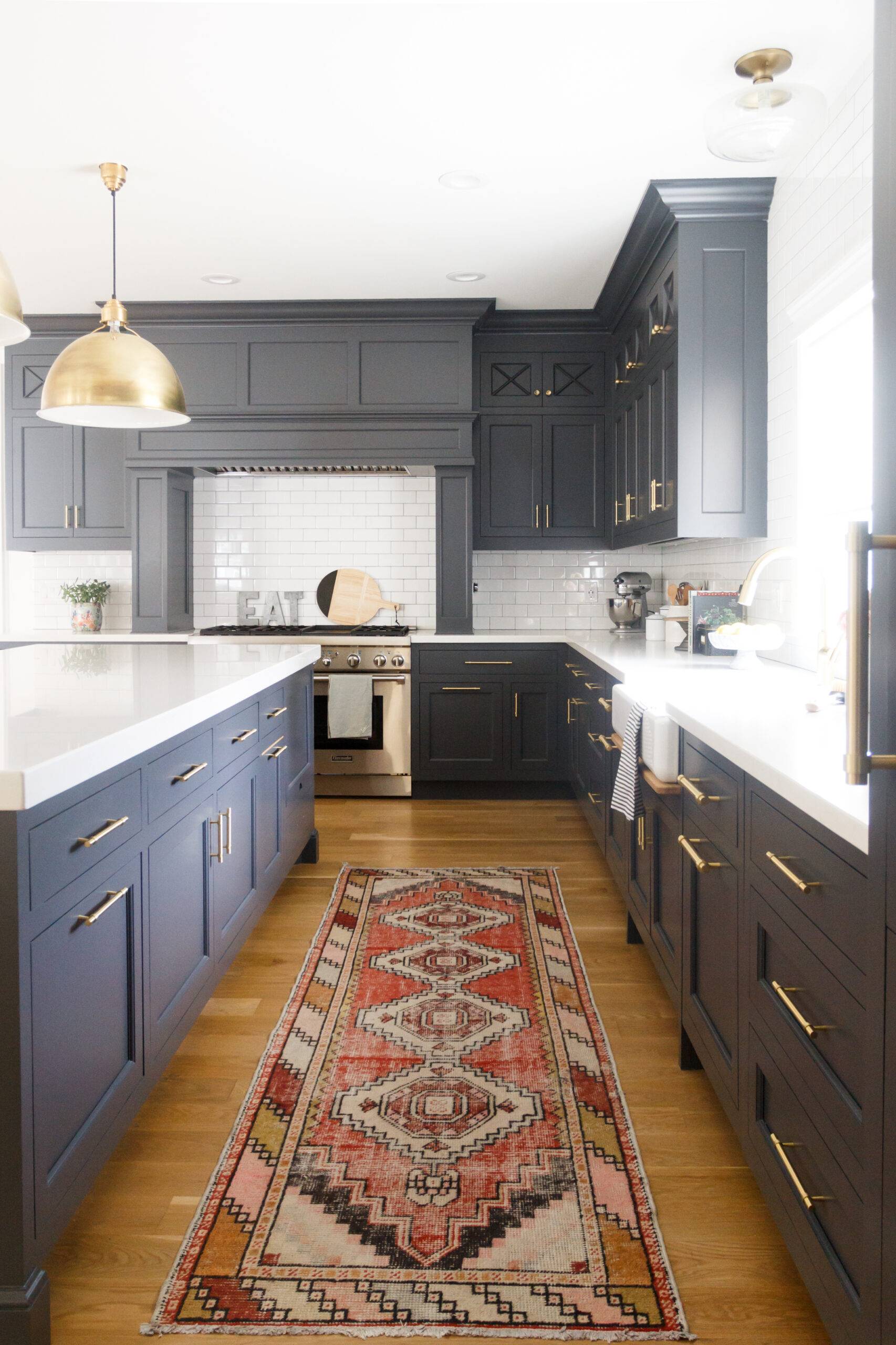 Statement appliances
Neutral colors sometimes create a monotonous visual landscape and lack much charm. Opt for baby blue appliances with a retro design to add a touch of personality to an all-white kitchen. Or go for a rose gold standing mixer that perfectly fits contemporary styles with its elegance.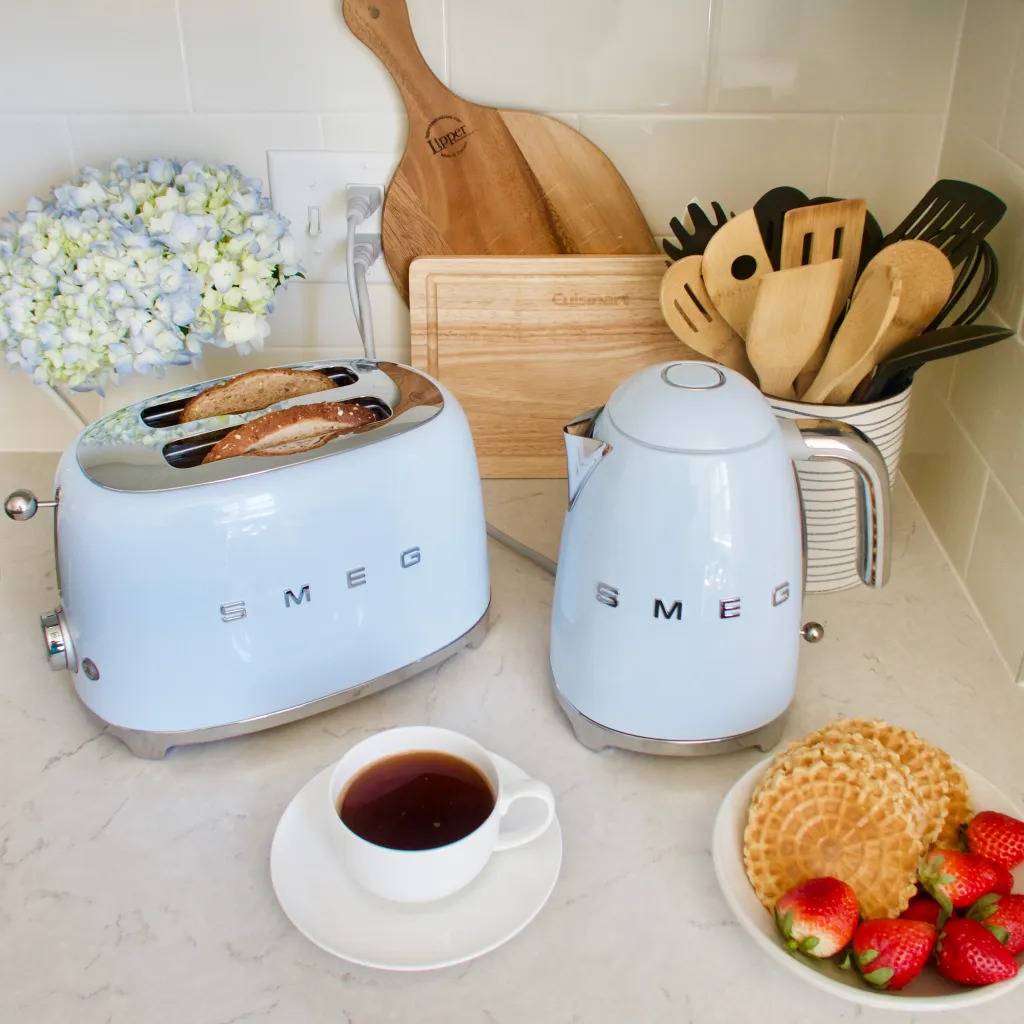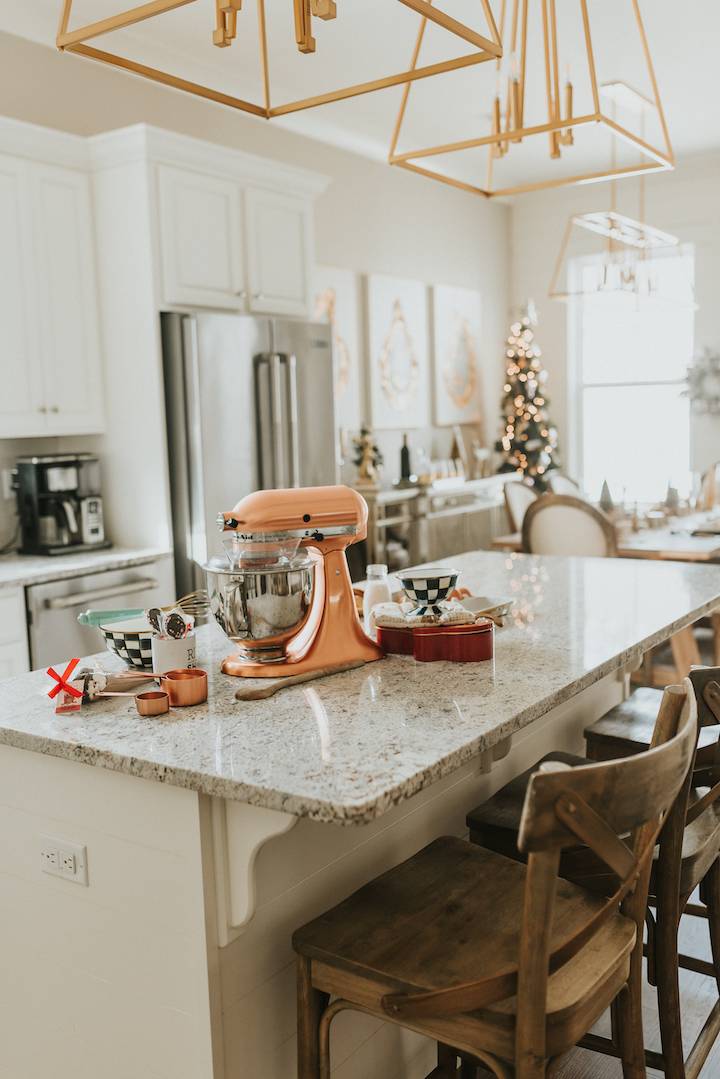 Plants
One of the easiest ways to add color to a neutral kitchen is to use gifts from Mother Nature. Fruit bowls and potted plants add an organic vibe to your kitchen while enhancing the neutral color scheme with bright accents.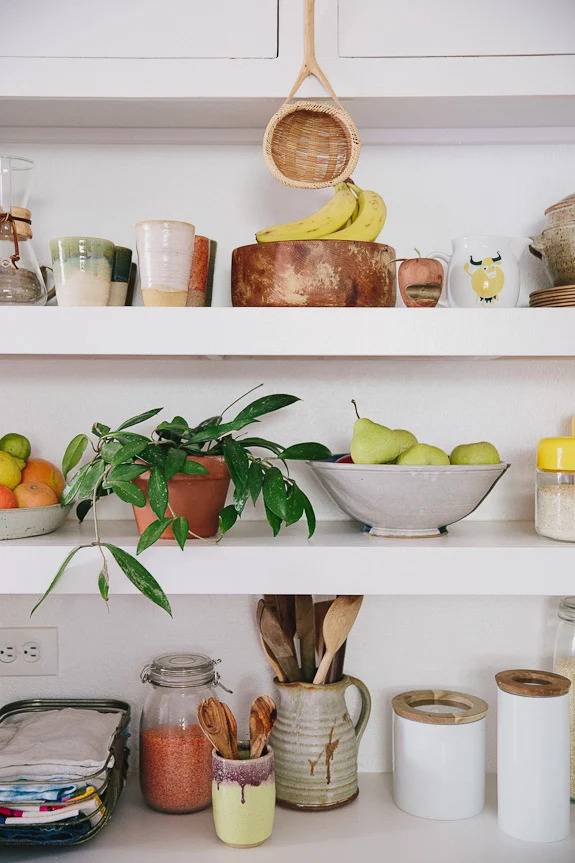 Kitchen container set
You don't need to spend a fortune to customize your kitchen. These ingredient containers are a great starting point and are available in different budget ranges. This brightly-colored set on the open shelving makes a pleasing visual statement against the beige backsplash.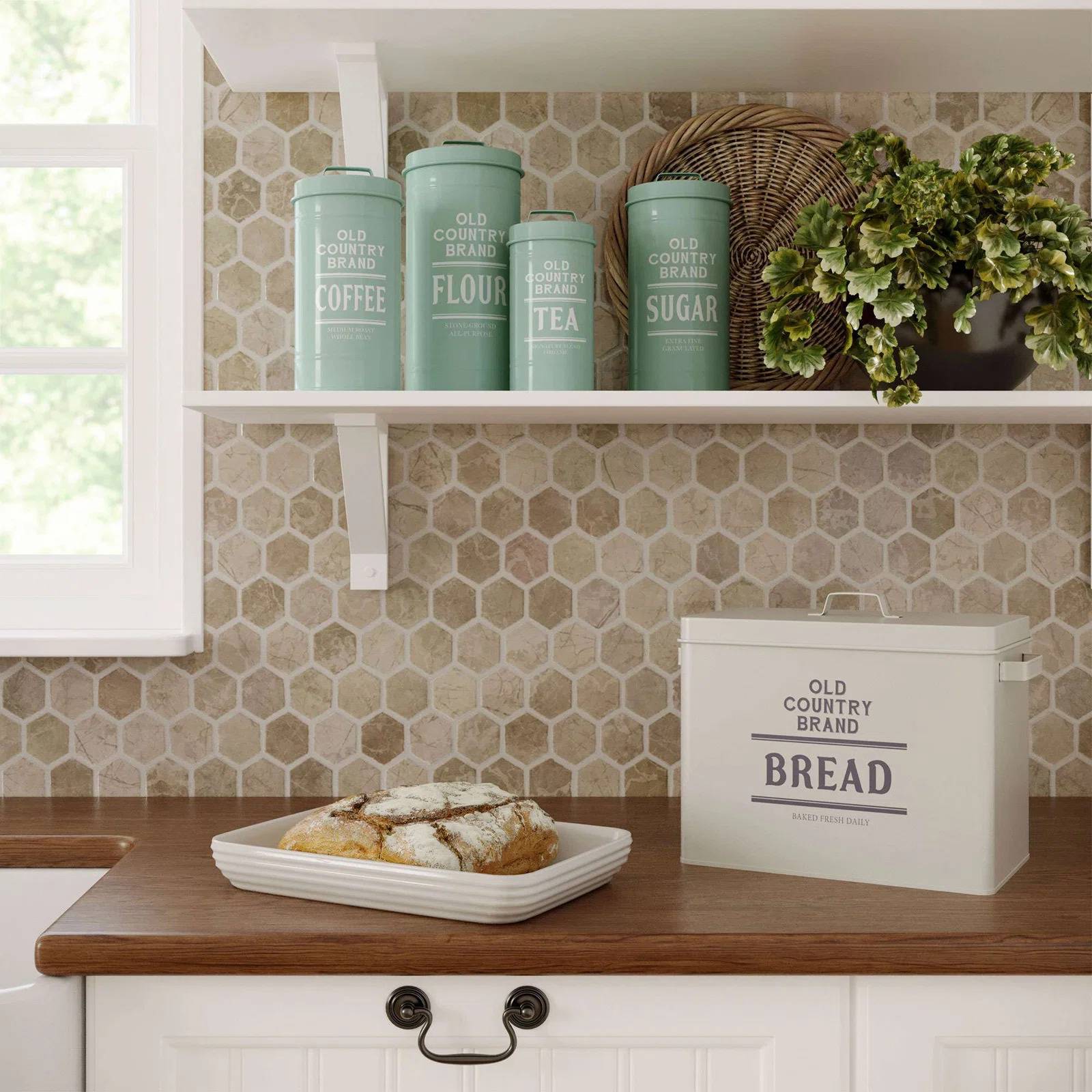 Colorful utensils
When you're looking for affordable options, you can always update your old utensils. Go for cheerful colors that elevate the mood. Pink utensils pop nicely against white countertops, and you can switch them out anytime.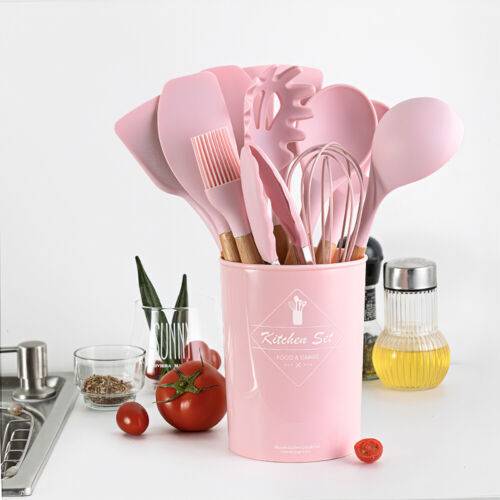 Accent wall
A kitchen with open shelving leaves plenty of space to experiment. A navy accent wall perfectly complements white cabinets and butcher block countertops. This color scheme keeps a neutral vibe while still making a remarkable statement.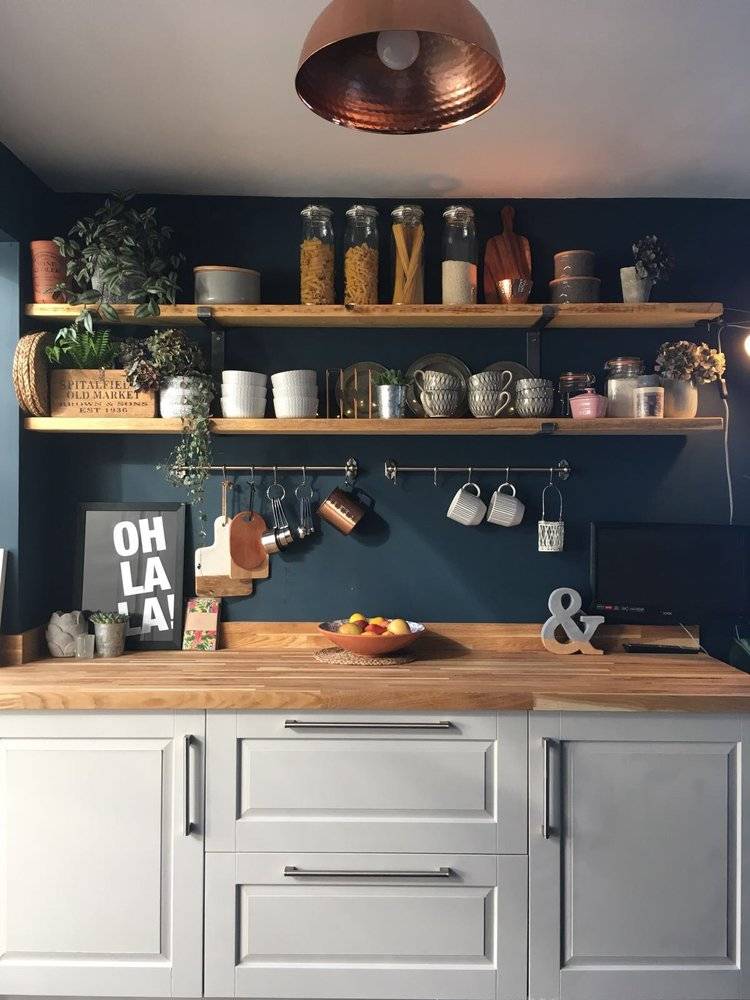 Accent bar stools
If you like bold colors but are unsure if you'll change your mind soon, go for accent bar stools. A vibrant color adds freshness to a neutral kitchen and is easy to update if you want to remodel. A nice tone is ideal for a gray and white kitchen.