This Post May Contain Affiliate Links. Please Read Our Disclosure Policy here
If you've been around here for awhile now, you know I LOVE having a kitchen coffee station. I really enjoy making my morning coffee a savored experience, so in every kitchen we've had I've always created a pretty destination where I can make coffee!
When we began designing our new kitchen, we (of course!) wanted to consider where the coffee station would be.
And for the first time ever, we put in a closed pantry style cabinet specifically to hold our coffee station!
Does that come as a surprise to you since I've always had ours out in the open? I think this closed cabinet was a good decision for our space, so let me explain why.
Obviously our kitchen/dining area is not at all finished, and we're waiting on the casing trim on the openings between rooms, the crown and base molding for the cabinets, hardware and more. But I thought you might enjoy a sneak peek of the progress! 🙂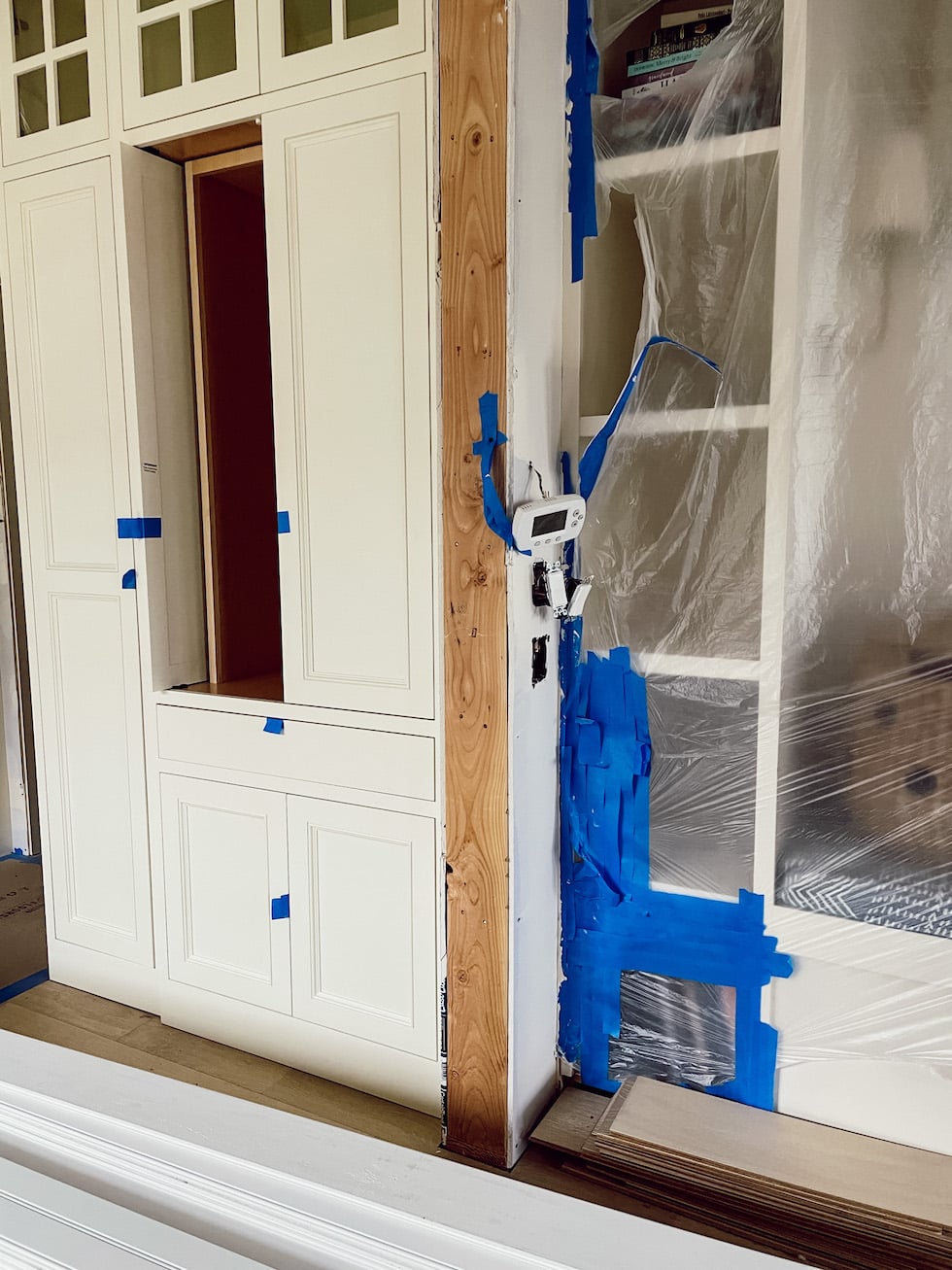 This kitchen has a unique layout from previous kitchens we've had, so we approached the function and design elements according to what would work best with the space we have here.
We decided to treat the kitchen and dining rooms as a combined area when it came to cabinetry and function. This allowed us to create various dedicated task zones and floor to ceiling storage around the available walls wherever they fit best, while keeping the space as a whole feeling visually unified.
The upper glass cabinets help it from feeling too closed in and reflect some light, too. I'll share more about the glass cabinets and other built-ins in a future post.
If you missed it, I shared our kitchen floor plan before/after in this post.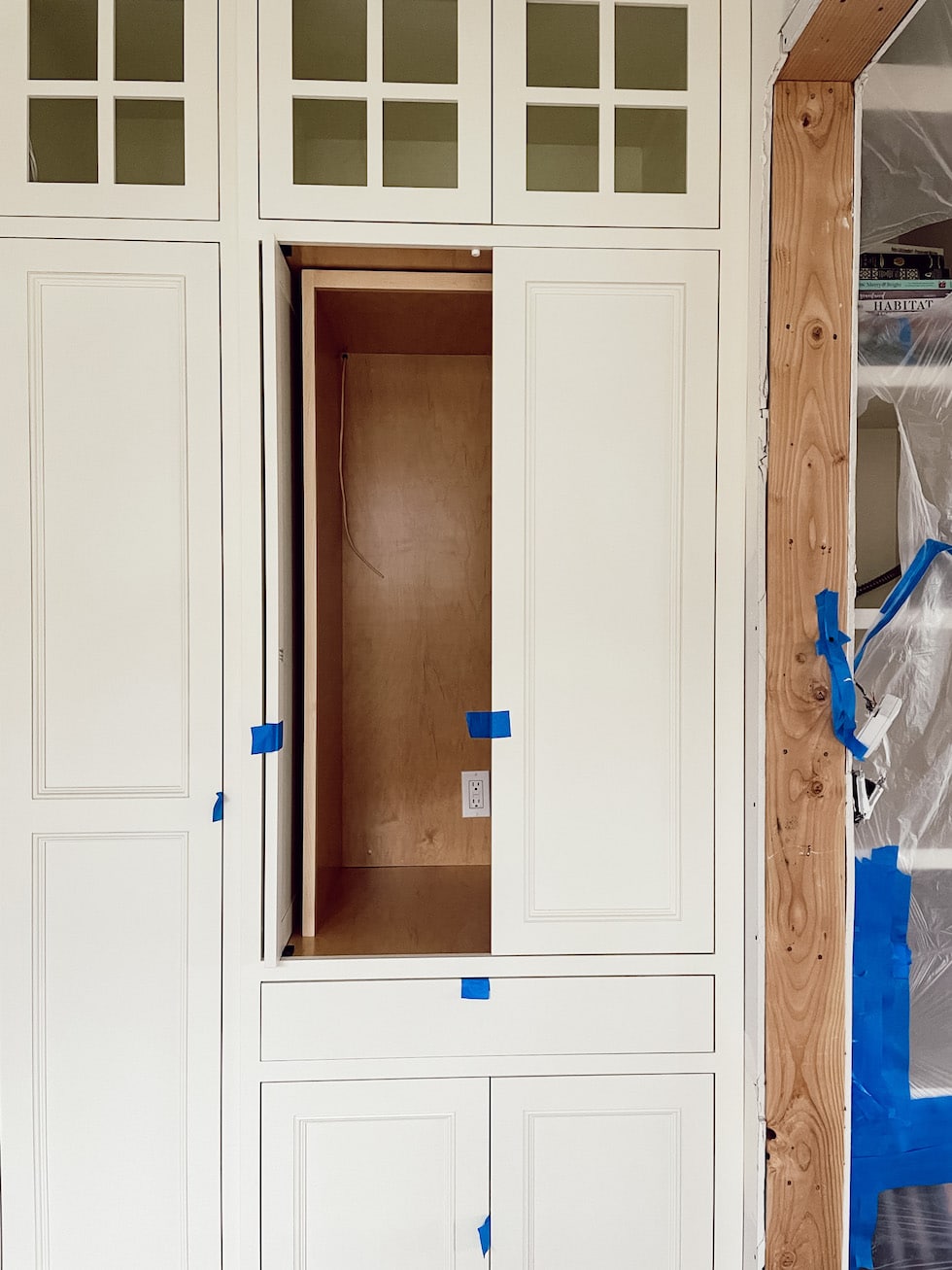 Our new coffee station cabinet is actually located in the dining room, in a space to the left of the existing built-in bookcase and bench in our living room (the coffee station will be across the room from our new dining banquette!).
This location helped move a task and storage station away from the main cooking area of the kitchen, which will help when it comes to entertaining or having family over in a smaller home like ours.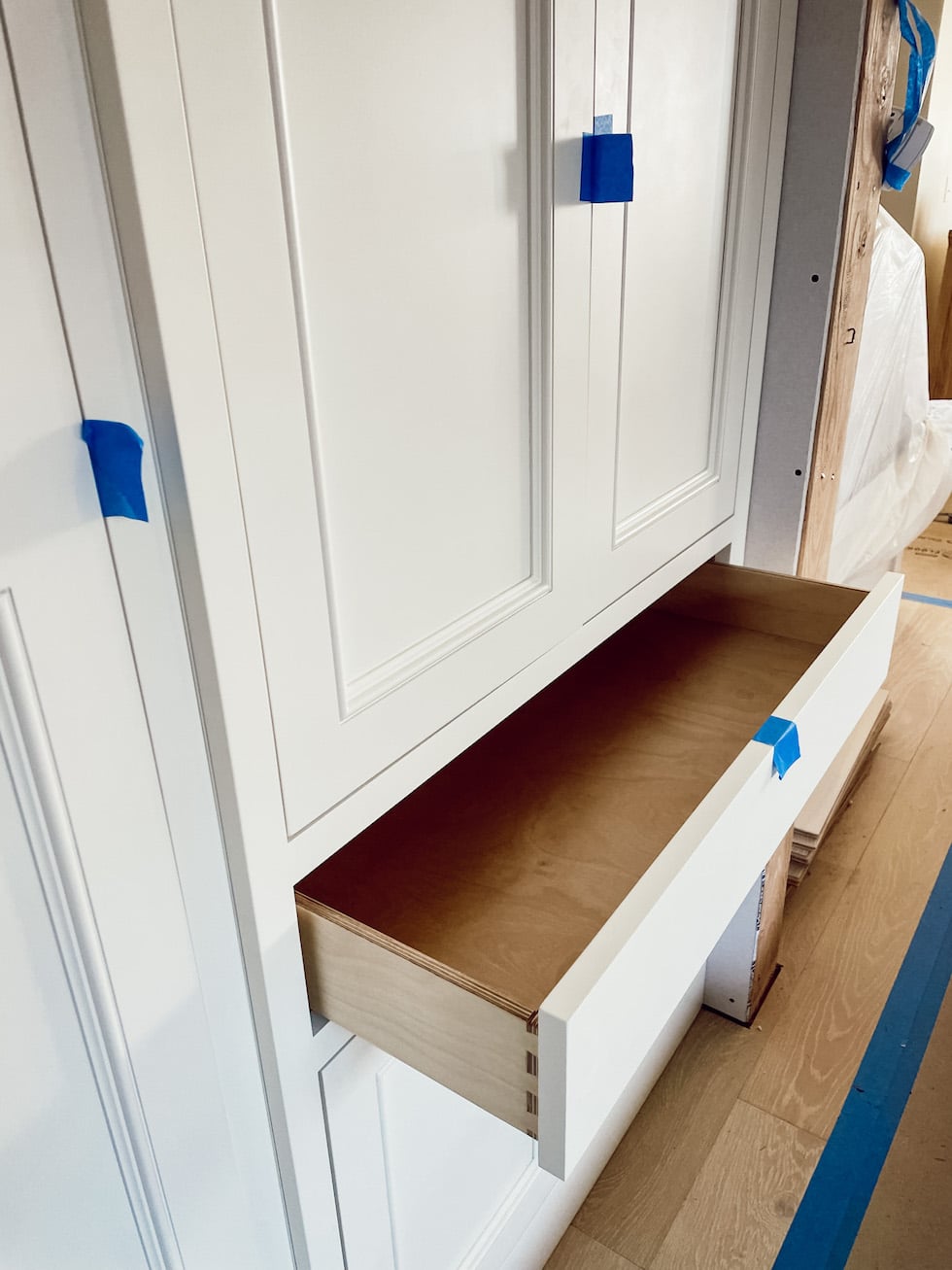 We designed part of the cabinet to hold our coffee maker and supplies. There are also pull-out pantry drawers for whatever we want to store here. This cabinet could also serve as a breakfast station with cereal or a toaster, for example. There will be a light inside so it will be easier to use at night, too. It's nice to have flexible storage that can serve whatever purpose is needed as time goes on, as well! It doesn't have to be a coffee station.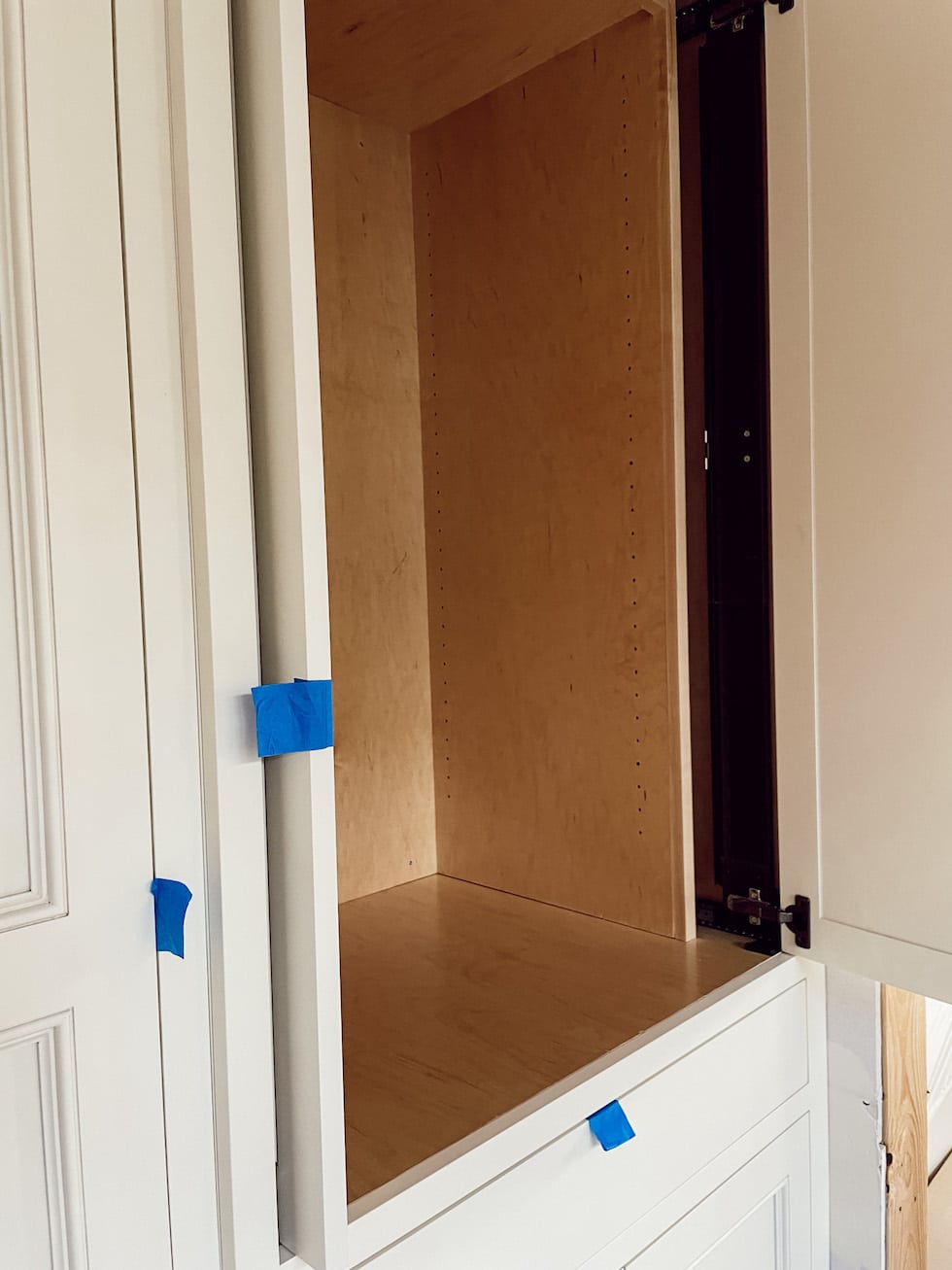 The double doors are pocket doors. Their design allows the doors to slide back into the sides of the cabinet without hindering interior space for the shelves which will be installed here.
Having the pocket doors will let us to leave the cabinet open for family or guests to serve themselves coffee!
Open pocket doors will also will help traffic flow, making it less awkward to walk past as it is a pathway/connected space between the living room and kitchen.
Closed storage will also keep the area feeling clean and streamlined when not in use. Our main floor is quite small and the three main rooms (including the living room) are all visible to each other so we wanted to keep the visual clutter down as much as possible.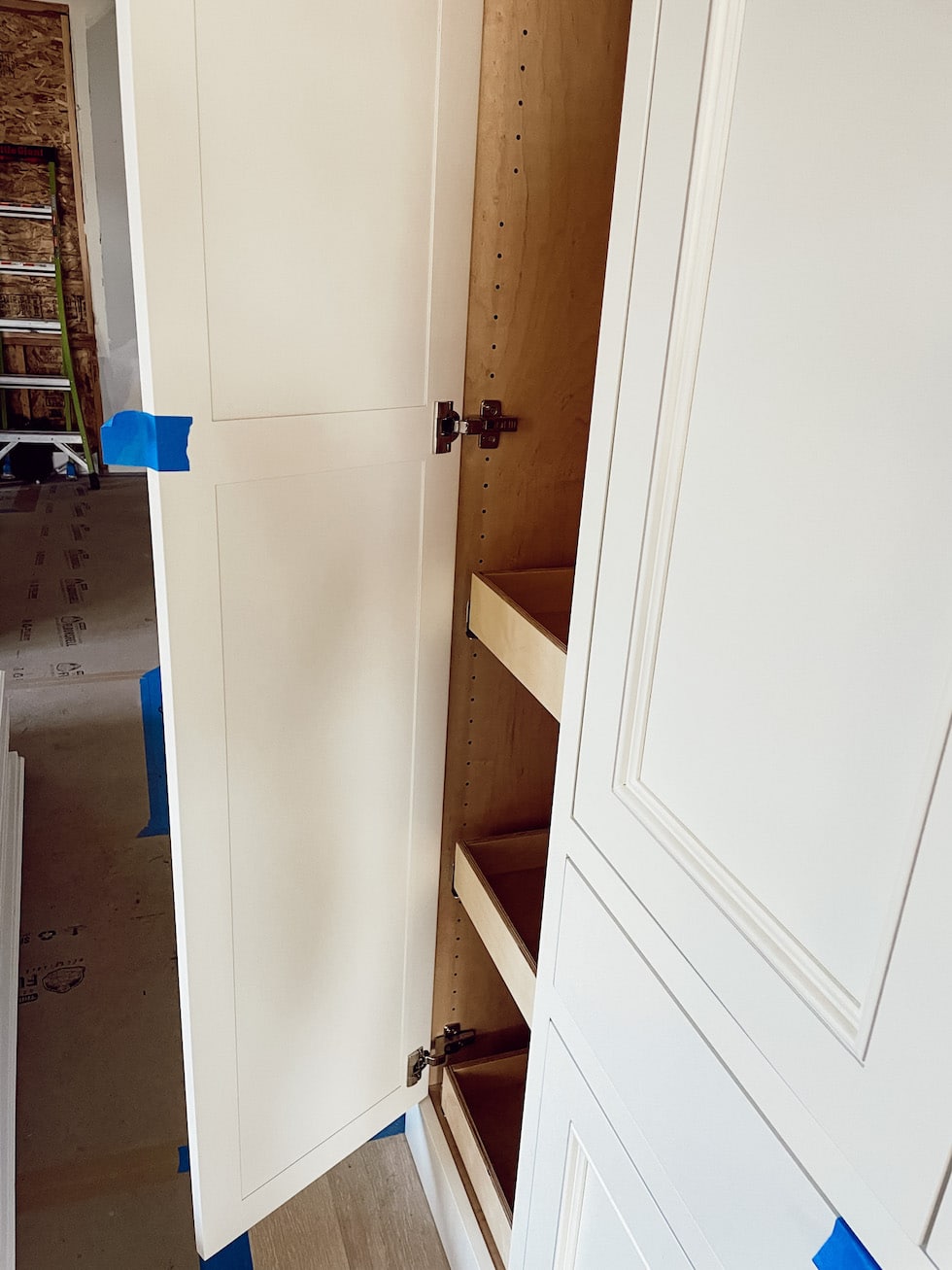 We'll set our Berkey water filter in a pull out pantry drawer on the left for easy filtered water access. It isn't a fancy faucet or built-in system, but it will work for us. I really wrestled over whether or not I should include a faucet or plumbing into this cabinet. It would have been convenient, for sure, but there are two sinks and faucets just a few steps away.
When one is doing a remodel, it can be easy to continually convince yourself you have one more "need" or something else needs to be added now "while we're doing this" (to justify the "need" to add more zeroes to the ever growing cost, hahah!). But I'm just happy to have the added storage—built-ins were enough of a splurge for our budget :).
Below are a few of the things we use for making and serving coffee that will likely be in the new coffee station, too!
I have had a mug rack like this in my kitchens before, but this time I'm thinking to keep most of our mugs on the shelf or drawers in the coffee station. Although if I can squeeze in a mug rack, I will :).
If you're wondering, even though we'll have this fancy espresso machine in the coffee station, I still intend to make my coffee in this stovetop espresso maker like I have for years. You can find those supplies below as well.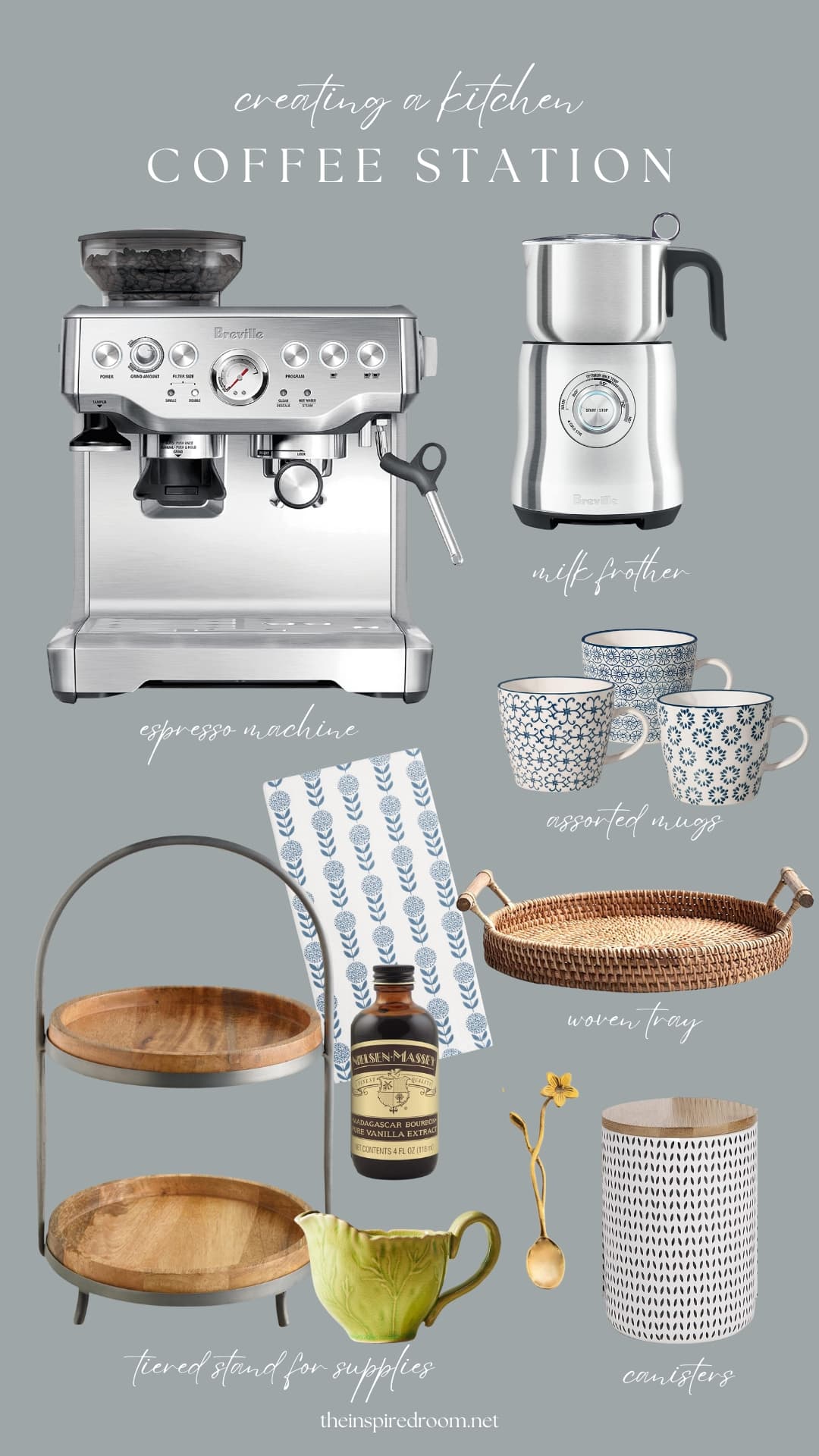 Sources:
Wood and Metal 2 Tiered Serving Stand
Ceramic Canisters with Wood Lids
Blue and White Terry Cloth Kitchen Towel
---
---
Two of our past "coffee stations":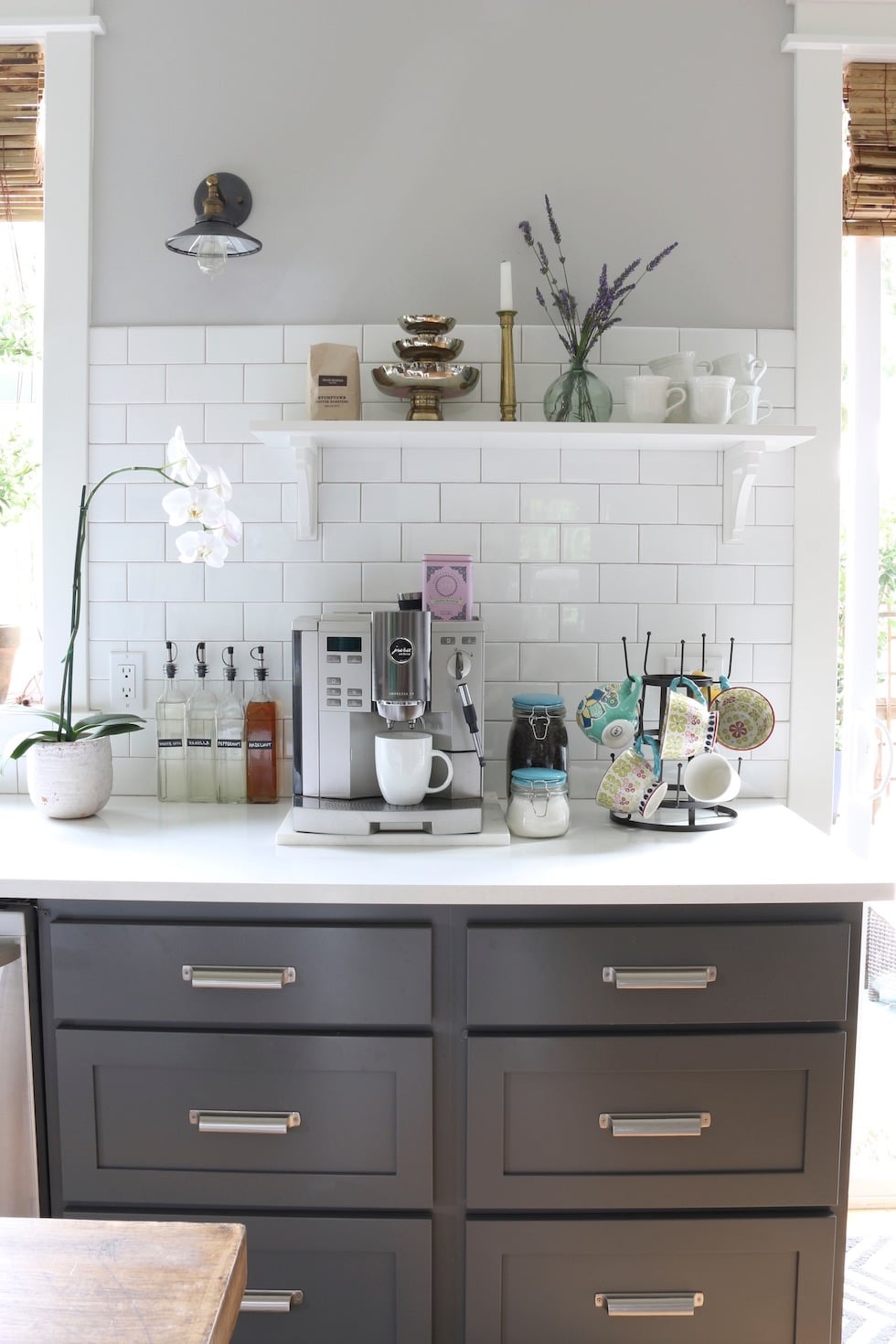 You can see some of our past coffee stations and other stylings over in this post!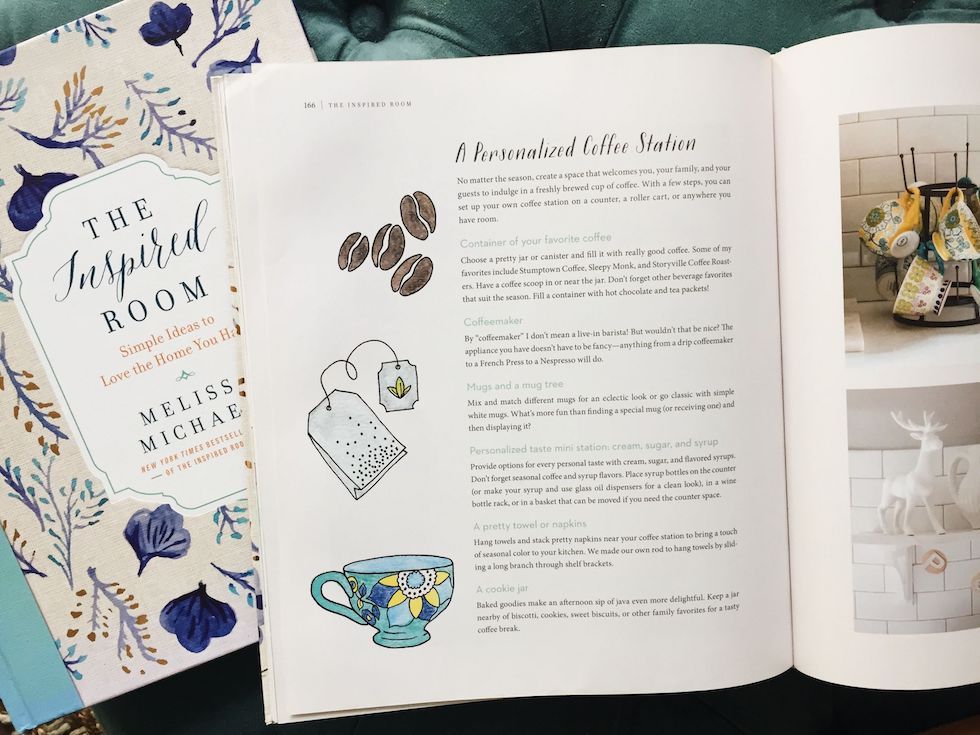 Related:
A Lovely Life: Making Pour Over Coffee with a Copper Kettle
How to Create an Inviting Coffee Shop Experience at Home (three tips, recipes and money saving ideas!)
Catch up on more posts about our renovation:
A Tiny Backyard Cottage (progress on the addition for my parents!)
The Beauty of Soapstone Counters (+ why we chose them for our kitchen)
Kitchen Renovation Update: Floors, Cabinets, Sink, Hardware and More
Kitchen and Dining Room Renovation Update! Projects Have Begun!
Our New Kitchen Design Mood Board (and five questions that helped me make decisions!)
Adding Character in a Kitchen Remodel: The Tale of Our New Range and Faucet
My New Kitchen Floor Plan + Parents' Addition and Exterior Elevation