This Post May Contain Affiliate Links. Please Read Our Disclosure Policy here
Today I wanted to answer a great remodeling question a reader asked me last week!
* Reader Question: What is your favorite design book for getting ideas for a remodel?
I carefully study a variety of design books to find ideas for our remodel. Today I'll show you a few of my favorites and how I used them to make decisions for my home!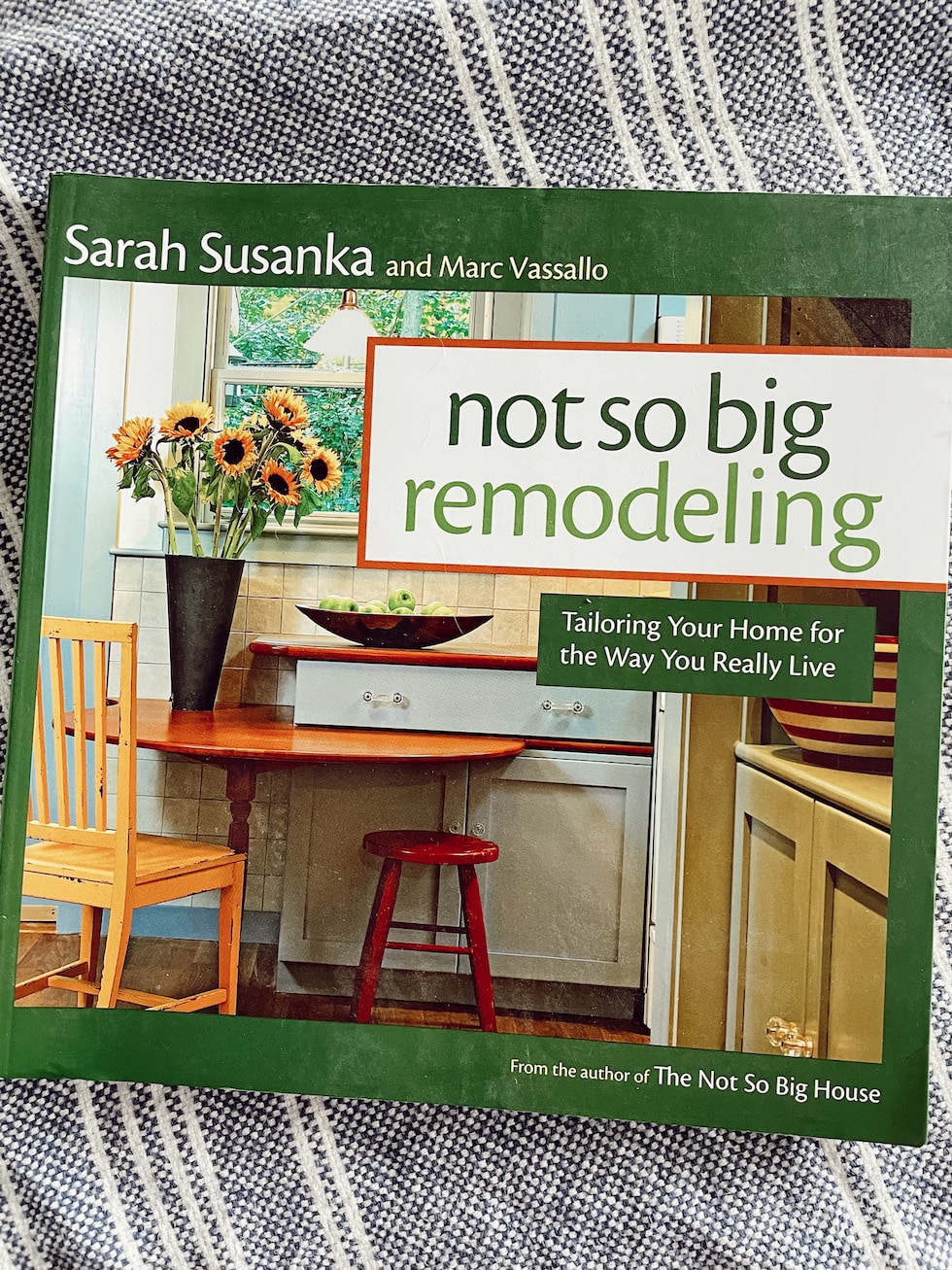 On this first one I'll give you a disclaimer, I don't look at it for design photos as much as I like to read the tips. I have several of her books (she's an architect) and they are helpful for thinking through what she calls the not-so-big house concept. She covers ways to make a home more livable and inviting as well as adding character without necessarily making it larger. This one is specifically about remodeling.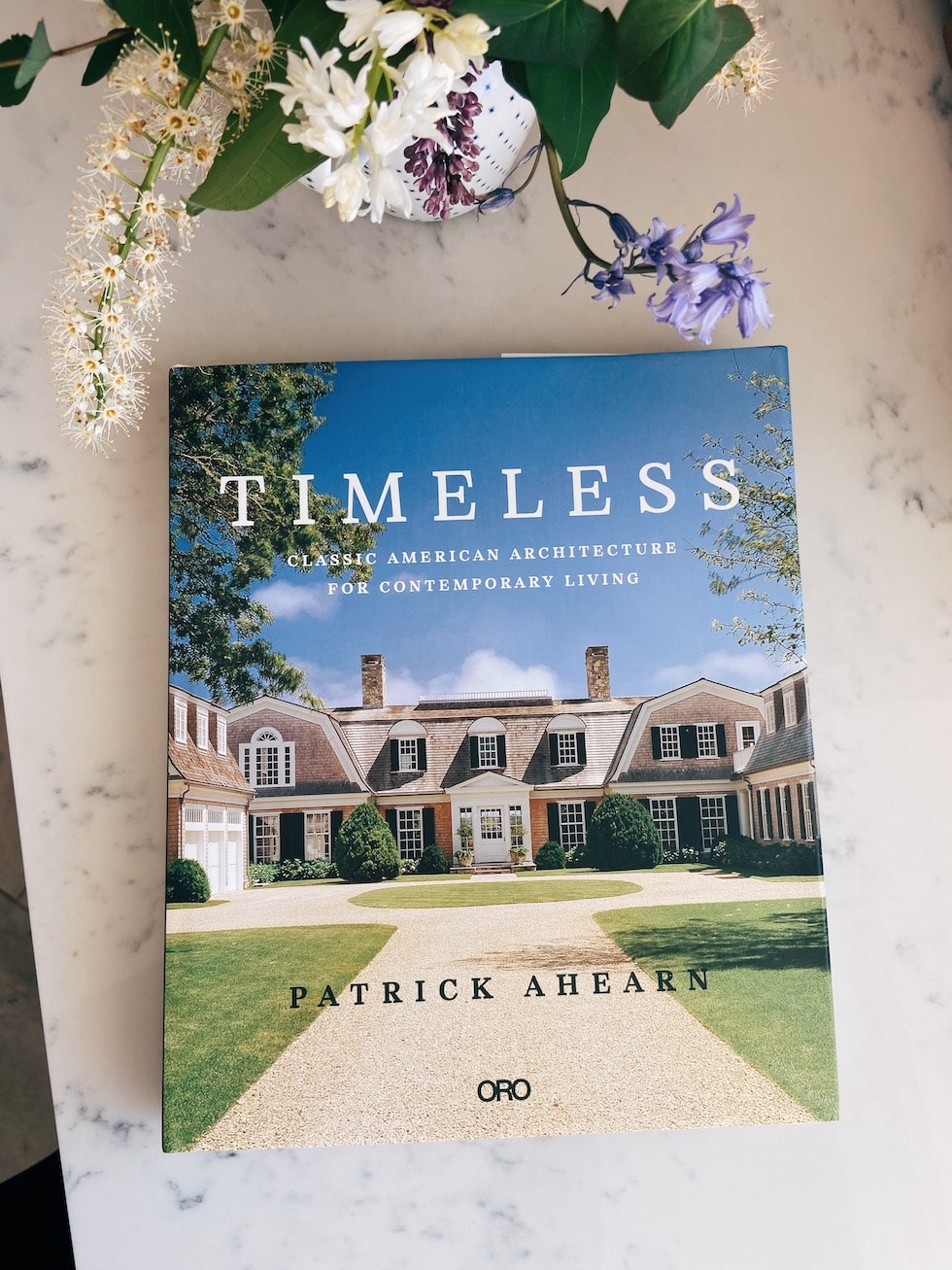 ---
2. Timeless
This book is a long time favorite. It was well worth the investment for me as I often pour over the photos to pick out details that I love as well as read the text. It often gives me more confidence in choosing what I like, or will spark a new idea or confirm an idea. The homes in this book are so beautiful, they have really amazing architecture! They are also huge compared to my small home haha. Even so, I still feel so inspired by the design elements that I enjoy looking at them for classic ideas that I could incorporate them into my own home.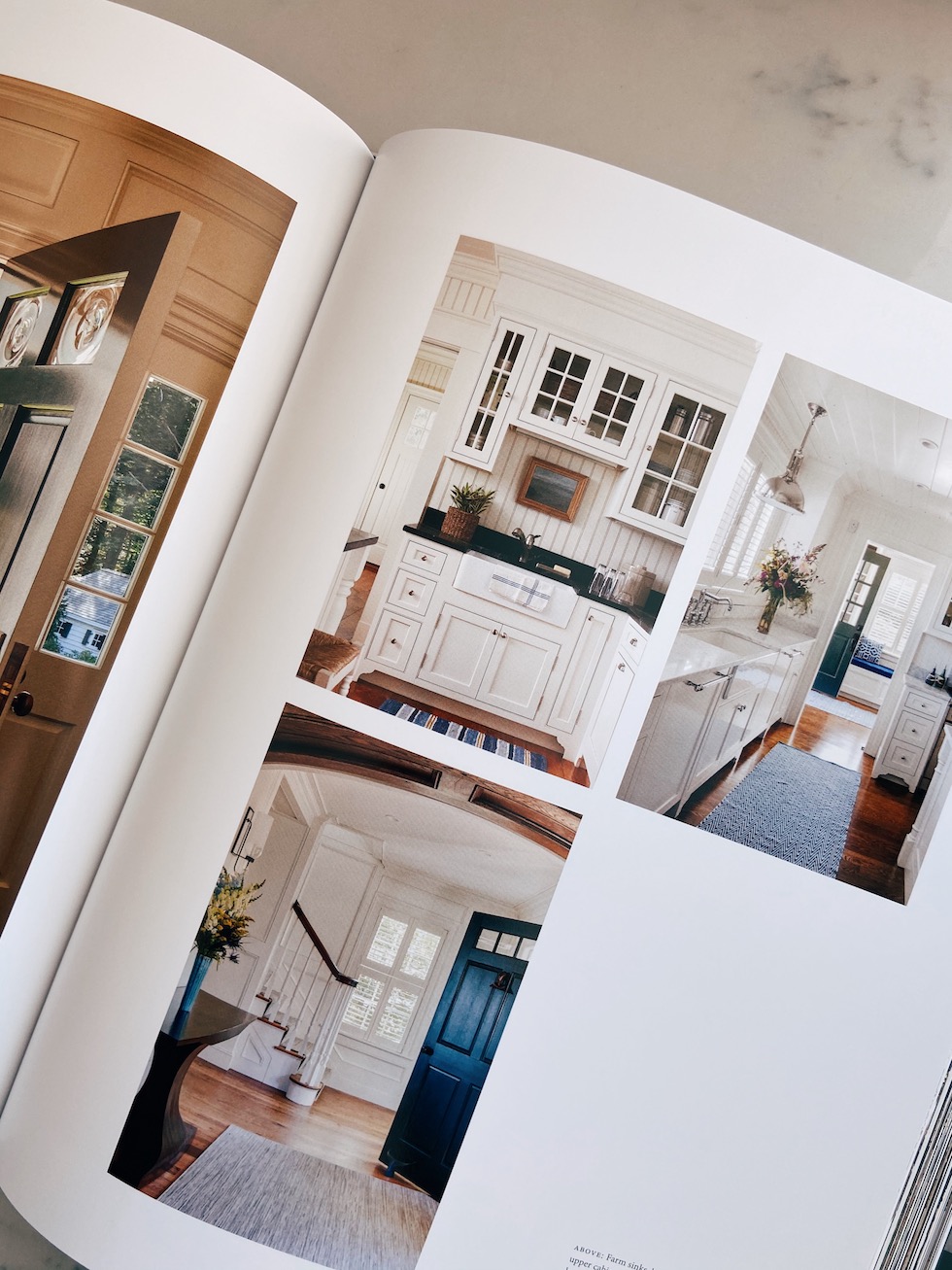 The author is Patrick Ahearn, I really respect his sensibilities and expertise as an architect.
Another thing I love about studying books is that it is an education! They can help you become discerning so you incorporate good design sensibilities and concepts into your own work or projects at home.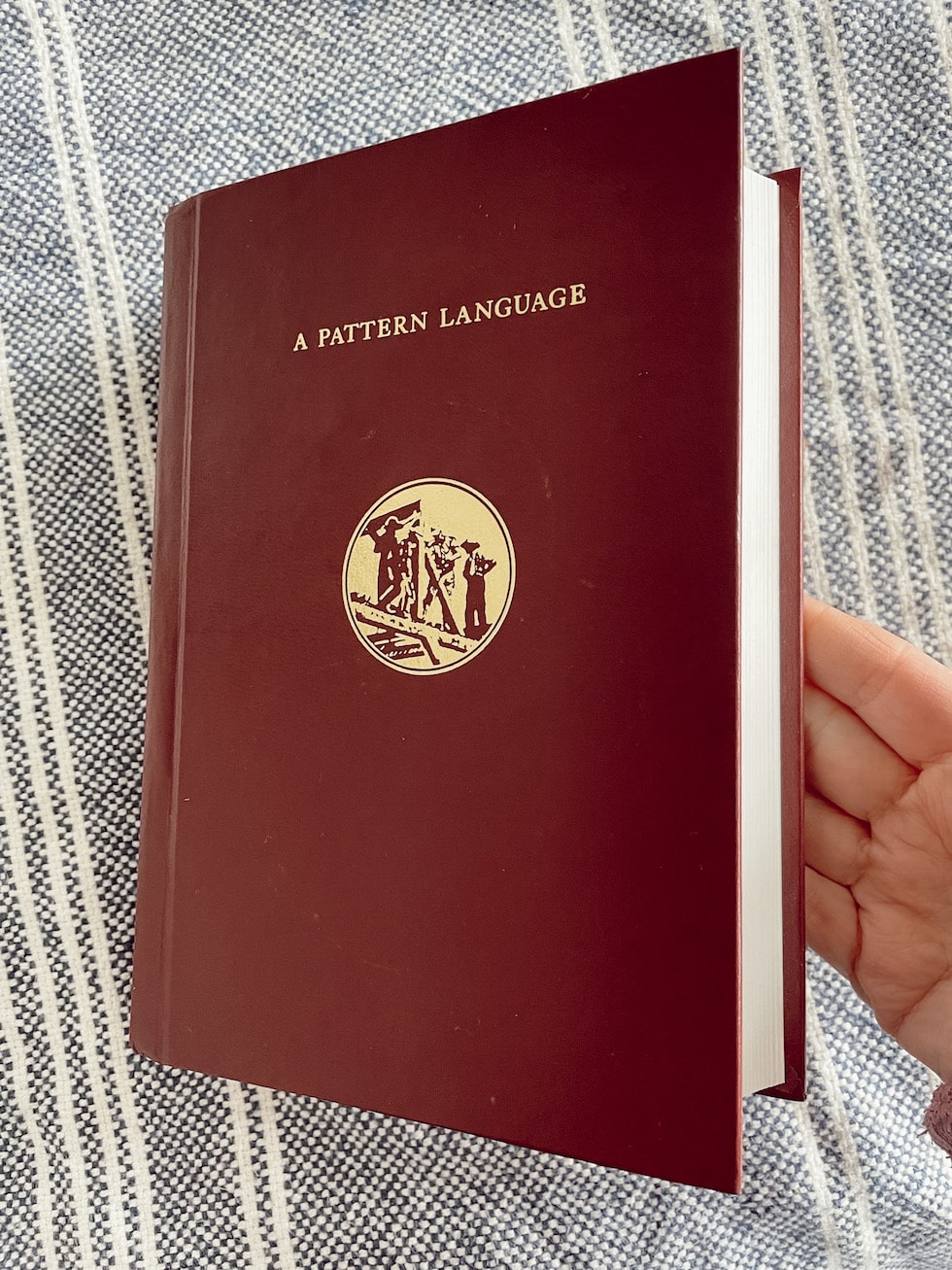 Speaking of books as an education, this book is totally different from most design books as it has no photos! It has some drawings and sketches and a lot of words. It's a classic book, it's been around for a long time! I find it so interesting to read, although in full disclosure I really have to concentrate to understand some of it. 🙂 But that's a good thing as it stretches my mind!
If you like to consider why certain architectural choices or spaces in a home work, or why some feel right and some don't, this one might spark your interest! The concepts he shares give you a lot to think about. Reading his ideas help make sense for why I'm drawn to certain homes and spaces and why others just don't speak to me in the same way.
It also talks about communities and neighborhoods but I particularly enjoy the parts on homes. If you are like to study, or are remodeling, or building a new home, I recommend this one! For some reason it's expensive on Amazon but maybe you can find it at a library or used!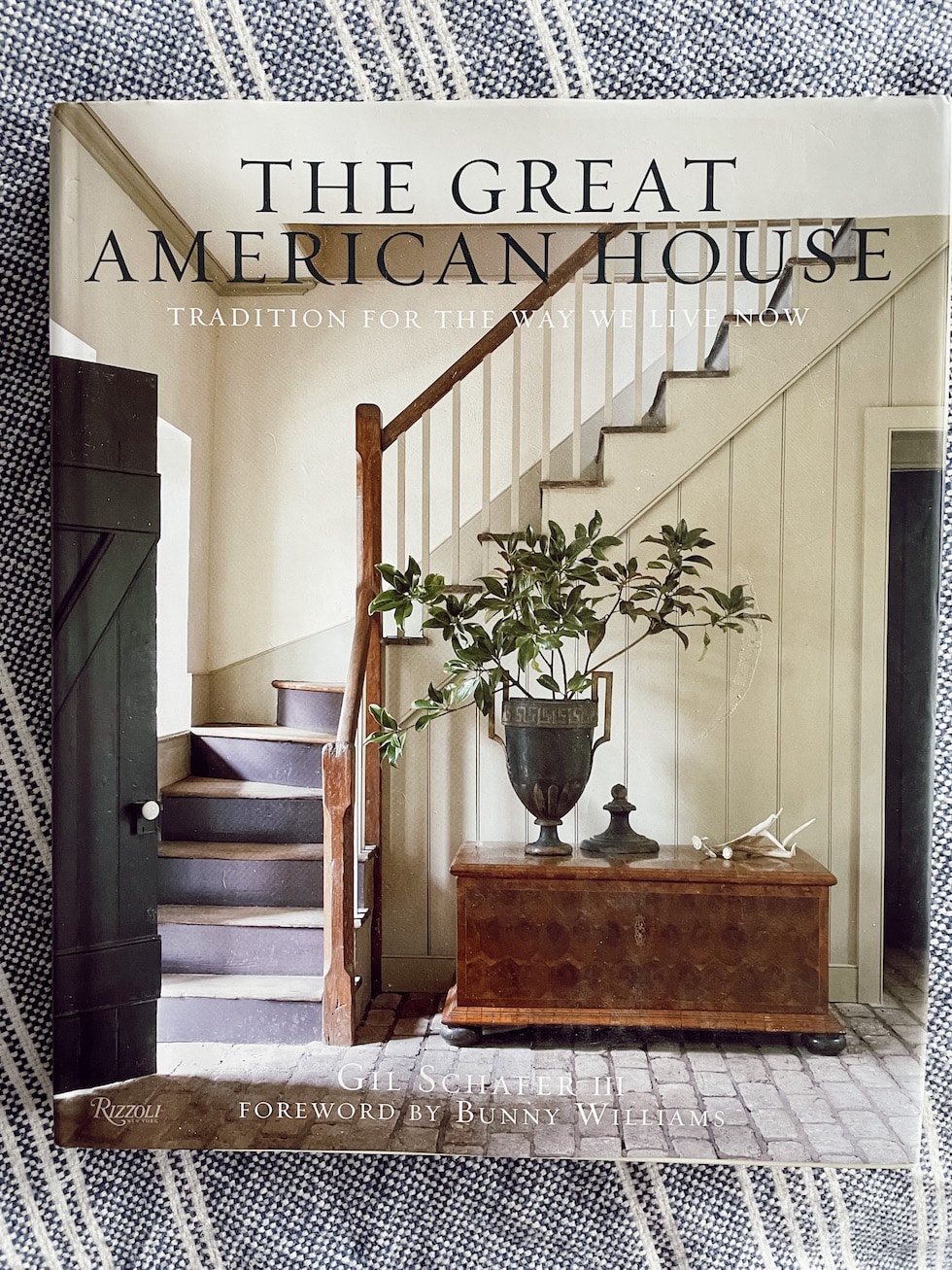 This is a neat one for your coffee table! I think I might get more inspired looking at architecture books than decorating books when I'm remodeling. I just love looking at all the details in classic homes, from woodwork and ceilings to plumbing and floors.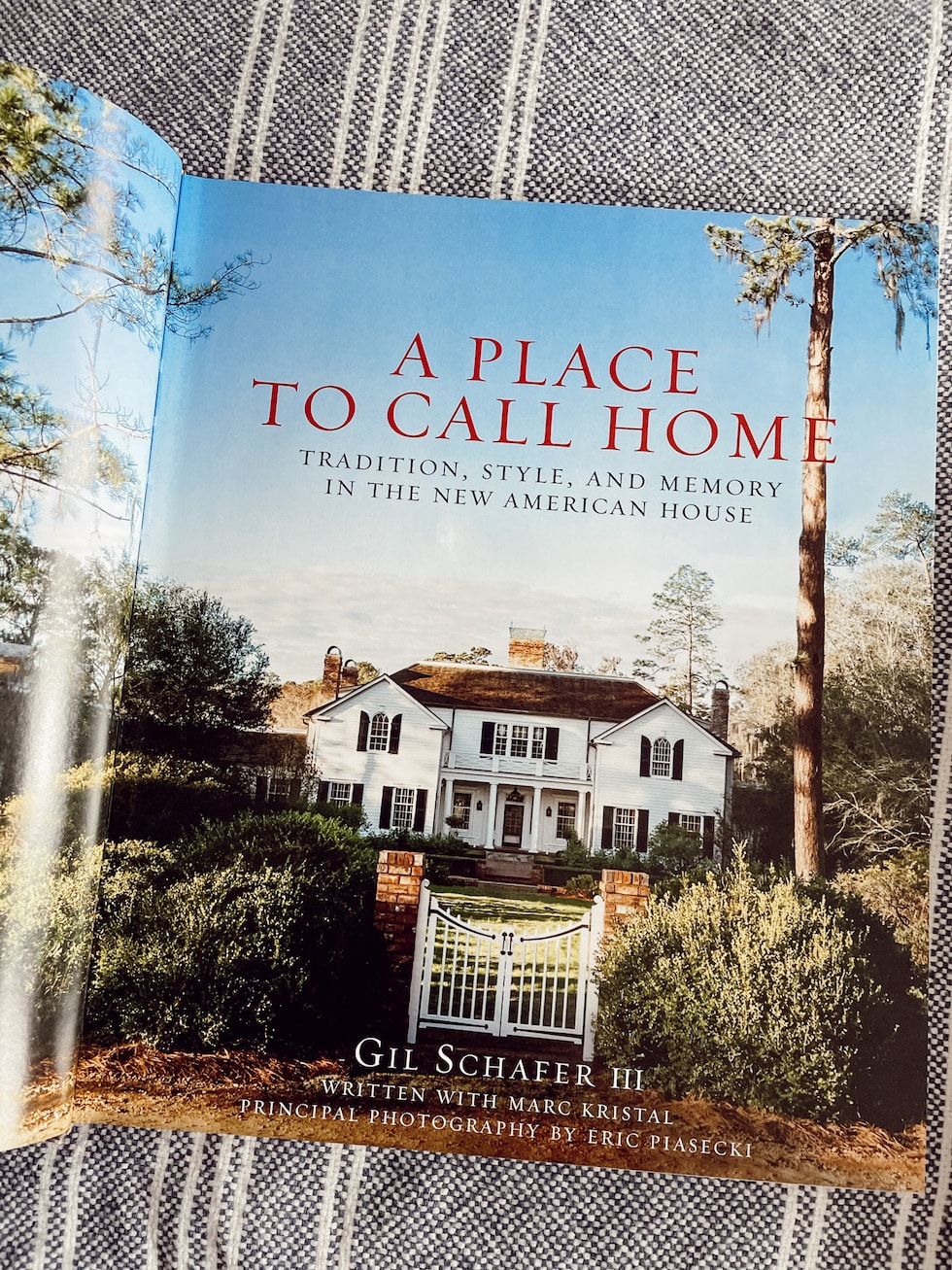 Of course, I can't leave out this one. It is one of my all time faves. Gil Schafer is the architect and author of the previous book and this one. All of the homes/rooms featured aren't my style, but I drool over so many of them that it's always a joy to look through.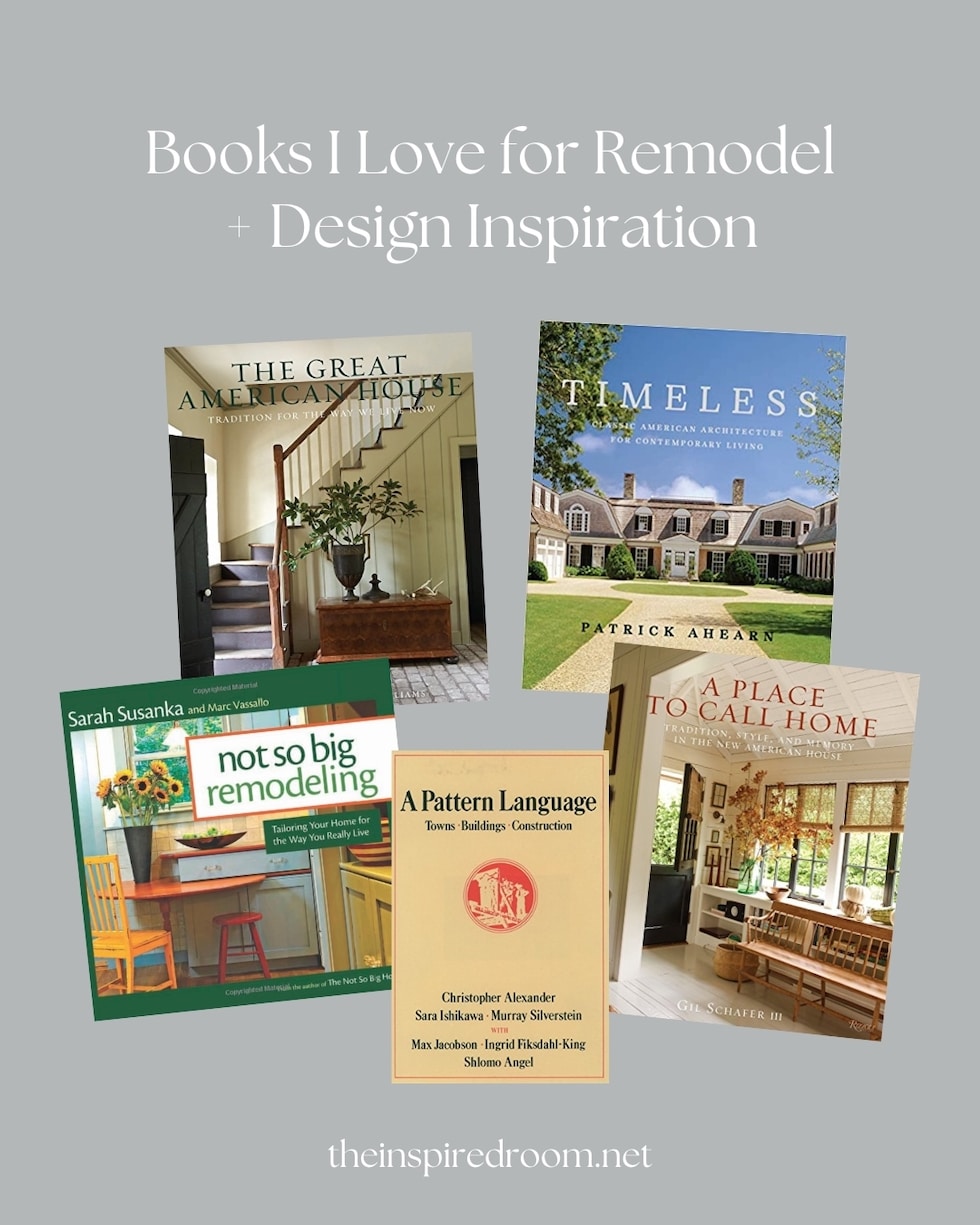 Do you like studying design books for inspiration? Hope you enjoyed a peek at a few of my favorites!