Are you worried that supply chain issues will make beginning an IKEA kitchen project pointless? Not anymore!
Nearly every industry was hit hard with supply chain issues during the COVID-19 pandemic—and IKEA was no exception. It was challenging to design for an IKEA kitchen, laundry room, closet, office, or mudroom – when it could have taken up to eight months to get all the supplies you'd need to complete it.
During the pandemic, backorders could take between 6 and 8 months to come back in stock. Now, even the most elusive IKEA products are available within eight weeks—and most of the supplies needed to complete an IKEA kitchen design are already on hand.
We spoke with three recent IKD customers to determine if backorders had been an issue for them during their kitchen remodel. In most cases, they were able to have everything they needed—down to the last cabinet knob—delivered within a week.
Learn more about their experiences below.
Personalized IKEA Kitchen Designs
Created by Certified Designers

IKEA Closet Design in San Francisco
Elizabeth had been nervous to redo her kitchen during COVID, when IKEA backorders seemed to be the rule. However, a friend told her that in January they were able to get everything they needed for their remodel at their local IKEA store. Elizabeth decided the time was right.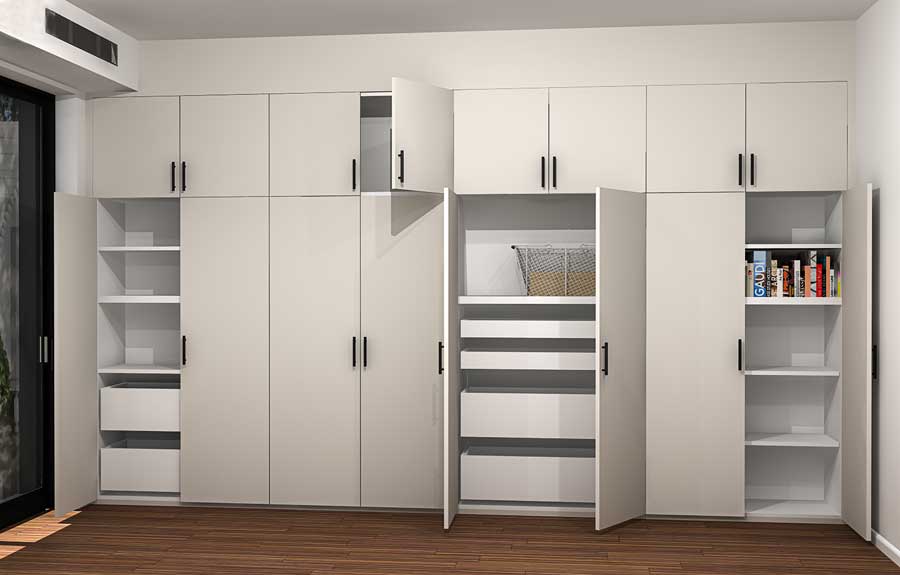 Elizabeth began with an IKD design that used SEKTION, MAXIMERA, and UTRUSTA products and admitted to having a minor panic attack when she went on IKEA's website to check availability.
"I had hired an installer and already sent him the design, promising to have all the supplies ready so he could get in and get out in one day. In fact, I already had him scheduled to come the following week. When I went online to check the stock at the IKEA in Emeryville, they had, like, none of the things I needed." –Elizabeth, IKD customer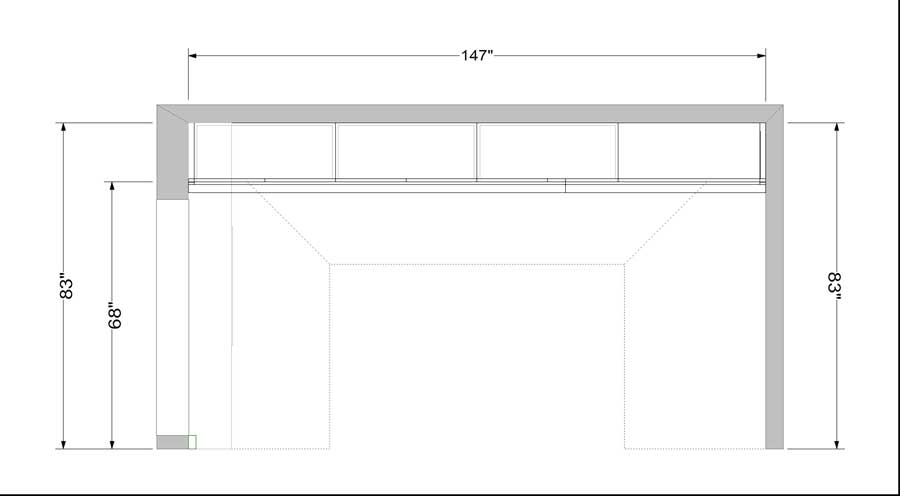 Her worries were put to rest with the click of a button.
"When I looked at shipping options, I was so relieved. I could have had them dropped off on my doorstep in a week, but I went ahead and shelled out the $79 to have a scheduled delivery where they would unload it into my guest room. I was able to get a time slot in just 4 days! I didn't need to worry, after all." –Elizabeth, IKD customer
IKEA Kitchen Design in Los Angeles
Elena had to get a little creative when working around the materials shortage near her home in Los Angeles. Twenty-four of the more than one hundred items in her kitchen design order were unavailable in 2020.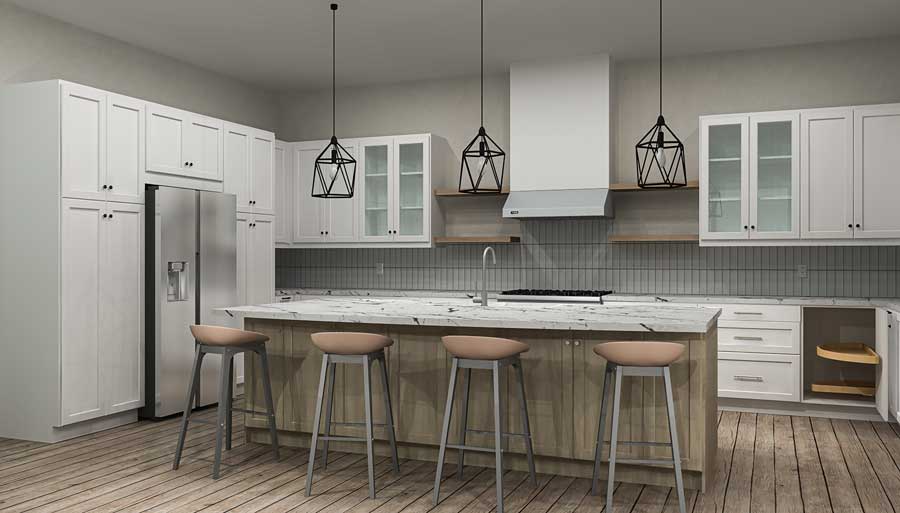 However, she was quick to mention this was a vast improvement over availability during the pandemic.
"I bought the design in 2020 and was so excited to get a new kitchen, but we had to pause the project. IKEA didn't have enough stock, and with the daily changes to regulations, even they weren't sure how long the backorders might take." –Elena, IKD customer
Her contractor had to do a bit of problem-solving to overcome the lingering issues, but there was now enough supply that Elena didn't feel the need to delay her IKEA kitchen project any longer.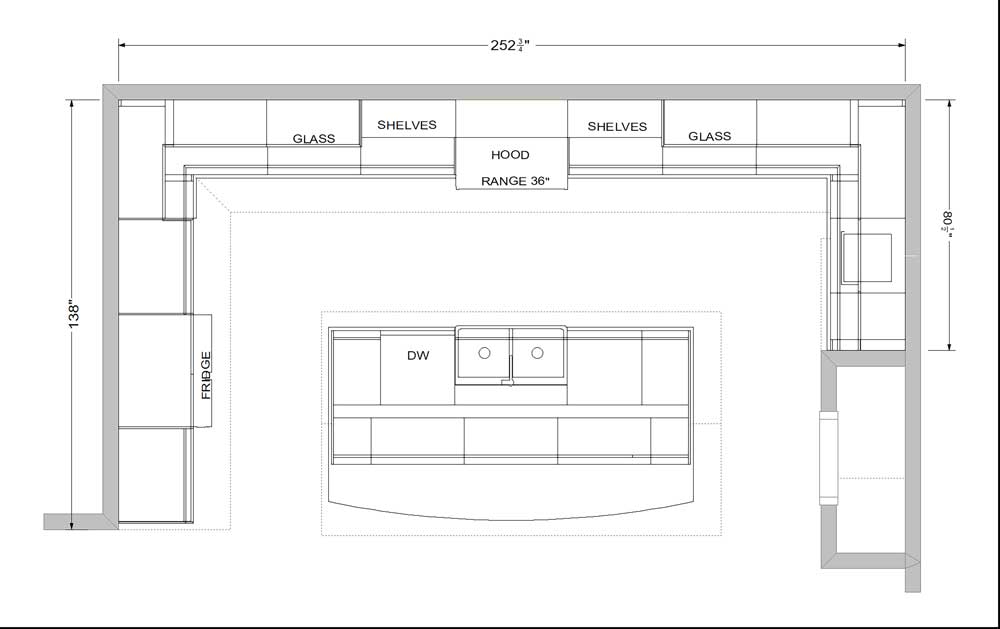 "Our contractor was unable to get the UTRUSTA shelves measuring 30" x 14 ¾", but he was able to get the ones measuring 30" x 24" and cut them down to the correct size. We couldn't get the 36" x 14 ¾" x 40" SEKTION cabinets, but we were able to get two 36" x 14 ¾" x 40" cabinets and stack them. Our contractor had to source the out-of-stock MAXIMERA fitting from somewhere else.

That being said, the majority of what we needed was available through scheduled delivery, and IKD's design and item list was so thorough that when our contractor needed to find and replace items, he was able to do so easily."
IKEA Kitchen Design in New York City
Max tells us that his IKEA kitchen design experience went smoothly.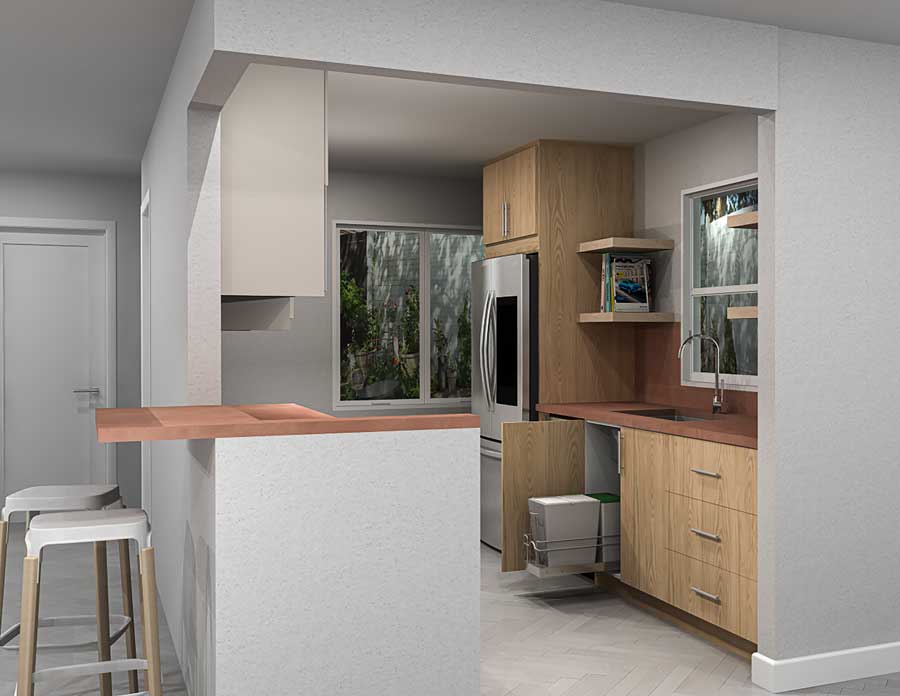 "The directions Florence sent over for how to get from the design to the IKEA shopping bag were excellent. I just clicked a few buttons and, boom, everything was in my bag. It would have been nice to have the 5% in-store discount, but considering how affordable everything is at IKEA and IKD I wasn't that worried about it.

Plus, I felt like I'd waited long enough for IKEA to get back to normal. For a while there they were out of everything." –Max, IKD customer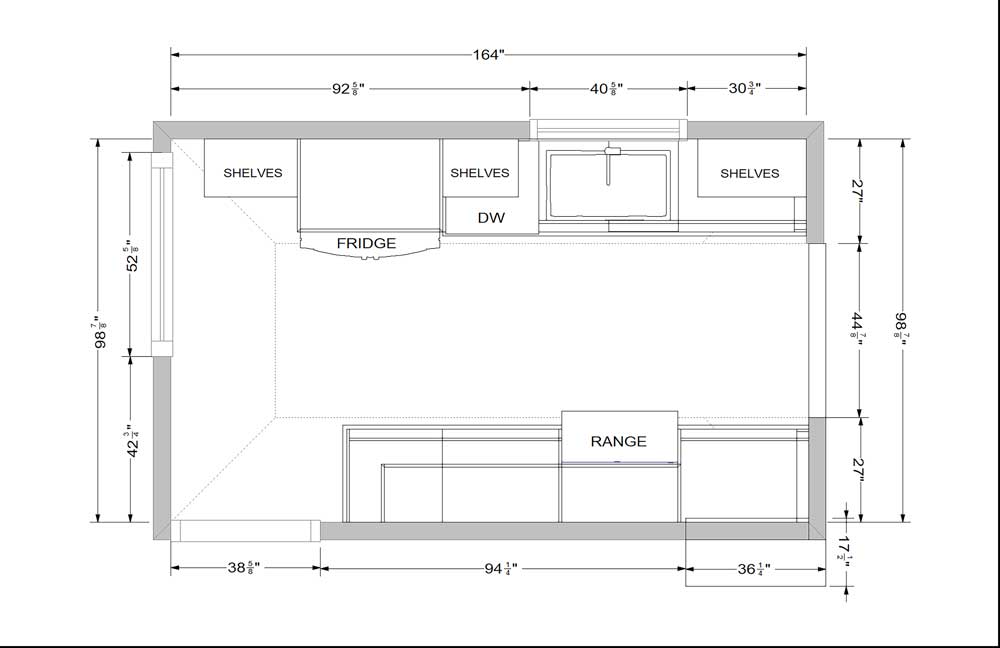 Max's IKEA kitchen design used seven SEKTION cabinet boxes, six UTRUSTA products, and MAXIMERA drawers. He opted to use doors by Semihandmade.
It is the right time to design!
The majority of installers and customers we've spoken with have been able to purchase their complete IKEA kitchen design with no setbacks. Our customers are seeing improvements in what IKEA has in stock, and IKEA's latest KUNGSBACKA / RINGHULT / SEKTION sale demonstrates that the company is feeling confident in its ability to keep vital kitchen components in stock.
It's okay to get excited about your IKEA design. The pandemic is over, and so is the IKEA supply chain crisis.
Get a Professional IKEA Kitchen Design – All Online

Work with our certified kitchen designers to get a personalized kitchen designed around your needs and vision. If you're interested in learning more about our service, make sure to check out our IKEA Kitchen Design Services.