Here's an inspiring home idea as the weather warms up: set up a small bistro table and chairs in your yard, porch or balcony! We've always enjoyed doing this, a bistro table fits just about anywhere. It makes such a charming space to have your morning coffee, a date night dinner, play a card game, have quiet time, etc. A bistro table is also fun to use for plants or a cute lantern, too. There are so many different styles and ways to use them.
We were inspired to make 6 different mood boards, by swapping out just a few elements you can create different looks! Which look is your favorite?
By the way, all of these pieces are all from Walmart! This post is not sponsored, but we noticed they have a lot of neat outdoor stuff right now! I'm so excited to be able to get outside again!
LOOK ONE: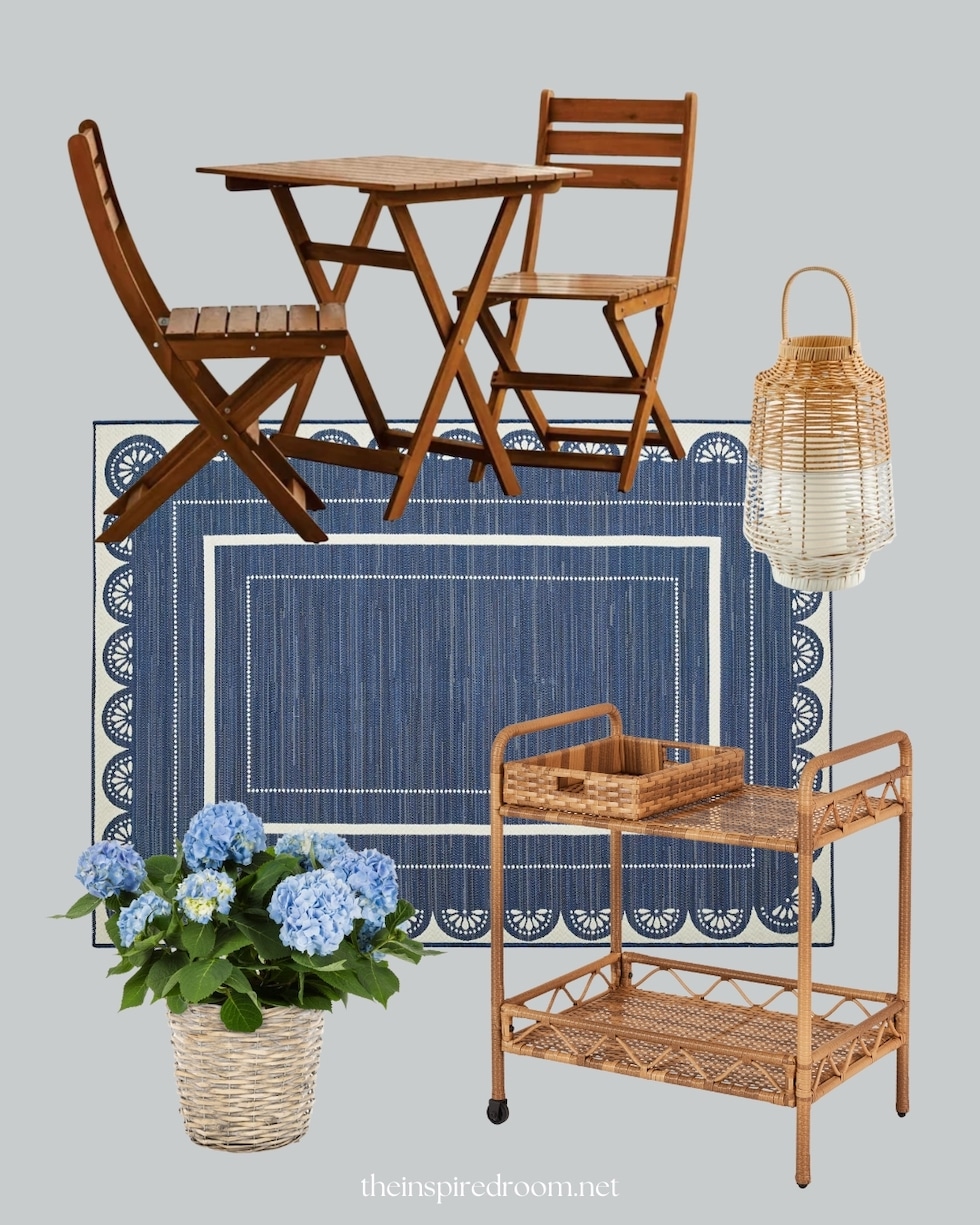 LOOK TWO: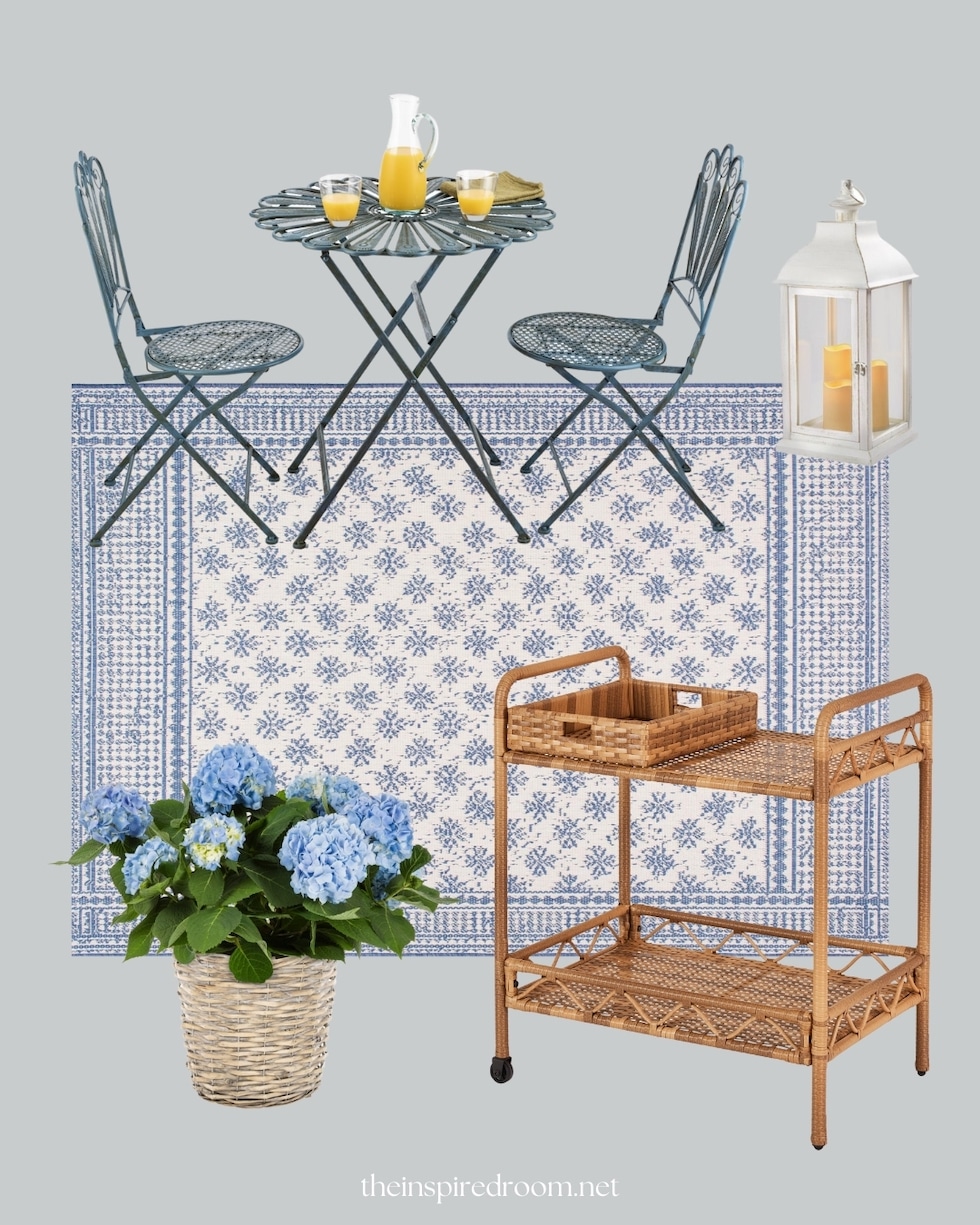 LOOK THREE: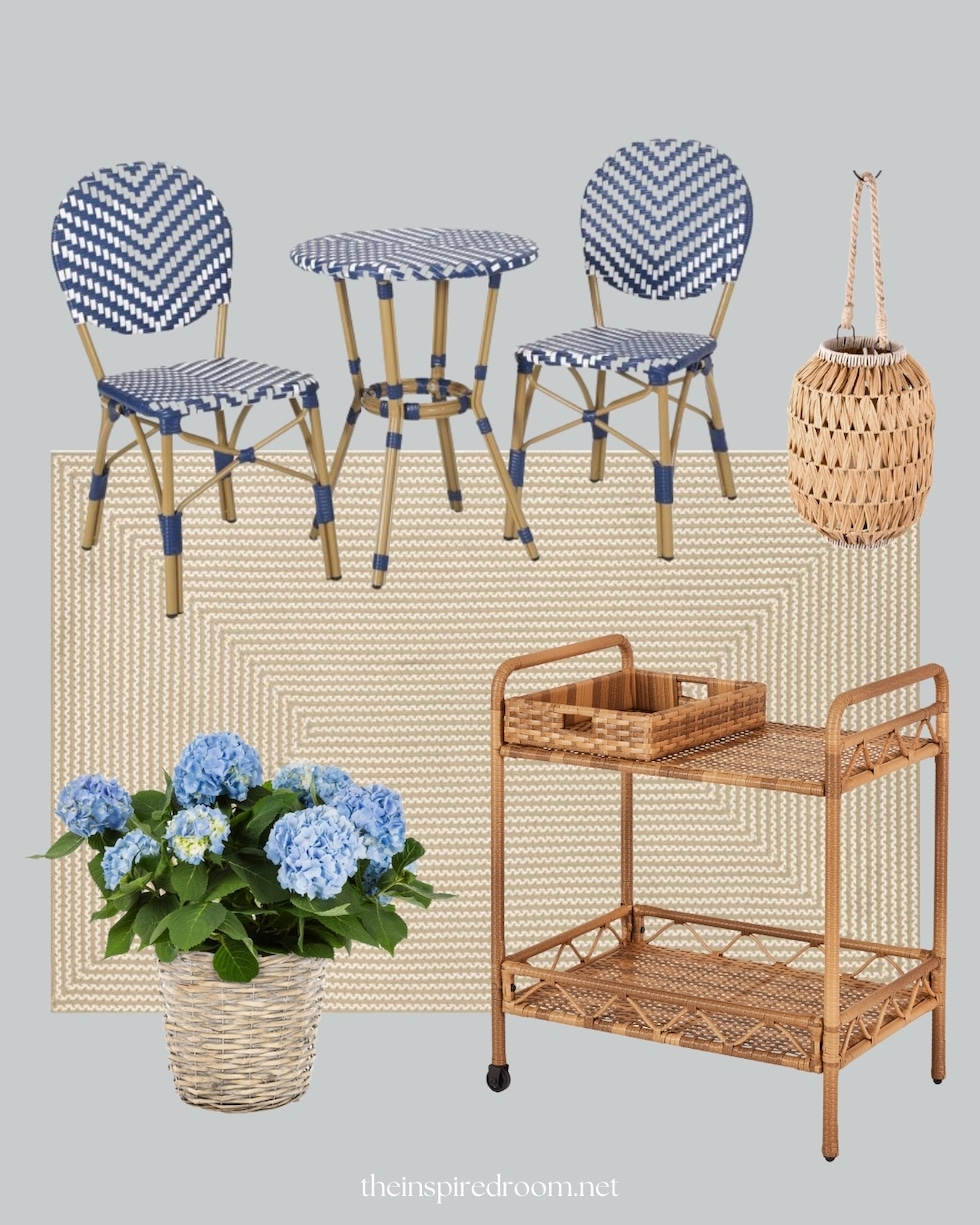 LOOK FOUR: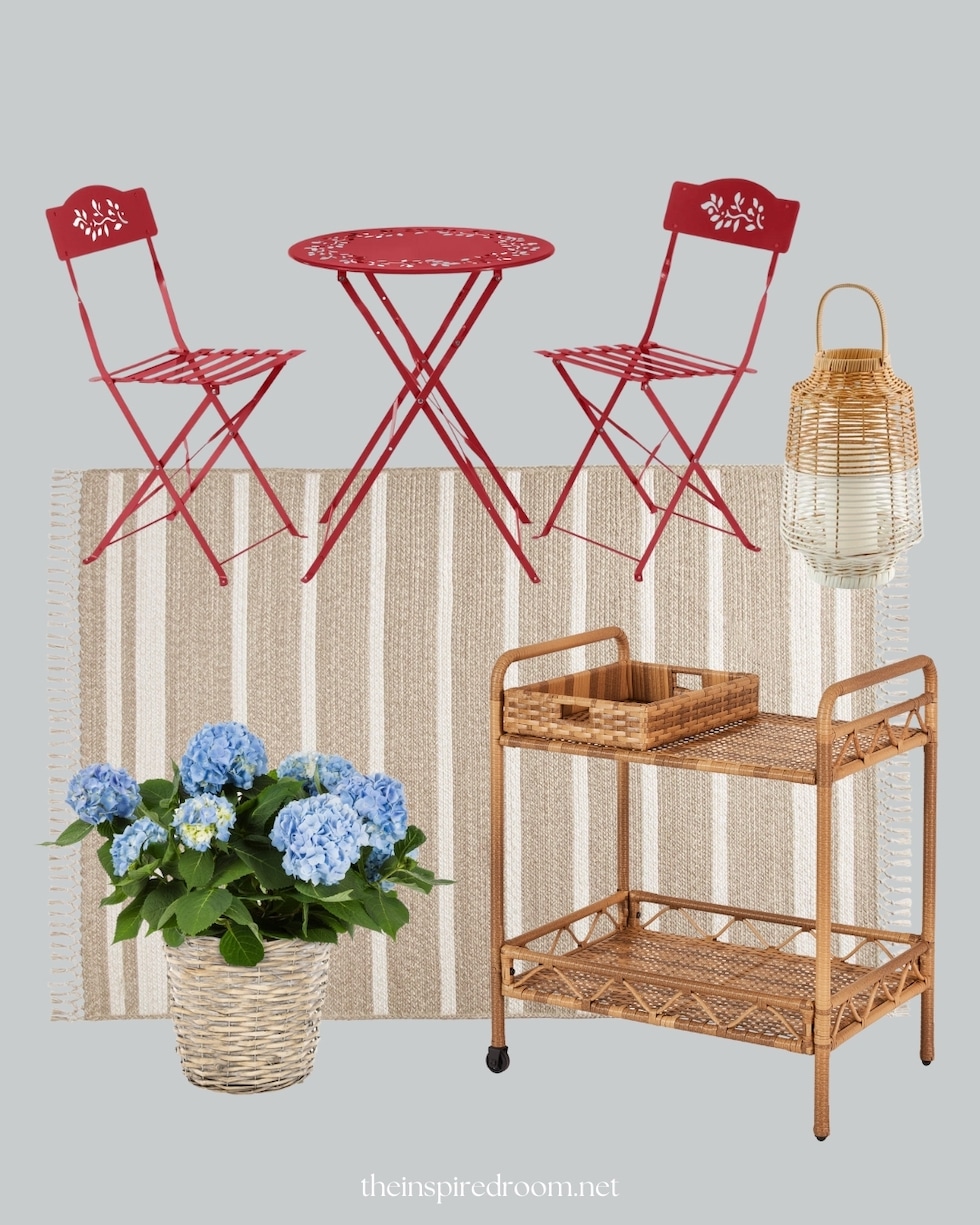 LOOK FIVE: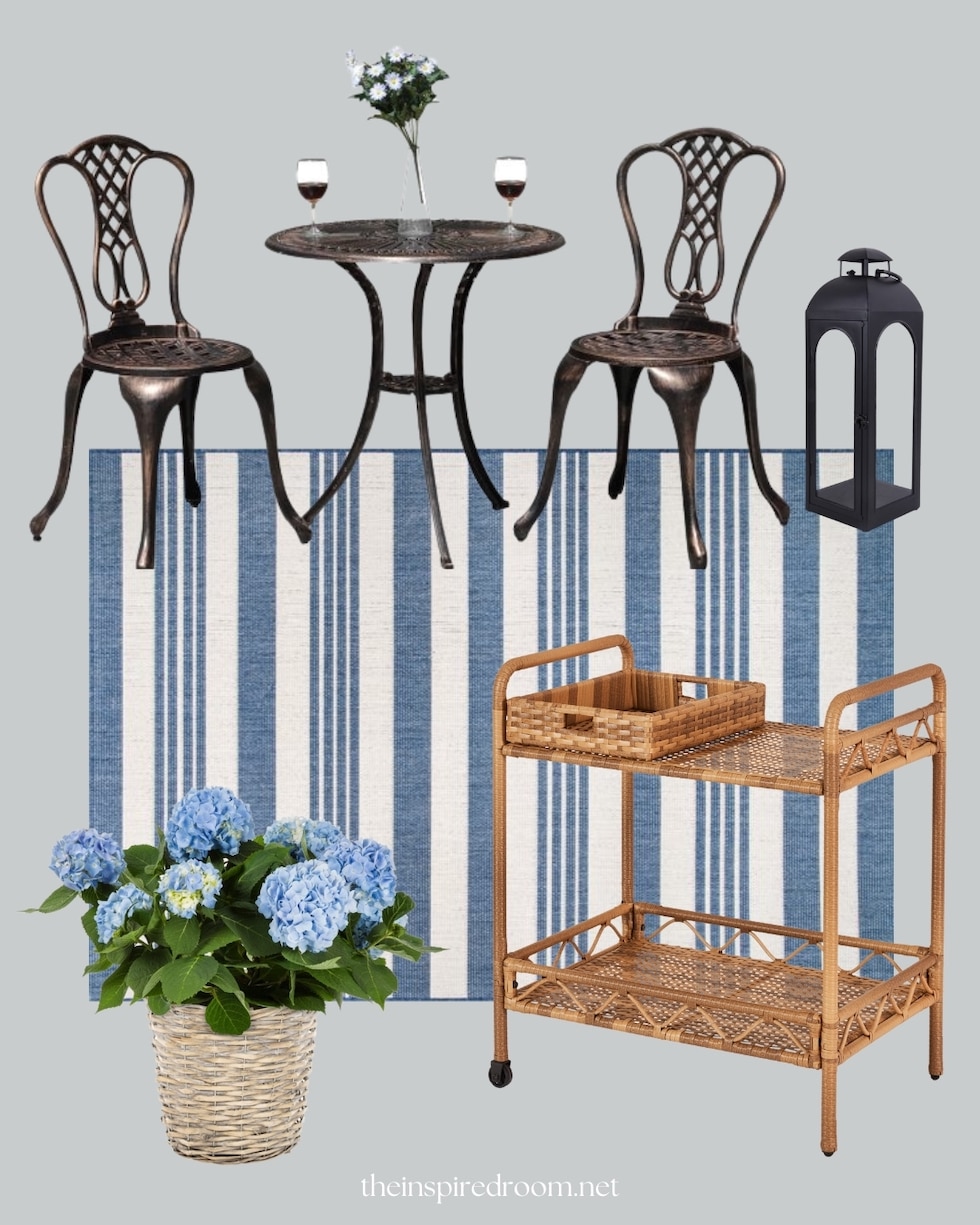 LOOK SIX: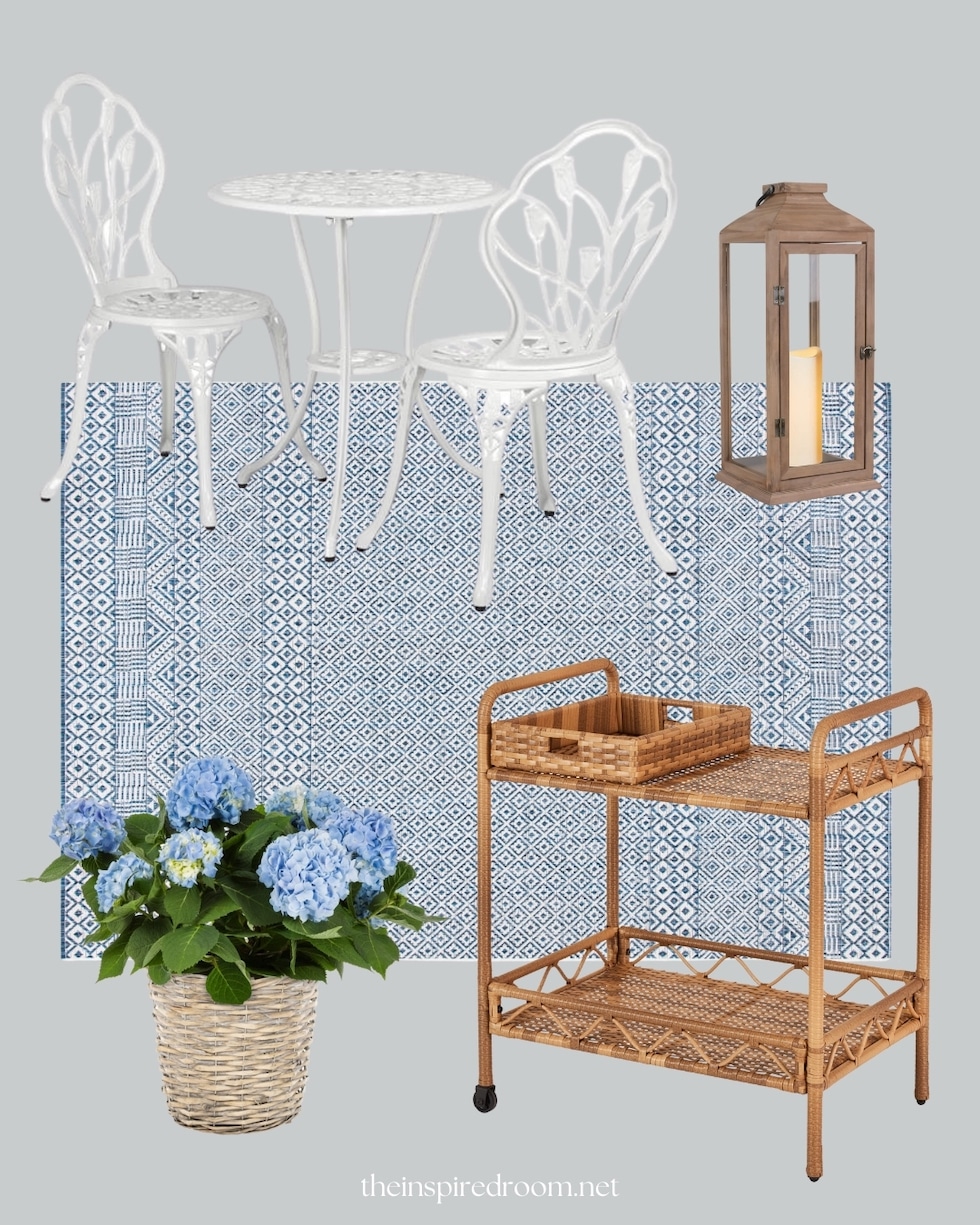 Which look is your favorite?
More Walmart Spring Decor (click the thumbnails below for details):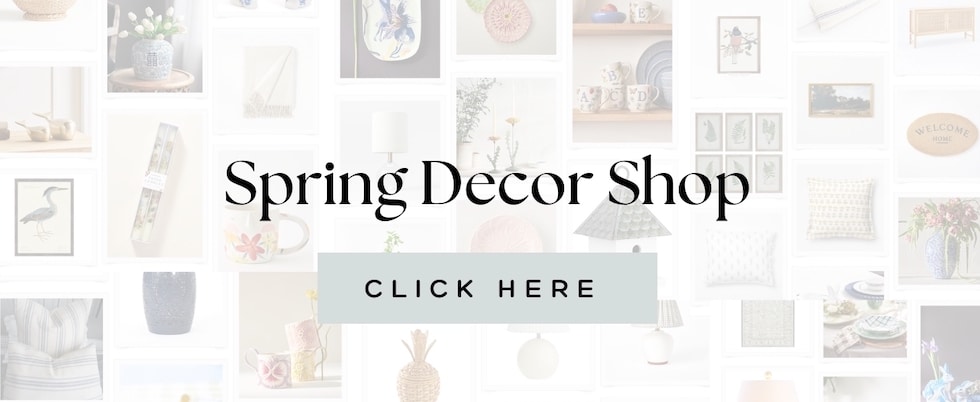 ---
More Outdoor Inspiration from The Inspired Room:
Spring Inspiration for Charming Yard and Exterior Spaces
Amazon Garden + Outdoor Decor (my latest finds)
9 Elements for Enjoyable Outdoor Spaces
Dreaming of Spring Gardens Mood Board
Our Railing Planter Boxes: Curb Appeal
Outdoor Lounge Chair Furniture and Decor Inspiration