This Post May Contain Affiliate Links. Please Read Our Disclosure Policy here
I love charming kitchen faucets, especially the vintage look of gooseneck and bridge styles. I shared in a recent post that I had selected our faucet for my new kitchen and I cannot wait to see it installed! Today I wanted to show you other faucets we've had in the past and give you a round up of more options at various price points!
I also created a folder in my Amazon shop here with some kitchen and bathroom faucets I like. Find lots more below, including a few Etsy favorites!
Here are the 4 kitchen faucets I've personally had (including the one I just got for our new kitchen).
I'll show you them in photos of our kitchens below.
My Seattle Kitchen: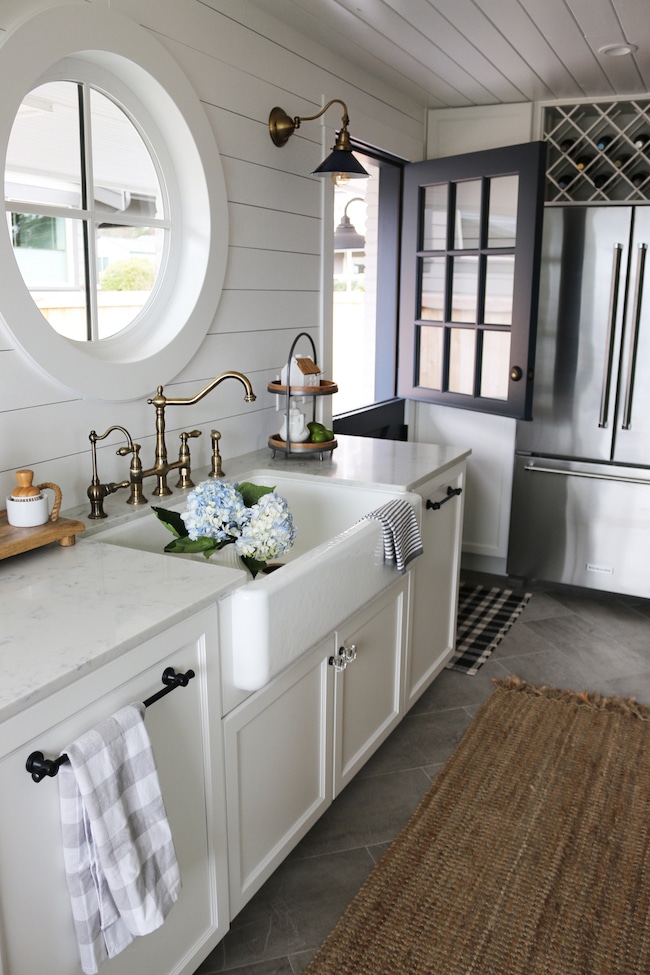 In this kitchen I had this faucet in antique brass from Kingston Brass. I remember I hadn't seen anyone online use this faucet before at the time, so I was nervous! Luckily it turned out well and we loved it! I've seen it used in many kitchens now in the last few years.
You can take a tour of my old kitchen and find all the sources details and FAQ here.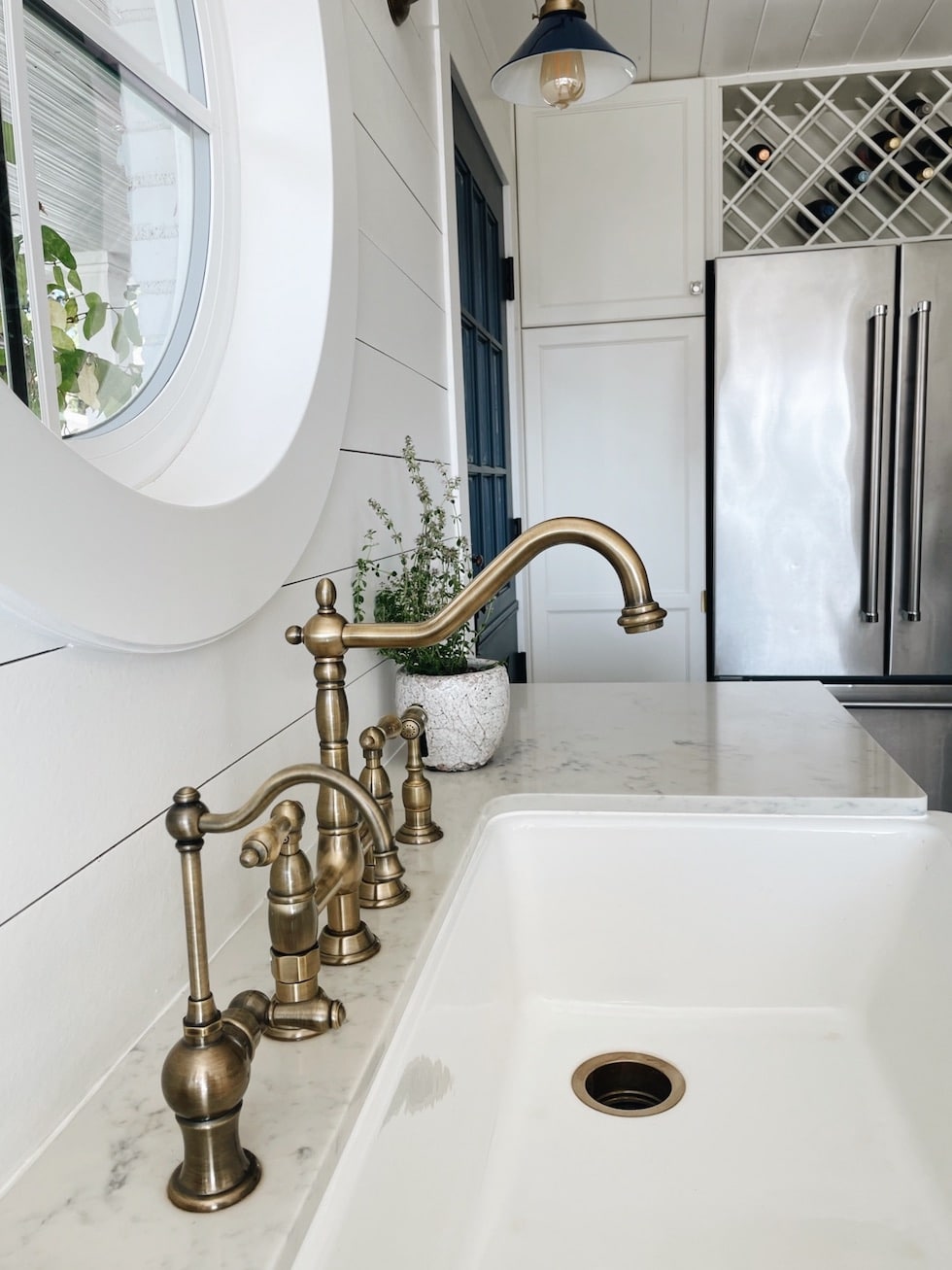 You can see the same brass faucet here in my friend Susan Heid's kitchen, where we got to stay a few summers ago (see the two part Seabrook dream house tour here).
I also used a Kingston Brass faucet in a DIY budget bathroom refresh, see that here.
In this kitchen I had this faucet in chrome from the brand Danze.
My Craftsman Kitchen:
You can tour this kitchen and see the before and after here.
My Portland Tudor Kitchen: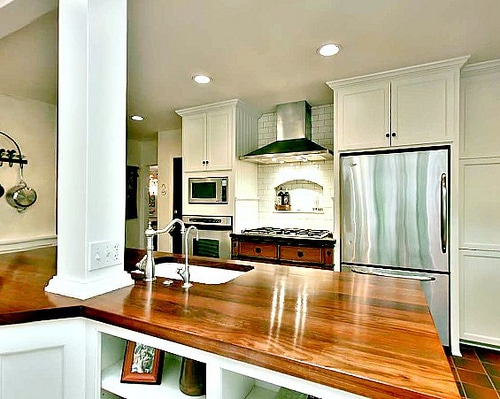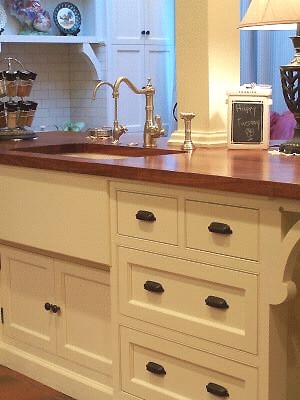 In my Portland kitchen I had this Rohl faucet in satin nickel.
My New Kitchen:
I don't have the photos to show you yet since this kitchen is under construction, but here is the faucet we picked!
This faucet on Amazon is the same brand, finish and style of faucet I have (Rohl), but I bought mine through deVOL Kitchens. It appears to be a special deVOL edition and the price I paid was far less than the version on Amazon. This style was also less than many others from the same brand elsewhere and I loved the design.
You can see our kitchen design mood board here, and follow along for further updates!
More Kitchen Faucets:
You can even find charming faucets on Etsy, this faucet is Etsy's pick and has great reviews.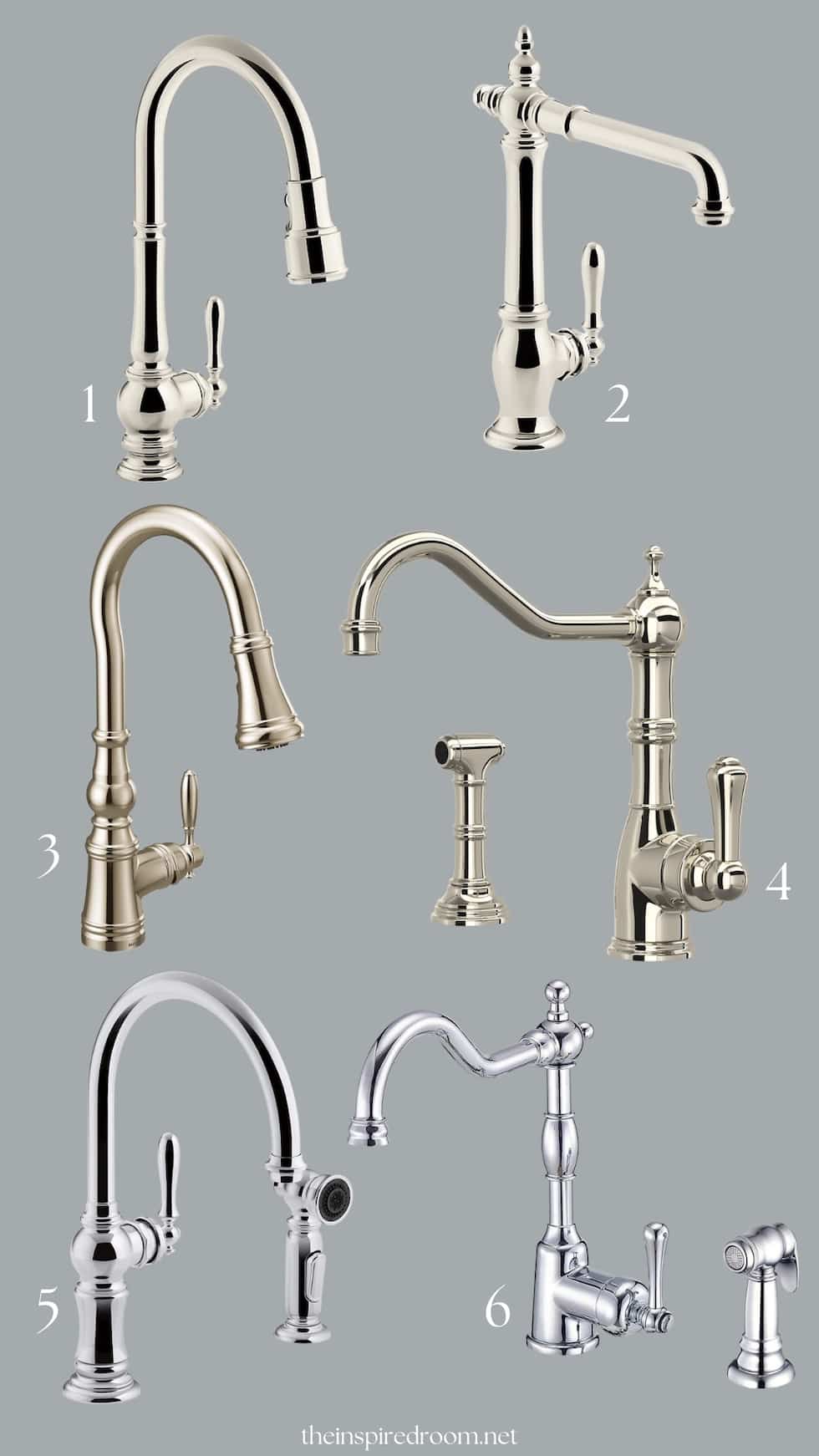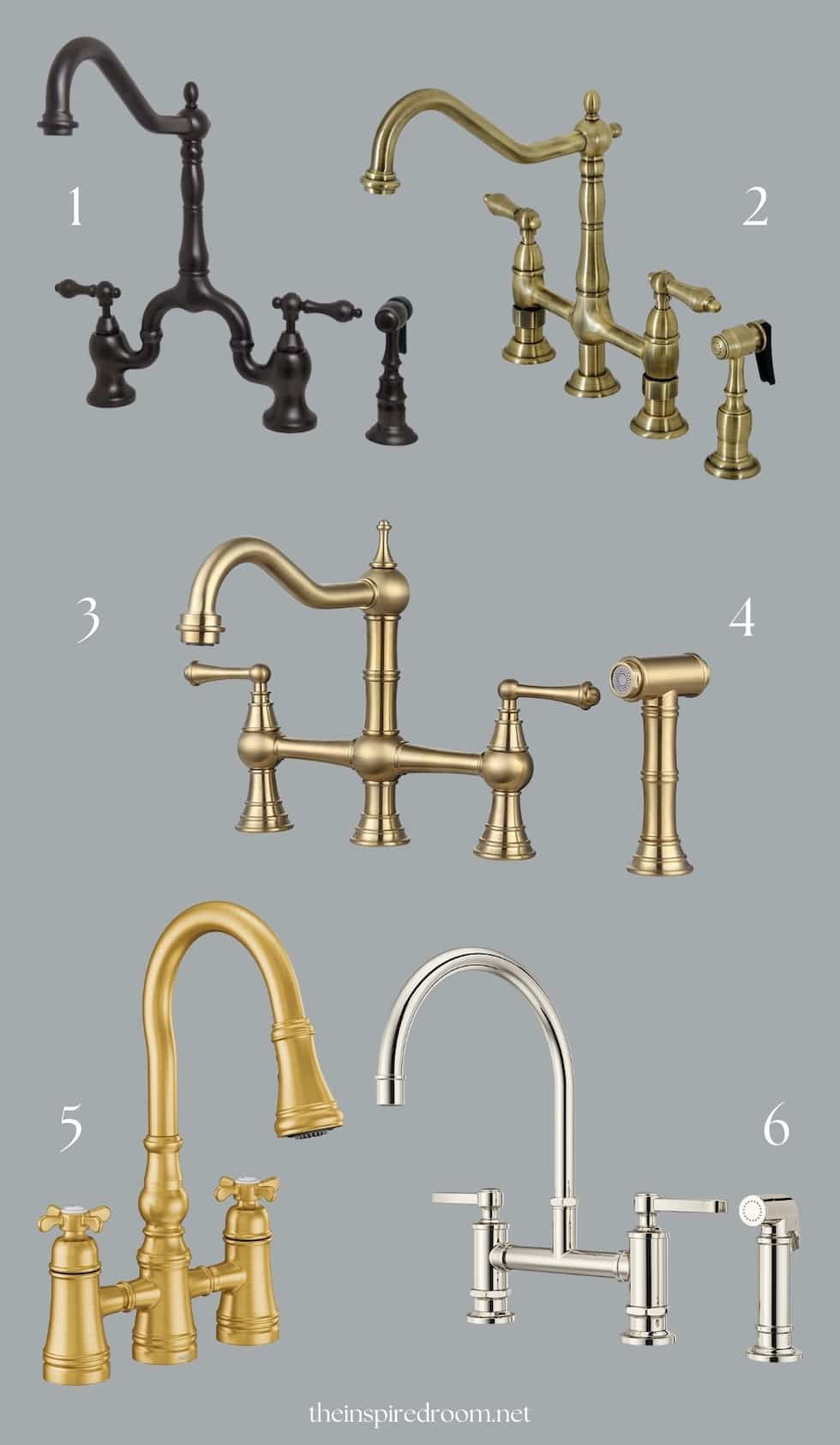 More Kitchen Faucets (click the thumbnails below for details):
I also rounded up some of my favorite kitchen and bathroom faucets in this folder HERE in my Amazon Shop.
Looking for more kitchen inspiration? Check out this recent post: Kitchen Inspiration: The Ultimate 31 Post Round Up of Timeless Kitchen Ideas