We liked how the faux brick wallpaper in our bedroom looked so much that we decided to add it to the wainscot wall in the hallway too! We love it! I know this look might not be for everyone, but we like it in our house. So let me show you how it turned out. It didn't take that long to do and we did it in one afternoon, finishing up as it was getting dark outside. Daisy, of course, was there at every step.
If you missed the earlier post I did on our bedroom wall, check out out, faux wallpaper. This is the same Woodchip & Magnolia wallpaper we used there. This is not a sponsored post, but we do love this paper.
Here's how it looks from the stairs looking up. It definitely adds texture and interest to the wainscot we added a couple of years ago.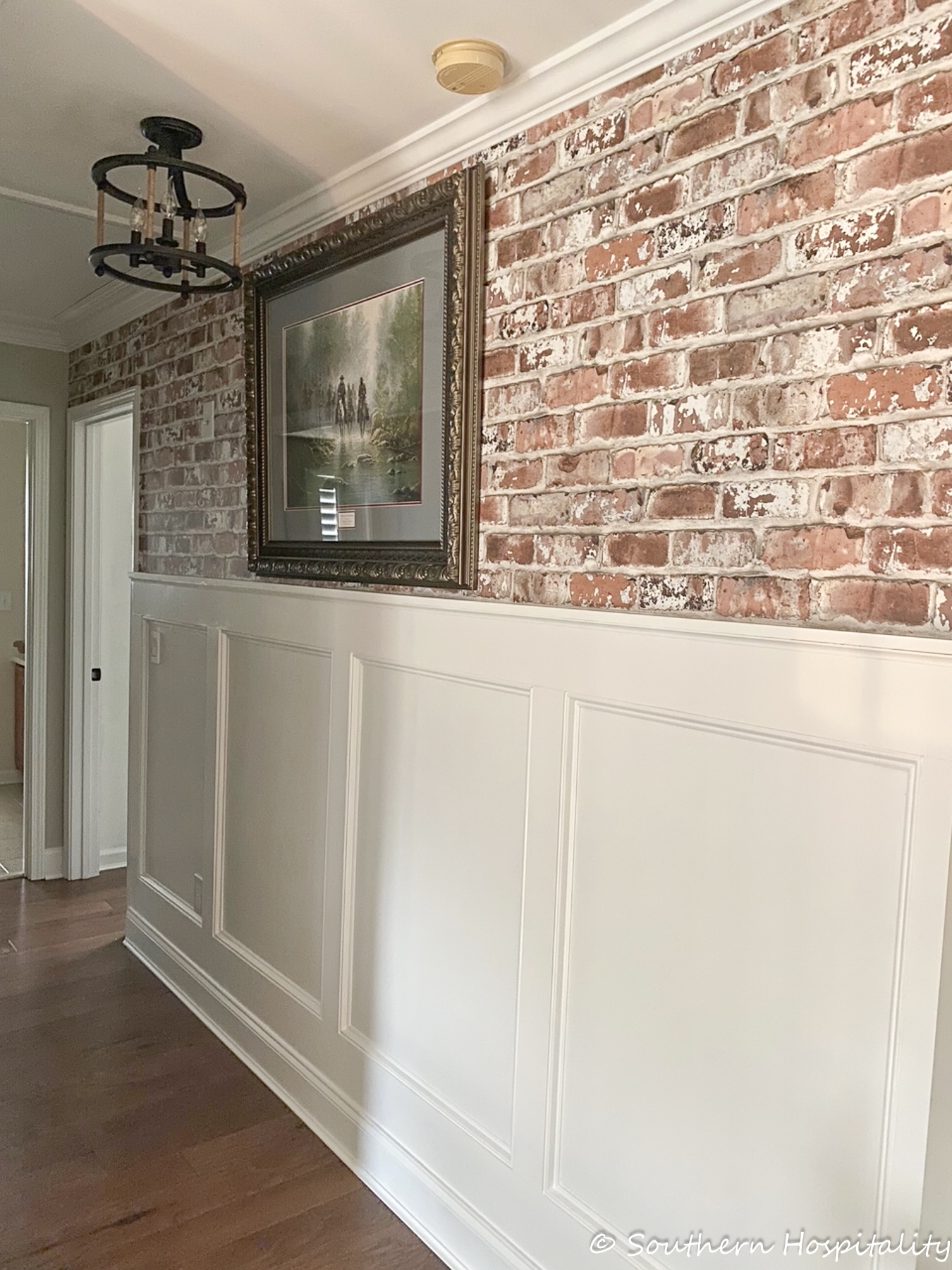 Mark did a great job on this board and batten wainscot wall when he installed it back then.
This little wall juts out a bit so was a good stopping point for the wainscot and wallpaper and you can see how it looks into the bedroom with both done. We like the texture and warmth it brings up here.
Mark has had this G. Harvey print of the Civil War for a very long time and it's been hanging here in this hallway since we moved in. It looks good on the brick wallpaper. It's called Hope of the Confederacy and is from the National Archives Civil War Series.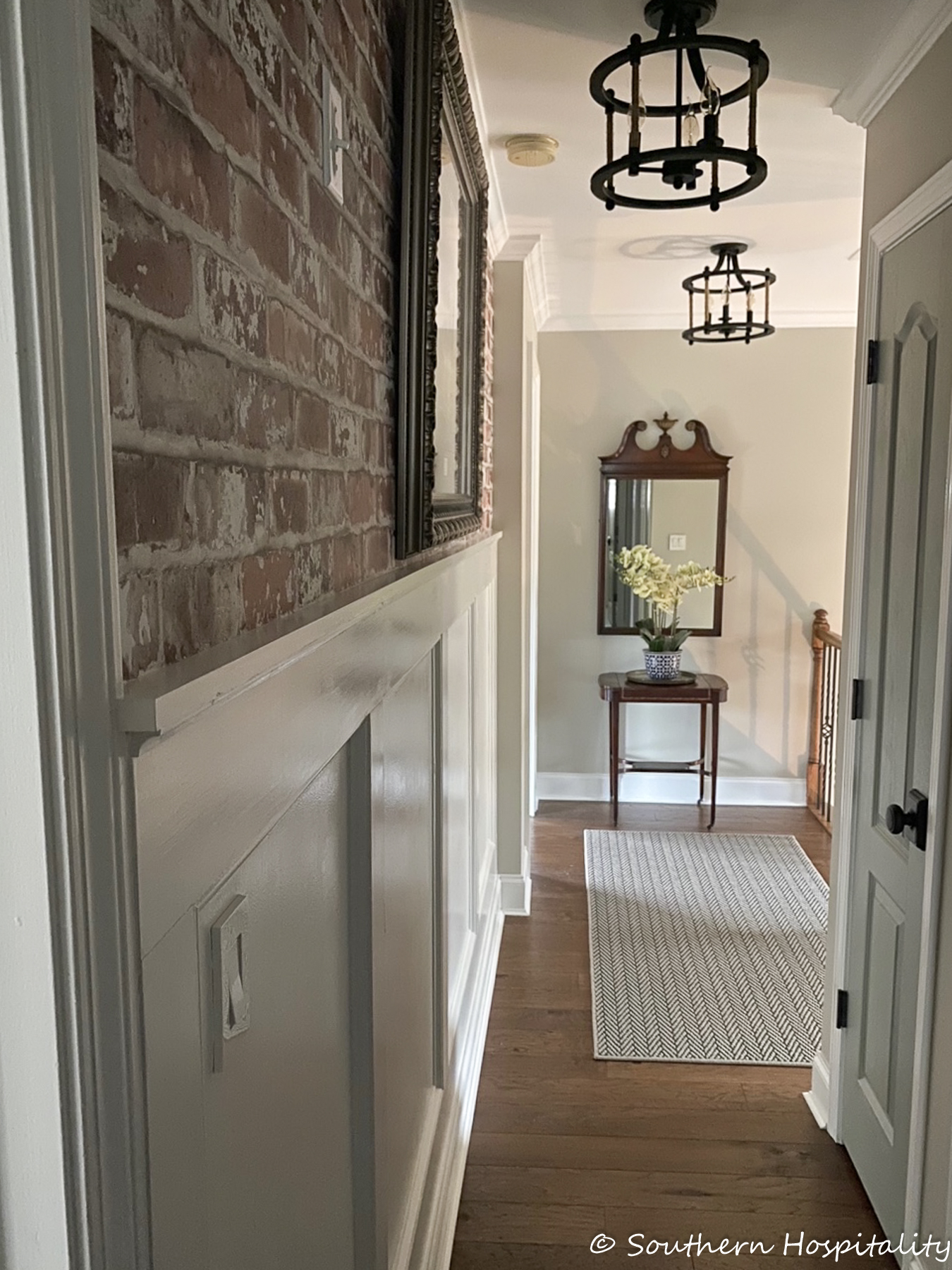 This short hallway looks so much jazzier with the wallpaper and wainscot. That's Mark's grandmothers table and mirror that he cherishes up here.
A look at night with the hallway lights on.
One more look at the print.
This was right after we were finished hanging the wallpaper and cleaned everything up. it went pretty smoothly and we worked hard to get the seams perfectly matched and cutting the top and bottom cleanly. We love how it turned out and wanted to share this one with you too! Daisy approves!
Related
Don't Miss a Post, join my list!