This Post May Contain Affiliate Links. Please Read Our Disclosure Policy here
"Home should be life-giving and soul-refreshing. A soft spot to land on a hard day and a beautiful place to recharge and rejuvenate."
I wrote the above quote in my first book, Love the Home You Have. Isn't that what we all need? A comfortable home that nurtures us?
Today our brand new community, HomeBody Gathering Place, is open for registration! We are so excited to begin this journey of creating a sanctuary together with our friends and fellow home-lovers. We'd be THRILLED to have you join us!
You can read all about HGP and register for our very first spring session here! When you do, you'll become a founding members and the low introductory rate will be yours as long as you stay a member!
---
---
My pup Lily is quite an expert on creating an imperfect but safe and cozy spot to call her own.
She doesn't over think it. She uses whatever random basket or pile of blankets she can find and makes it her own. It may not look like the cover a magazine, she may not have a designer dog bed, it is sometimes bit small, but she fluffs it up anyway and makes herself at home.
Lily lives life to the full every day and then leaves the cares of the world behind to get snug as a bug in whatever little spot she can find.. She doesn't worry what anyone else thinks about it! Her soft spot to land is so important to HER, she knows the value of a sanctuary.
Let's be like Lily and discover the simple joys of creating that soft place to land.
HomeBody Gathering Place is now open for registration! Our first season begins March 1. Membership will close next week to new members until a new session begins.
Inside the HGP you'll find custom printables, mini-courses, workshops and home challenges you can learn from, enjoy and participate in along with an amazing community of like-minded friends. This will be unlike anything you'll find out there.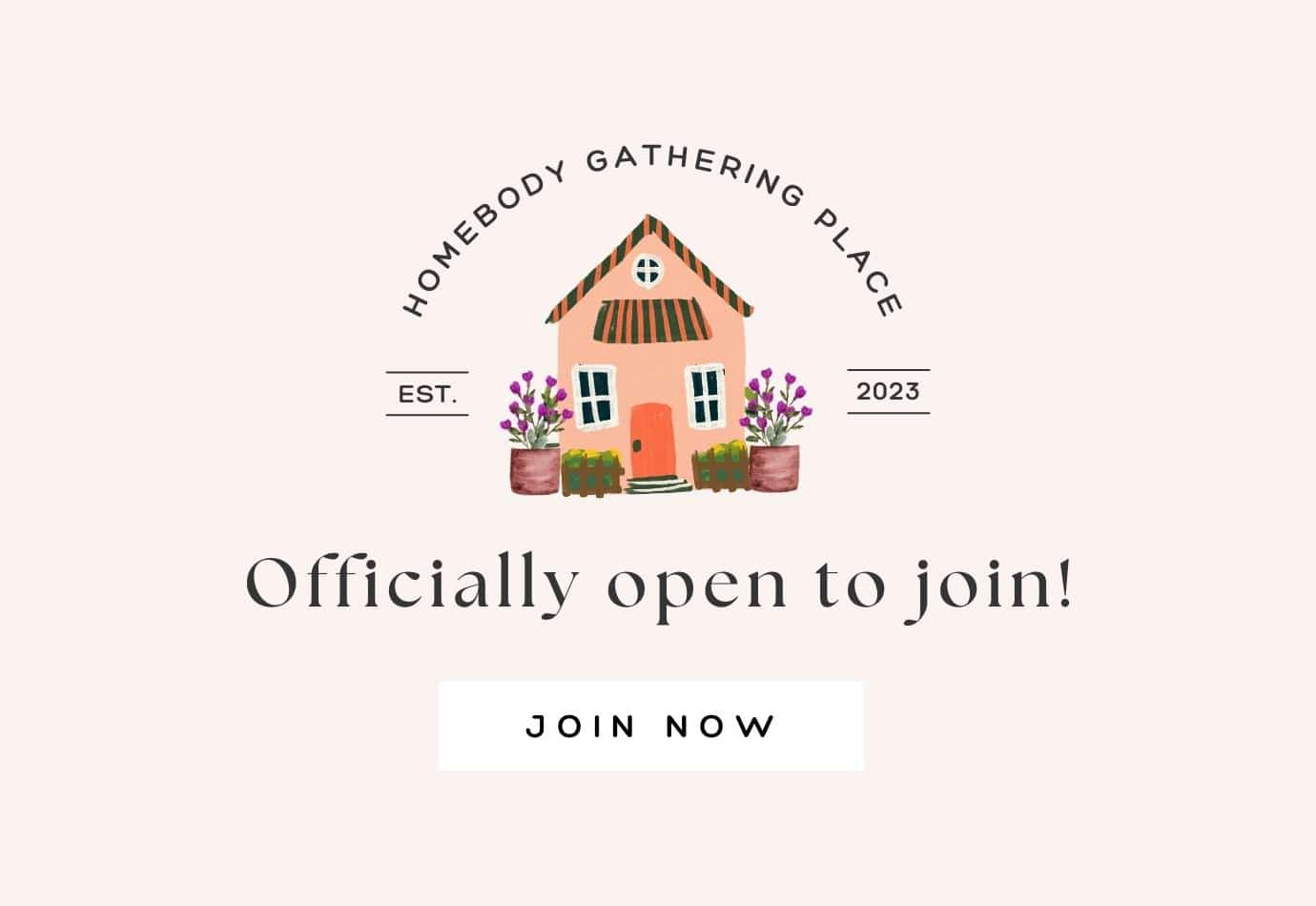 Nearly 600 people have already joined the waiting list to go through the transformative process of turning a home into a sanctuary! It's going to be so fun! Will you join us?
Founding members (who join this very first session) will get our special discounted rate for LIFE, or as long as they remain a member. Pretty cool, yes? I love that we'll be on this journey together!
---
---