February is flying by! But that means spring is near and I guess it's socially acceptable to have bunny decor out. Ha, you know I love having bunnies out all year because well, I love BUNNIES! My daughter bought me the cute blue and white set above for my birthday, so they are the newest members of our bunny family. I suppose they should have names. Flopsy? Mopsy? Aren't they so cute?
I bought each of my girls a blue and white bunny for Easter last year (I got my college son something else, ha). So, now us girls all have bunnies! I love passing on fun little family traditions like this. My mom always had bunnies on our Easter table, too!
We gathered up some really adorable bunny decor and gift ideas to share with you. Some of these I have and others are on my wish list :). There are also some absolutely precious bunnies that would be perfect to begin traditions with little ones.
Enjoy!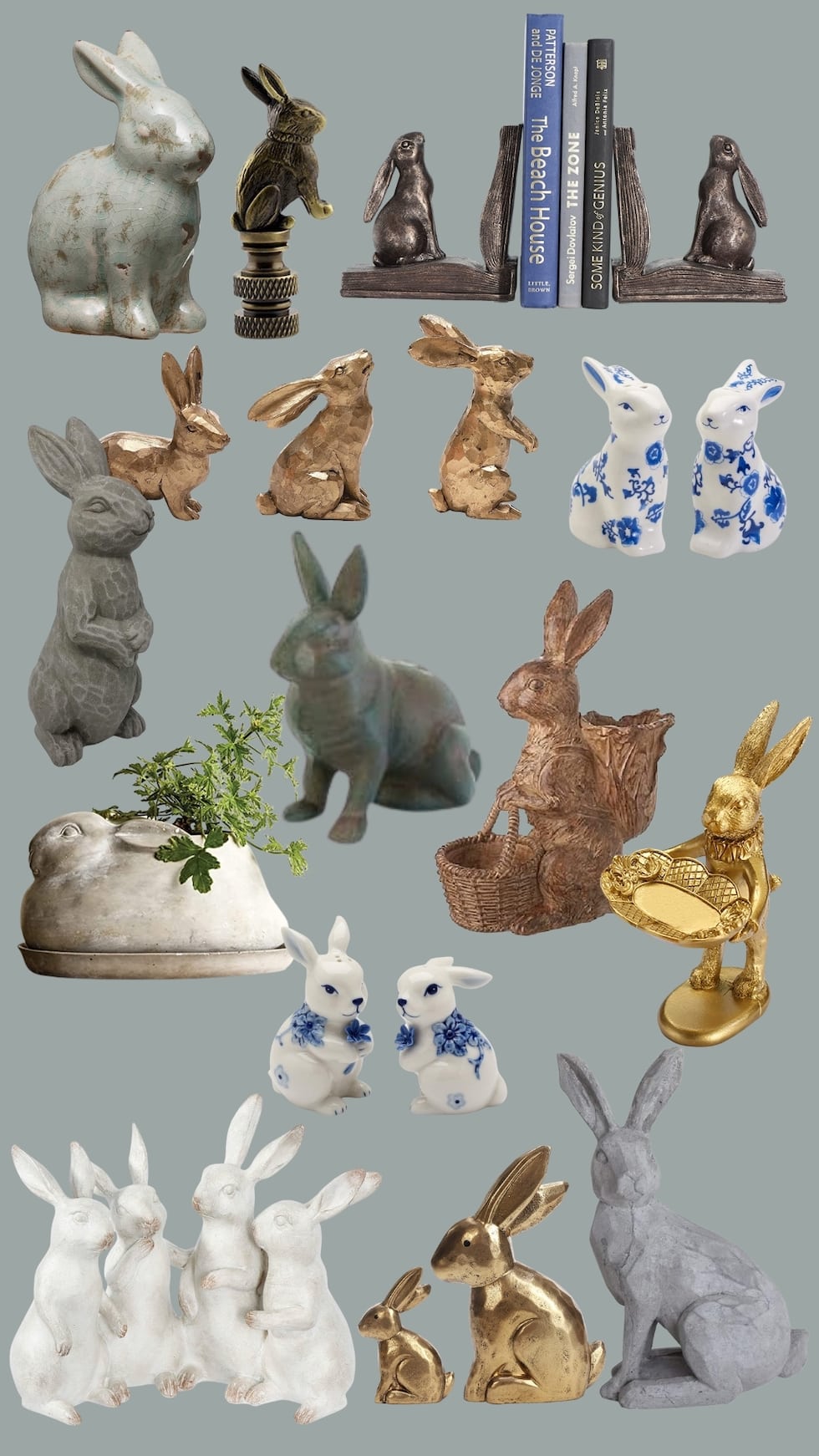 I love bunnies.
Sources:
Bunny Mug // Bunny Teacup and Saucer // Blue and White Bunny Planter // Rabbit Framed Art // Wood Bunny Bowl // Floral Bunny Figurine // Iron Bunny Garden Stake // Easter Doormat // Bunny Ears Stoneware Mug // Rattan Bunnies // Chinoiserie Blue and White Bunny // Bunny Pom Pom Napkins // Bunny Place Card Holders // Chambray Blue Tile Bunny Plates
Sources:
Chocolate Bunny Bark // Easter Bunny Basket // Bunny Rabbit Place Cards // Carrot Top Felt Bunny // Happy Easter Dish Towel // Floral Felted Eggs // Ceramic White Bunny // Woven Seated Bunny // Wood Standing Bunny // Wood Serving Board // White Bunny Salt and Pepper Shakers
See more bunny + Easter decor below (click the thumbnails for details!)