Do you have a garden potting shed? I've got some inspiration for you today. We hope to add a garden storage shed in our backyard at some point, but our yard is T – I – N – Y so it'll be a little bitty one.
Whether a shed is big or small, why not make it charming? That's how I see it, don't let any opportunity for charm go to waste! HA! It's probably a good thing our yard is compact. I am forced to make a statement with less. 🙂 Sometimes limitations are good.
These were so adorable I had to share! I would happily take any of these sheds if I had the room, but nevertheless they are inspiring a lot of ideas. ENJOY today's Strolls + Scrolls featuring charming garden potting sheds.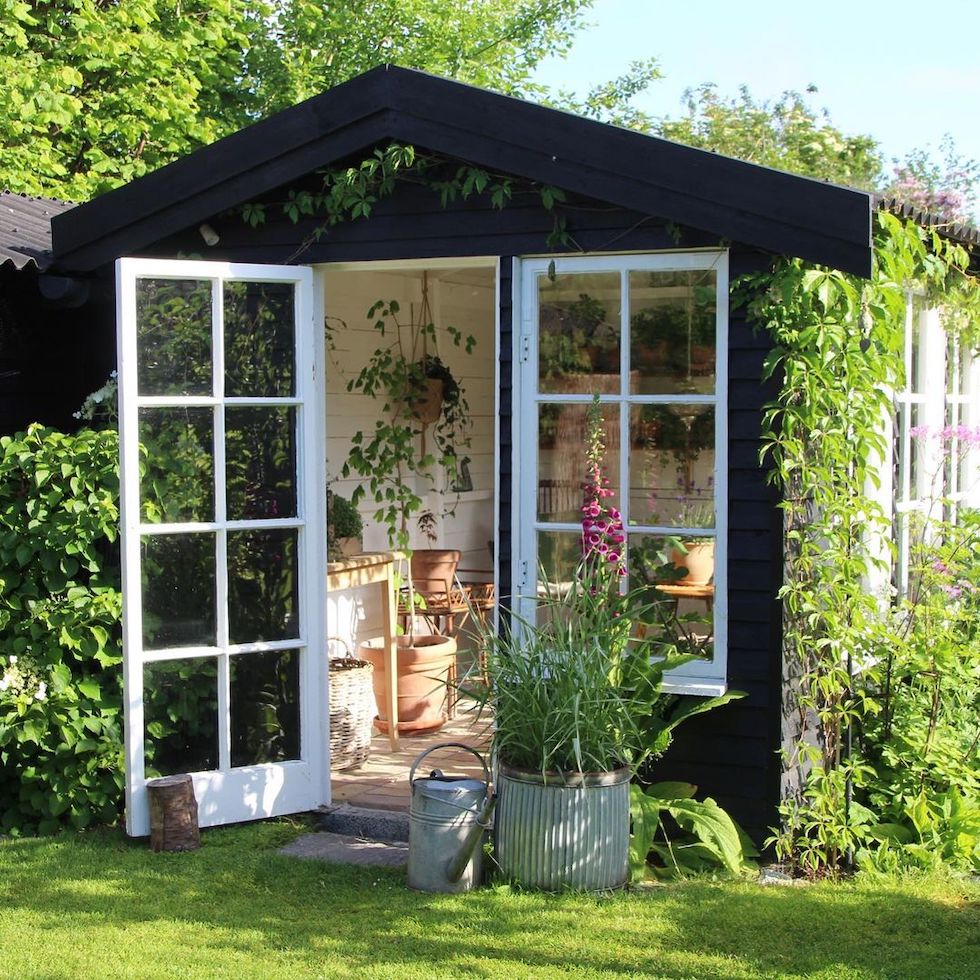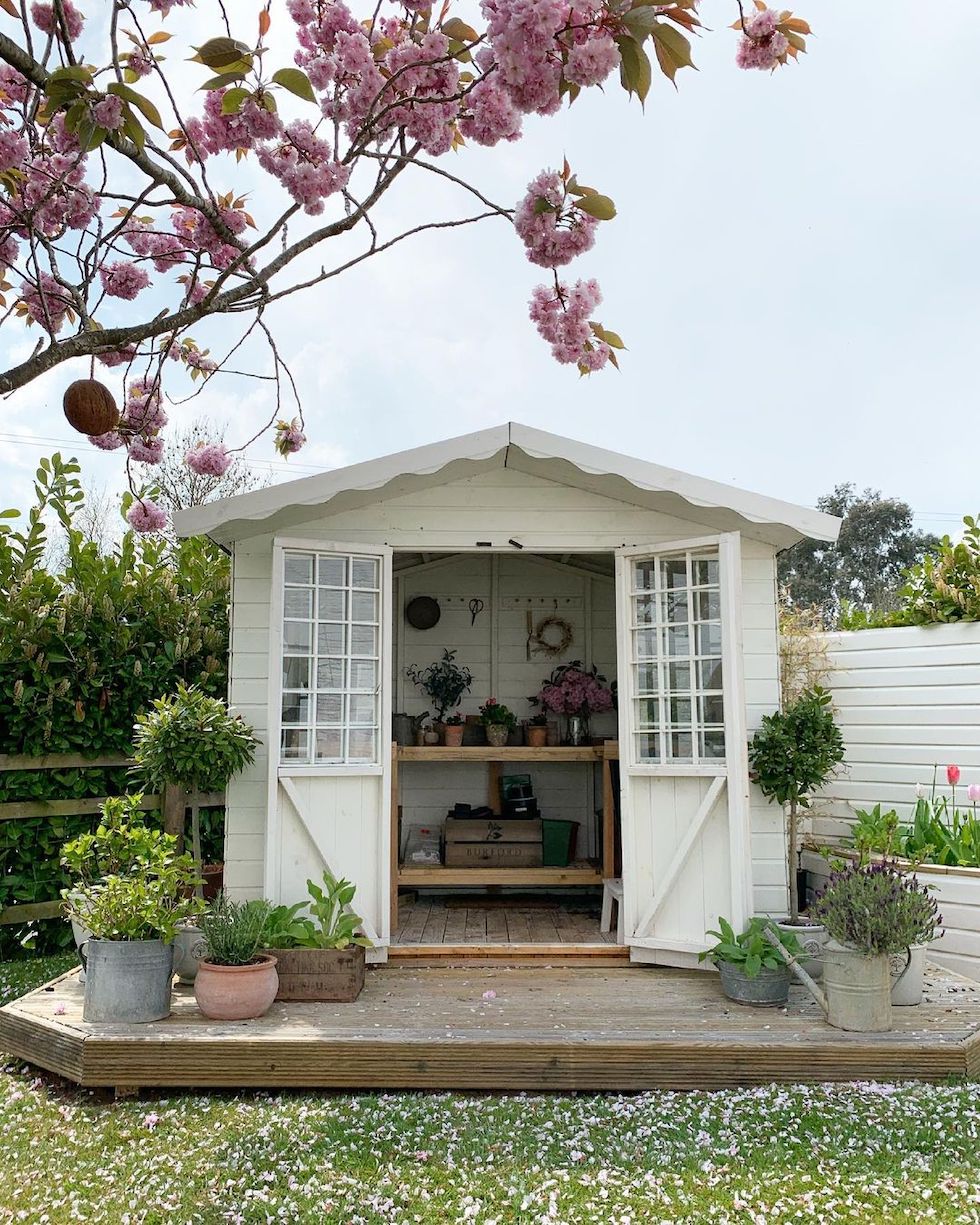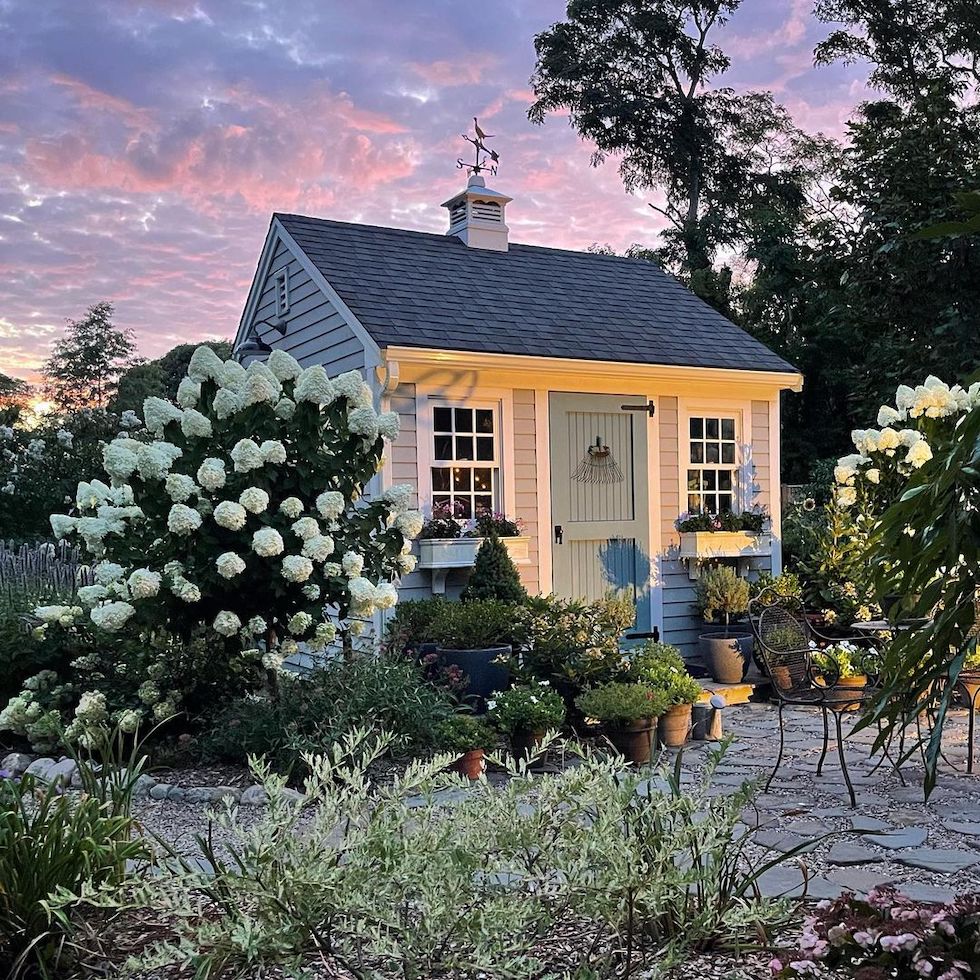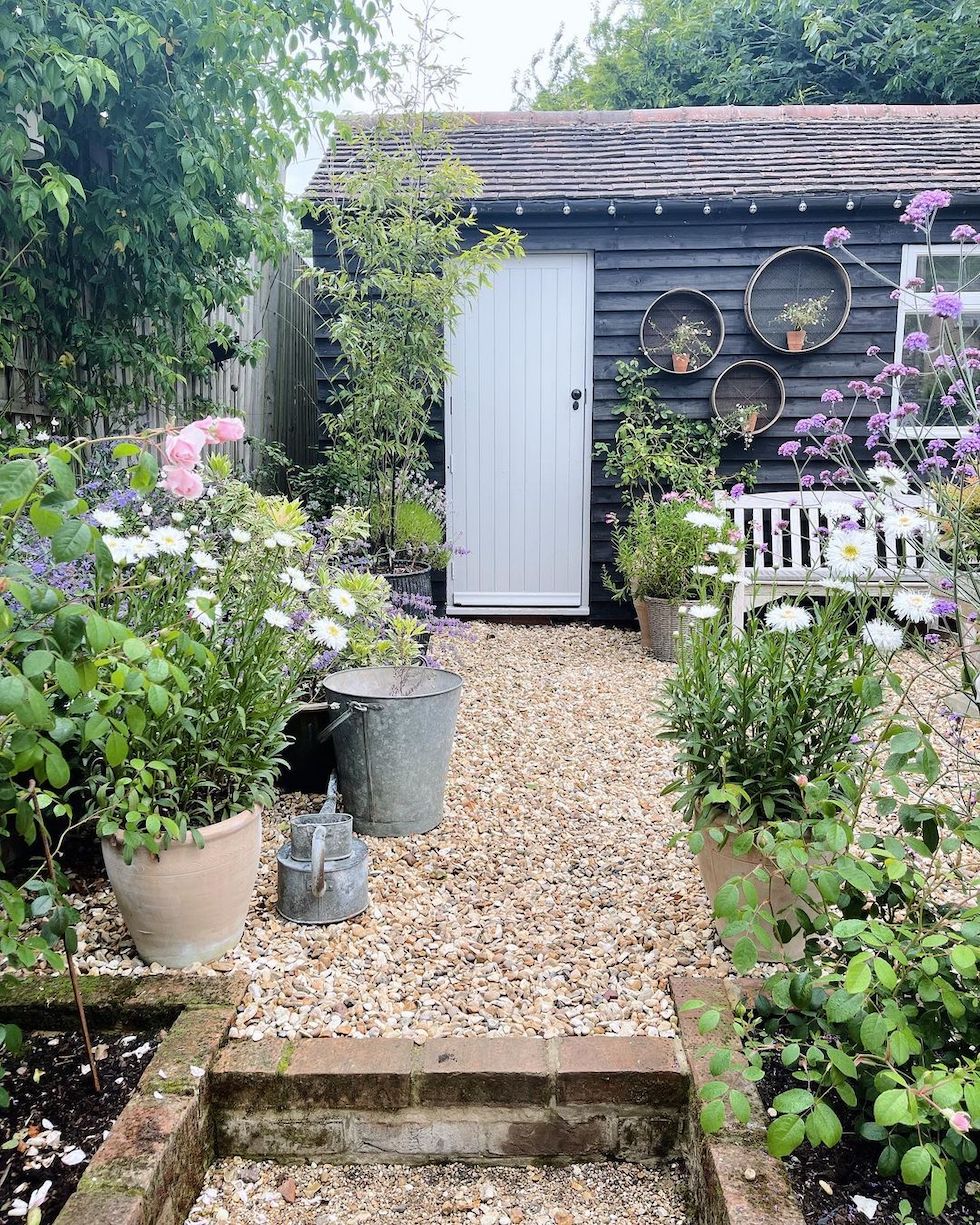 Sunday Strolls + Scrolls is a series inspired by the interiors and exterior spaces I fell in love with while scrolling the internet. I particularly enjoy finding spaces and ideas that reflect a sense of sanctuary! I hope this series will feel as relaxing and enjoyable to you as a leisurely walk down a charming street, a peaceful stroll through a garden or finally getting to peek inside a lovely neighborhood home during a Sunday open house.
More garden inspiration from The Inspired Room:
Our Railing Planter Boxes + Curb Appeal
Spring Inspiration for Charming Yard and Exterior Spaces
Garden Inspiration: Arbors, Trellises & Gates
Outdoor Furniture + Garden Decor on Amazon
Dreaming of Spring Gardens Mood Board
Creating a Garden-Inspired Mood for Your Home