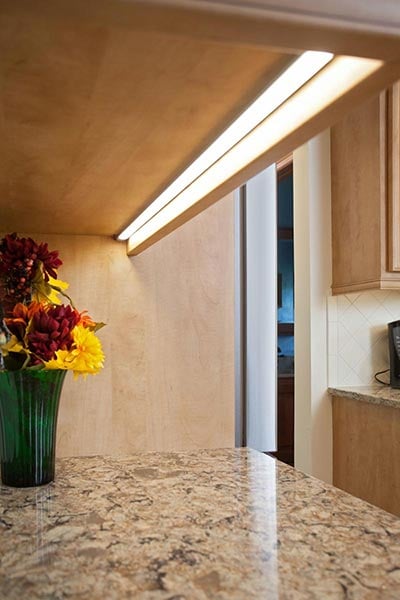 Many people suffer from inadequate kitchen lighting, some even must deal with the dreaded over-lit kitchen. In a room as functional as the kitchen, lighting can make more of an impact on your productivity than you may expect. Thus, if you want to use the full potential of your cooking space and improve its functionality, make sure to add lights to the additions checklist.
And if you're not sure what type of lighting to choose, keep reading and our informative article will present you with one of the best and most productive options – under cabinet lighting. After that, find one of the reliable kitchen remodeling contractors and ask them to help you further.
What is the best lighting for a kitchen?
As we like to say, "kitchen lighting should never be an afterthought," and under-cabinet lighting is one of the brightest ideas of them all. Before you hire one of the best kitchen remodelers near you to help you with this addition, let's see what this solution has to offer:
Under Cabinet Lighting is a Three-fer
The goal of comprehensive cooking area lighting plans is to provide three types of lighting:
Task

Safety

Ambiance
Under-cabinet lighting is like a three-fer because it can offer all-of-the-above.
Task lighting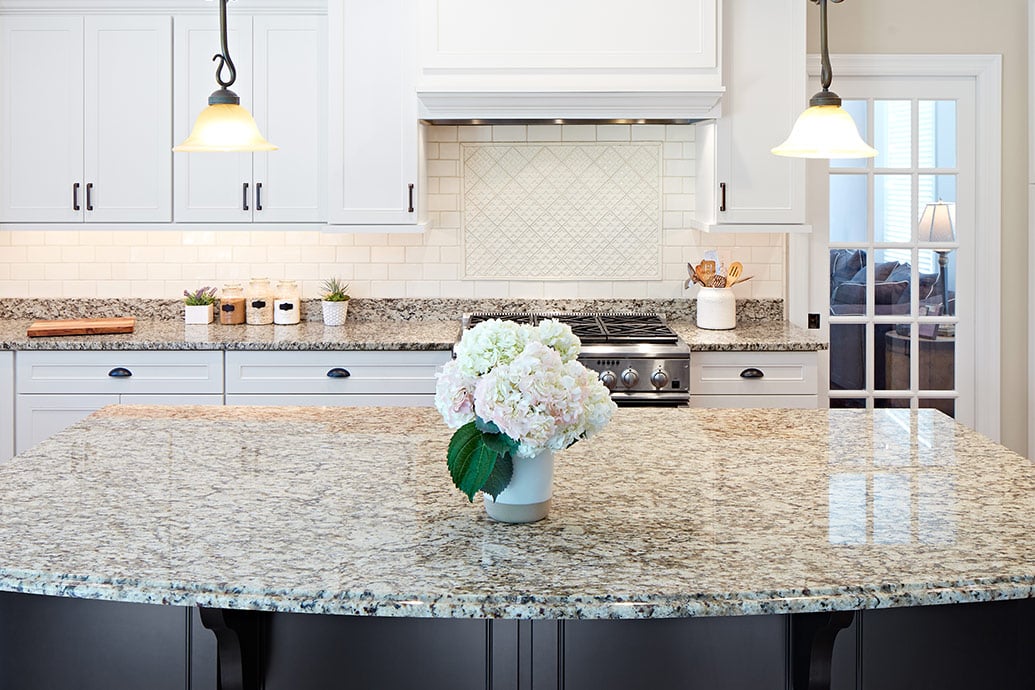 If you decide to upgrade your space so you can enjoy prepping some of your food items using your freshly refaced perimeter cabinetry with overhead cabinets, incorporate under-cabinet task lighting, too. By using brighter lights, gimbal fixtures (that can be angled as needed) and other-task-oriented lighting options, you can make your under-cabinet lights part of the task lighting plan.
Safety lighting
The combination of ultra-efficient LED lights (more on that below), lower-wattage and/or dimmable lighting options make under-cabinet lighting serve as safety lighting when the chopping is complete and all the knives are placed back in the rack or drawer.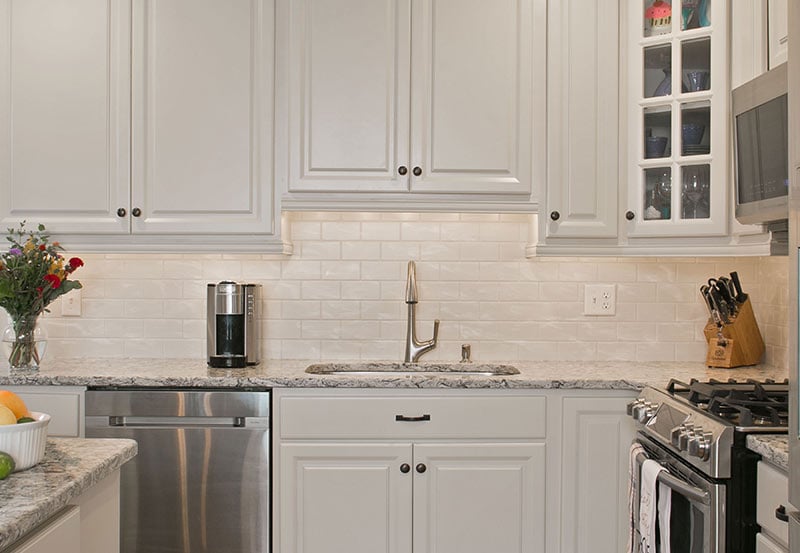 The dimmed lights are ideal for allowing adults and kiddos safe passage into and through the kitchen in the after-hours, and wee hours, of the night and morning.
Ambient lighting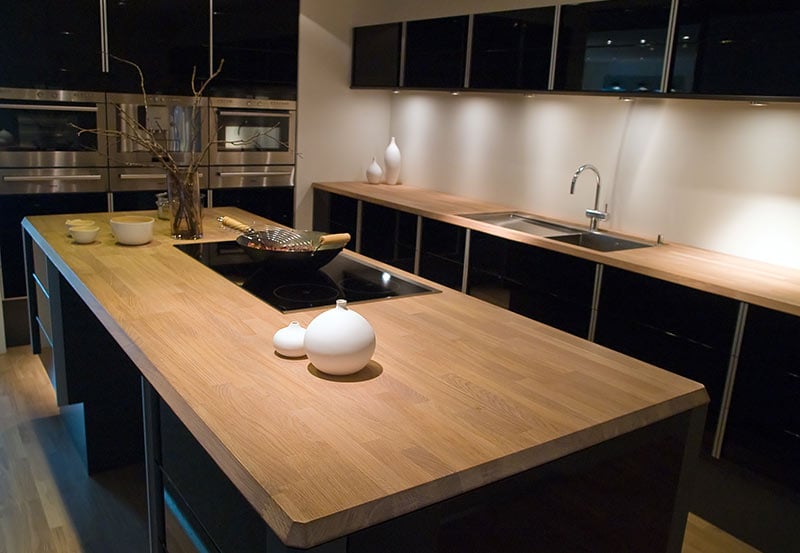 Ambient lighting is all about creating a mood. That can be a sleepier, cozier mood for a wake-up time in the morning, maybe it's a more romantic glow for those kid-free and couple-happy moments—or ambient light may even involve fun colors that augment the kitchen's color scheme you've chosen for parties and just-for-fun.
Targeted hood lighting
Whether you're simmering a pot of soup or just looking to infuse a little atmosphere in the kitchen, hood lights provide ambiance and light in a work area. A proper hood light transfers light directly onto the stove so you're not leaning over a hot flame or pot.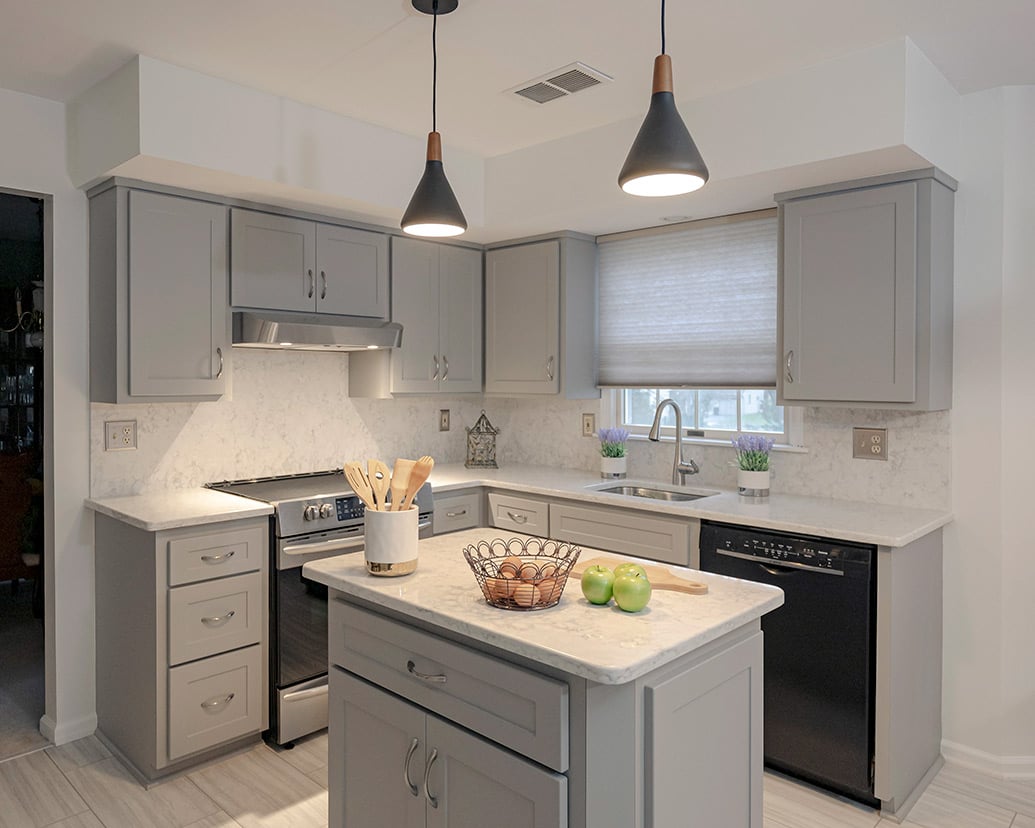 How can I optimize under-cabinet lighting options?
When you're pursuing well-equipped and useful kitchen design galleries for under-cabinet lighting examples, or working with your designer—learn about, ask about and consider the following fixture options, all of which are part of Kitchen Magic's under-cabinet lighting plans:
Long-lasting, low-voltage LEDs
In addition to consuming 90% less energy than their incandescent counterparts, and being more efficient than fluorescents, new LED bulbs last for as long as 50,000 to 100,000 hours! That means far fewer bulb changes by you over their lifetime.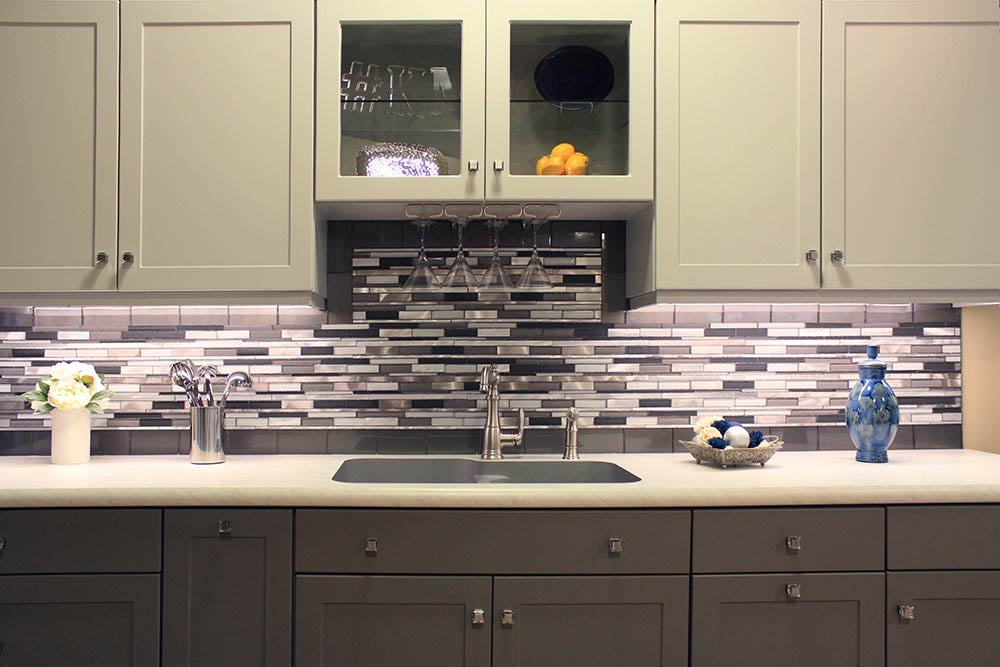 They're safe to the touch
Another bonus of LEDs is that they're safe to the touch. They don't get hot or cause kitchen fires every homeowner's scared of and if you or a family member breaks one, there's no risk of coming in contact with the toxic mercury used in the production of fluorescent lights.
Neutral-colored lighting options
LED lights offer a range of colored lighting options, including cool, warm, as well as bright and natural daylighting options, so you can customize the way they shed light on your kitchen's fixtures and features.
Custom-fit to your cabinet layout
We'll make sure your under-cabinet lights are custom-fit to your cabinets so there are no awkward parts hanging out at the edges or corners.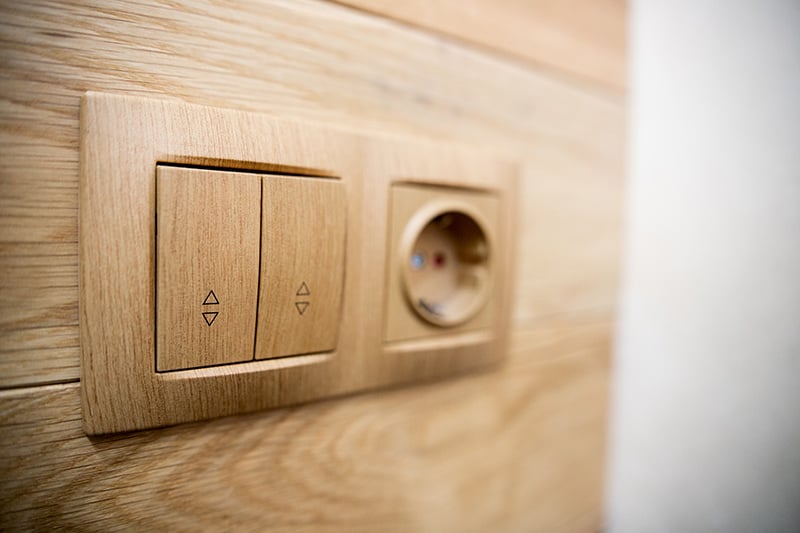 Minimally invasive wires
We want your under-cabinet lights to be as seamlessly integrated as possible, so we use minimally invasive wires that plug into a disguised, standard wall outlet that doesn't ruin the design.
Wireless dimmer switches
Every light should be dimmable so you can customize light intensity and quality—but dimmers are a no-brainer for under-cabinet lights. Wireless dimming options (included in all of our plans) up the ante even further, allowing you to start automating your cooking space light with a handy remote from anywhere in the room.
Where can I hire reputable kitchen remodeling contractors?
Want assistance choosing the best under-cabinet lighting plan for your kitchen design? You'd like to avoid making the mistake of repainting your cabinets on your own or do you want pros to help you choose cost-effective edges suitable for your countertops? We're experienced kitchen contractors that know how to ensure you get one of the best and most affordable kitchen remodelings near you. We'll use our four-decades-long experience and tried-and-tested methods to achieve optimum results you'll be fully satisfied with.
Call us or schedule a free in-home consultation today, and the design gurus here at Kitchen Magic will gladly provide their expertise.