Many of us have small bathrooms and need clever storage solutions to save space whilst keeping an aesthetically pleasing bathroom.
Did you know that Google searches for "bathroom storage for small spaces" up by 120% compared to last year? We reveal 6 solutions for keeping smaller bathrooms organised.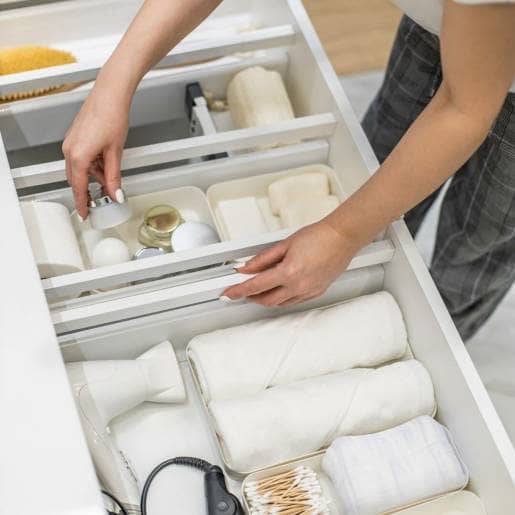 Our bathrooms are filled with essentials like toilet rolls and towels to a range of self-care products, and therefore can easily feel cluttered as cabinets and caddies appear bulky and space-consuming. So, how can those with smaller bathrooms keep things neat and tidy without compromising on space?
Well, we're here to help with 6 simple ways to de-clutter, organise and maintain a small bathroom whilst making the most out of your space:
1. Start With a Clear-Out
First, you should determine how much of your bathroom clutter you really need to keep. It's easy to leave neglected and unused products laying around in cupboards or the shower tray which takes up valuable space needed for the essentials.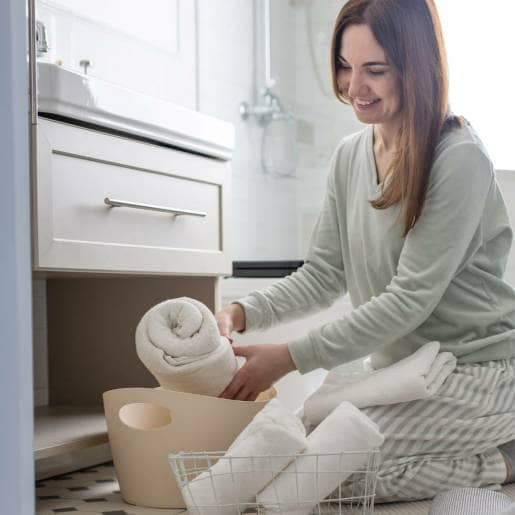 For those who like to hoard, consider things like the use-by date of skincare products, whether you could decanter them into smaller bottles, and if there's much product left worth hanging onto to make the elimination process easier.
2. Combine Your Sink and Storage Units
To maximise floor space, opt for multi-purpose units. Be clever and think about which bathroom features you can combine into one fixture to free up floor space.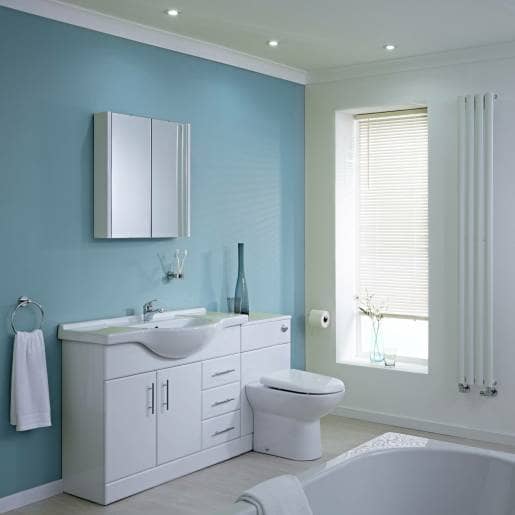 For example, choose a vanity with a fixed basin and shelving or cupboard underneath where you can stack towels and toilet rolls or hide away cleaning products. There you have three key bathroom fittings rolled into one efficient unit that uses a lot less space.
3. Add Shelves, Hooks and Wall Hung Units
Another way to free up floor space whilst looking for storage options is to, add shelving, door hooks, and wall-hung units. Shelves are a great way of storing luxury products that you want to show off.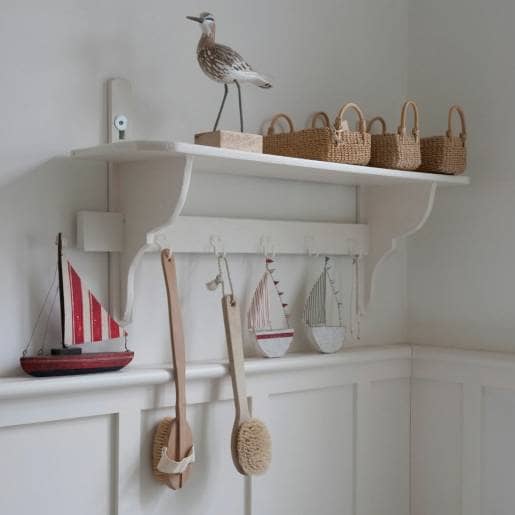 Instead of wasting cupboard space intended for uglier bathroom paraphernalia, create a spa-like display with a mix of candles, body lotions, reed diffusers, and plants, just ensure that everything is fit for purpose and keep on top of this.
Hooks on the back of a door can come in handy for towels and robes too but remember to place too much on them as this will make the room look crowded.
4. Opt for mirror cupboards For Extra Storage
Disguise your storage completely with a mirror cupboard. A mirror cupboard is a popular choice for smaller washrooms as it's another way of combining storage with a key bathroom feature to use space efficiently. Here you can store sink essentials like toothbrushes, paste, floss and soap, consequently freeing your sink space up completely and making everything look much neater.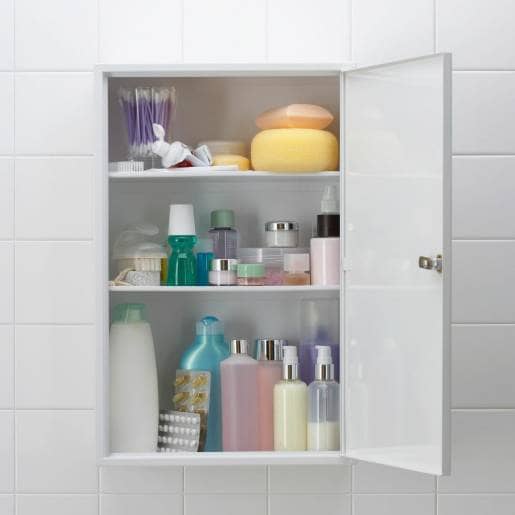 An added bonus of a mirror cupboard is that it will help to open up the space and create the illusion of a larger bathroom.
5. Invest In a Shower Caddy
Shower caddies may be old school but they work a treat. Shower caddies often make us think of some bulky, plastic container that sticks to a tiled splash back and ruins the whole shower aesthetic but a contemporary rail or box can actually add to the look.
For example, in a modern or industrial-styled bathroom, complement with a similarly styled caddy of matt black or brushed brass where you can store equipment like shower brushes, razors, and shampoos.
6. Utilise a Bath Rack To Save on Storage
If you have a combined shower and bath unit, you may prefer to add a bath tidy or tray as an extra storage solution. This is another opportunity to display your favourite relaxing self-care products and free up any side space around your bath which could be balancing several products at one time.
A tip is to stick to the rule of three when laying out items to avoid cluttering the tray and making it appear messy or unorganised, so tidies will have compartments laid out for you to make it even easier.
There we have it, 6 amazing storage solutions for small bathrooms, for a mindful clutter-free space!
Rikki has a passion for interior design and an even bigger passion for writing about it. When she isn't writing about gorgeous bathroom interiors, you'll find her discovering all of the latest trends.