There's just something about a pop of pink that makes a space feel joyful and alive! Have you ever noticed that even wearing pink (or whatever your favorite fun color is) can impact your mood and make you feel a bit happier? I have! If you want to bring a bit of joy to your space, consider a pop of pink. I shared some fun pink finds and inspiration in this recent post: Whimsical and Romantic Valentine's Day Decor.
Today's Sunday Strolls and Scrolls features spaces with pink. I love how even in primarily neutral spaces, even a little pop of pink (in any shade!) brings the space to life.
Enjoy!
Sunday Strolls + Scrolls is a series inspired by the interiors and exterior spaces I fell in love with while scrolling the internet. I particularly enjoy finding spaces and ideas that reflect a sense of sanctuary! I hope this series will feel as relaxing and enjoyable to you as a leisurely walk down a charming street, a peaceful stroll through a garden or finally getting to peek inside a lovely neighborhood home during a Sunday open house.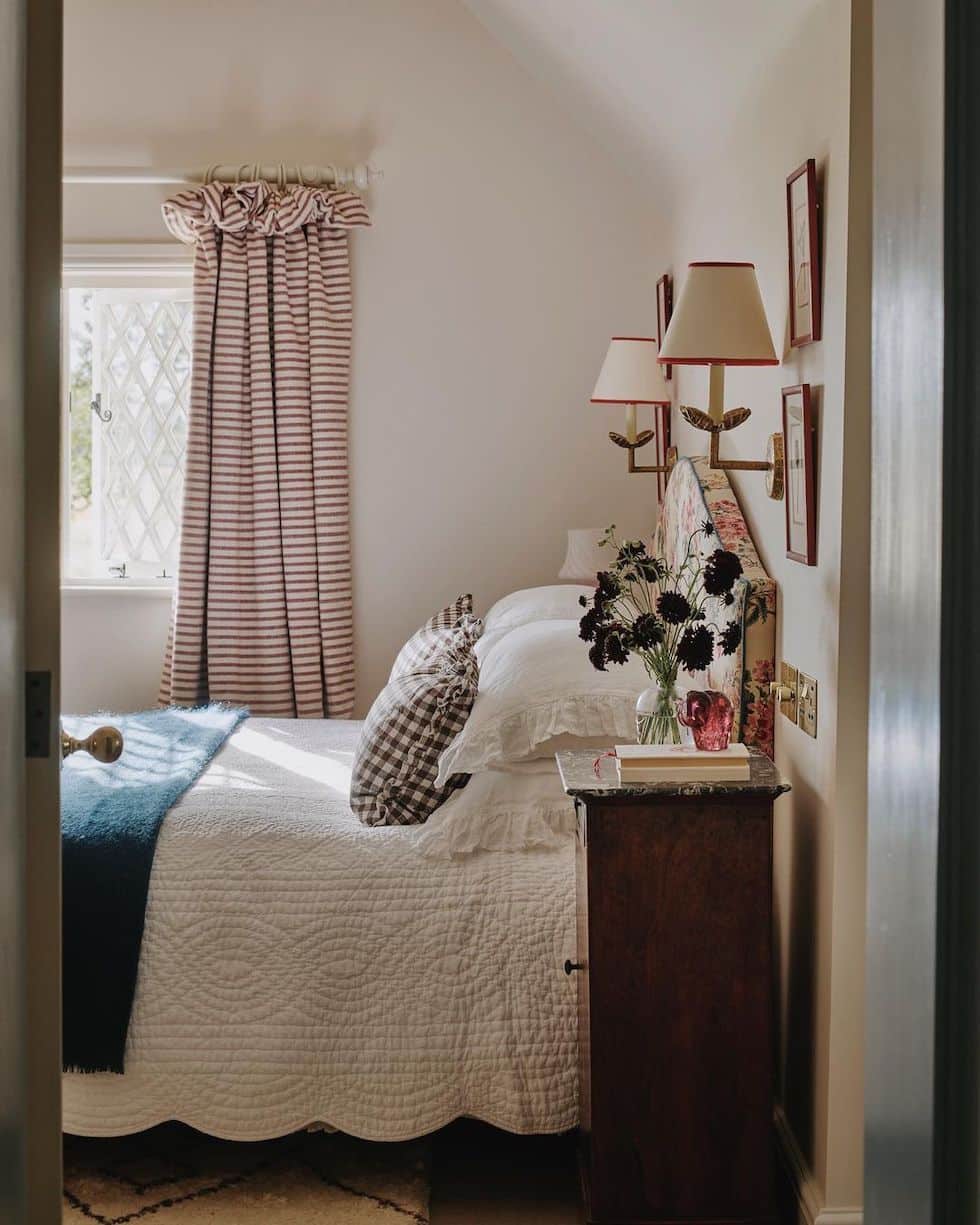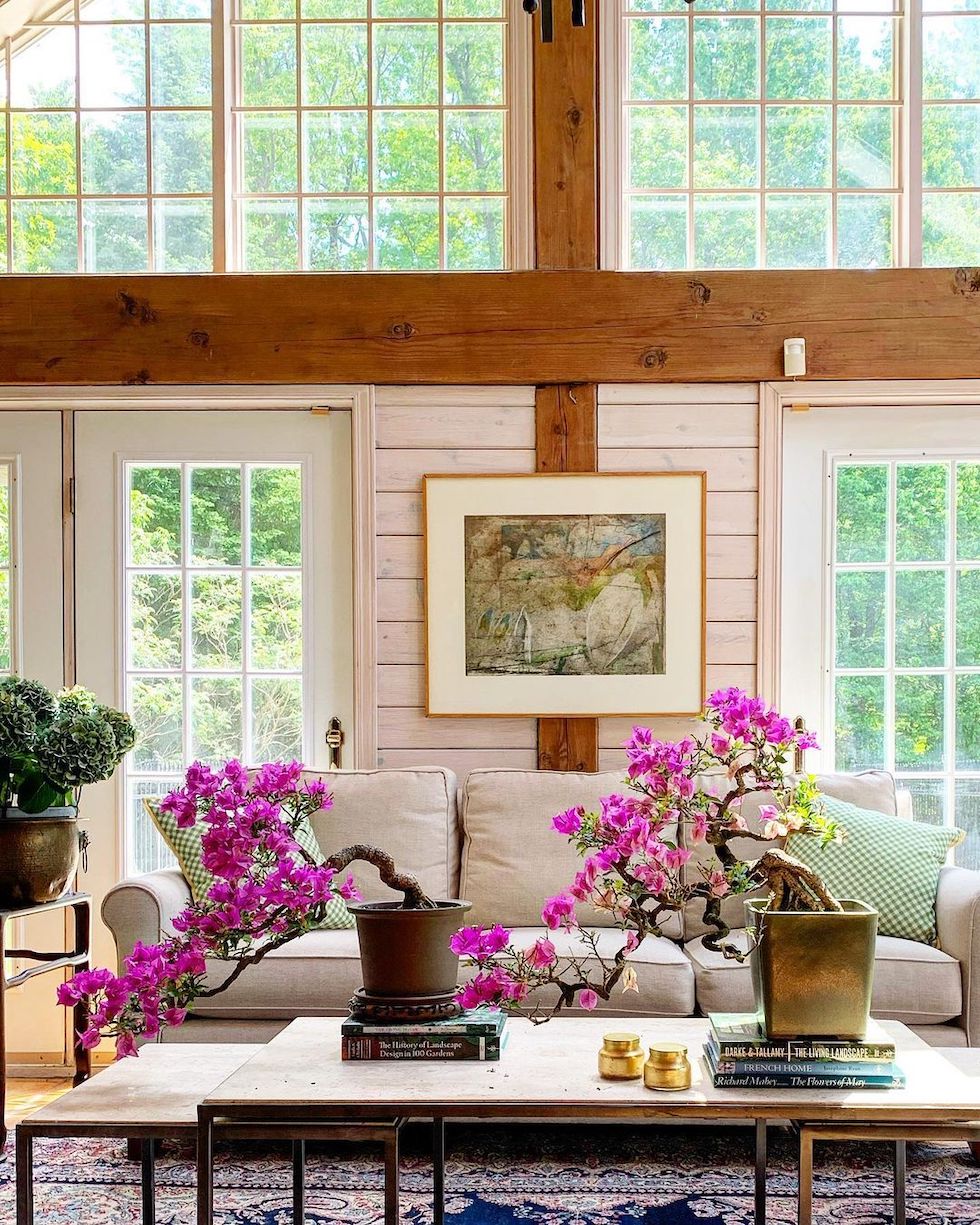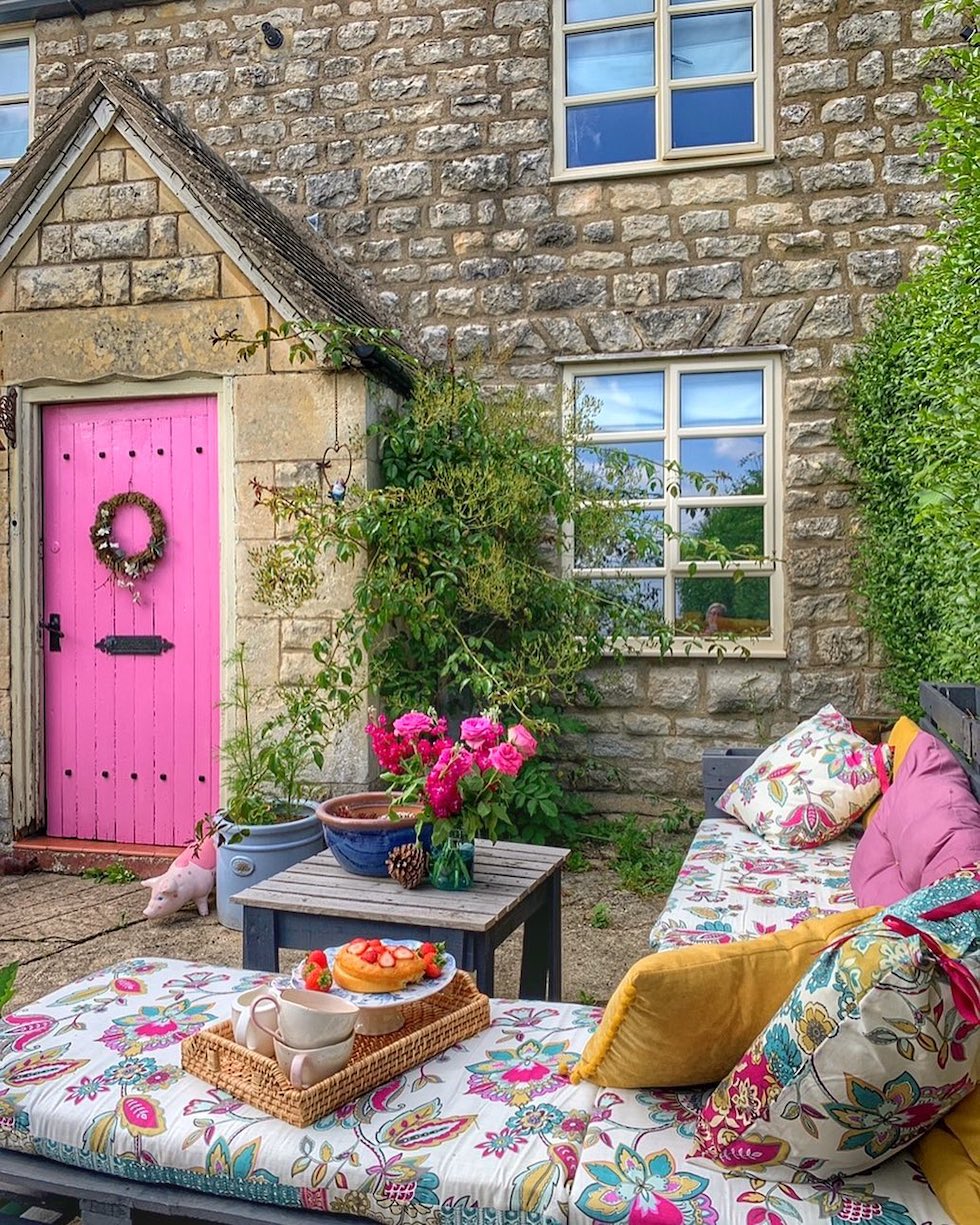 More inspiration from Sunday Strolls & Scrolls on The Inspired Room:
Small Mudrooms and Pantry Spaces
Cozy Winter Fireplace Decorating
Charming Wood and White Kitchens
Rooms with Pleated Patterned Lampshades