This Post May Contain Affiliate Links. Please Read Our Disclosure Policy here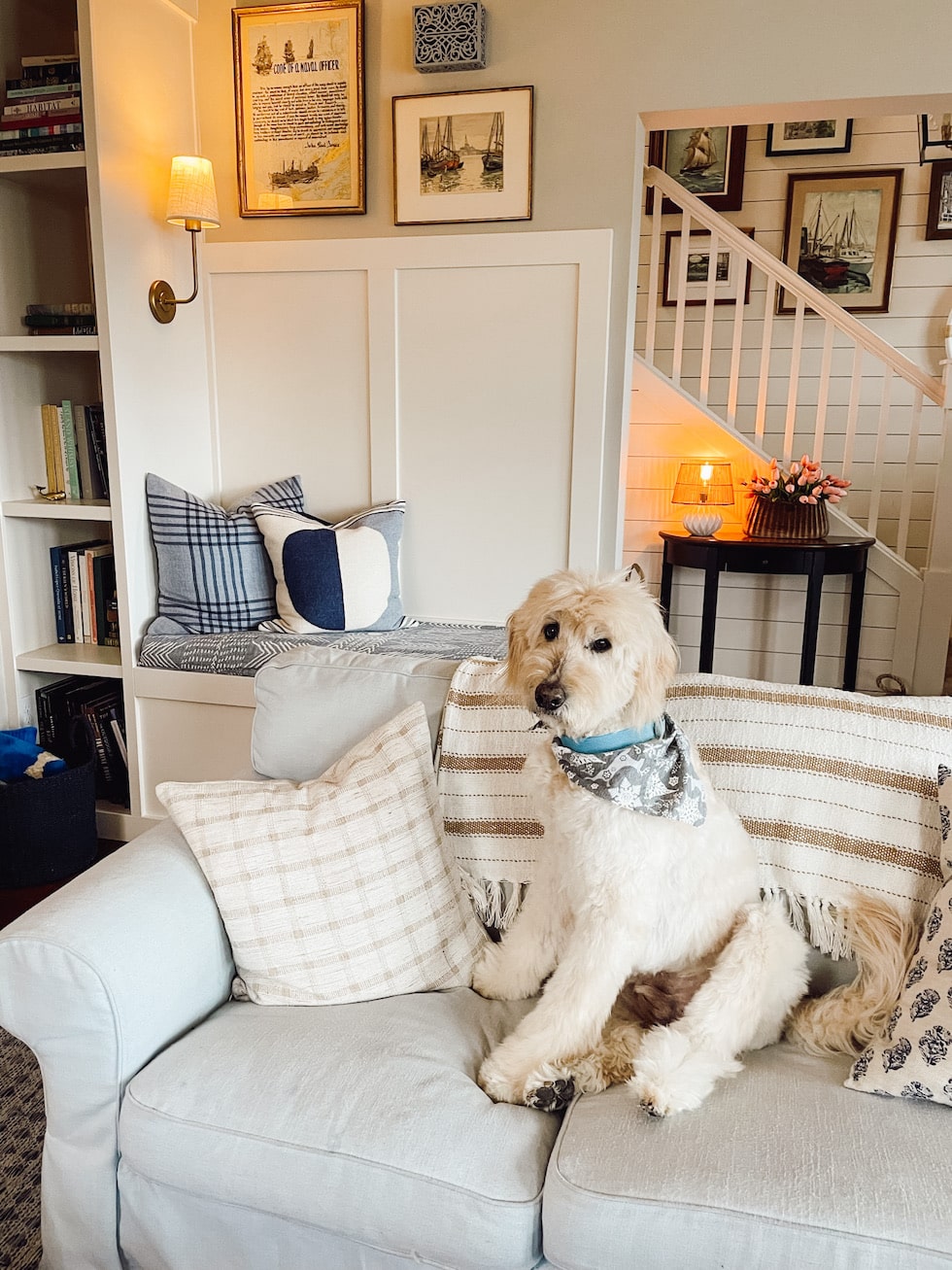 One of my favorite home therapy ritual is a little activity I call puttering. No matter what my schedule looks like, I make time for puttering because it makes such a difference in how I feel at home!
Do you do this too? (or perhaps you call it something else?)
Puttering is to occupy yourself in an unhurried pleasant manner on a number of small tasks, while not concentrating on anything particular.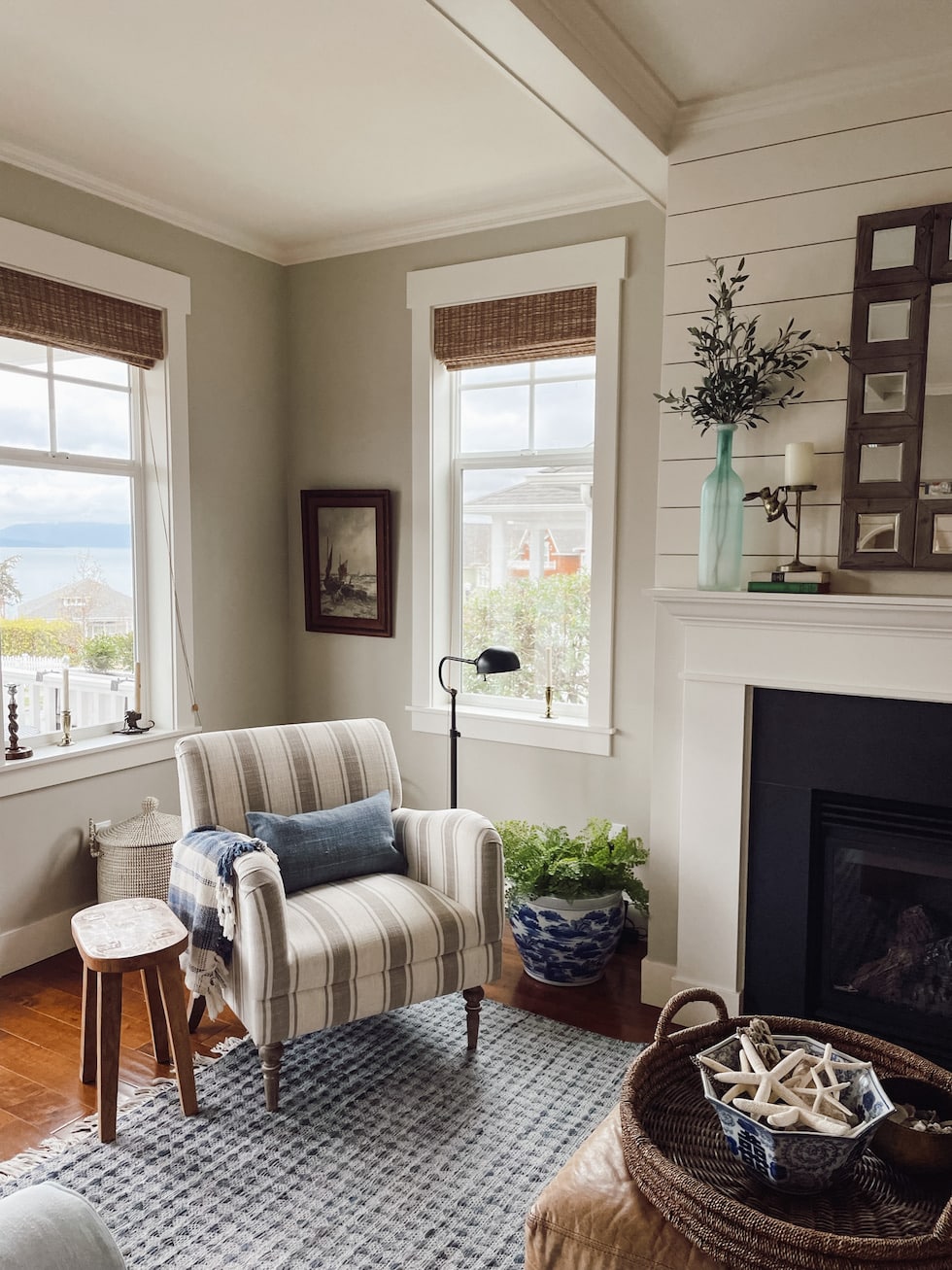 I am an "idea" person. My mind is often bursting with ideas faster than I can make them reality! Sometimes, I have so many ideas or things to do that I feel paralyzed by what to do next. Other times, I can tell my creative batteries need a bit of a recharge, but I don't necessarily have enough time or energy to tackle much.
Regardless of which mode I'm in, it never fails to serve me well when I slow down and putter for a bit. 🙂
Puttering is relaxing, but still feels rewarding and productive! It gives me a chance to reconnect to my home, to think about how I feel in a space, a way to be spontaneously creative with ideas.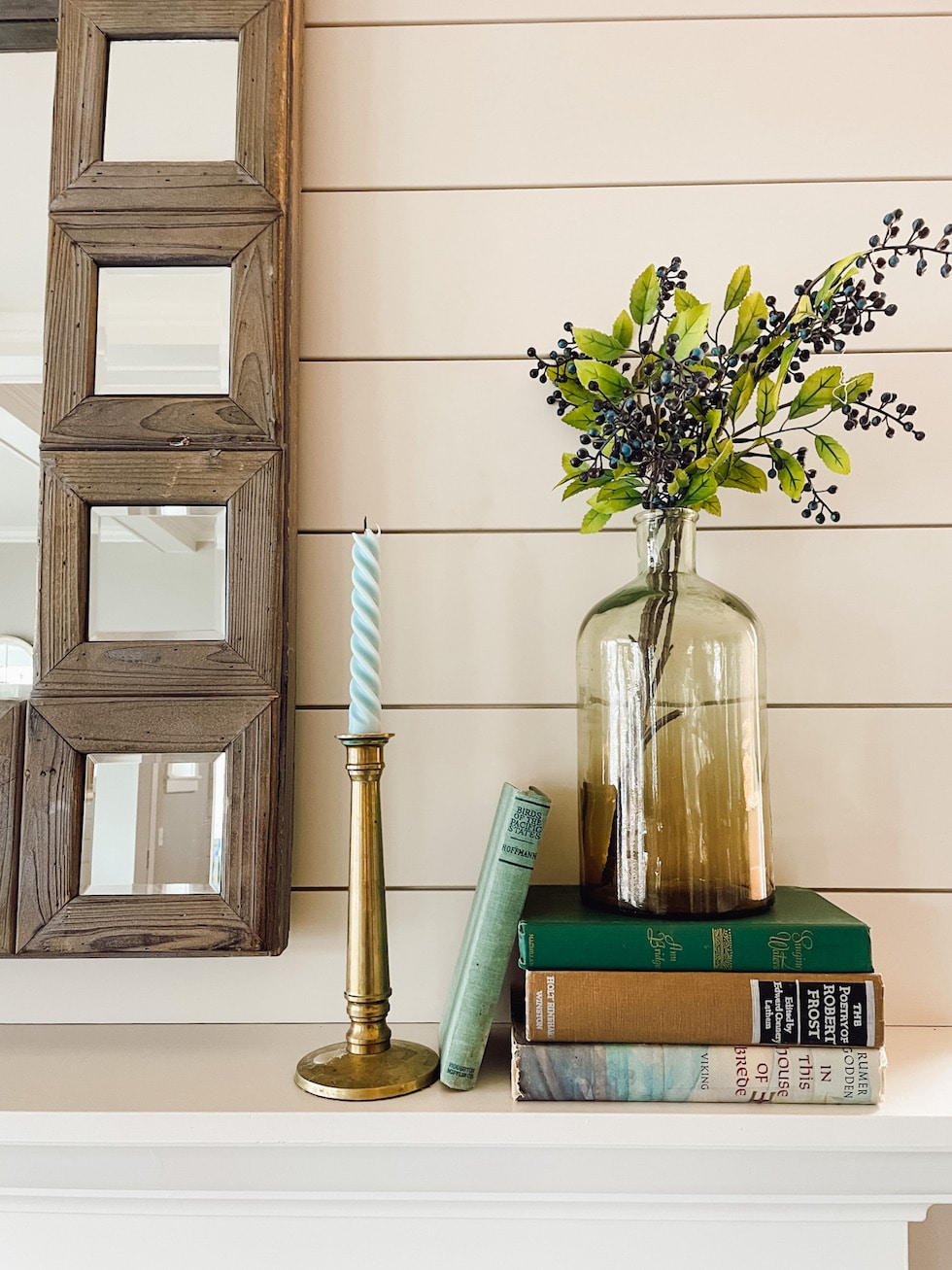 The Goal of Puttering:
The goal of puttering is not to complete an 'extreme home makeover.' It's about slowing down and tending to your home, and then feeling that love come back to you!
It's not really puttering if you make a step by step plan and have too many expectations for how it will go.
The results of your puttering don't have to be groundbreaking, they don't even have to be permanent! What matters is that you took some time to be present in your home and show it a little love.
Puttering is about enjoying little things more. Maybe you are inspired to swap pillow covers, or to move a chair to a new location just to see how it feels. You can change what's on your mantel, declutter a surface, or decide to repot a plant…there are endless puttering possibilities!
Puttering could begin in one room and end up in every room, or it could just be focused on one corner!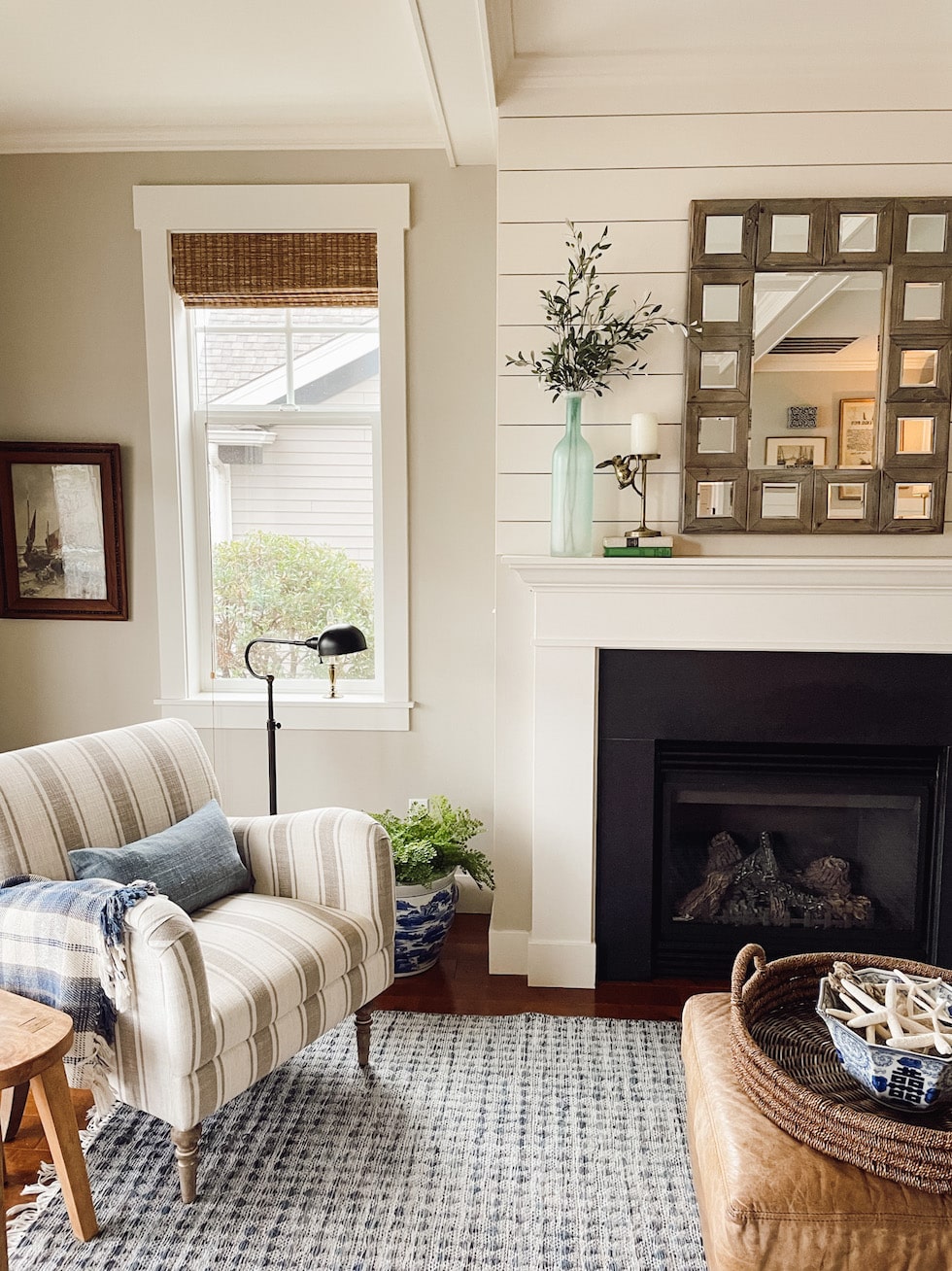 Puttering is like a home therapy session.
Maybe you're not feeling the love for your home right now, or you just are in a bit of a slump? Perhaps you tend to put off what you could do today because you think maybe another day you'll have more time or be more inspired? I understand those feelings, that's why I like puttering!
Puttering is like offering yourself a home therapy session. It's good for you, and your home. It takes away the expectations and overwhelm of making a decision, but gives you a bit of focused time so you can enjoy caring for your surroundings.
Often I will make myself a hot drink, turn on some tunes, and then just follow my whims to see what inspires and transpires!
Puttering is a morale booster! A quick tidy of a nightstand, a dusting of a tabletop, or even a few handpicked flowers in a vase can bring a small but much needed mood boost.
Every day the ordinary can be more beautiful and inspiring if we want it to be. Yes, creating beauty in our home is a choice we can make, even if we don't feel inspired! I've used puttering to get myself out of a slump in my home when I wasn't feeling it a zillion times over the years!
Give puttering a try and see how you feel.
Do you want you want to make progress on your home this year alongside an encouraging community? I'd LOVE to have you a part of our new HomeBody Gathering Place!
You are invited to a comfy corner of the internet for people who want to turn their home into their sanctuary.
As a member of the (all new!) HomeBody Gathering Place, we will offer daily routines, seasonal rhythms, and printables to help you make progress with your own goals and visions for your home. You'll be able to take part in fun home challenges, ask questions and offer ideas, and we can talk about all of the practical and enjoyable ways to create a sanctuary in every season.
We'll share relevant ideas, topics and motivational challenges to help each of us reach our own unique sanctuary goals. Best of all we'll be on this journey together. You'll be able to slow down, find the encouragement you need and be inspired by like-minded friends who are also passionate about creating a sanctuary.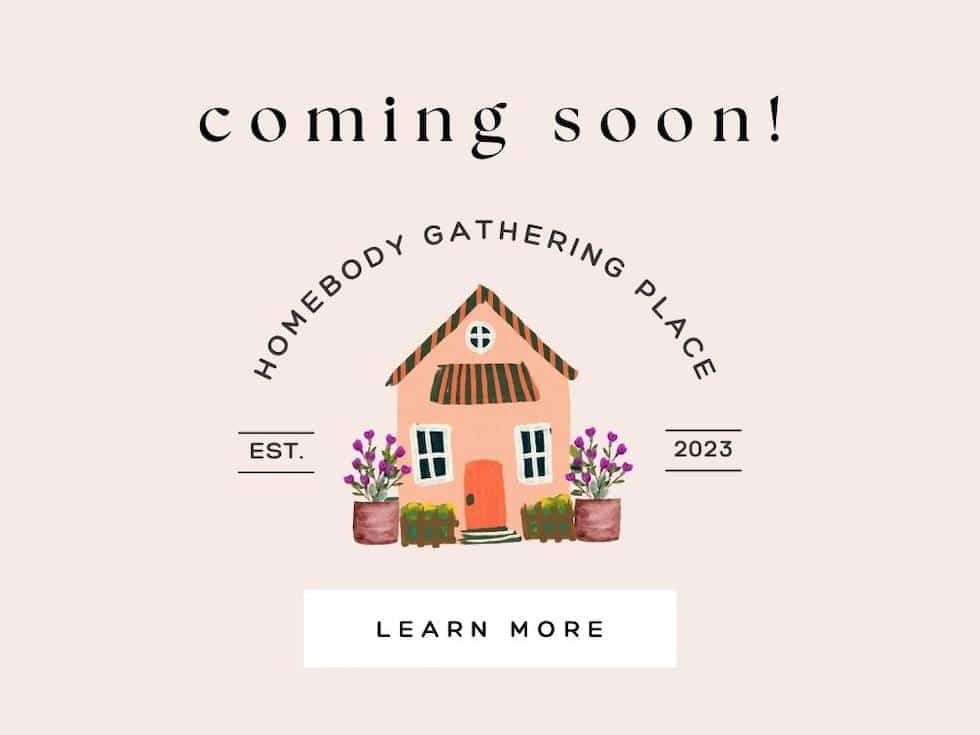 If you would enjoy a community like this, we hope you'll join us! Invite your sisters, friends, neighbors, moms or daughters, and let's do this together!
More inspiration on The Inspired Room:
How to Decorate: A Slow Process to a Style You'll Love
My decorating and homemaking books, including NYT Bestseller Love the Home You Have