This Post May Contain Affiliate Links. Please Read Our Disclosure Policy here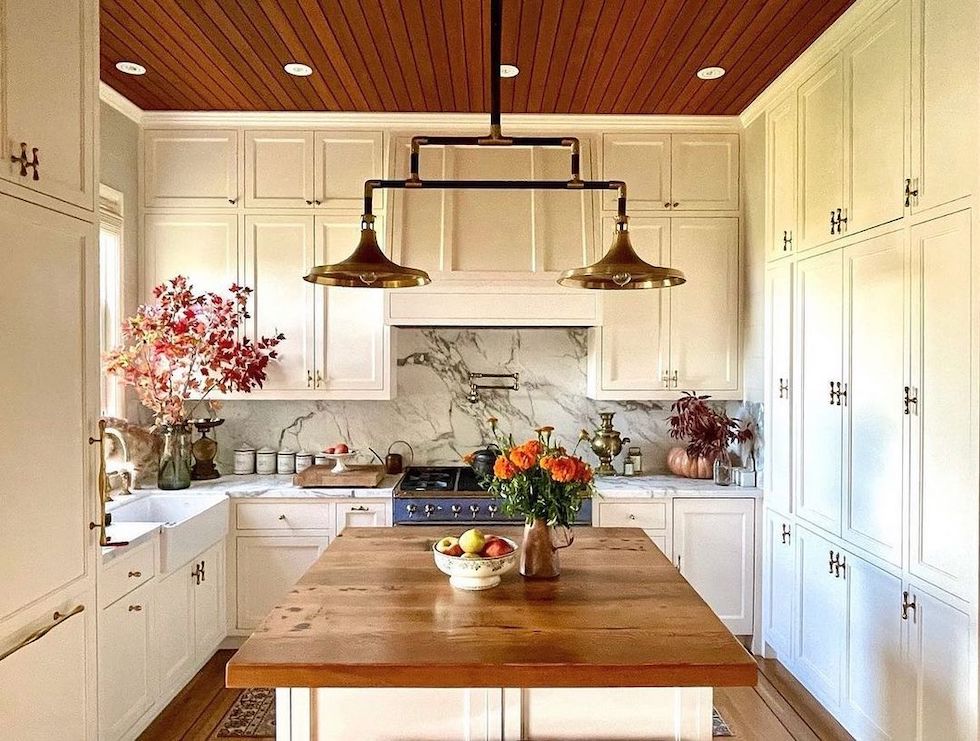 A mix of wood and white in a kitchen, with metal accents and a bit of color (or a shade of black) for contrast has always felt like a classic formula me. There are so many ways to bring those elements together and add your own personality.
I've remodeled many of our kitchens over the years. Before social media, I loved pouring over magazines to get inspired. Of course these days, inspiration can be found EVERYWHERE online. The endless ideas may seem inspiring at first, but overload can eventually make decisions even more overwhelming and confusing.
Embracing a timeless combination such as wood + white + metal + a bit of an accent color (or a shade of black) can help simplify the direction and give you classic elements to work with.
Today's post features 5 charming wood and white kitchens I love. Notice the various ways they brought these classic elements together through materials, hardware, lighting, cabinets, countertops, ceiling and trims, layout, flooring, the styling…so many ways to use them to make a kitchen your own!
I have saved hundreds of inspiring photos (for all kinds of rooms and design elements) that I'll share with you in upcoming Strolls + Scrolls posts, as well as posts specific to my own kitchen remodel and details I've chosen. I hope you enjoy the inspiration as much as I enjoy sharing it.
By the way, I also share an 'inspired room' every day on my Instagram stories. Follow me there!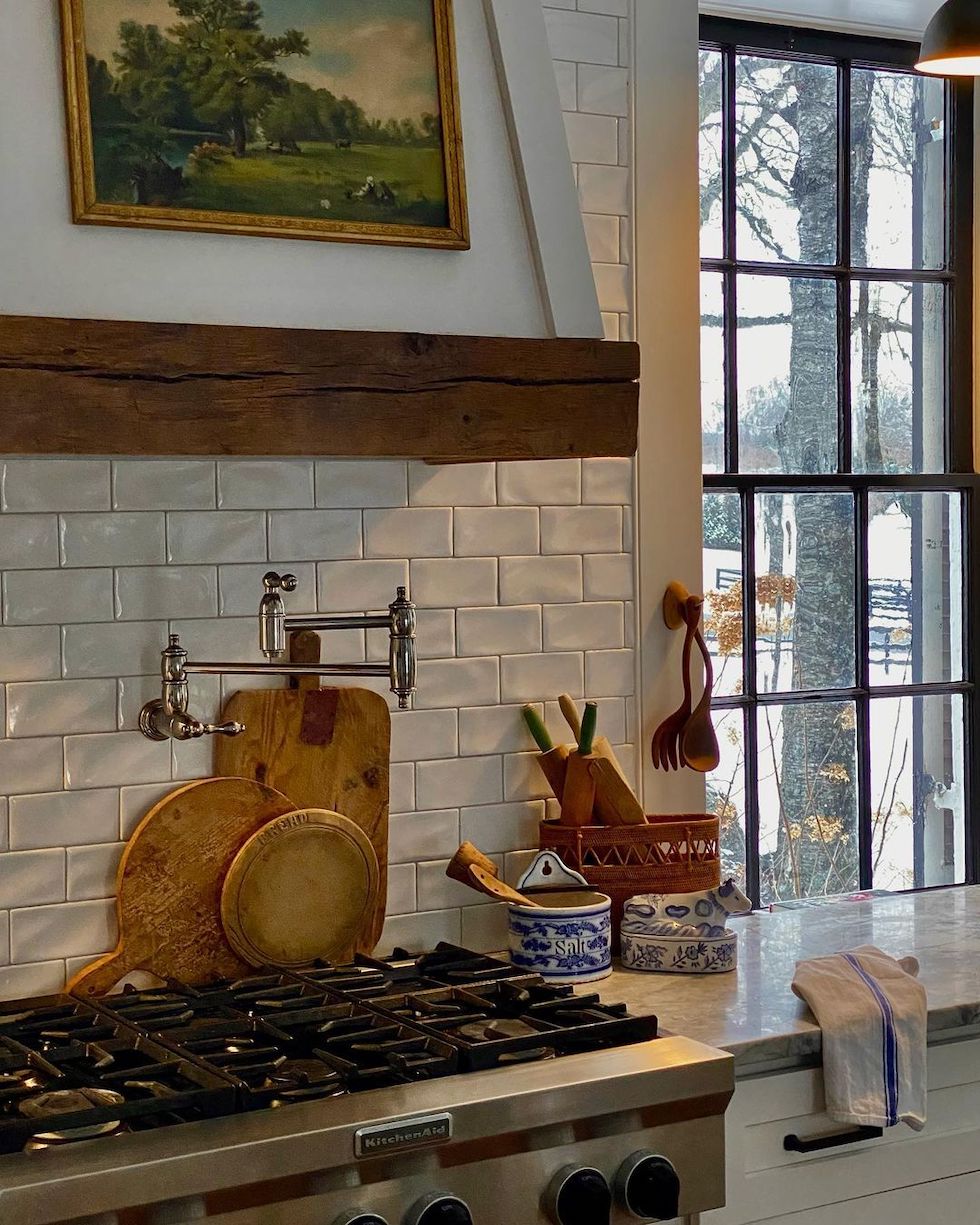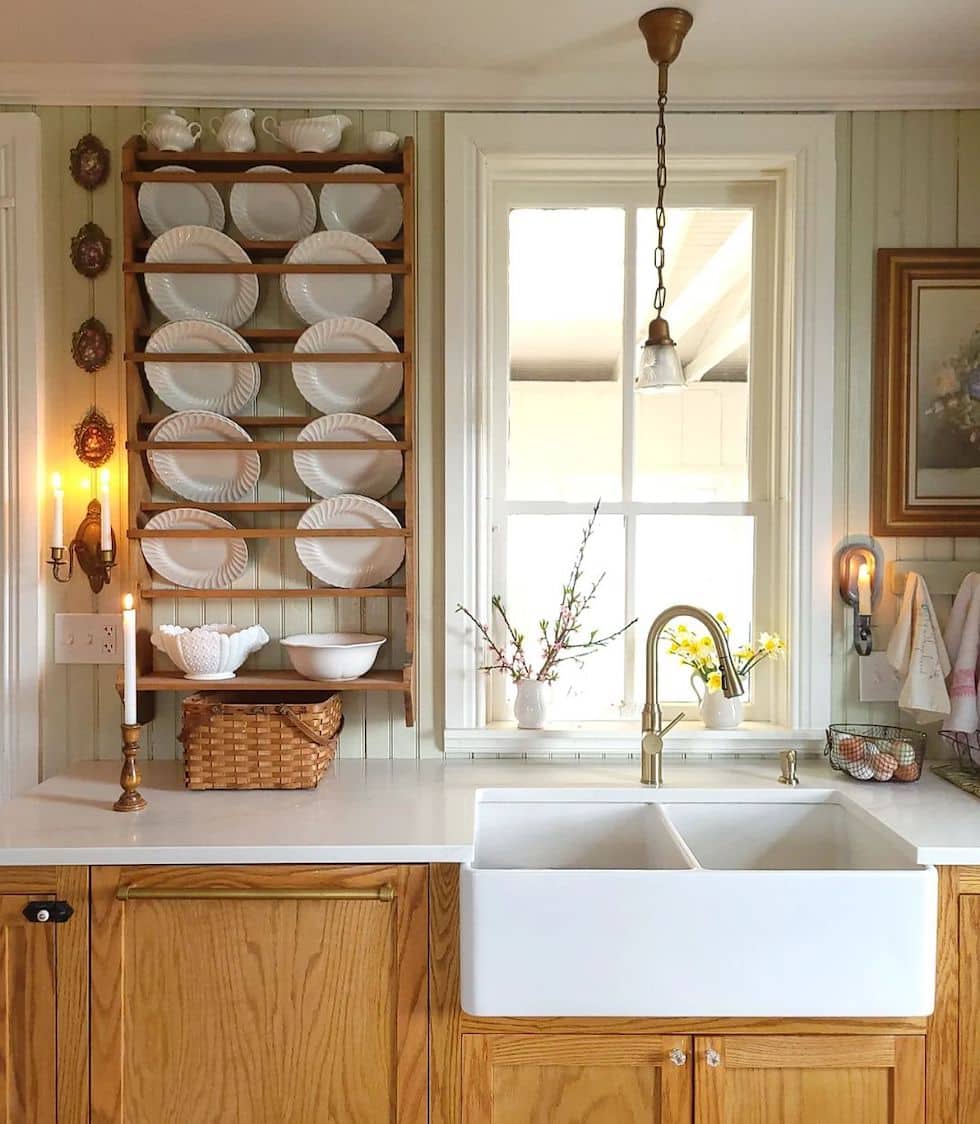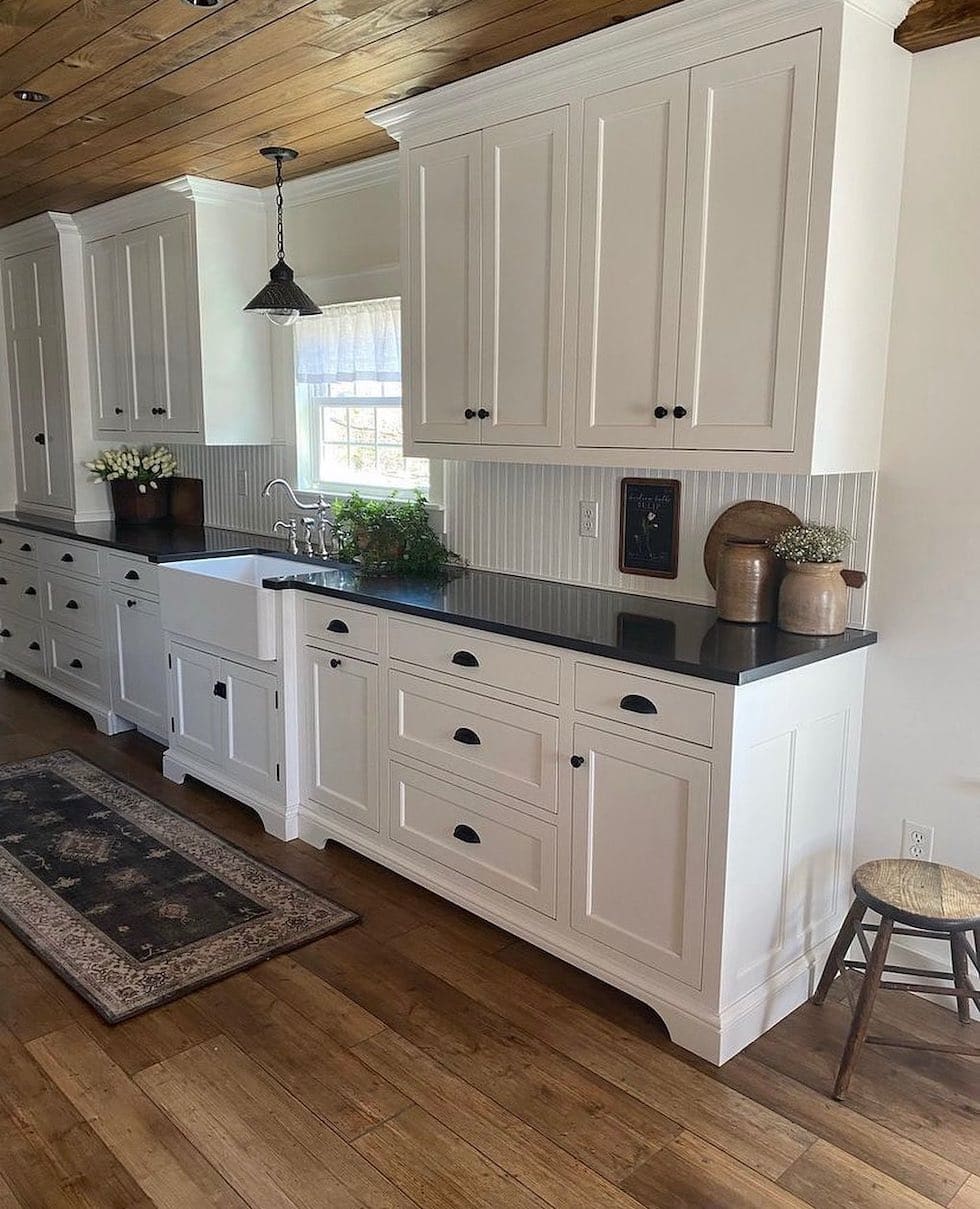 More Sunday Strolls + Scrolls posts:
Rooms with Pleated Patterned Lampshades
Looking for kitchen inspiration?
You'll find lots of kitchen posts here!
Take a tour of my last Kitchen + Sources + FAQ
My Favorite Amazon Kitchen Decor + Coffee Tools
---
Subscribe to my emails here for free home decor inspirationright toyourinbox!