This Post May Contain Affiliate Links. Please Read Our Disclosure Policy here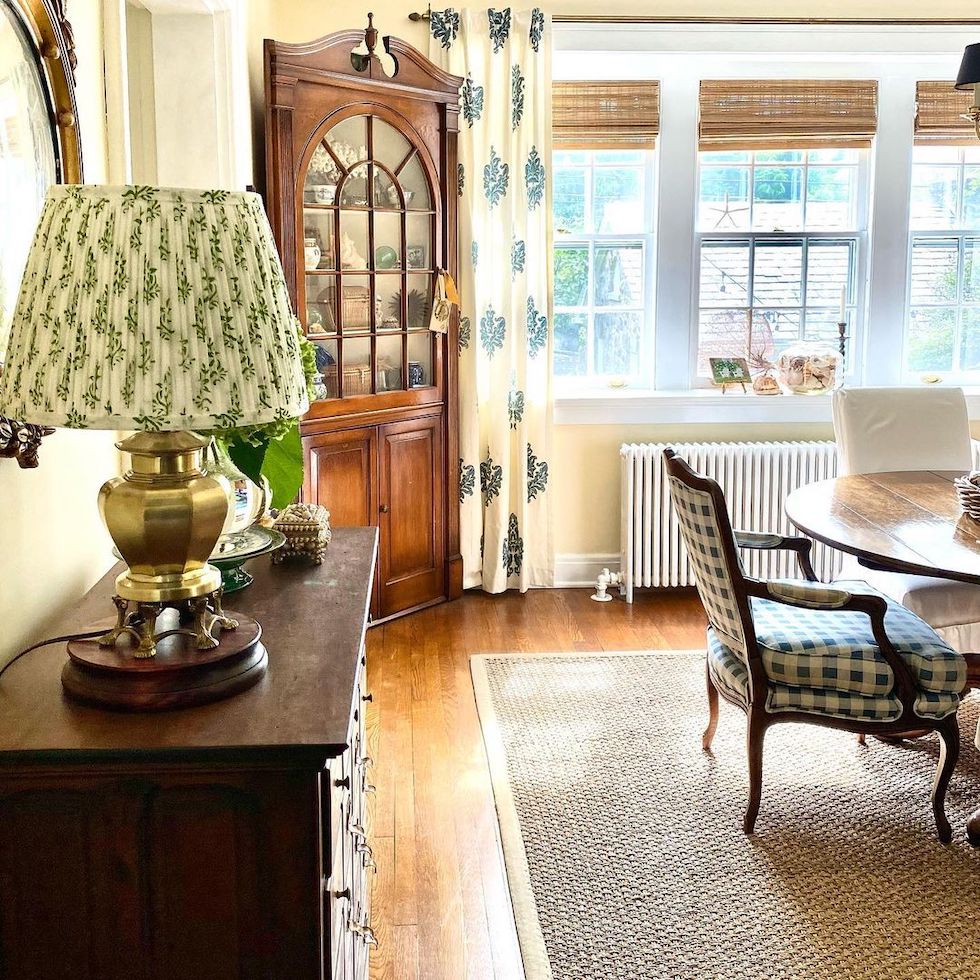 I love saving images I find online as a source of inspiration for my home. Oftentimes after I save many of them, I start to see a pattern in what I like about them! Sometimes I love them because they remind me of "home" and other times I can see how something I love might be incorporated into my own home.
Today for our Sunday Strolls and Scrolls post, I thought I would show you an example of a design element I love and have in my own home.
Pleated and patterned lampshades are a classic / English cottage look that has found a bit of a resurgence lately in the online design world. While they may not fit the mood of every home, I have always loved them. My husband and I have lived in four older English and cottage style homes since we've been married. So it's no surprise to me that this is a look I feel at home with!
As we are living in and designing more spaces for our current home (such as our bedroom, new kitchen and dining room) I've found the existing house architecture and style seems to be easily drawn to (and very comfortable with) my own unique mix of English cottage / Nantucket coastal elements.
We'll see how our home evolves over the next couple of years! I've brought three patterned lampshades here over the last year and so far I think they add just the coziest touch of English cottage.
Here are some of the images featuring pleated patterned lampshades I loved online! Hope you enjoy them, and maybe they'll inspire ideas for you, too.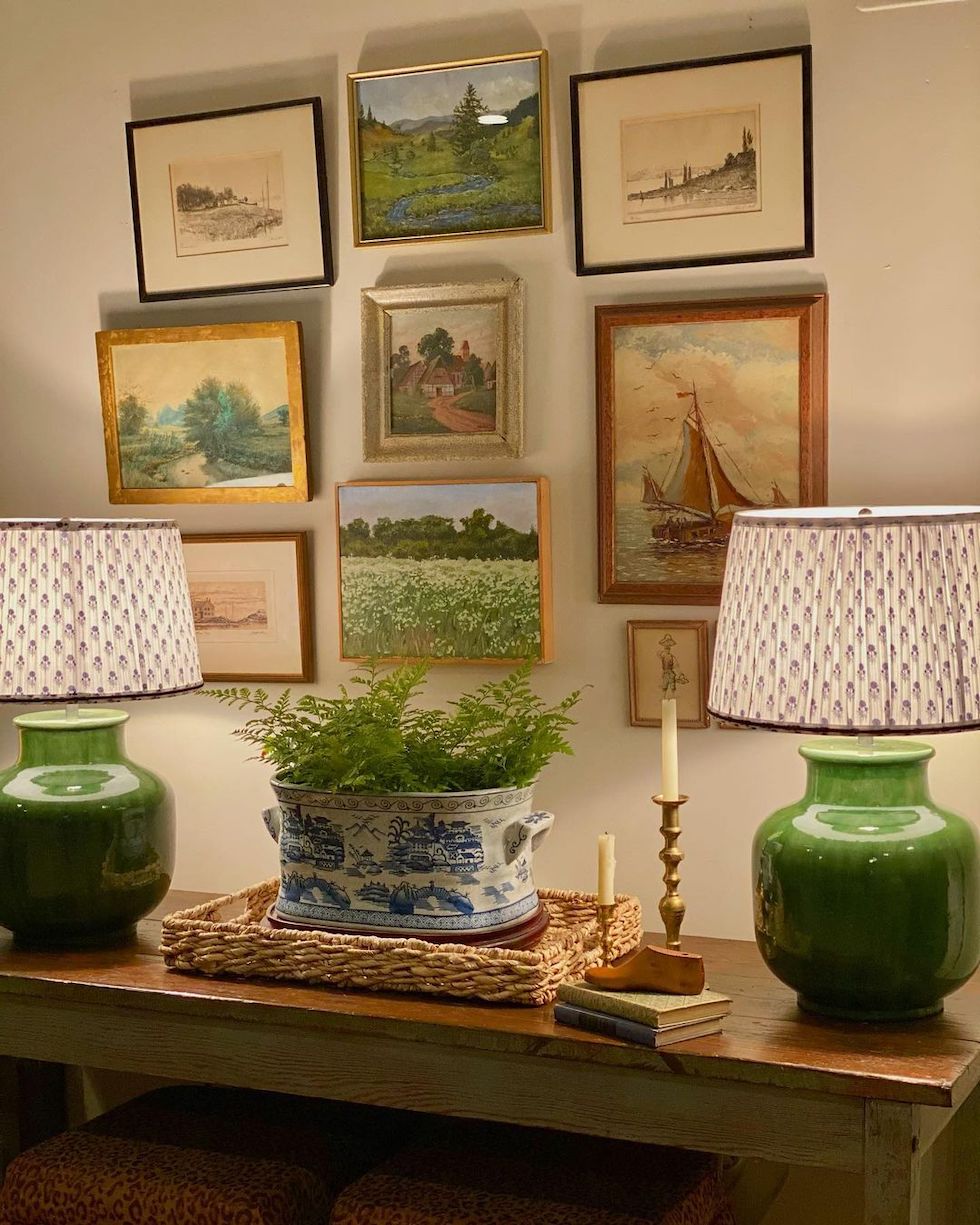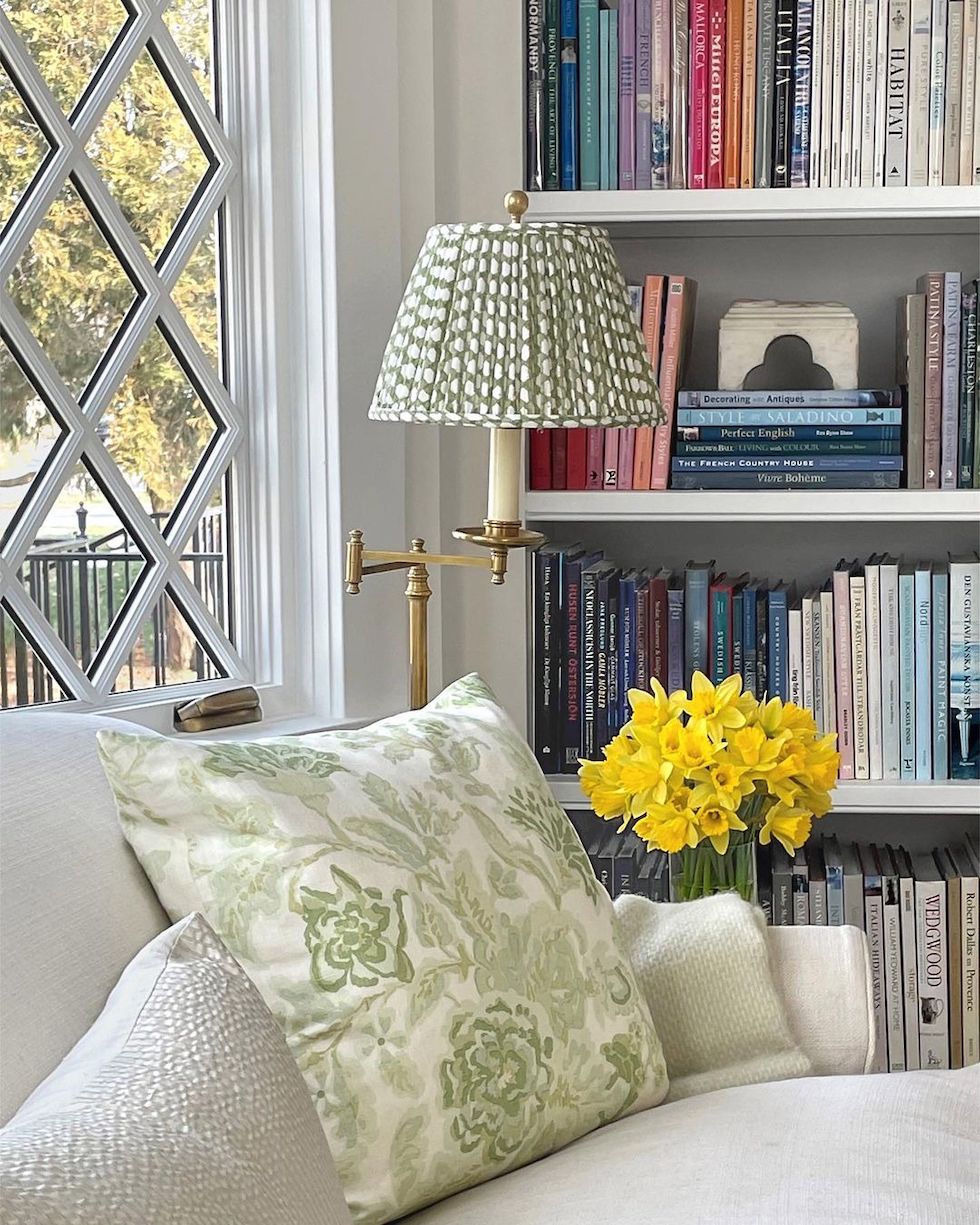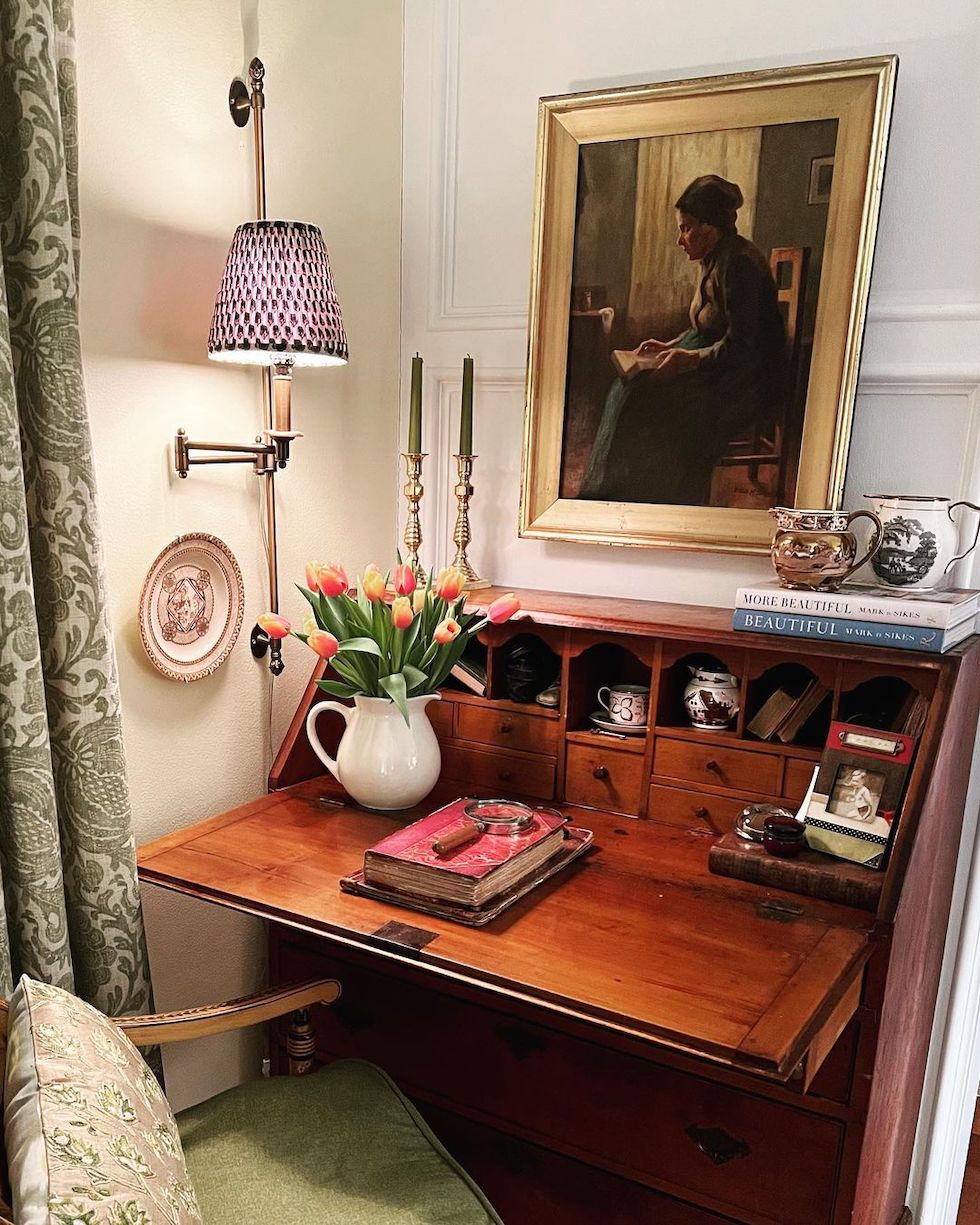 Last week's inspiration post: 5 Warm and Cozy Rooms: Sunday Strolls & Scrolls