Hosting Thanksgiving Dinner is, well—both a pleasure and an annual learning opportunity. Planning and preparation are key when your goal is to host and enjoy a (relatively) stress-free, streamlined event.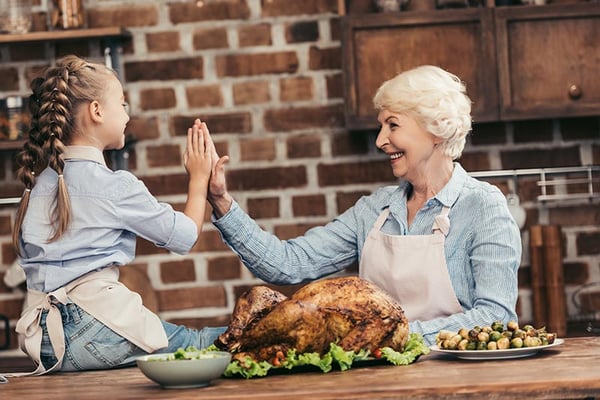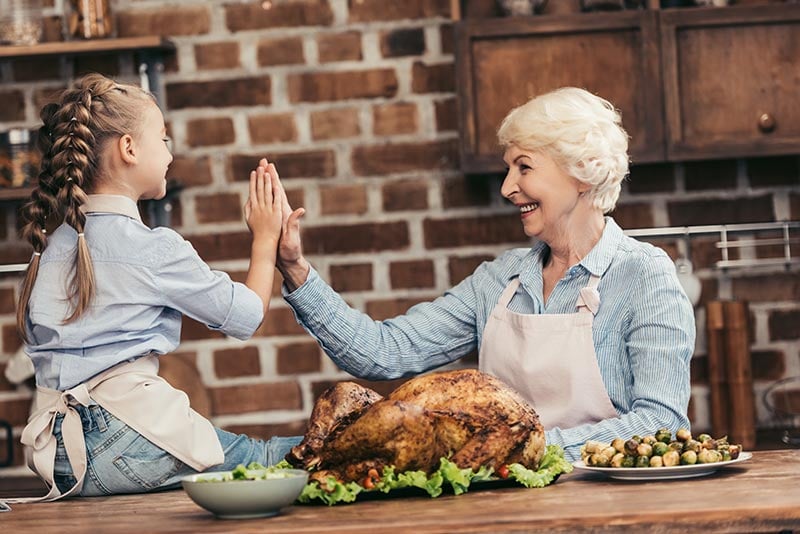 You'll be amazed at all you can do throughout the months and weeks leading up to Thanksgiving—in the form of guest lists and place cards, making things and freezing them ahead of time, and even re-organizing your kitchen to improve workflow and efficiency.
The Ultimate Thanksgiving Survival Guide
Many Thanksgiving hosts typically begin planning a week or two ahead (if they're planners-by-nature) or only a few days ahead (if they're not). The reality is that the early planning for a larger-scale Thanksgiving meal, complete with an attractively set table, place settings, etc., should commence no later than the first week of November (sooner is better).


Put these on your turkey day "to-do" List ASAP
Your guest list
Centerpieces and

sophisticated table decor

Place settings
Menus (including pre-meal snacks and/or appetizers, beverages, etc.)
Tablecloths (Are they big enough? Do they require dry cleaning? Pressing?)
Servingware and utensils (do you have enough to serve what your menu planning revealed?)
Picking up any items you borrow, writing down who you borrowed what from so you can return them afterwards
Having these pre-planning items ready weeks in advance gives you plenty of time to round up any of the items that pop into your head during the remaining week and days leading up to the big meal.
Also—early planning also ensures you get the decorations you want since many stores switch from Halloween to Christmas décor just after Halloween Night. If you wait too long, you may have a difficult time tracking down the silk fall leaves, rustic baskets and unique gourds your decorator's heart was set on.
Choose & Strategize Your Recipes
There are the traditional recipes of course, and then there are the recipes that you get to introduce or borrow from favorite Thanksgiving Dinners you attended (that's how we found our favorite Apple Pie With a Kick recipe…). Once you've lined them all up—it's time to strategize, divide and conquer, and look at ways to make the actual day as prep-free as possible.

Take inventory and shop early
The large majority of ingredients can be purchased weeks ahead of time, leaving only the fresh veggie items for the "week of." Write all the ingredients required from your recipes, figure out the total amounts you'll need of each and then track your pantry supplies.
Create your shopping list from that and buy all the non-perishables at least one week ahead of time. Then, you'll only have a short, quick trip to the store for the perishable items the day or two before. Shopping early typically results in better price-saving deals to boot.
Looking for a mix of traditional and original T-Day recipes? Check out these delicious Thanksgiving Recipes from Allrecipes.
What can you make ahead?
For example, things like homemade cranberry sauce or stuffed sweet potatoes can be made weeks ahead and frozen—to be thawed and/or reheated that afternoon. Then there are things like mashed potatoes and certain veggie sides that can be made a day or two ahead and kept safely in the fridge until they're ready to be reheated..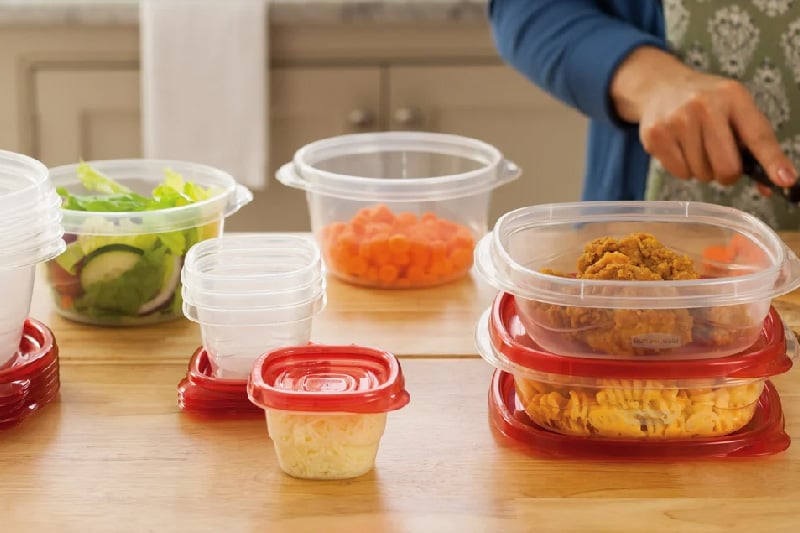 In some cases, you may only find yourself cooking the turkey and stuffing early—and reheating everything else on Thanksgiving. Yahoo! You've gained extra time to mingle, mix drinks and socialize!
Do You Have the Tools for the Trade?
Hosting a memorable party requires the right tools. Once all the food is prepped and cooked (requiring the right kitchen tools and appliances), you need to have the right number of serving platters, serving spoons, carving tools, etc. Then there are all the tools that don't seem like "must-haves" until time-saving tricks are required.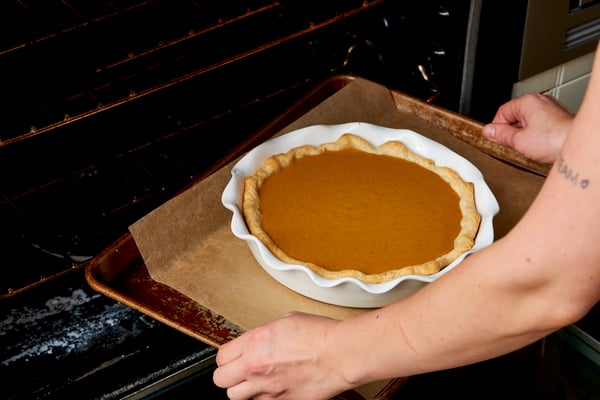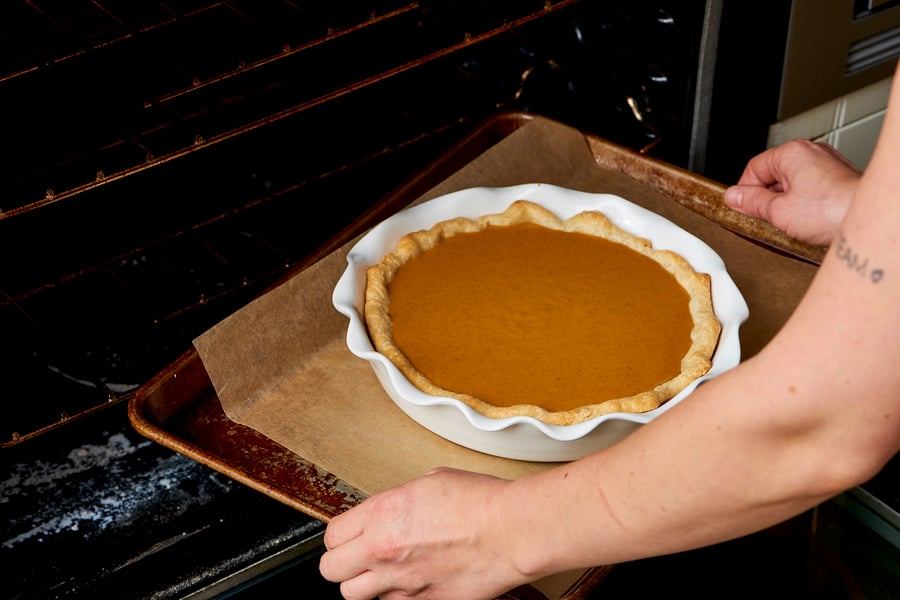 Run down the list of these 21 Must-Have Tools for Thanksgiving, and then start shopping for the lowest-dollar versions in your area.
Go back to your recipes and imagine them as already made—where will they live, what is required to get them onto plates, what will people be eating them with, etc. Putting yourself in the shoes of your guests allows you to envision everything you'll need to serve the variety of items you're offering that day. Have a couple extra platters, bowls and serving utensils on-hand "just in case."
Prepare Your Kitchen Space
A functional and efficient workflow makes all the difference; but for an event like this, you also need to organize the space in a way that promotes socialization and guest comfort, while allowing you to work!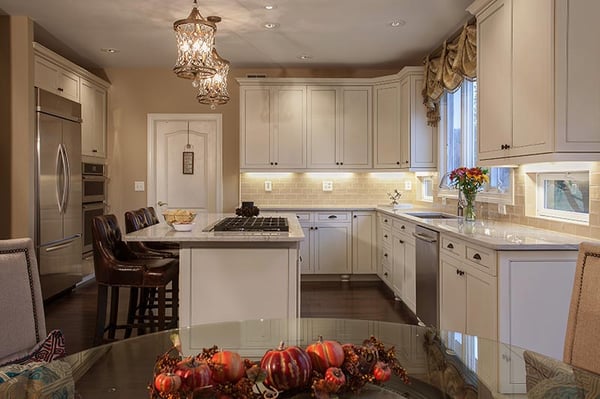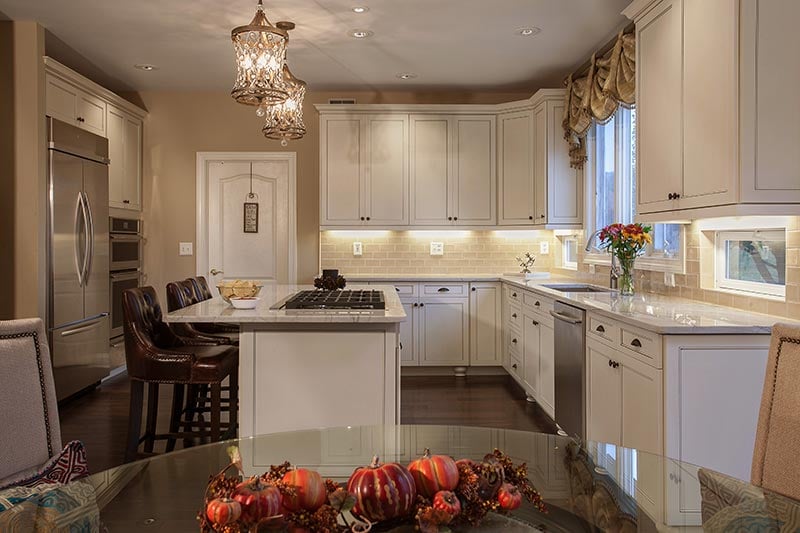 Organize ingredients
From a completely functional perspective, you'll need to act like a play director/set designer as you set up your kitchen to support the mission of the day—meal prep and hosting.
Just as seniors and those with physical limitations plan and design accessible kitchens, you need to create a kitchen that makes everything you need that day accessible to you—even if that means temporarily arranging certain cupboards and shelves.
Check out these 4 Simple Cabinet Changes for Thanksgiving and see if any of them will streamline your meal prep this year.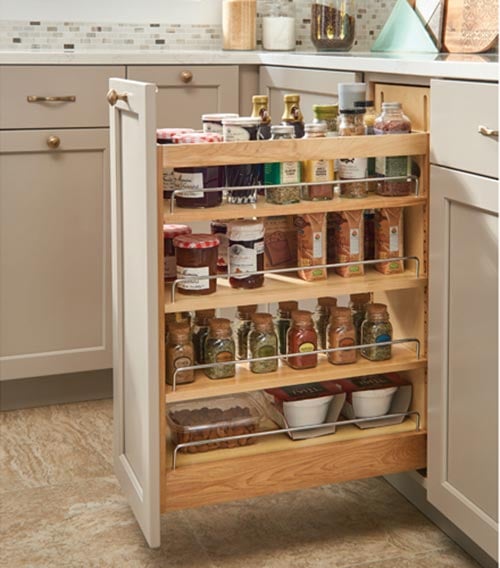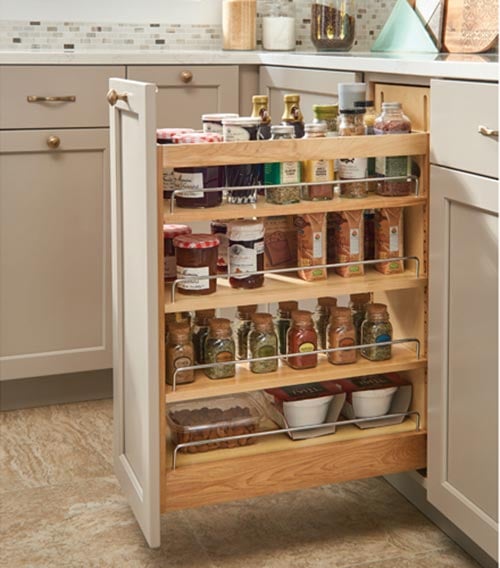 Guide guests into "their places"
Take time to "stage" your entertainment areas in a way that promotes guests' enjoyment, sociability, comfort and food/beverage access, but that also allows you to keep on track of the tasks-at-hand.

For example:

A kitchen island with appetizers is the hub for

an epic holiday gathering

.
Creating small groupings of 2-3 chairs with a snack table will immediately give guests a place to intimately reconnect with one another—never guessing you're trying to avoid distractions and interruptions.
Set out pretty pitchers of water and wine with glasses so guests help themselves.
Add extra hangers to the coat closet, leave the door open. Make some extra room for your guest's coats.
Place some board games or a puzzle in a corner or a specified place for little ones—even if they're on the floor in another room.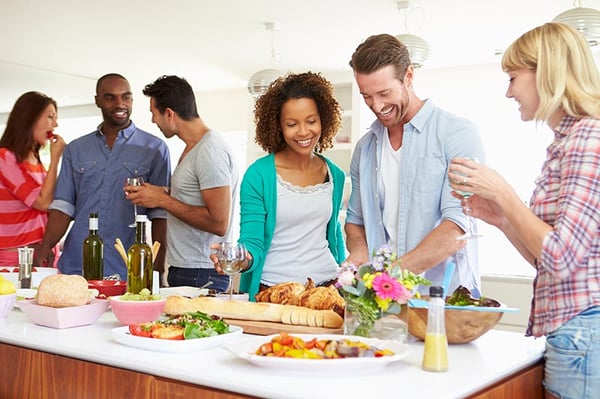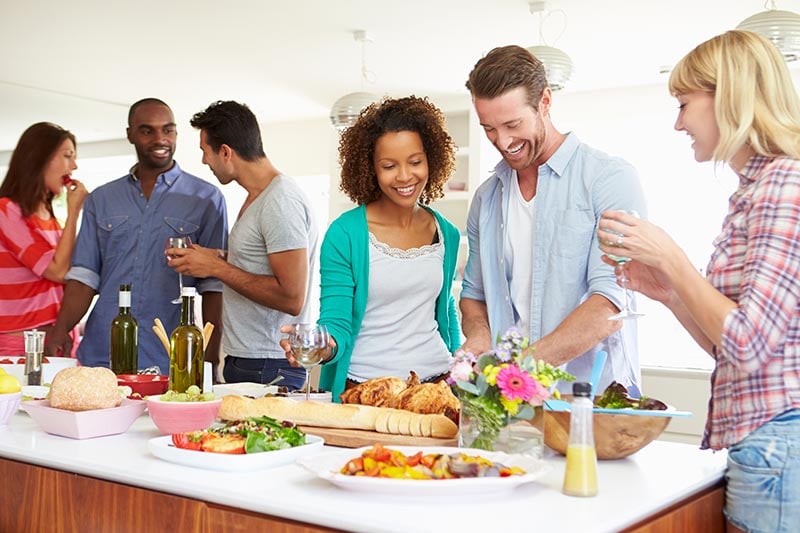 Still don't have a kitchen island or peninsula? Check out Popular Mechanic's ideas for making a faux-island staging area to keep guests at bay while you're busy cooking.
Make Thanksgiving Extra Special With an Upgraded Kitchen
Are you painfully aware your current design is the opposite of a Thanksgiving-worthy kitchen? No worries. Whether you're putting in new countertops or installing custom cabinets, here's a host-specific cheat sheet to keep in mind as you plan for a future kitchen remodel.
1. Build the pantry you've always wanted
Well-designed pantries hold everything you need, with extra space for event-necessary extras and are easy to access. Walk-in pantries are best, but pull-out pantries work wonders.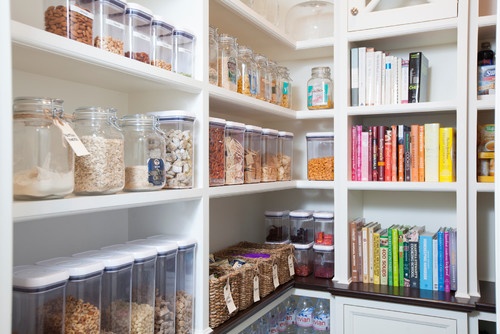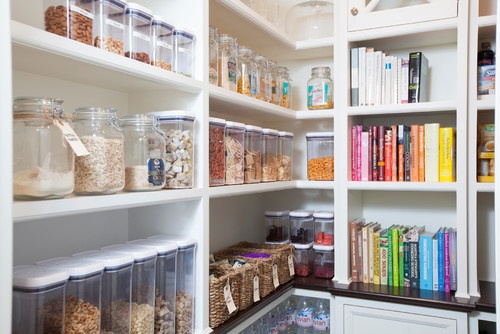 2. Maximize your space's potential
An open-floor plan is ideal for hosting parties at home. Even if you don't like a completely open floor plan, open concept kitchen features (pony walls, wall-cut outs, etc.) enhance overall flow during parties and traditional meal gatherings.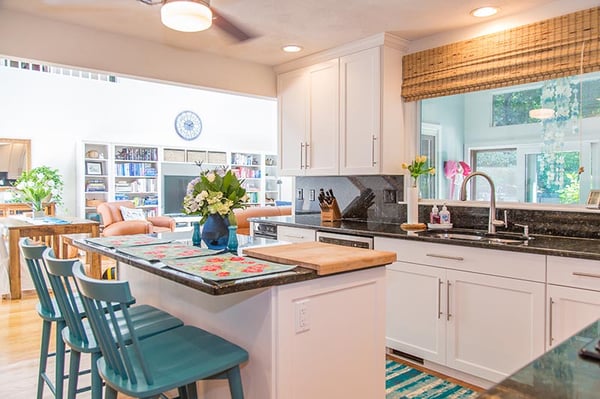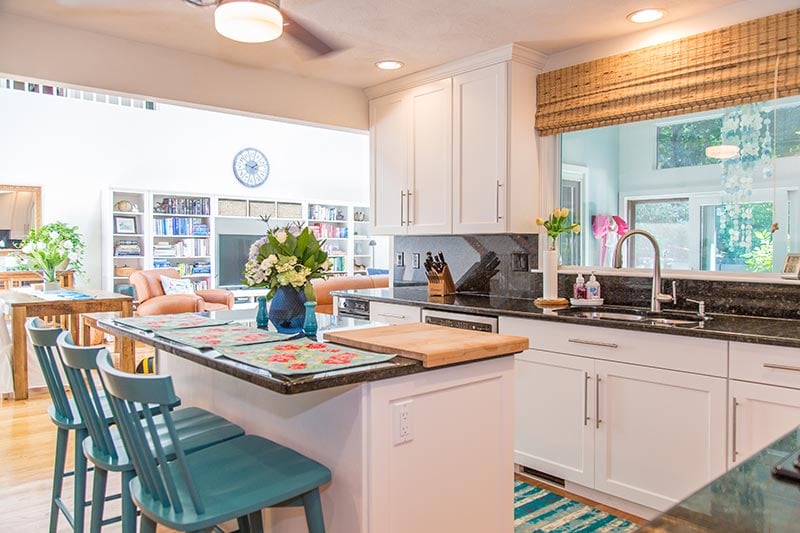 3. Boost your storage efficiency
IIt's amazing how much time and energy can be saved with kitchen storage solutions. Roll-out shelves and other pull-out cabinet organizers, lazy Susan in corner cabinets, pots-and-pan drawers, utensil and cookware-specific organizers—all of these optimize storage efficiency during holidays and every other day.
4. Add built-in seating
Built-in breakfast nooks, banquette-style seating and comfortable bar chairs provide versatile spaces for serving food, pre-loading servingware so it's ready when needed, providing kiddie-seating, etc. Visit 5 Creative and Comfy Kitchen Seating Ideas, and see which ones make the most sense for your kitchen footprint.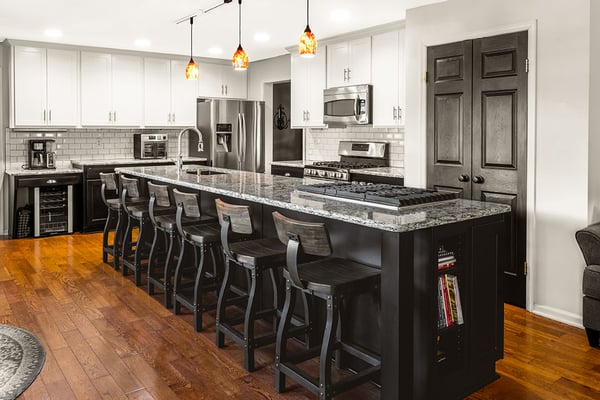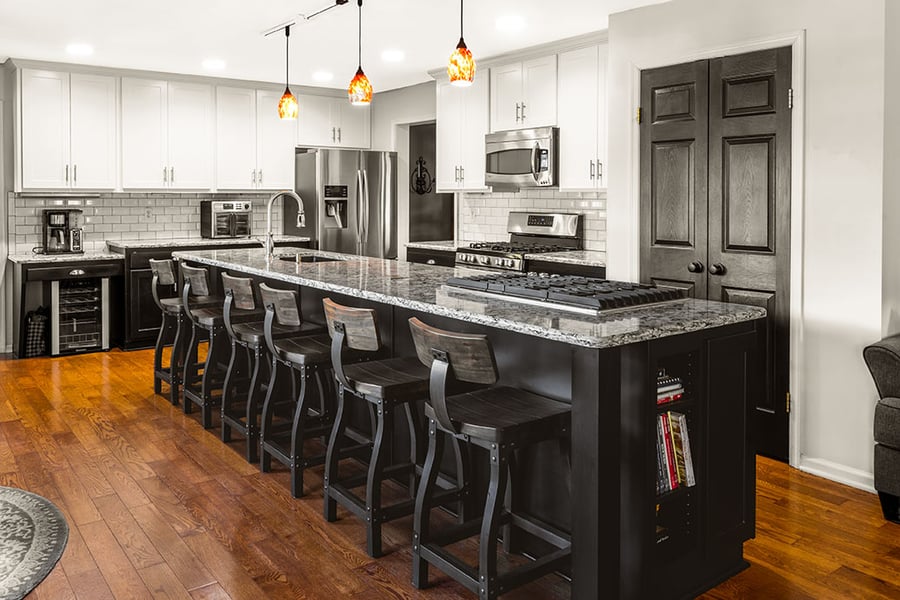 5. Include base cabinet organizers
It goes without saying that organized cabinets are directly related to kitchen efficiency; you simply can't have one without the other. Your spices, utensils, and cabinets can all be organized in item-specific, pull-out racks, making it easy to have exactly what you need at-hand, without any time wasted in hunting or shuffling disorganized cabinet contents around.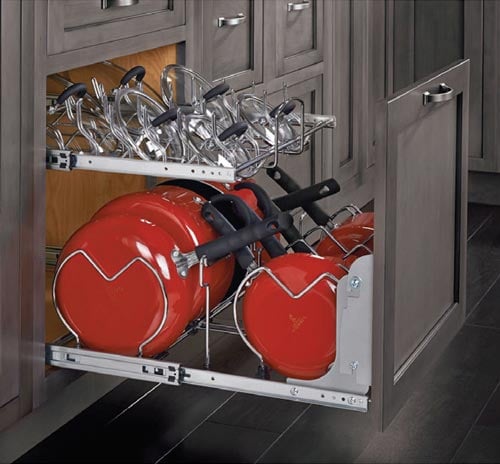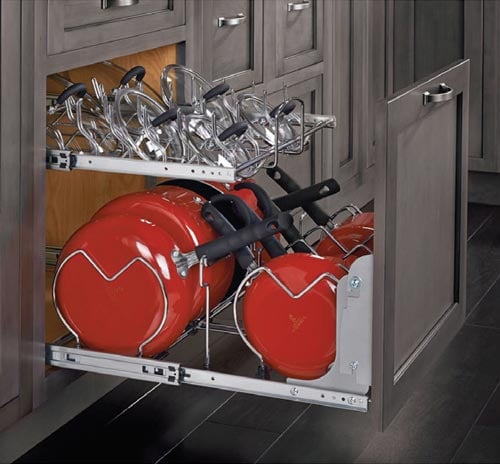 6. Put your drawers in order
Similarly, innovative drawer inserts exist, so you don't have to waste time searching for your 1/2 teaspoon, the microplane rasp grater, the peeler, etc. Organize your drawers with inserts, and you'll be amazed at how much time you gain. Have a look at Drawn to Kitchen Drawer Trends, and you may see drawer organization inserts you never knew existed.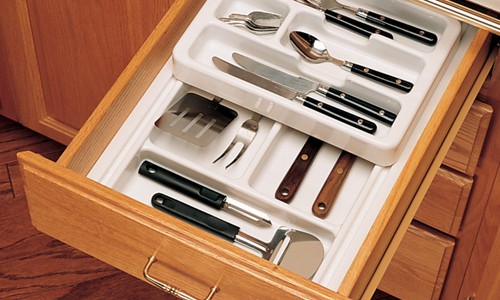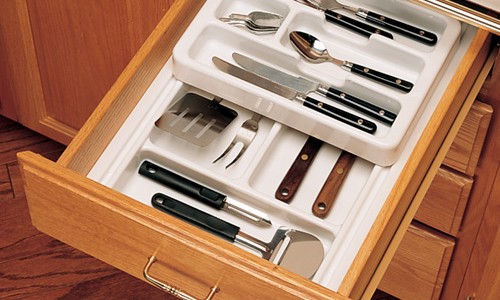 Where can I book a dependable kitchen remodel in Lehigh County?
The bottom line is: hosting large dinners and social events is a learning process. You'll improve exponentially with each one you host. And with Kitchen Magic at your corner, your Thanksgiving dinner will be one to remember. Don't allow an outdated kitchen to deter you from enjoying holidays. Get in touch with us at (866)525-7999 to schedule your free design consultation today to give your entertainment area a boost!