Our team reflects on how IKD's experience and process sets our designs apart
It wasn't that long ago IKD achieved the milestone of having created 3000 IKEA design projects (including kitchens, bathrooms, bar rooms, offices and laundry rooms, among others). We're happy to report we've now more than doubled that total and recently reached 7000 IKEA designs! How'd we do it? As IKEA kitchen design specialists we're experts in IKEA's SEKTION kitchen system and understand how to implement IKEA cabinets — as well as custom cabinet fronts — into your IKEA design. (We work closely with Los Angeles, CA-based Semihandmade (SHM), a leading third-party custom cabinet front manufacturer whose offerings fit with IKEA's SEKTION cabinetry framework). Combine this with a streamlined, online design process and you can see how we've made your designs — and ours — so efficiently.
"We found IKD during an online search as we began working on our kitchen remodel. We visited the IKD Web site, watched the videos, read the testimonials, and decided that IKD would make the difference between total defeat in trying to do the design ourselves and success in bringing our dream to fruition," says IKD customer Michael.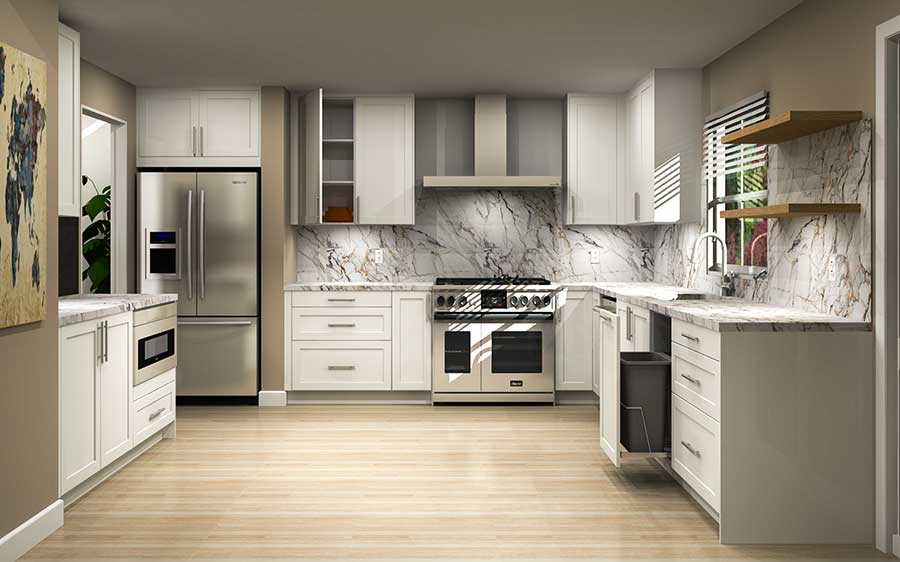 Thanks for that Michael. Michael's modern IKEA kitchen renovation is a perfect example of how we collaborate with our customers to guide them through the IKEA product selection and purchasing process; how we can find local contractors and installers for their project and, of course, identify design strengths (and obstacles) related to your kitchen design. Remember, no matter how much research an IKEA customer may have done, they probably haven't designed a kitchen!
That's why we also offer IKEA cabinet "hacks" and other types of customized IKEA cabinet design options (such as banquette seating) to fit your space. Cabinet hacks are modifications made to standard IKEA cabinets (and cabinet fronts from third-party manufacturers) in order to create custom design solutions while still working seamlessly with IKEA's SEKTION kitchen system.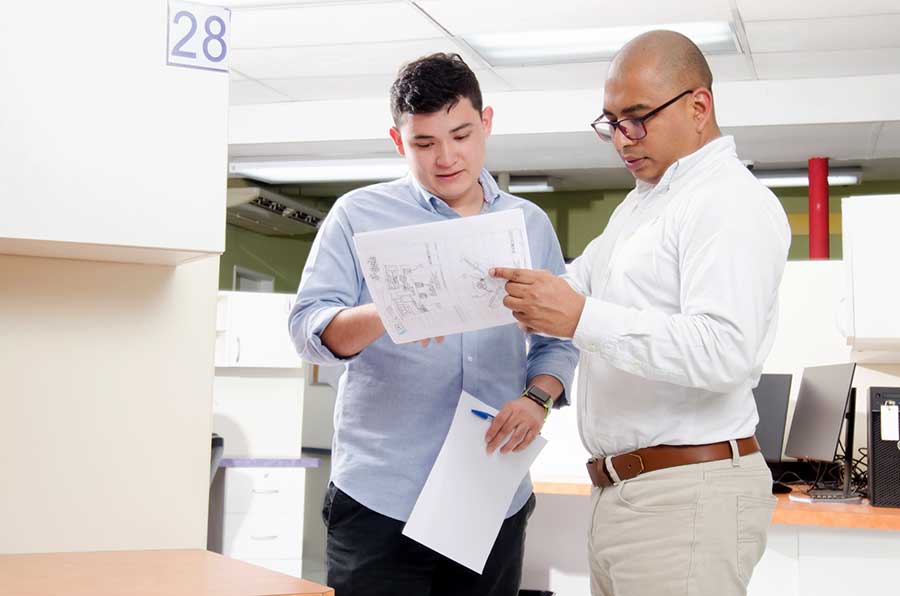 At IKD, we're listeners, questioners and collaborative problem-solvers. We want to understand what makes you — and your design — tick.
Let's see how our experience and process sets us apart!
We'll Design Your Ideal IKEA Kitchen Easily,
Affordably, and Online

Our IKEA Kitchen Design Package is everything you need to complete your new kitchen with confidence.
IKD's History
How'd we get to 7000 designs? Let's take a quick look at where we started.
"IKD was founded in 2010 to provide kitchen design options for IKEA customers who are frustrated using IKEA's Home Planner software and overwhelmed by the prospect of navigating the design process alone. Today, IKD designs 200+ IKEA kitchens per month with a team of eight designers and have expanded its services to include bathroom, closet and laundry designs, among other rooms in the home," says IKD founder, Mike.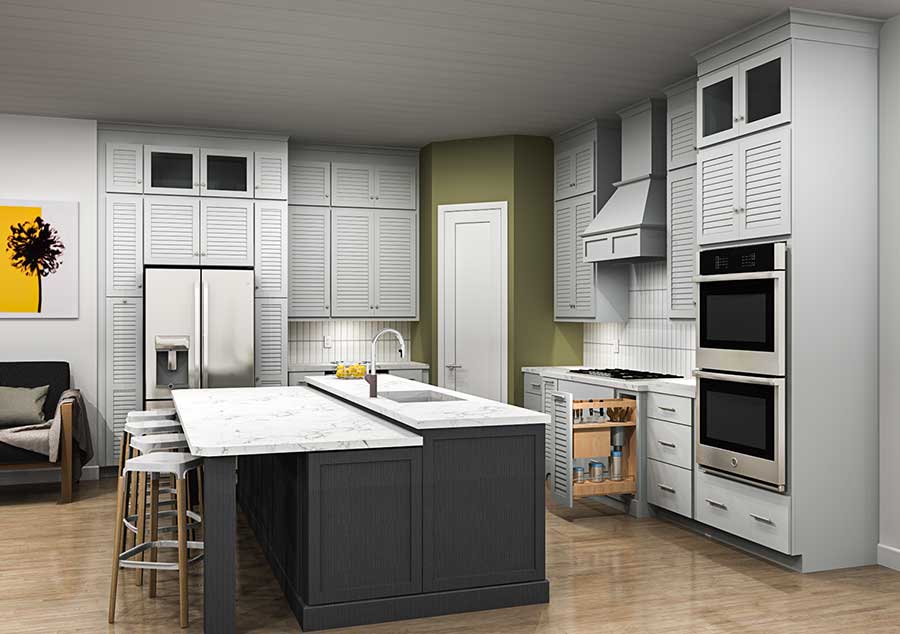 Today nearly 40% of IKD's designs are either laundry rooms; mudrooms or closets. And designing other rooms such as these has really turbo charged our IKEA designs output! What's even more unique is that these other rooms allow for a lot of customization. This includes incorporating unique blends of IKEA cabinets together; selecting custom cabinet fronts from third-party cabinet front manufacturers, like SHM; or creating one-of-a-kind custom cabinet "hacks," such as appliance garages in the kitchen; bench seating in mudrooms (such as this mudroom/laundry room project for IKD customer Steve), or even a comfortable spot for Fido to rest and have a snack in the laundry room.
Among its other services, IKD offers Install Connect, a proprietary database of independent qualified IKEA cabinet installers from around North America. Free for IKD customers, Install Connect features 225 IKEA cabinet installers so finding one near you is now a lot easier. It's for these reasons that IKD has over 150 positive HOUZZ reviews as well.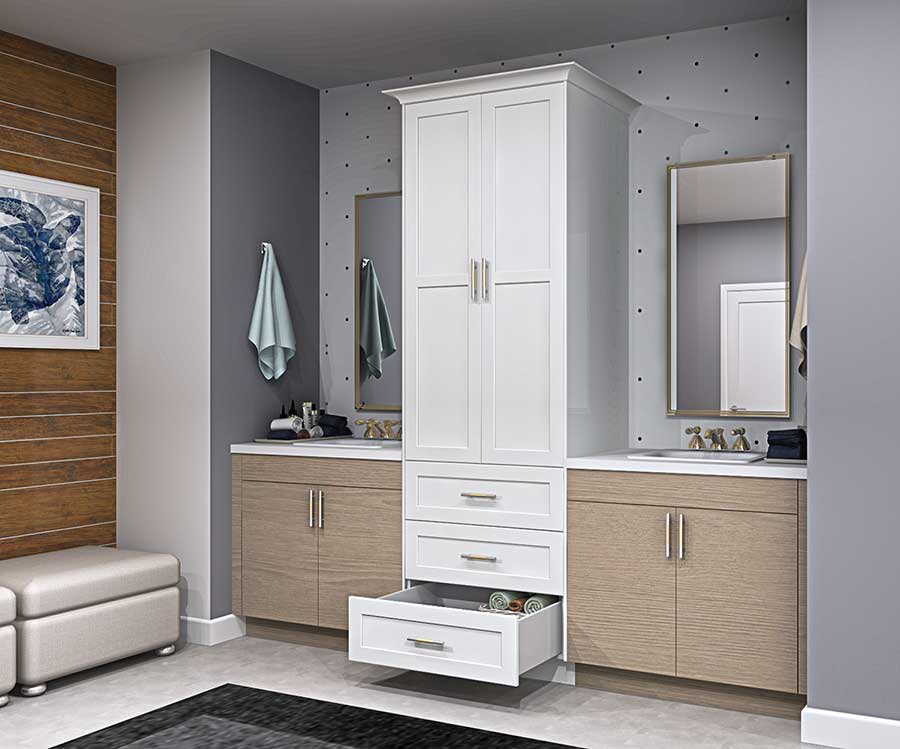 Design Guidance
Achieving 7000 IKEA designs requires a streamlined online design process. This begins with working online together to develop an original design concept for your kitchen.
"We then create the customer's itemized list and upload their project. Our design integrates when we upload a copy of the project to the customer's Home Planner account. So with one click they can transfer their project to their shopping cart," says IKD designer Frank.
The Home Planner design doesn't look like the PDF of IKD's final design. That's because the Home Planner design is created specifically to generate that itemized material list for your IKEA purchase. This itemized list includes the IKEA materials list; a price list, and IKD's signature Extra Items list. Other services in your design package include drawings to make it very easy for you to understand, as well as for the contractor and installer. This includes a detailed elevation of each view of the design. Plus there's the added benefit of working solely online, which limits your time waiting in line while trying to navigate your local IKEA!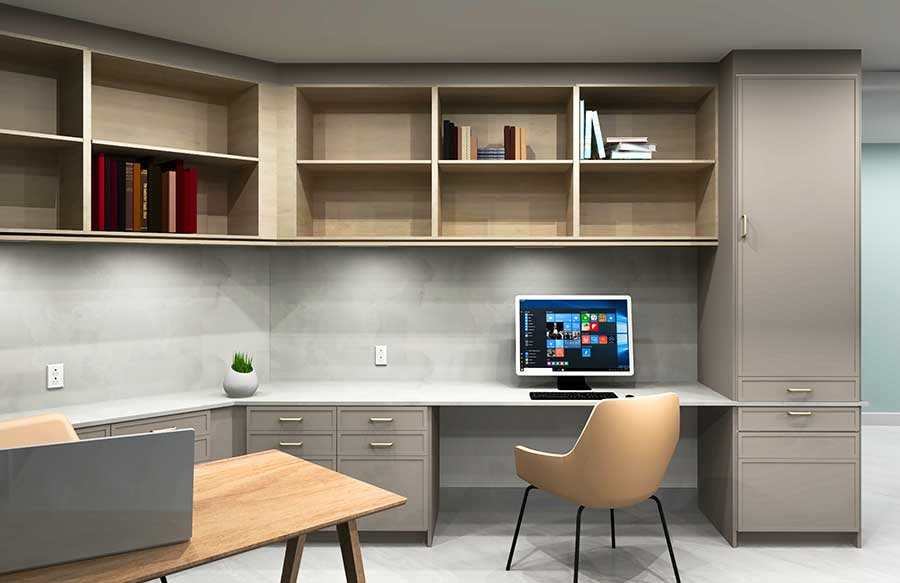 Product Selection
IKD provides everything needed for your final purchase, including integrating custom doors.
"If you're planning to use door fronts from a third-party company, the design concept will include IKEA's HAGGEBY door style as a default. Third-party companies will use the provided PDF as a guide on the total amount of doors and drawer fronts they need to quote," says IKD designer Frank.
If you're not selecting IKEA HAGGEBY door and drawer fronts, they must be removed manually from your purchasing order (online) or by the IKEA salesperson in-store. Even if you're not selecting IKEA doors your design will feature IKEA toe-kicks. And if you're purchasing door/drawer fronts from a third-party company, that company will likely provide toe-kick strips to be mounted directly on top of the IKEA toe-kicks.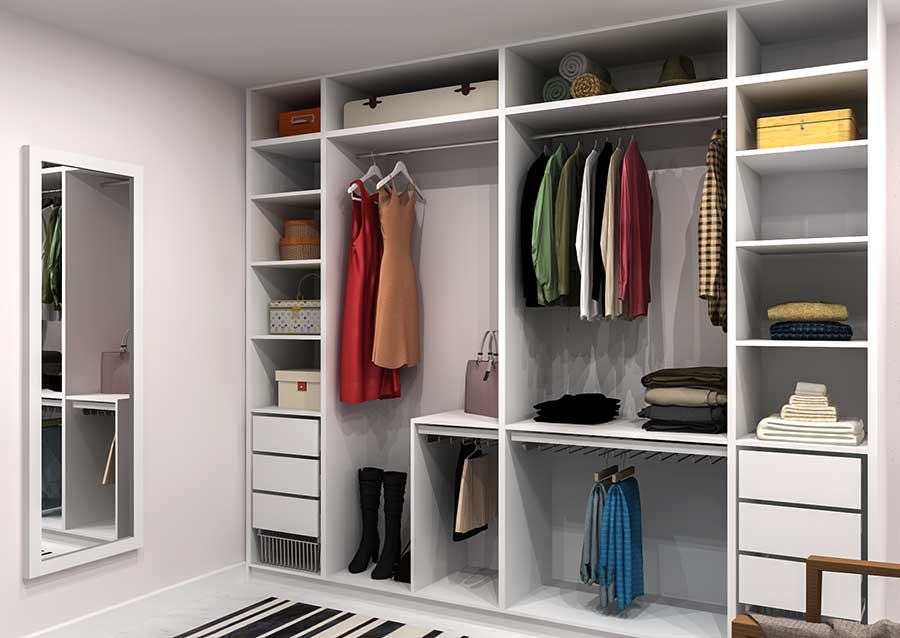 IKD's knowledge of the IKEA SEKTION kitchen system and all of the items necessary with IKEA kitchen cabinetsis what has made our IKEA designs so successful.
Cabinet Hacks
IKD's signature cabinet "hack" modifications work seamlessly with IKEA's SEKTION kitchen system.
"Our cabinet 'hacks' typically include unique storage solutions, useable fillers and even custom appliance garages. We've incorporated IKEA kitchen hacks as a personalized coffee station, post-workout station, a breakfast bar for children, mail station and charging station, among others, and the best part is that these solutions are inexpensive and easy to do," says IKD designer Frank.
This, of course, is all meant to maximize storage and efficiency in your space: Two crucial (and much requested) elements we hear from our customers. Put another way, custom kitchen design options like these alleviate any design 'pain points' you (and by extension your contractor or installer) may be feeling while creating your kitchen. And yes, Semihandmade can provide custom sizes for IKD's signature IKEA hacks — ensuring that your design fits your style and function needs exactly.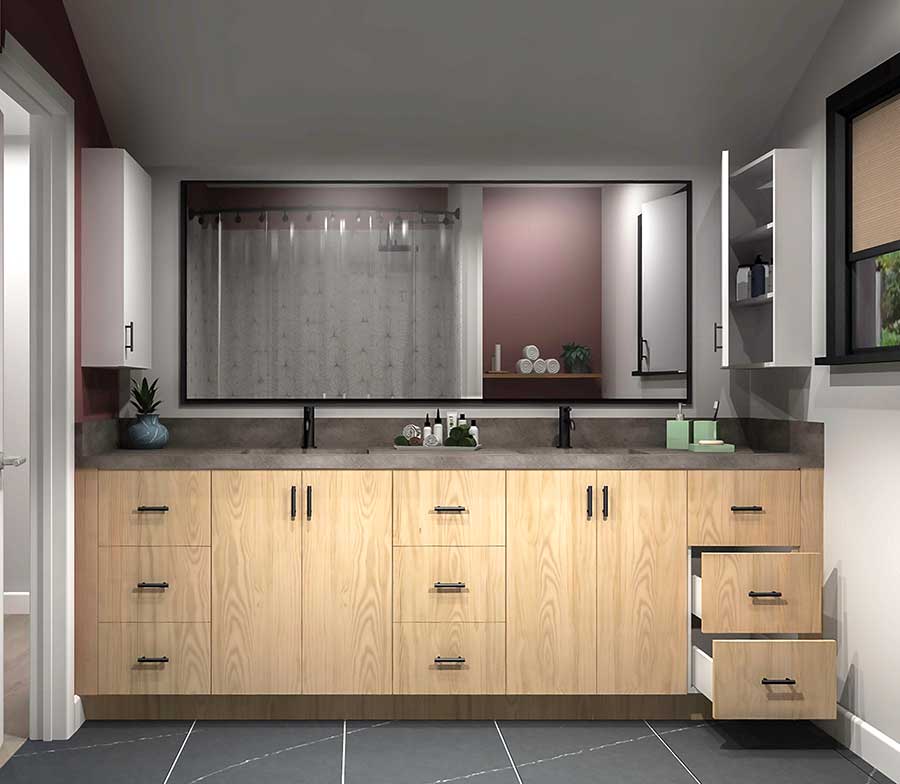 Being experts in IKEA cabinets and design is one reason why we've reached 7000 (and counting!) IKEA design projects. An equally important reason is we listen to become experts in your kitchen (and other room) needs. That's why we include a design questionnaire in our online design process. It allows you to reflect on what's important and unique to you about your design. We also will help you take measurements of your current kitchen and will turn around a design draft to you within days. Our team is here to collaborate on your design. We trust you've seen how IKD was able to achieve 7000 IKEA designs. We're looking forward to completing the next few thousand and hoping you'll be one of them.
Let's get started soon!
Get a Professional IKEA Kitchen Design – All Online

Work with our certified kitchen designers to get a personalized kitchen designed around your needs and vision. If you're interested in learning more about our service, make sure to check out our IKEA Kitchen Design Services.