On an ever-evolving landscape of bathroom heating designs, a dream solution for most people is to identify a modern, energy efficient, eco-friendly, safe and reliable heating option – not asking for much, right?
But in the form of dry heat thermal radiators, it appears that our prayers for an ultra-stylish, contemporary heating option that can help combat rising energy costs in the bathroom and all throughout the home might just have been answered.
In this article, we'll explain the various features and benefits of dry heat thermal radiators, and touch upon why they can prove a shrewd and sublime choice to enhance your bathroom heating.
What Are Dry Heat Thermal Radiators?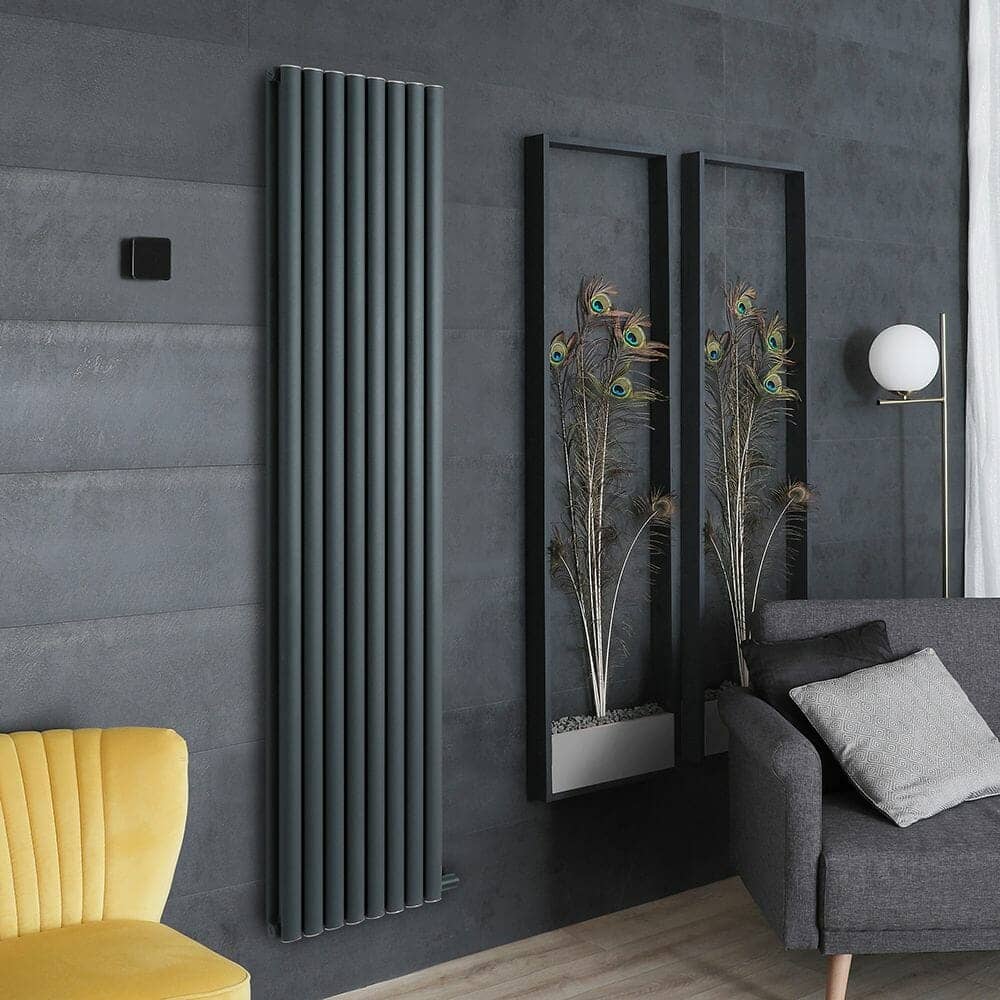 To understand what makes dry heat thermal radiators a strong bathroom proposition, it is useful to have an overview of what they are and how they work.
Essentially, they are one of the most energy efficient radiator designs on the market, and despite operating independently of a central heating system, this electrically powered appliance also works in the absence of glycol, or any liquid for that matter, posing no risk of leakage as a result. Instead, the radiators make use of a dry thermal element that warms up on demand, and delivers heat to the room via convection methods.
A dry heat radiator will deliver a consistent level of heat in quick fashion, whilst it's temperature level and other features such as tailored heating programs can be set and activated remotely via digital devices like tablets and smartphones.
In terms of looks, dry heat radiators incorporate a beautifully modern smooth aesthetic, and with availability in all multiple shapes, sizes and colours, it is easy to understand why they are amongst the most sought after heating styles for bathrooms and beyond.
What Are The Benefits of Dry Heat Thermal Radiators?
Energy Efficiency
First and foremost, the energy efficient properties of dry heat radiators makes them a hugely enticing proposition for installation anywhere in the home, especially given the current climate surrounding rising energy costs.
Dry heat thermal radiators provide precise control over bathroom heating schedules, or for any other room they could be fit within, through Bluetooth or WiFi-enabled digital thermostats or electronic timing devices.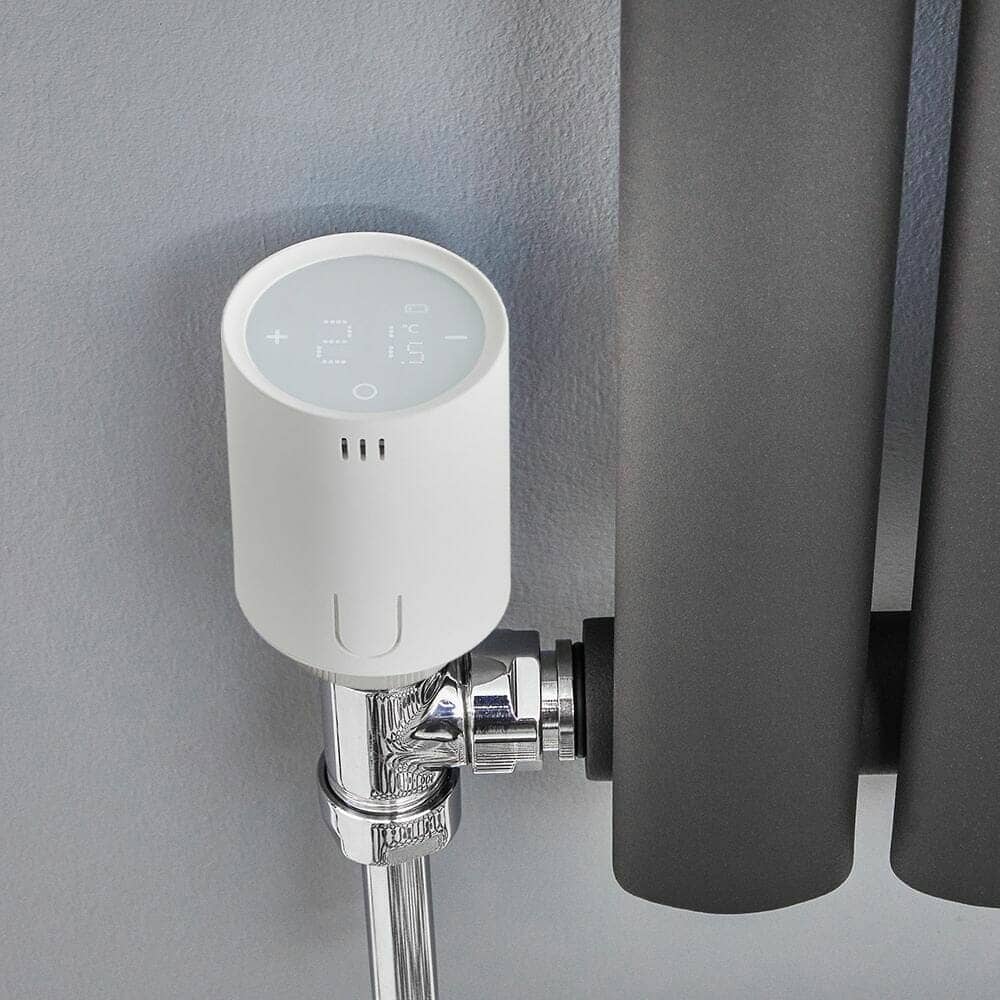 Stylish Modern Aesthetics
With electric heating styles generally proving as popular as they've ever been, the ultra-stylish modern aesthetics are perhaps a defining characteristic that sets dry heat versions apart from their counterparts.
A strikingly smooth appearance is accentuated by a lightweight yet durable aluminium construction that cultivates a combination of premium performance and gorgeous looks.
Safe Heating In Style
In the absence of a requirement of any liquid to work successfully, there is no risk at all of leakages, which could otherwise prove especially dangerous in a bathroom area when mixing with other forms of moisture.
Furthermore, the lack of glycol, oils or other substances within dry heat radiators means they are far less likely to rust or experience corrosion even after regular use over time.
Silent Operation
Given that dry heat radiators don't contain any liquids, blowers or moving parts, they are able to work silently. This can be particularly advantageous in a bathroom area, especially if you're amongst the singing in the shower fraternity and don't want to be interrupted.
Easy Installation
Amongst the simplest heating styles to fit, dry heat radiators can simply be plugged in to a socket for installation and away you go. There is no requirement for extensive and potentially disruptive plumbing work to be undertaken, which will also minimize labour costs in turn.
For consideration in a bathroom, you'll want to ensure there's easy access to a plug socket positioned a safe and comfortable distance from the likes of basin taps or the shower enclosure.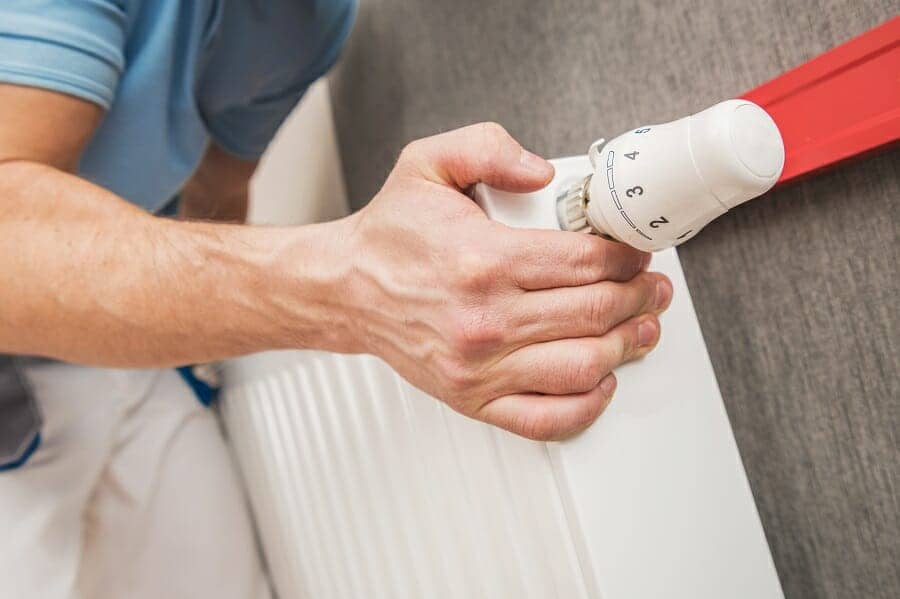 Simple Maintenance
In addition to an easy installation process, dry heat radiators also offer a simple means of maintenance once fitted and in use.
Once again, the lack of liquid contents contributes greatly to this benefit, as there is no requirement to keep a regular check of oil, water or glycol levels, and no need to measure the impact it is having in relation to potential corrosion and rusting.
Quick Heating & Fast Cooling
Our collection of dry heat radiators are able to heat up in quick fashion and cool down speedily as well. This ensures a better and more precise level of temperature control on demand, which ties in with our next advantageous feature…
Compatible with Smart Thermostats
Smart thermostats can work in accompaniment with dry heat radiators, enabling users to control the temperature of their chosen room right down to the exact degree.
The aforementioned ability of dry heat radiators to heat up and cool down quickly ties in perfectly for use with a digital thermostat. And in a bathroom area, the temperature can be set lower and quickly achieved after you've enjoyed a soak in the bathtub or a long hot shower, for instance.
Dry Heat Thermal Radiators For The Bathroom
Now you know all about the features and benefits that dry heat thermal radiators can provide, you can set about deciding on the ideal style to suit the layout and décor of your bathroom or any other space you might be installing them within.
You'll need to decide between wall mounted dry heat radiators and floor-standing models, with the former possibly the standout pick for more compact bathrooms or en-suites where floor and storage space could be restricted.
What's more, a decision will have to be made between vertical and horizontal dry heat thermal radiator designs, one which again could be influenced by the size and layout of the area it is being fit in.
Purely aesthetic choices such as colour and shape will obviously be made based on personal preferences, but style assurances can be taken as read as it relates to the dry heat radiator range from Big Bathroom Shop. There's ultra-contemporary models to upgrade and accentuate any sort of décor.
Shop Dry Heat Radiators From Big Bathroom Shop
Explore a stunning selection of dry heat bathroom radiators from Big Bathroom Shop, and modern dry heat solutions suitable for installation practically anywhere in the home.
Shop online today, or for further information or inspiration surrounding the best styles to consider for your space, don't hesitate to get in touch with our friendly team. You can leave your thoughts or queries in the comments section below, or reach us via Instagram, Facebook or Twitter.
John has a background in sports journalism, and lists content writing amongst his primary passions. He provides expert bathroom trends commentary and analysis, as well as offering meticulously researched answers to the most frequently asked bathroom posers.