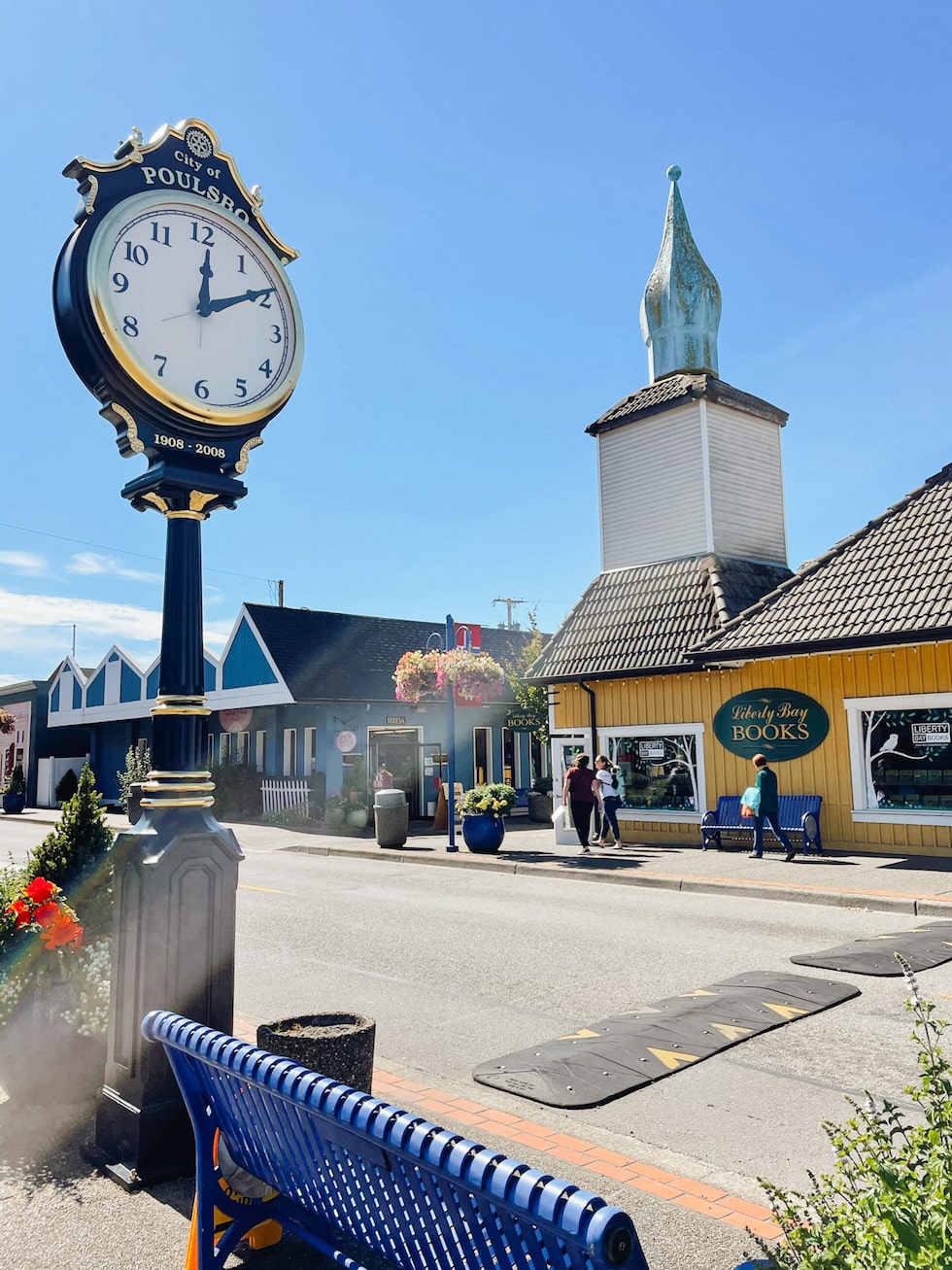 This post is in partnership with Tri Pointe Homes
If wandering through quaint seaside towns and touring beautiful homes are two of your favorite escapes, you'll love today's "Out to Sea" tour. Maybe you just love armchair traveling, or you're thinking of vacationing or even relocating to the NW. We're excited today to share our recent visit to one of our all time favorite seaside towns in Washington.
We'll also take you on a tour of a beautiful new neighborhood of new homes in Poulsbo! If you aren't familiar with this area, Poulsbo is a historic community on the shores of Liberty Bay, right on the Kitsap Peninsula in Washington. Surrounded by water and mountain ranges, it's an ideal escape!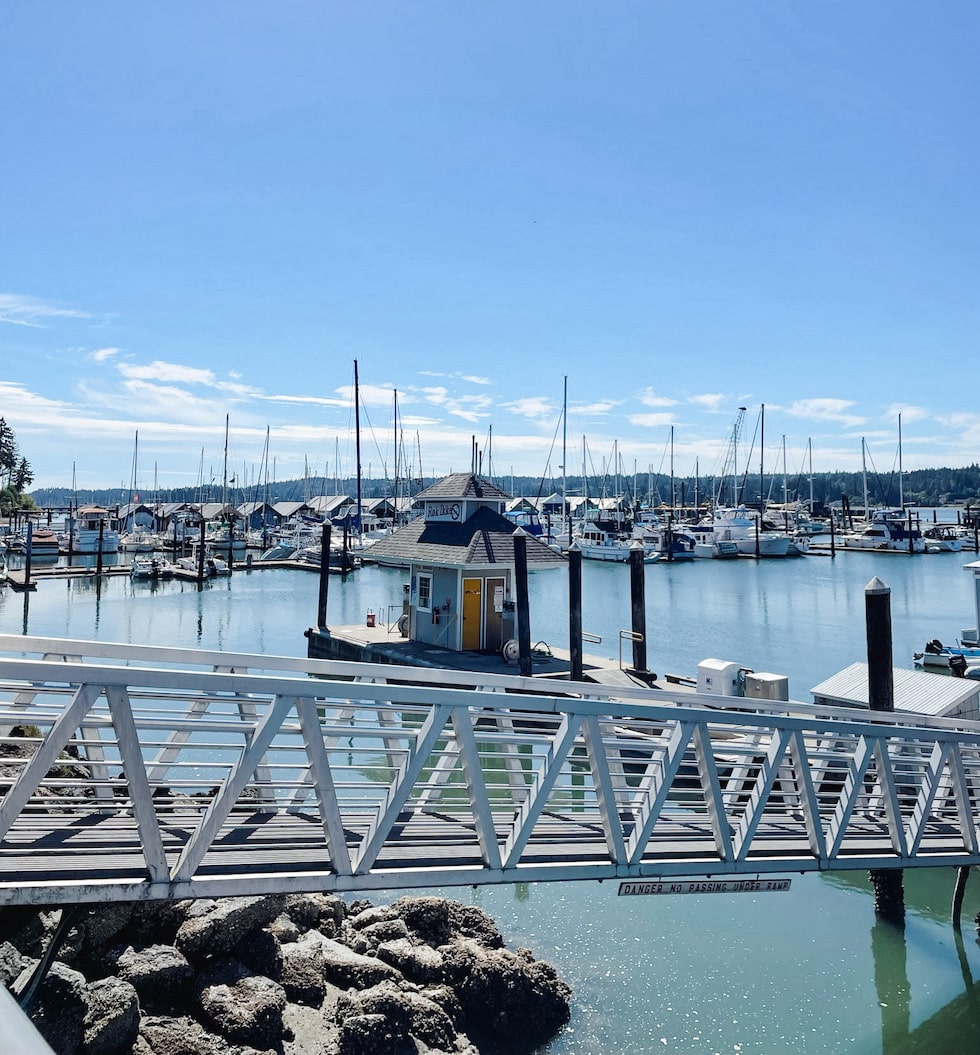 Poulsbo is a Quaint Seaside Destination
Featuring a charming marina, Scandinavia-inspired storefronts, antique stores, quaint coffee shops and restaurants, Poulsbo is a fun place to visit for a weekend getaway. But even better than just visiting, it's the kind of place you'd never want to leave. Poulsbo is a short ferry ride away from Seattle, yet it is worlds away from the hustle and bustle of the city. You could say it's the best of all worlds, with everything you need to be happy and comfortable close by or a short ferry ride away.
Our family lived on the peninsula for six years so I can tell you first hand, Poulsbo is the kind of place you could settle in and call home.
I'll share some of my favorite things about Poulsbo in today's post and give you a look inside beautiful homes at Blue Heron, a new local neighborhood by Tri Pointe Homes.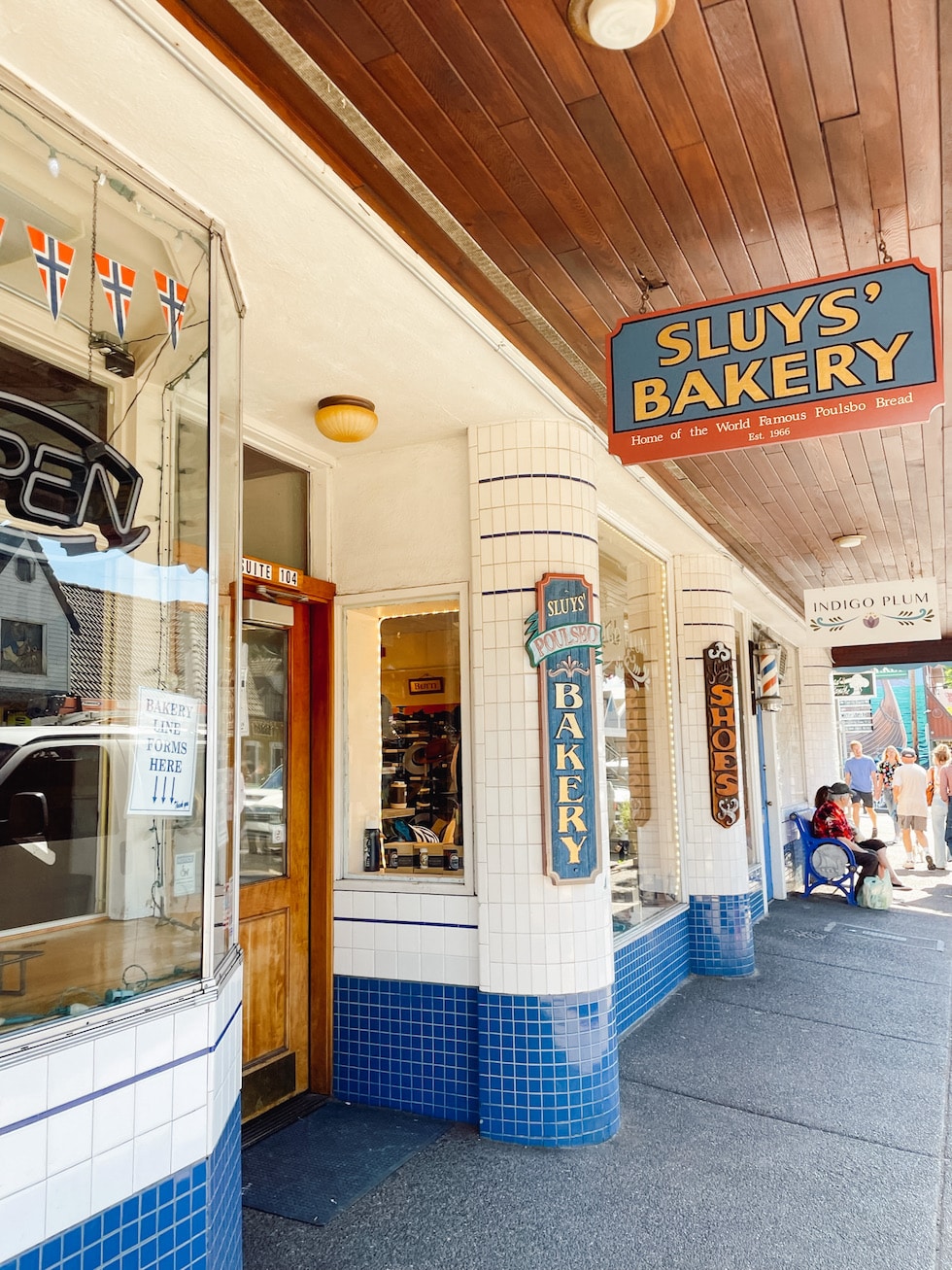 Every time we share photos or videos of the areas we've lived in or visit here in Washington, we get so many questions about all of the charming coastal towns in this area of the NW. It's really beautiful up here! Poulsbo is truly one of my favorite places. While we no longer live on the peninsula (now we live on an island not too far away!) we have many fond memories there. Fortunately it's an easy day trip for us! That's another benefit of living up here, there are SO MANY coastal towns you can explore. Living here is like being on vacation every day!
We really love the quaint character of Poulsbo. It has a Nordic vibe and is known to locals as "Little Norway" with breweries, cute coffee shops, restaurants, little boutiques and second hand/antique stores, too. Poulsbo is also a "boater's paradise" so if you love to be by the water like I do, or want to have a boat or access to water activities like kayaking or sailing, it's an ideal location.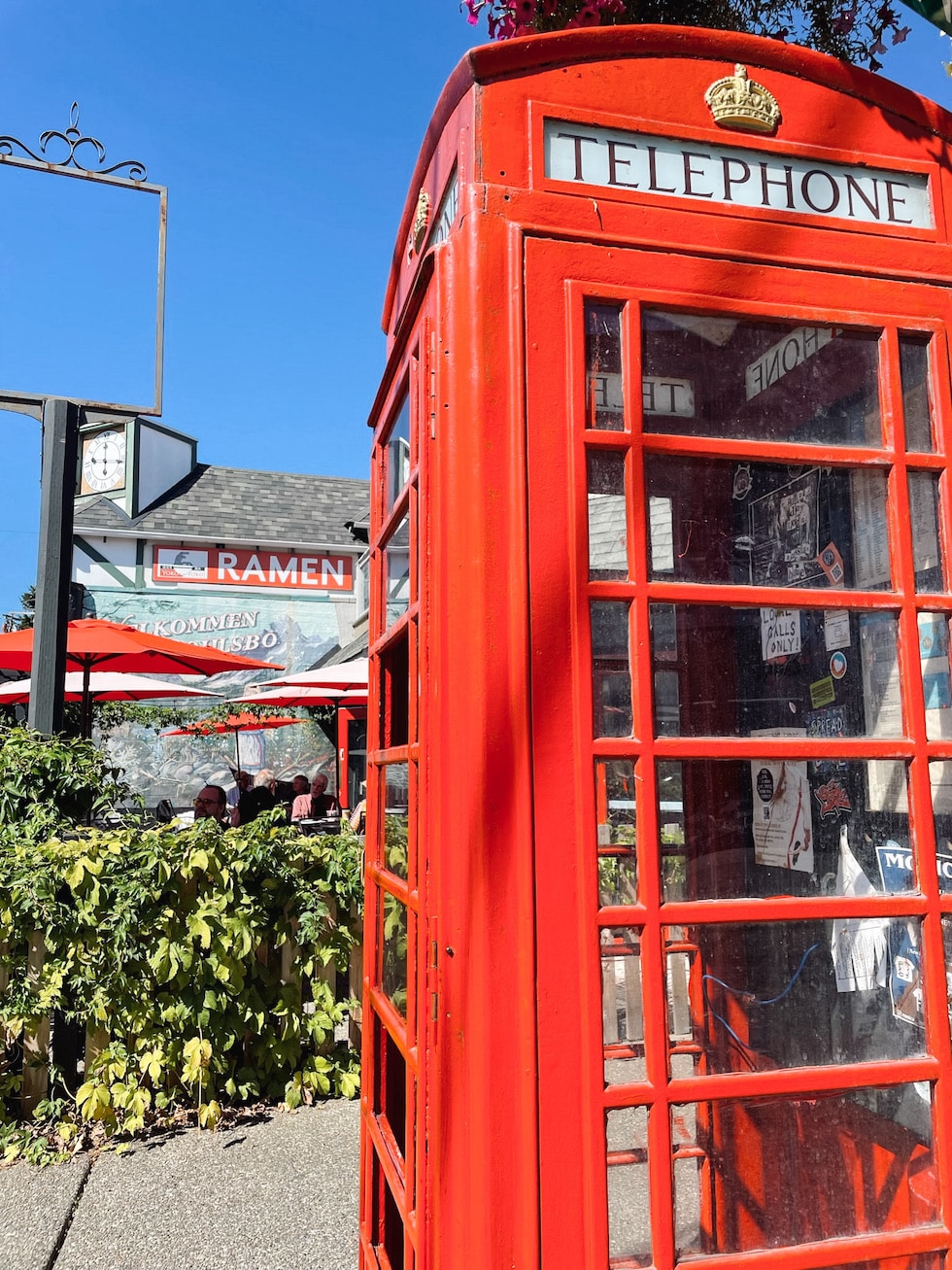 Poulsbo is a Wonderful Community to Live In
We love visiting Poulsbo every chance we get, but it's also a wonderful place to live. Not only are you surrounded by some of the most beautiful scenery of the NW, but it offers a peaceful community atmosphere, too.
Blue Heron development by Tri Pointe Homes is a brand new neighborhood in Poulsbo very close to the town. Courtney and I drove around a bit and the Blue Heron neighborhood is surrounded by beauty and breathing room! You can really feel your stress levels go down here. It's lovely. We loved seeing some surrounding farmland with charming white fences and all of the beautiful mature neighborhoods nearby.
I think the Blue Heron neighborhood would be quite appealing to anyone who wants a quiet lifestyle but also values proximity to a community, local recreation and other amenities. The Blue Heron neighborhood is across the street from a public school if you have kids (and our son went to private school not too far away!). It's convenient to shopping areas, so you can easily get to all the local amenities you'd need. There's a Costco we used to go to all of the time as well as local farmer's markets, grocery stores, restaurants, all within a short drive.
Blue Heron is a brand new development and they are selling homes now! It's such a great opportunity to get into a beautiful home and new community in Poulsbo. Courtney and I were able to take some photos of the homes to show you, so take a peek below! They offer many lovely amenities, personalization options and flexible floor plans, too.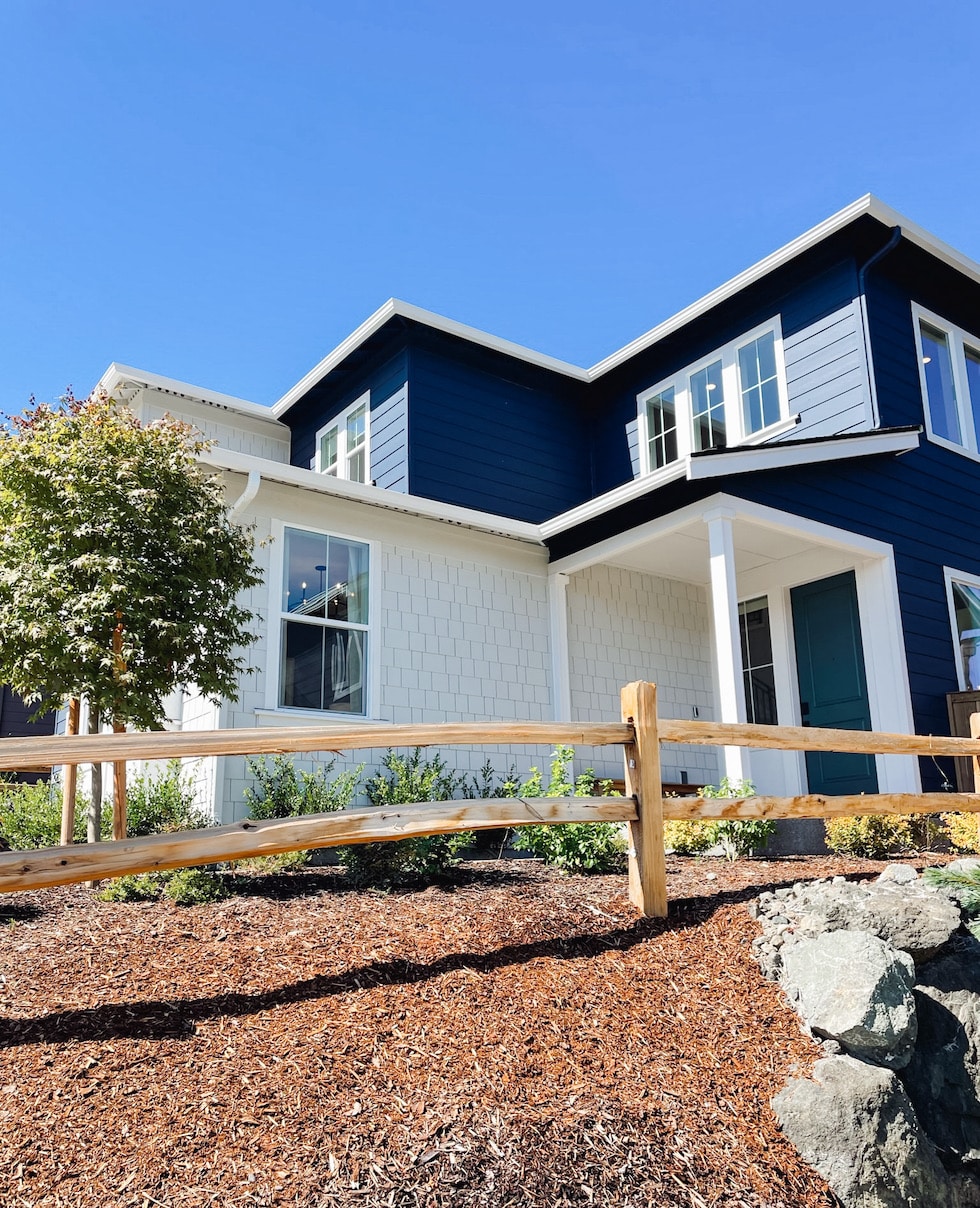 You Can Put Down Roots in Poulsbo and Make a New House Your Home
Tri Pointe Homes Amenities and Personalizing Your Home
The homes in the Blue Heron neighborhood range from 3 to 6 bedroom, which gives homebuyers an option to use the space however they need to, whether they want a home office, study area for the kids, workout room…the possibilities are endless. They also offer the opportunity to personalize the homes through their award-winning Design Studio. You can make your home feel unique to your design taste and needs, which I would be really into! Personalizing a new home sounds so fun to me.
Can you imagine how much fun it would be to move into a brand new home that you were able to personalize in various ways for your family? And of course the personalization continues as you begin furnishing it with your own accessories and favorite pieces. New homes are so fun for many reasons! A fresh start in a place to call home.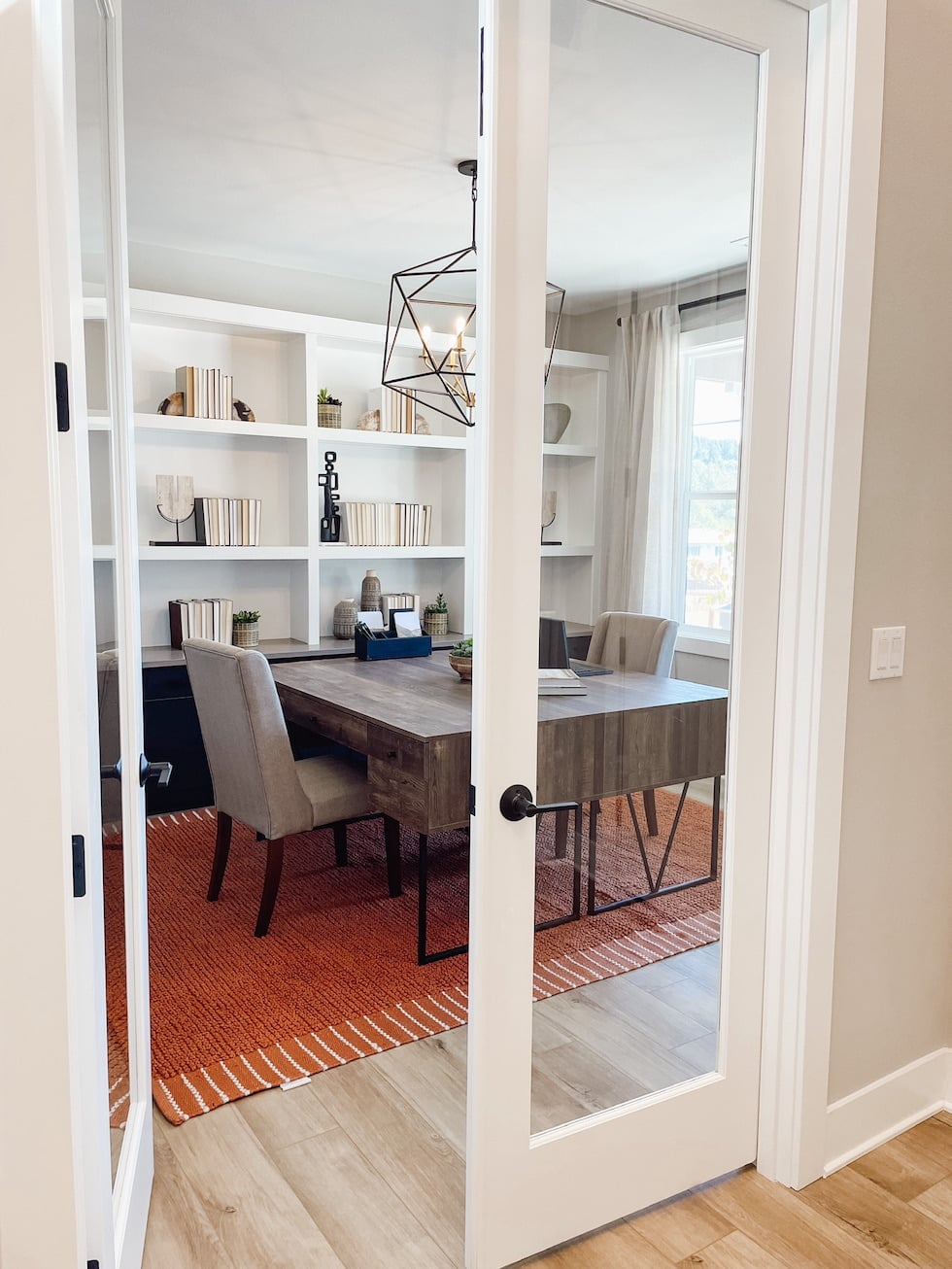 These Tri Pointe Homes offer so many perks for the new home owners. All of the homes we toured were filled with big windows and flooded with natural light. They had nice backyards for relaxing, a BBQ, or fun family time. The Blue Heron neighborhood also features a community park / playground, sidewalks and charming street lights, so it will be a really nice and welcoming environment. The local area, parks and this neighborhood all offer a variety of fun places to get out of the house or walk every day, too, as well as opportunities to get to know the community (and to meet all of the new neighbors!).
So if you're dreaming of a new home or community, or are curious about living in Poulsbo or the NW, I'd say this is a community to check out!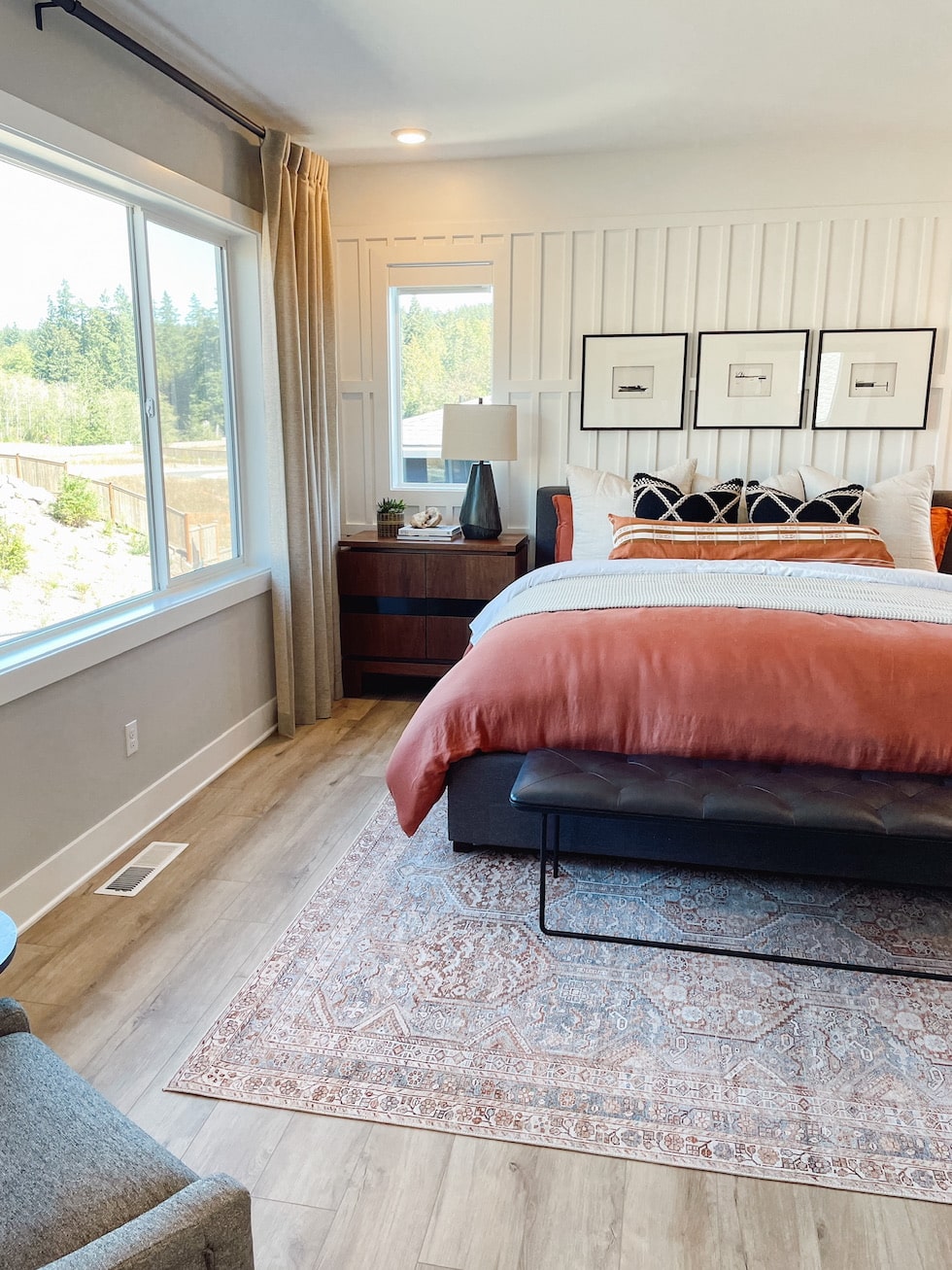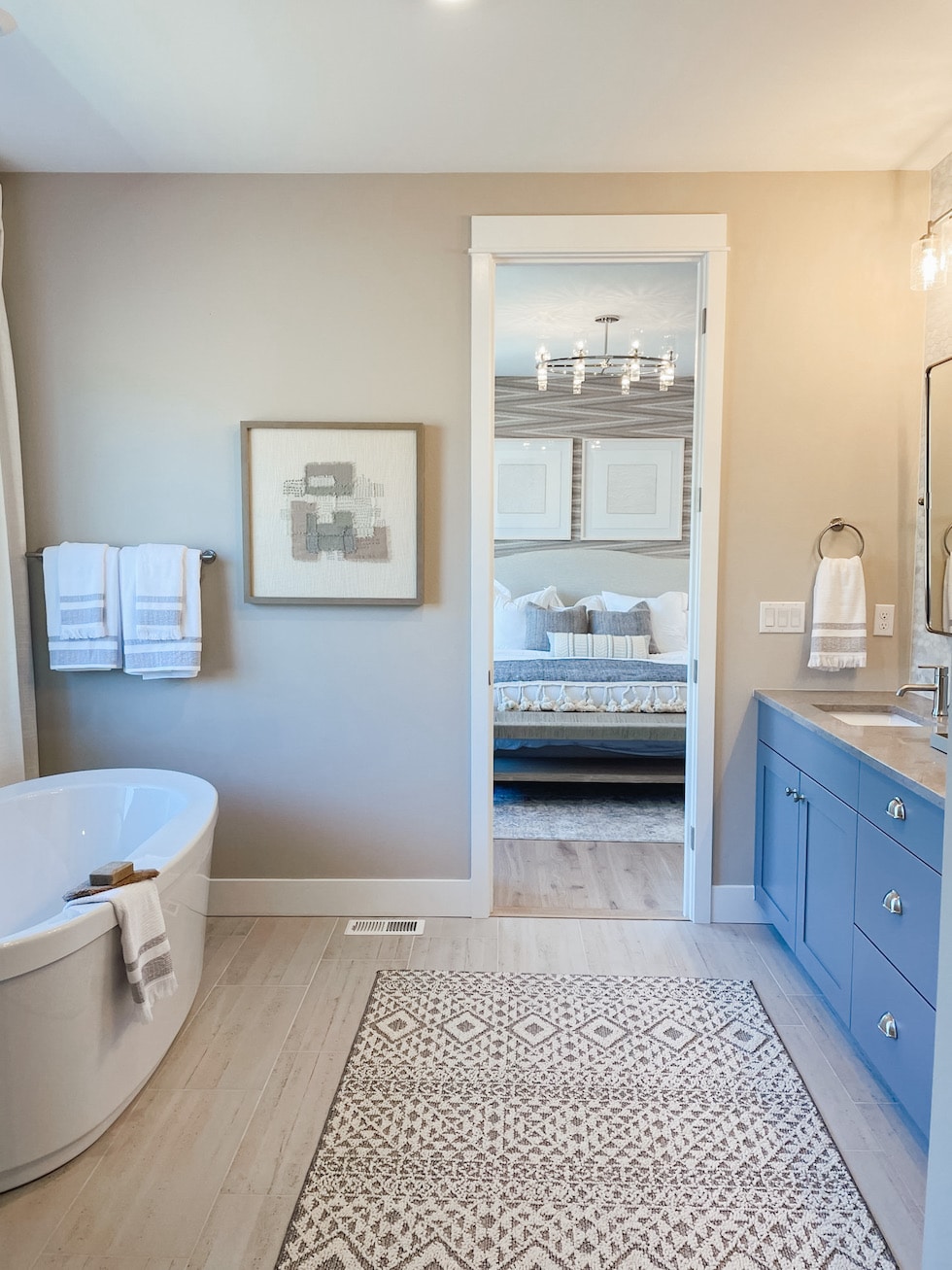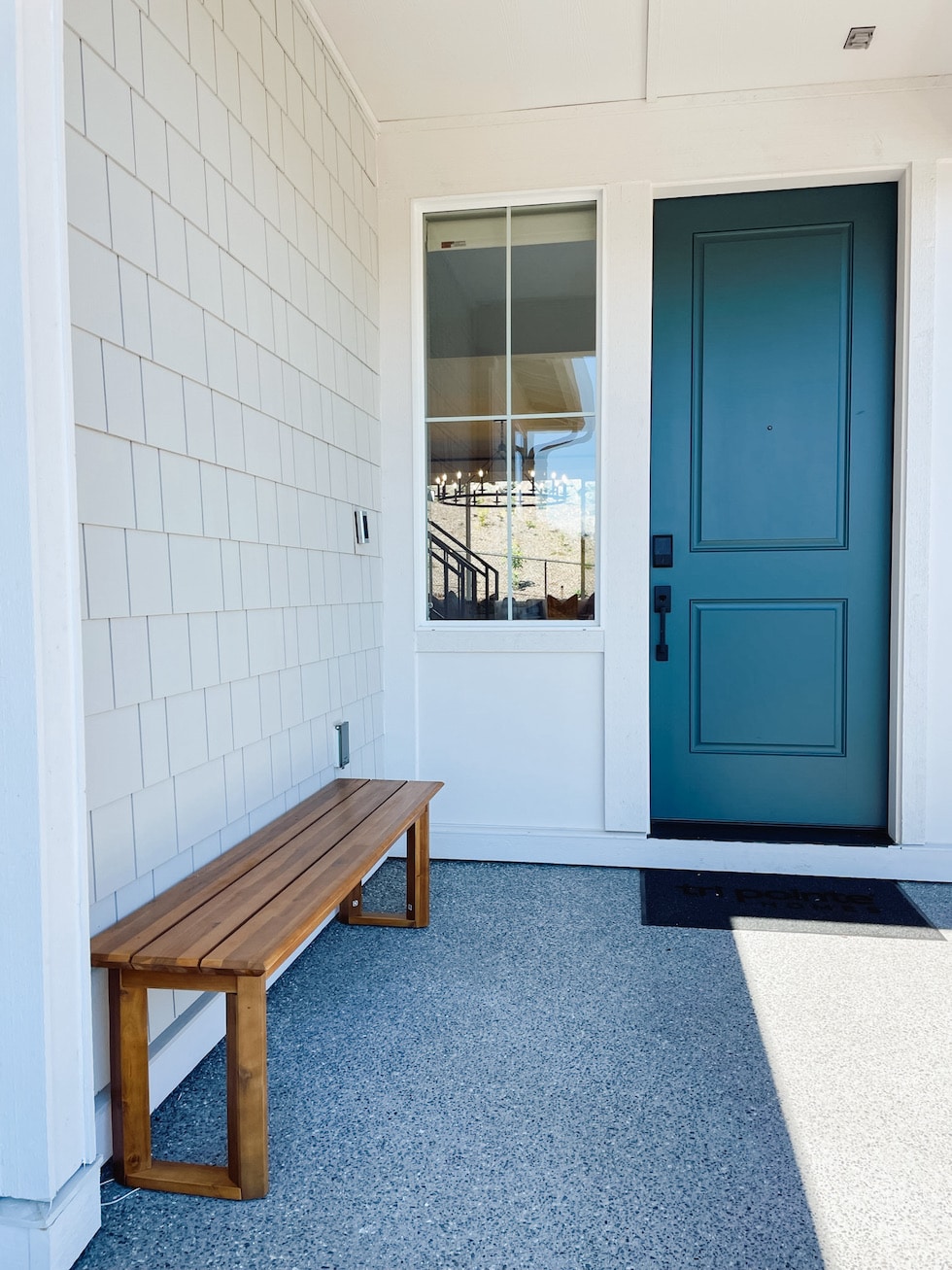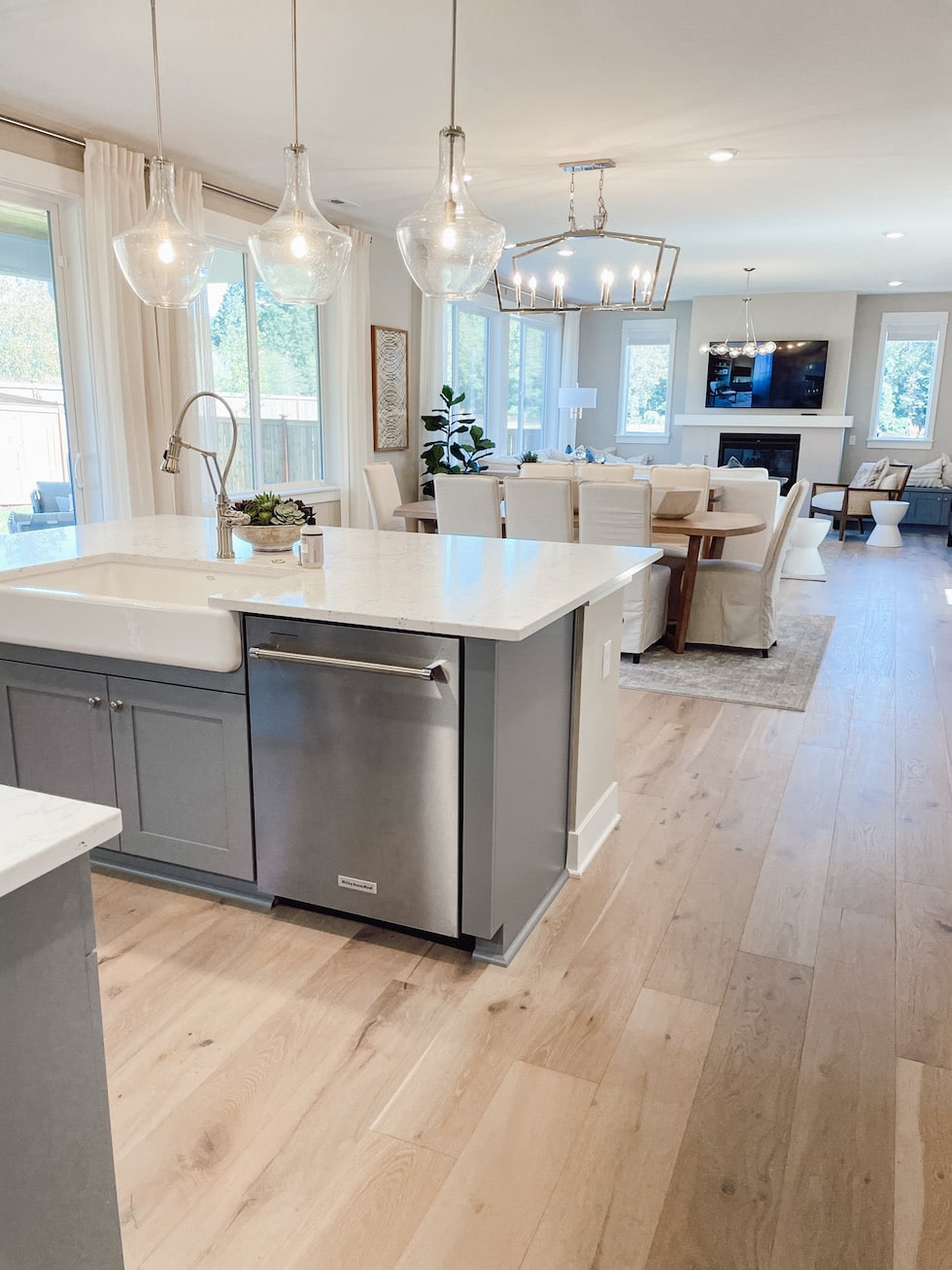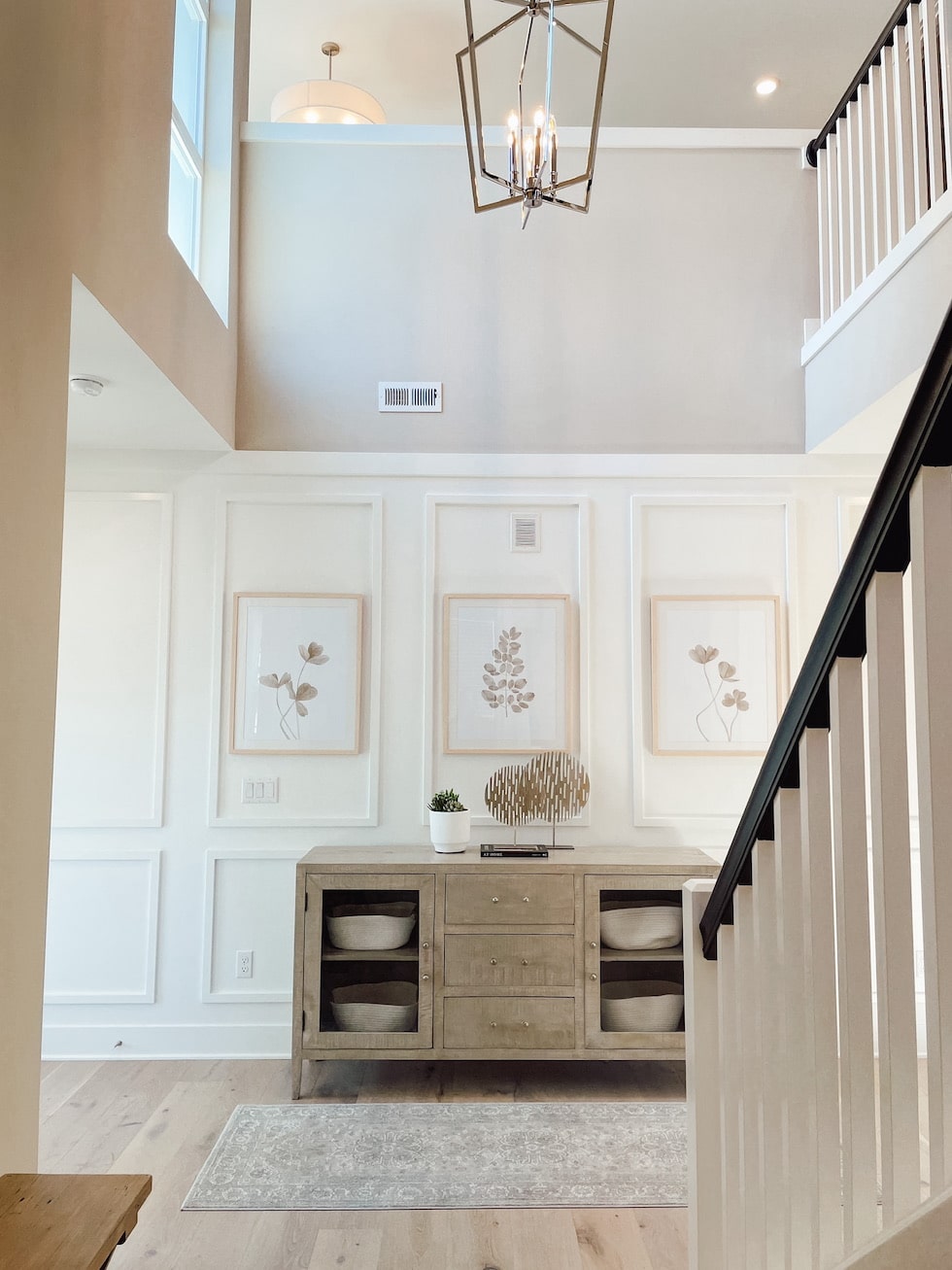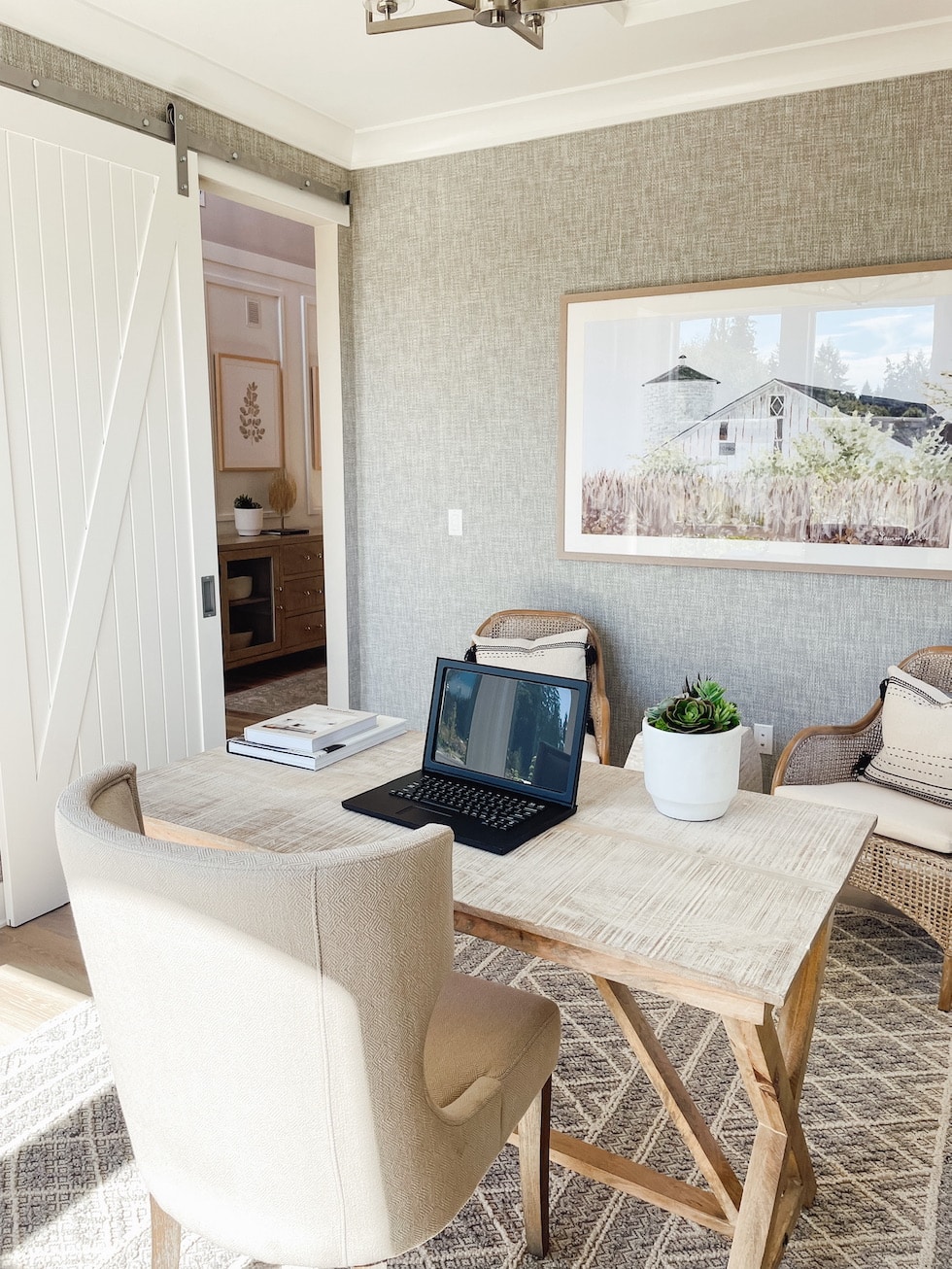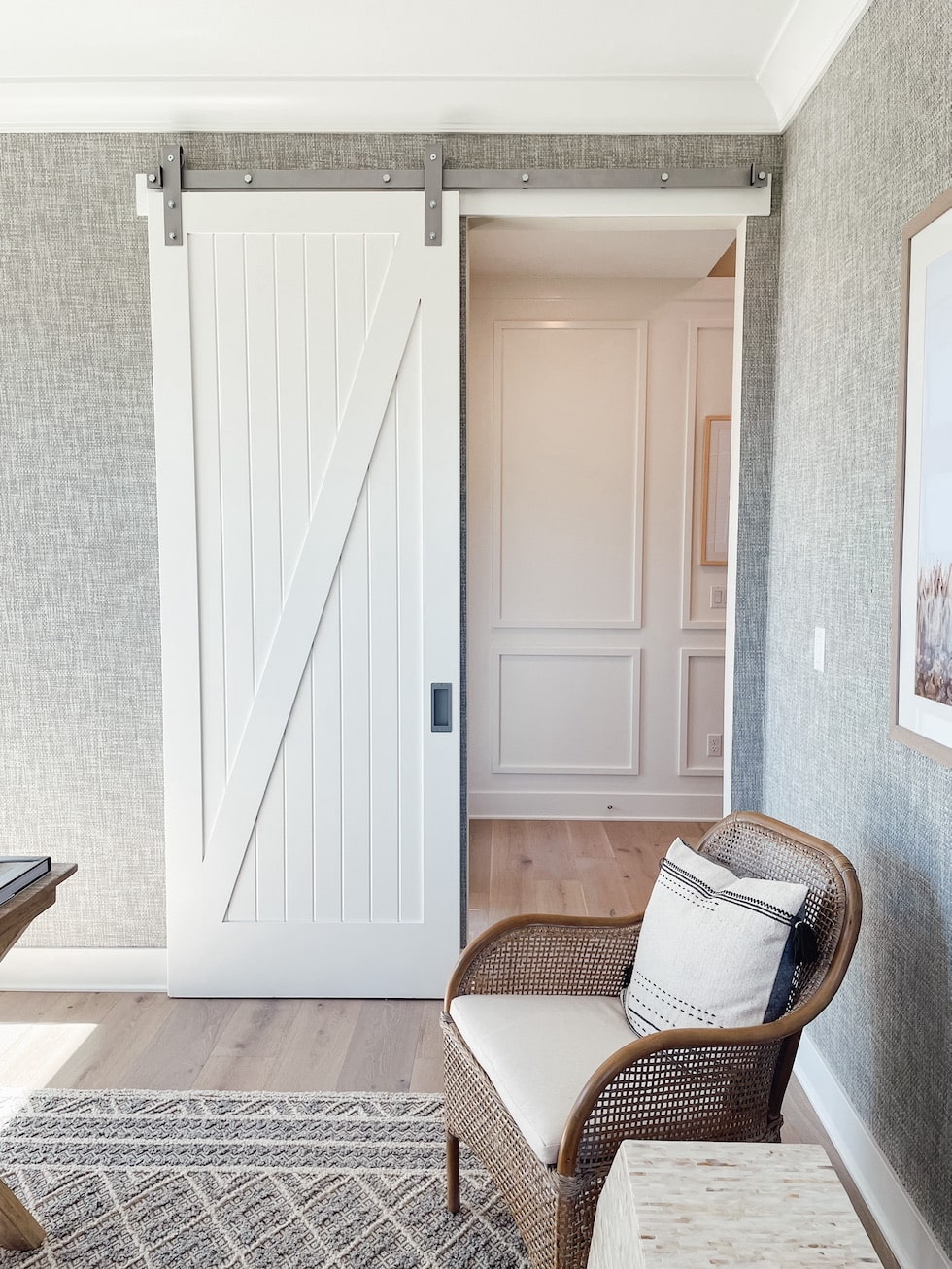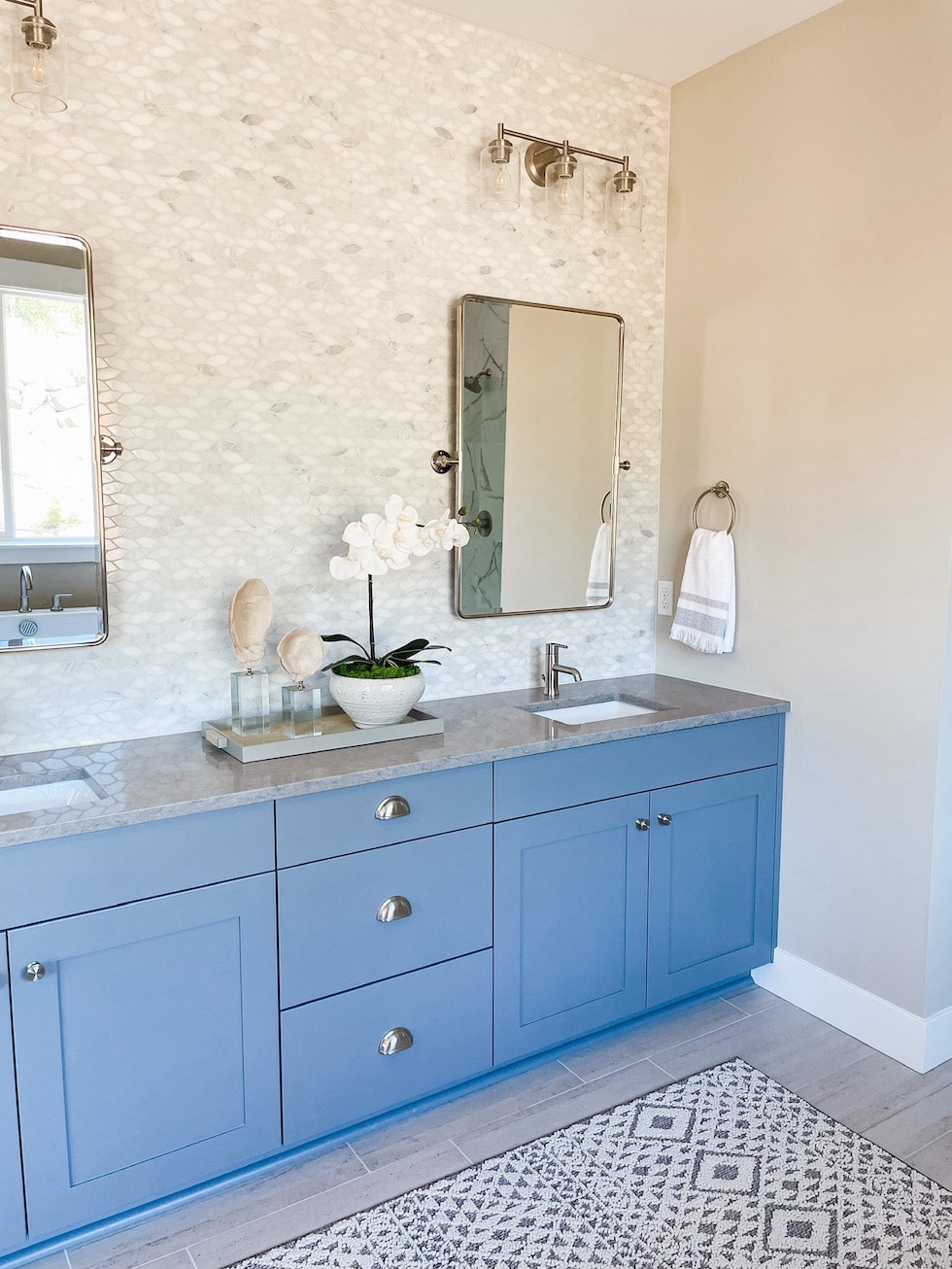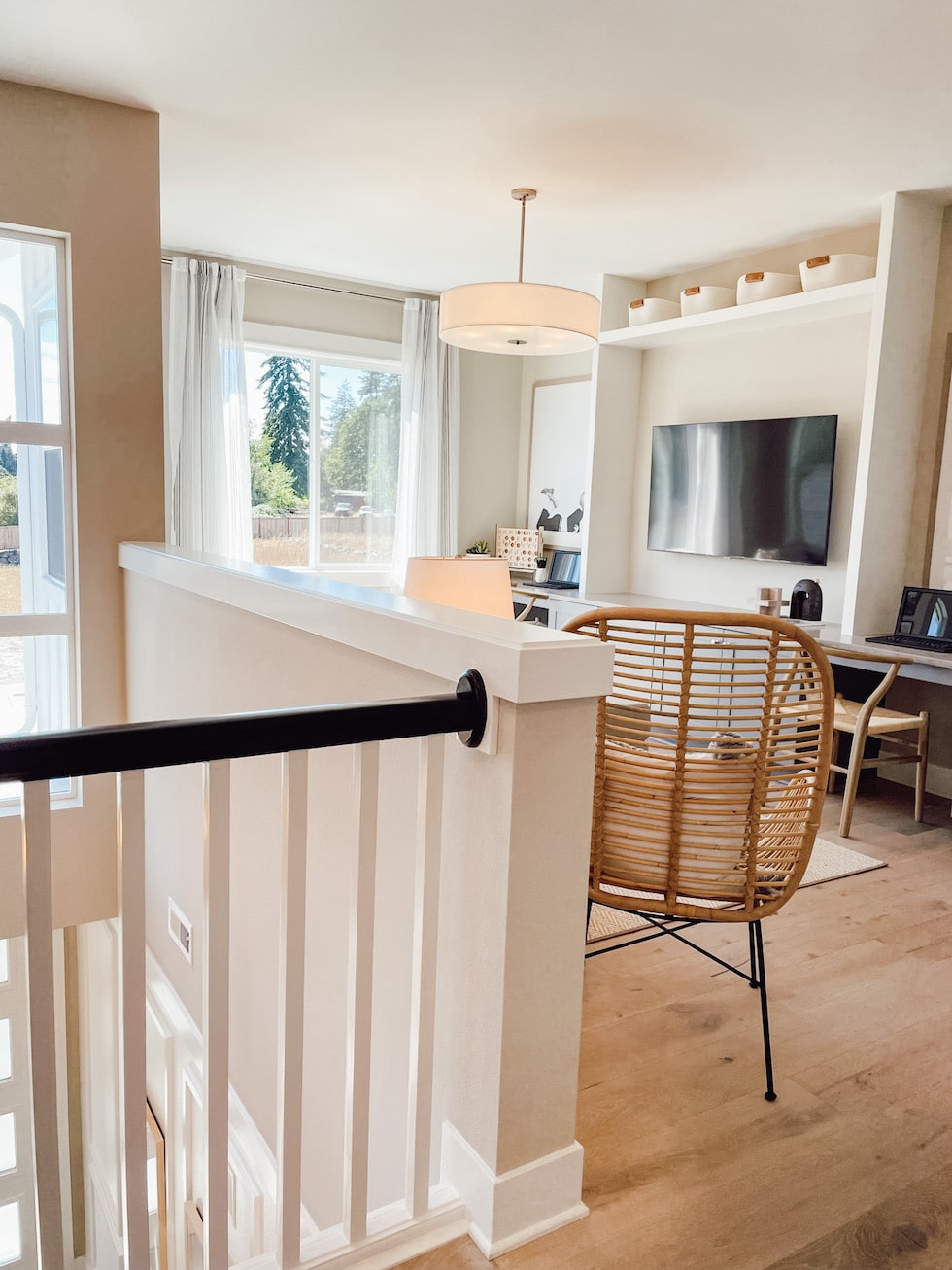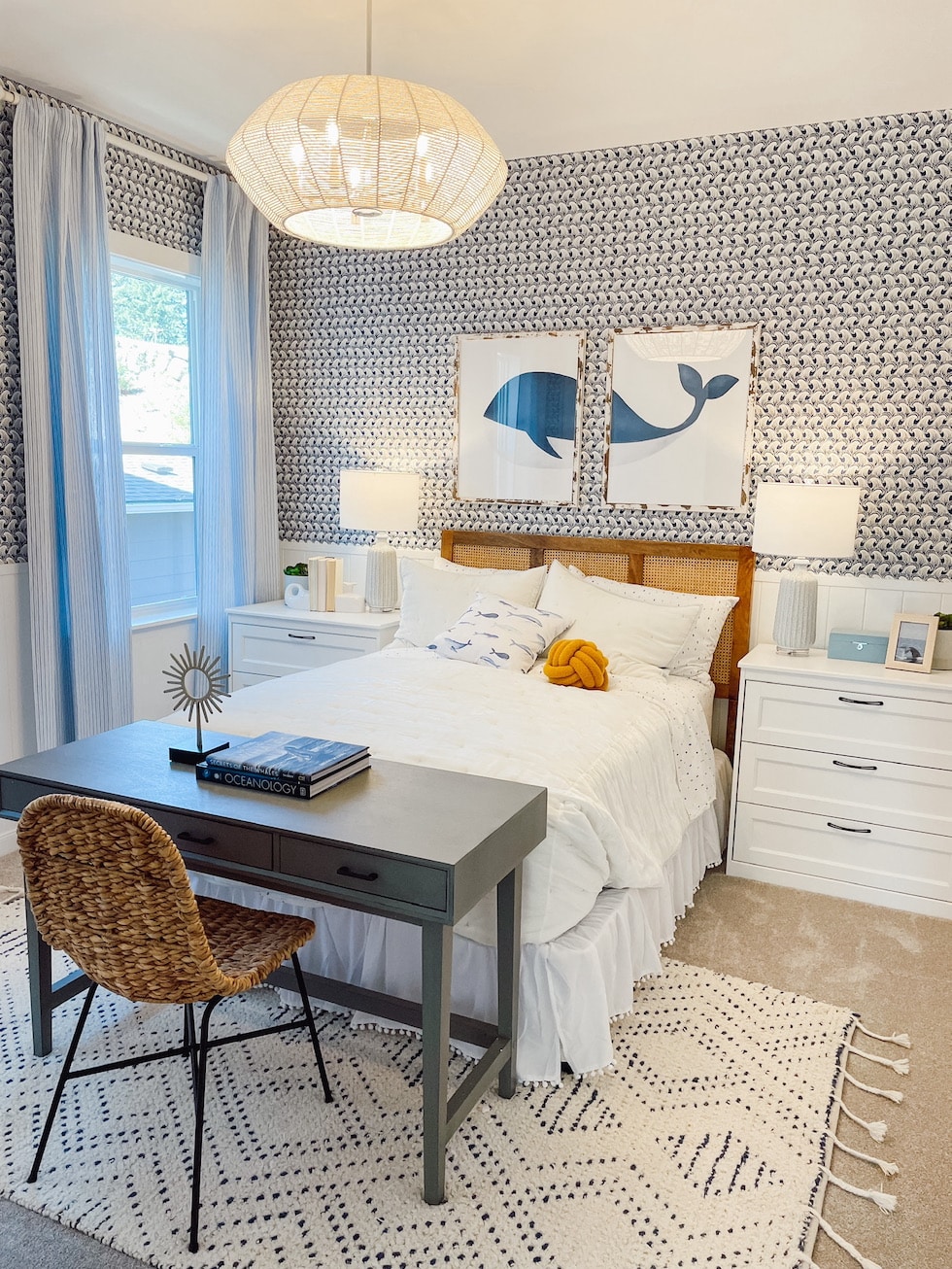 You Can Travel between Poulsbo and Seattle (and to area islands!) on the Ferry
People LOVE seeing the ferries in our area. I don't blame anyone for the fascination. The idea of hopping on a ferry to explore a new island or even to head to Seattle feels romantic. The peninsula offers close access to Seattle (and other tourist destinations) via ferry, making travel a fun, relaxing and beautiful trip!
If you're thinking of moving outside the city for more room to breathe, Poulsbo can be a great location for hybrid workers who have the flexibility to work from home and commute as needed. Proximity to a ferry is also a benefit if you don't commute but need to go to Seattle on occasion for any reason.
Or if you need to live in Seattle and just want a place to escape to, you can hop on a ferry and visit Poulsbo. Another perk of the peninsula is you aren't limited to traveling by ferry, you can drive around! You can get to Tacoma or Seattle or even head down to Portland all without a ferry. There are many places you can visit from Poulsbo, too. I'll share more of my favorite destinations below.
Visiting Poulsbo and Other Local Day Trips
Whether you're in the market for a new place to live, or just looking for a fun destination to visit, Poulsbo is all of the above. Our family spent a lot of time in Poulsbo over the years. We often went there during the week for fun, to shop at the antique stores, or stop for coffee or lunch. We also loved going to events like the 4th of July festivities where we could watch fireworks in the park by the water. It really has a true community feel to it.
If you like to be able to take fun day trips like we do, living or staying in Poulsbo would be perfect launch pad for other adventures, too! Not only are there beautiful parks, forests, mountains and hiking trails nearby, but you're just a short drive to Port Townsend (another of my favorite seaside communities!) Port Gamble (super cute little town and place to stop for lunch on the way to Port Townsend), Bainbridge Island (beautiful island, town and a short ferry ride to and from Seattle).
And for even more local adventures, from Port Townsend there's a ferry to Canada and more. You can also get on a ferry to Whidbey Island, yet another beautiful and fun island to vacation, or you can come visit me! Ha! Seriously, the peninsula is a really amazing location to enjoy all of the beauty of the NW.
I hope you'll get a chance to visit Poulsbo and these lovely new homes!
Find more details about the Blue Heron neighborhood here!