This Post May Contain Affiliate Links. Please Read Our Disclosure Policy here
Have you ever bought scented pinecones from the store? I used to buy those every year and loved them until I realized they were making me sick! Eek! Scents are powerful and can be so good for us, but you want to make sure to use ones that are not toxic. DIY scented pinecones are quite easy to make with natural ingredients, and they are more affordable.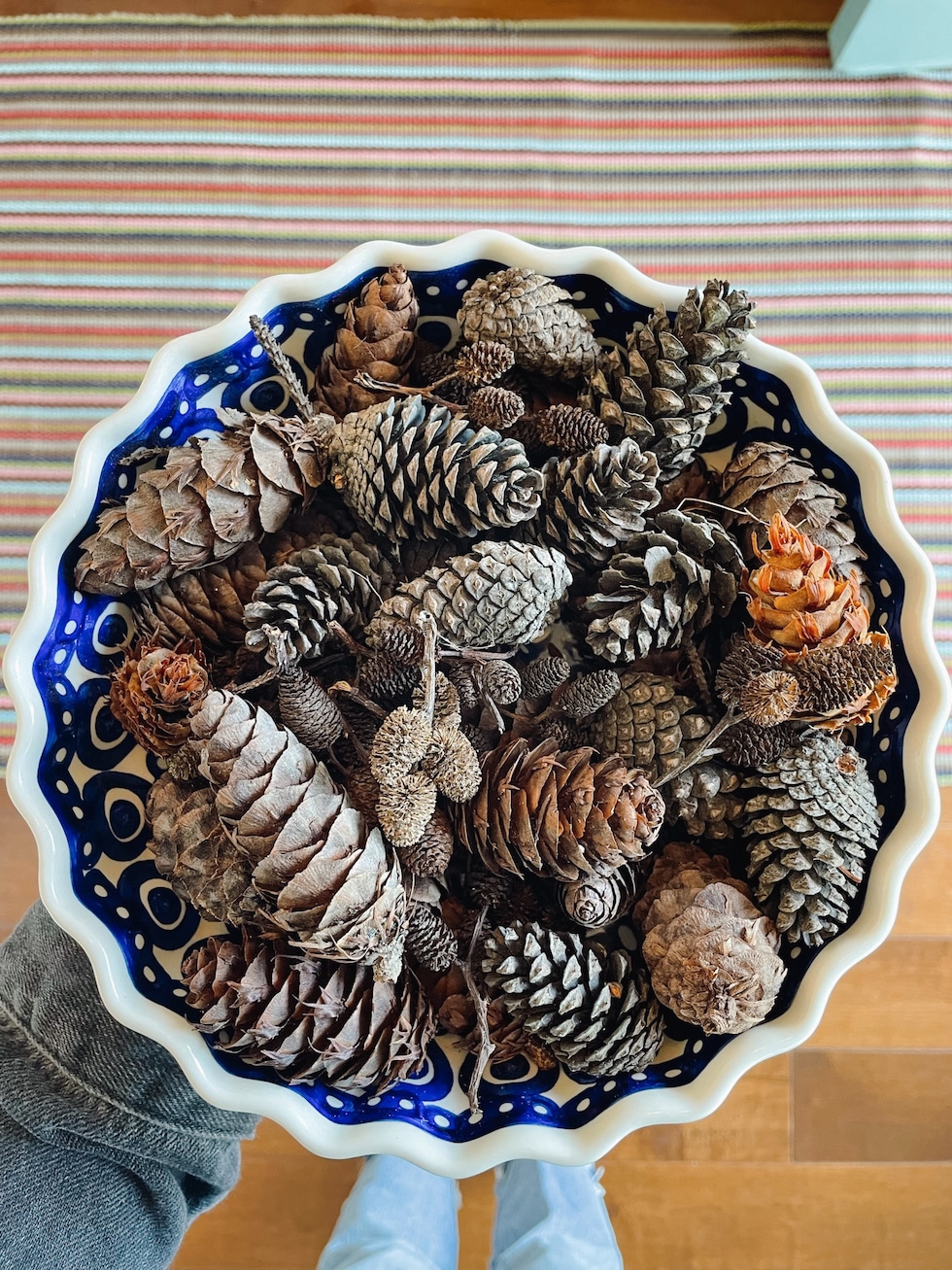 I have a box of beautiful large pinecones that I usually bring out this time of year, but somehow I misplaced them in the move. Since we have a remodel on the horizon it'll be awhile before I am completely settled and know where things like that are. But that's OK, because if you live in an area like we do where pinecones are plentiful, you can just head out on a walk to find some. That's exactly what I did! Foraging for your own natural decor in each season is rewarding, too.
But if you don't have pinecones in your area, you can also buy bags of them unscented and ready to use!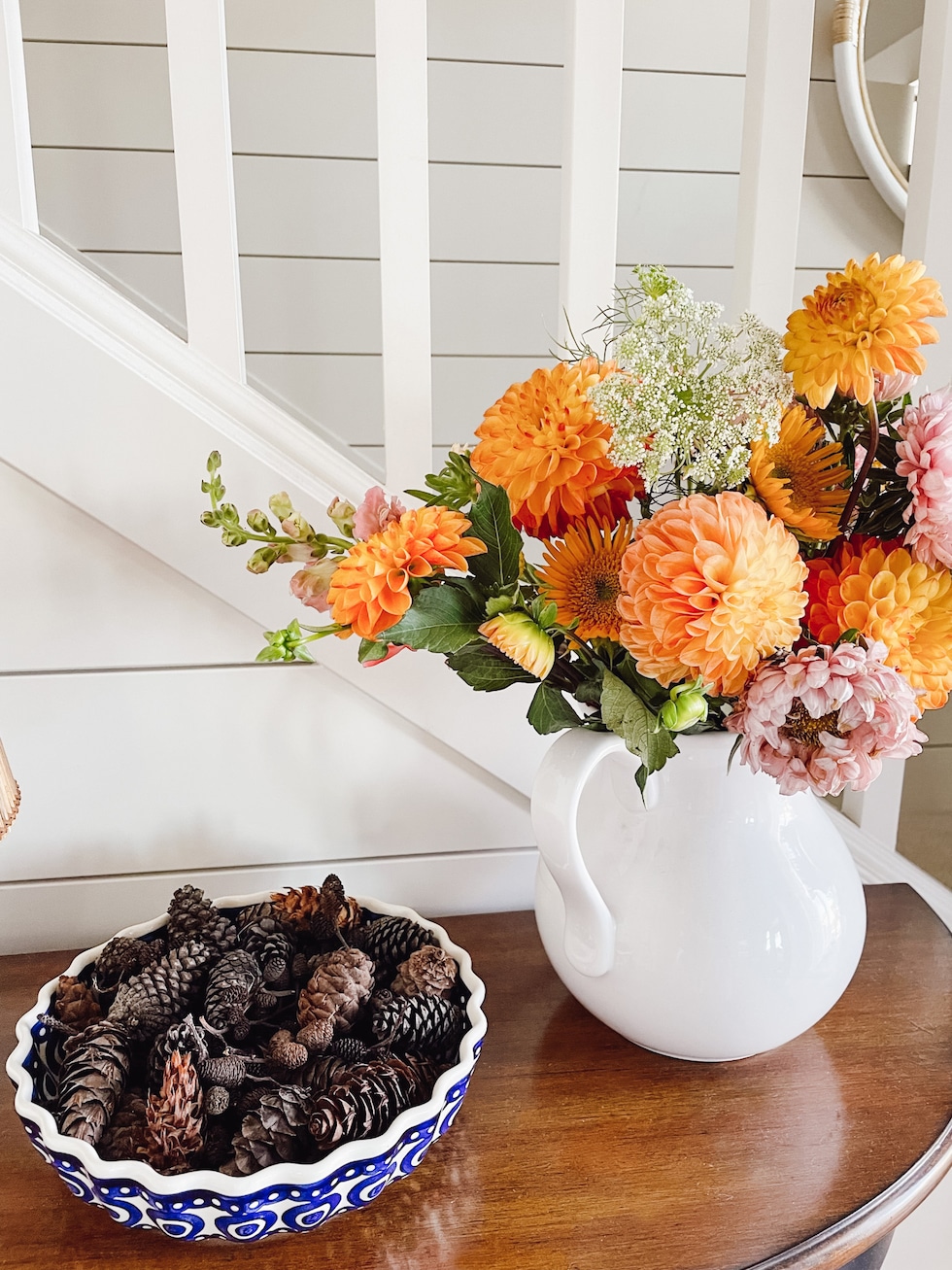 While I plan to make this into potpourri next (stay tuned as the seasons evolve :), scented pinecones are essentially the same thing but a bit simpler. You don't need a lot of ingredients for scented pinecones, so this is an easy way to start. You can use a variety of sizes of pinecones like I did, or just one size. Pinecones will last for years, so you'll be able to reuse them for a long time!
My pinecones are small enough to fit on a little bowl on our tiny entry table, but if you have larger pinecones and a small entry you can even put them in a basket on the floor, or hang a basket from a hook! They would also be delightful in a bathroom. The smaller the room the more they'll scent the air, too.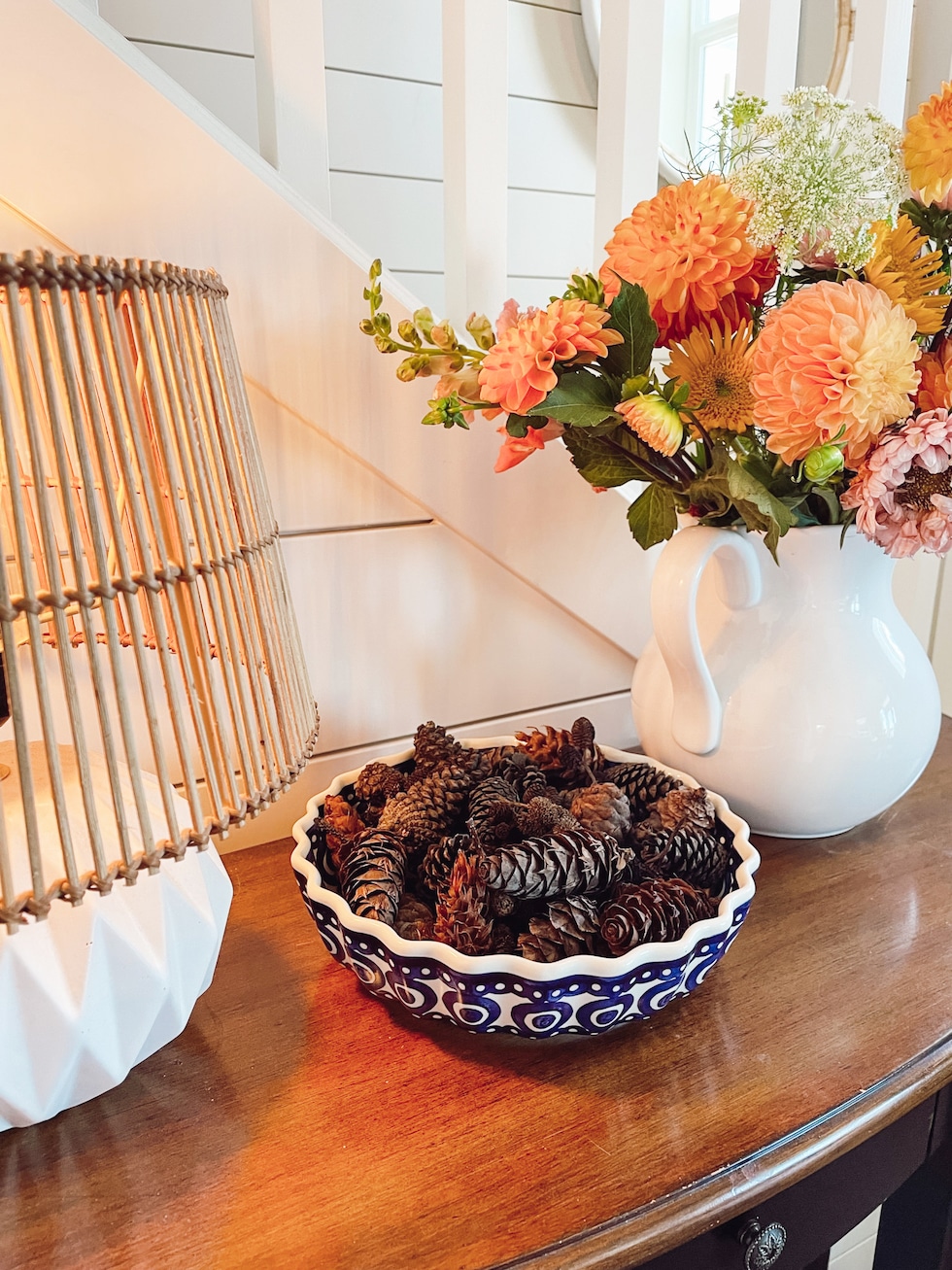 I love all the natural colors of the pinecones! When I make the potpourri I'll add other items and colors, too, but I love how simple and organic these are! Right from the forest!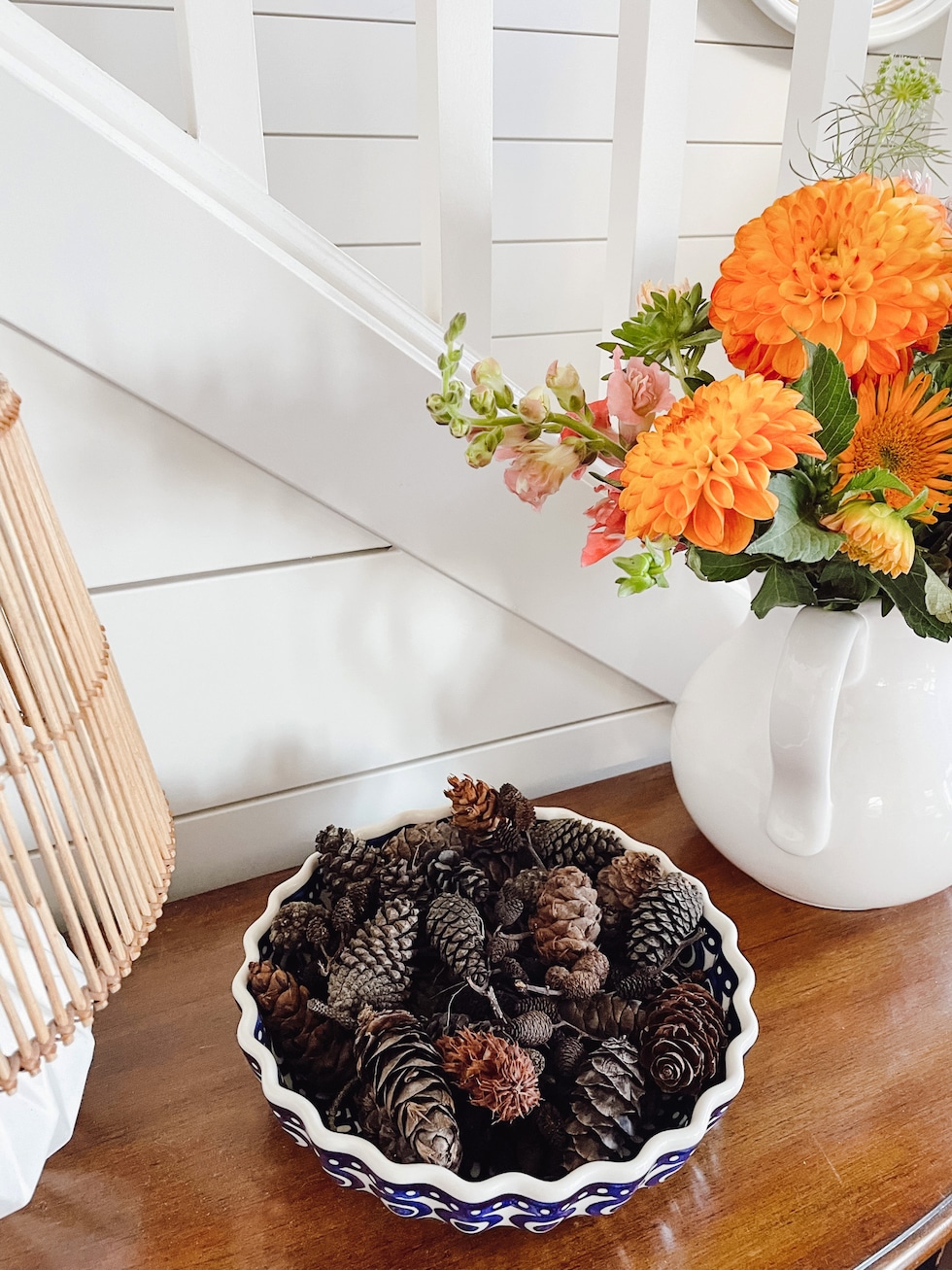 Here's how to make DIY scented pinecones!
There are many ways people make them, but this is how I did it!
Put your pinecones in a large pot filled with water.
Add cinnamon sticks (add however many you want, try per large pinecone), essential oils (you can grab a bottle of Christmas Spirit and my other favorite toxin-free fall oils here, for your convenience I put a bunch of fall favorites in the cart, but you can remove any you don't want when you place your order), and cover with water.
Cover and boil for 5 – 10 minutes.
Turn off heat and let them sit with the cover on for two hours.
Remove and set on paper towels to dry.
If you want an even stronger scent, once the pine cones are dry you can infuse them with more oils. Put the pine cones in a paper or gallon ziplock bag, drop 10-20 or more drops of oil on them, shake gently to disperse the oils. Seal them up and let them soak in the oils for several days. Refresh with more oils as needed!
ENJOY and happy fall!
Related Post: How to Make a Cozy Fall Simmer Pot
See more fall nesting posts from this year here!