Hi friends and happy Friday! I'll be back this weekend with a tour of my sister and BIL's new house. I'll do the inside of the house first and then a post on the exterior porches and pool. The views are amazing! Enjoy these shares today on Friday Favorites, hope you like them.
Instagram Inspiration
I'm loving this bookshelf styling from Luxe Creations. Isn't this gorgeous in blues?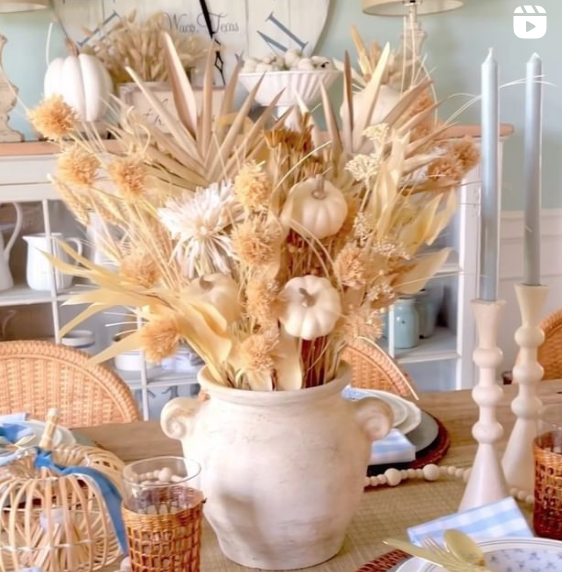 Have you seen these thrift store vase makeovers using joint compound and paint? Cuter Tudor demonstrates in this video and it's really a nice look when finished. These vases are easy to find thrifting.
Recipes
These potatoes from Rhonda Jones look and sound delish, I think I'll try it soon!
Around the House
I've shared some of the new home things this week already, so don't really have more to share today.
What We're Watching
My sister and I watched a lot of HGTV while I was there and we also watched a pretty good political thriller movie, State of Play with Ben Affleck, Russell Crowe and Rachel McAdams. We really liked it! That's it for today, have a great weekend!
Related
Don't Miss a Post, join my list!