As years go by and trends change, people are becoming more and more clever as they explore different kitchen styles and concepts. As of late, people are turning their basements into full-functioning living areas and are adding the practical design of a basement kitchenette.
Whether you're renovating a basement rental apartment or guest suite or want to create a space for the whole family, a basement kitchenette can provide a place to cook, store drinks and snacks, and help create a homey basement space. Area constraints and a shortage of natural light can make designing a basement kitchenette more difficult but not impossible.
This guide will help you through the process with clever ideas and helpful pointers and aid you in creating a stylish, functional basement kitchenette that will impress pretty much everyone.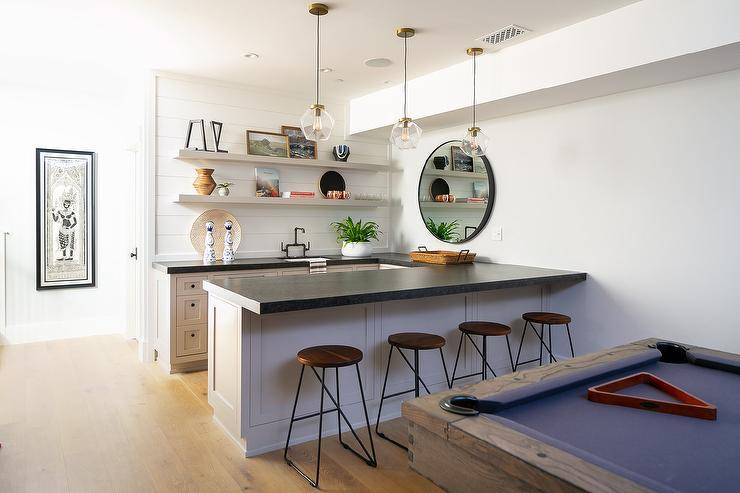 What To Expect When it Comes to Cost
Whatever your reasoning is for wanting to build a kitchenette in your basement, we are sure that your first thought is, "how much is this going to cost me?" So whether you have an adult child living in the basement until they find a job, a mother-in-law moving in, or even if you're considering converting your basement into a rental unit as a side hustle, the cost is probably the most important factor in your decision.
Given their small size, one would think that a kitchenette would be a quick and less expensive reno compared to a full-size kitchen, but you may be surprised to learn that kitchenettes can cost $45,600 on average. This cost can be substantially lowered, depending on the situation, size, features, and finishes that you choose. Also, if you are handy yourself, you may be able to save some money by doing the work yourself.
A plain, basic kitchenette may cost only a few thousand if plumbing and wiring are easily available. However, if you need to install new plumbing and wiring, kitchenettes cost $45,000 on average.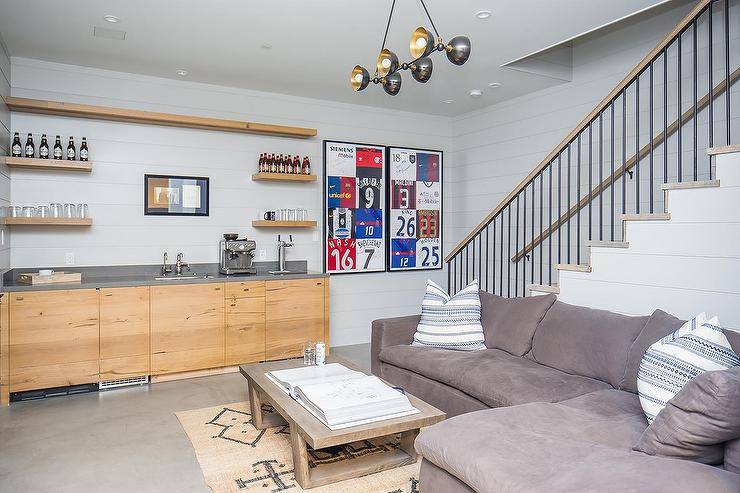 To assist you in calculating how much a kitchenette project will cost, here are a few cost factors to consider:
Plumbing
If you want the most value out of your kitchenette, you will want to ensure that there is a sink, so this is where plumbing comes in. A sink is standard even in the most basic designs. The average cost to install a new sink in a room with existing plumbing ranges from $100 to over $1,000.
You'll need access to your home's water supply and drainage to install one. So, if your kitchenette is near a bathroom, you'll pay less to install a sink than if you're installing one in an area that has no close access to plumbing. So it's wise to take great consideration to where you place your kitchenette.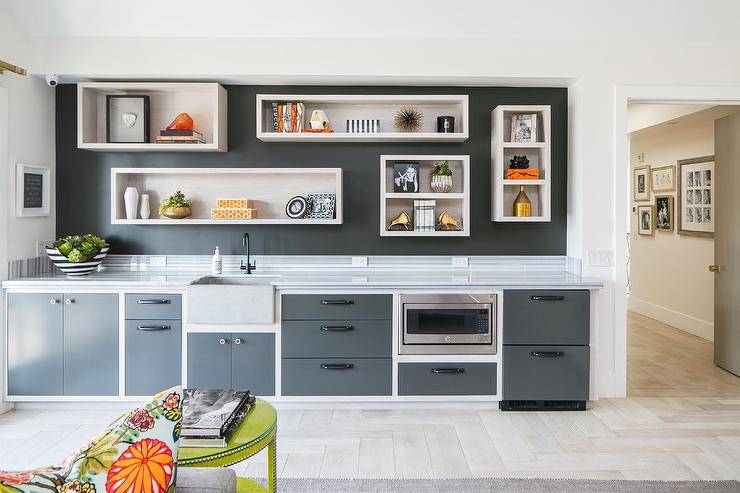 Pre-existing pipes in your home influence the cost. Homes with old pipes require more complicated and, therefore, more expensive plumbing jobs. The age of your home can play a big role in your final bill.
Electrical
If you want to outfit your kitchenette with electricity for items like an electric stove, refrigerators and microwaves, you'll need to wire electricity to the area. You're off to a good start if the room is already wired. The average cost to install an electrical outlet is just around $141.
If your kitchenette is further away or you are starting from scratch, you'll need to pay for extra wiring and labor time. On average, new wiring and labor cost between $6 to $10 per square foot.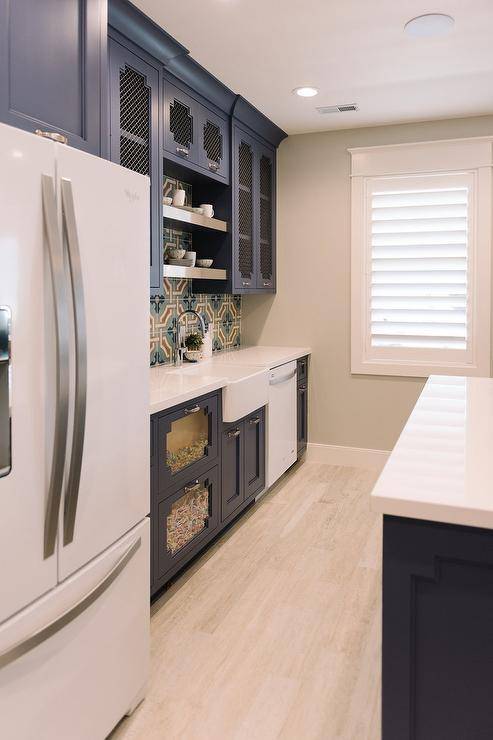 Appliances
Appliances are another major cost factor, but you do have the freedom to decide how much and elaborate you want to go with your appliances. Top-of-the-line appliances can be in the thousands, but for a basement kitchenette, you can go with a basic model of refrigerators, stoves, etc. to save some cost in your budget.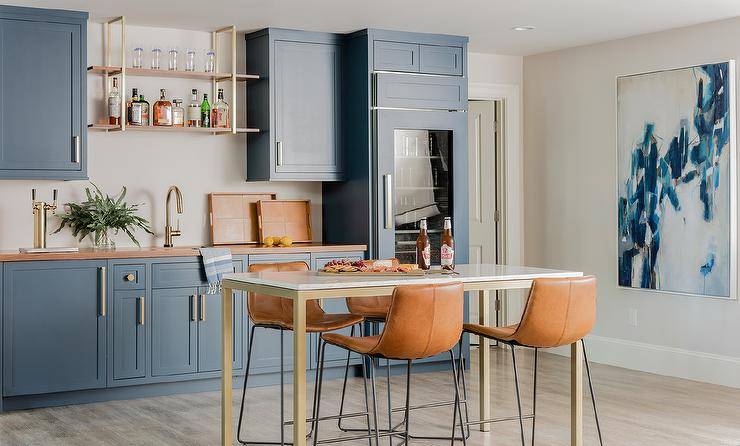 Cabinetry and countertops
Cabinetry and countertops are the areas where you can really play with your budget. It's more inexpensive to install prefab than custom units. A small prefab cabinet from IKEA costs as little as $108, whereas custom cabinets from a high-end cabinet designer range between $500 to $1,200 per linear foot.
So if you're looking to save some money, do some shopping around and see where you can get the best deal for your cabinetry.
Also, countertops vary in price depending on the material. Here's a short rundown of the prices of favored countertop materials per square foot:
Stainless steel: $80-$225
Marble: $75-$250
Porcelain: $60-$100
Engineered quartz: $55-$155
Butcherblock: $55-$200
Granite: $45-$200
Tile: $18-$35
Laminate: $15-$40
Remember that these cost ranges are averages. High-end options like distinctive slabs and handmade tiles may exceed the upper end of these ranges.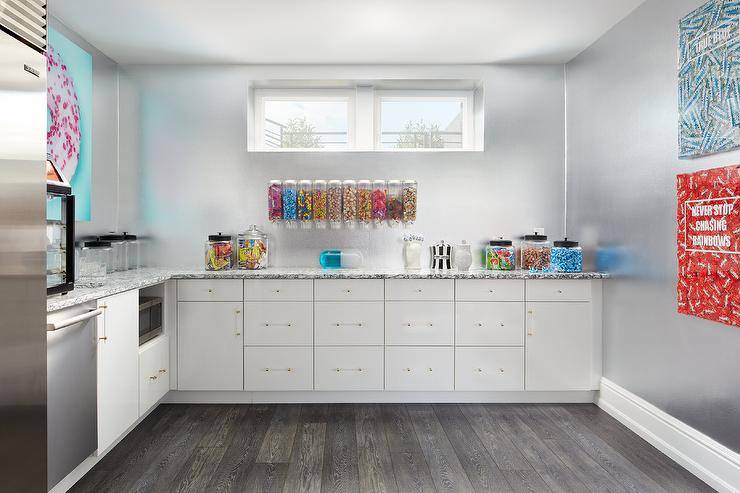 Permits
Before you start knocking out walls, you will want to make sure that a basement kitchenette is even permitted in your area. Depending on your city or housing jurisdiction, you may not be allowed to add a second kitchen.
The reasoning behind this is that governments often don't want a situation where you're turning a single-family dwelling into a multi-family property without going through the proper steps. They might allow you to build a kitchenette, but it might not be able to have all of the features you want.
If your area allows kitchenettes, you'll need to obtain a permit for the addition. Permits can cost as much as $1,000. To determine what permits you need and how much they'll cost, check out your city or county's home construction ordinances. If you aren't sure where to look, ask a local contractor.
Don't skip this step — if you build without a permit, your jurisdiction could hit you with a hefty fine and require you to apply for a retroactive permit that's double or even triple the standard fee.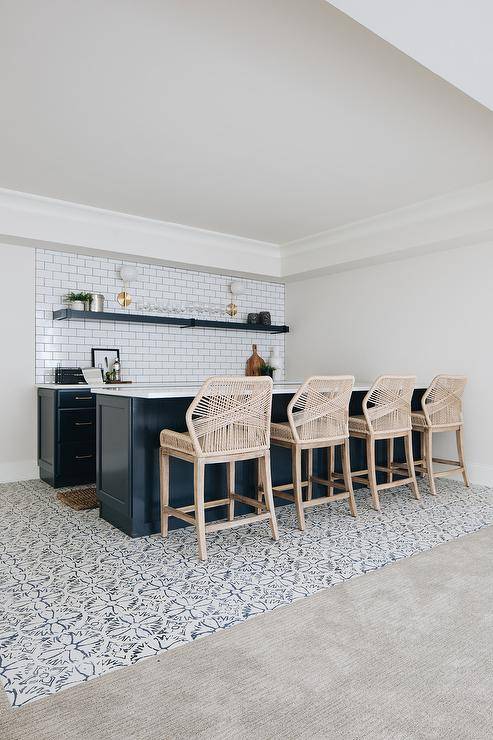 Consider the Value
While we have just hit you with all the cost factors, one factor that you can now look at positively is the value. Sure, kitchenettes can cost a pretty penny, but they're a worthy investment for many homeowners. On top of appreciating the benefits of an another cooking area, you can increase your home's value and marketability.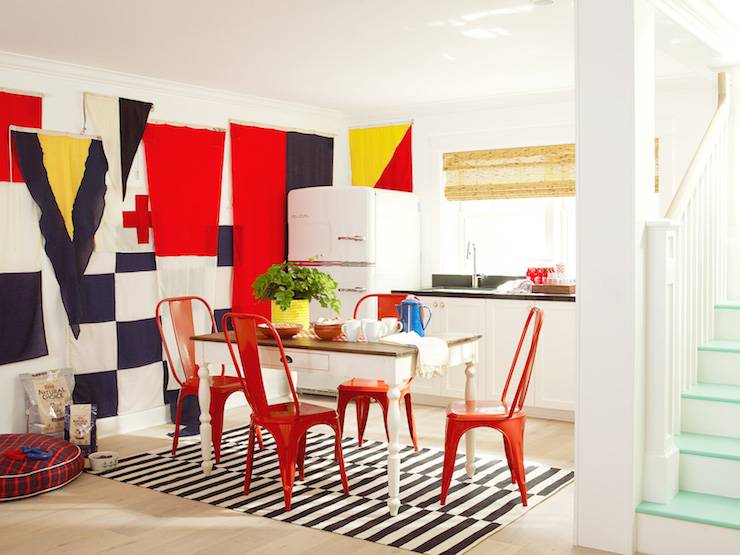 Homes with accessory dwelling units that include kitchenettes are in high demand. Kitchenettes are also popular with buyers looking to run a short-term rental or an AirBnb location.
So taking this into consideration, the cost of your basement kitchenette addition could pay for itself over time.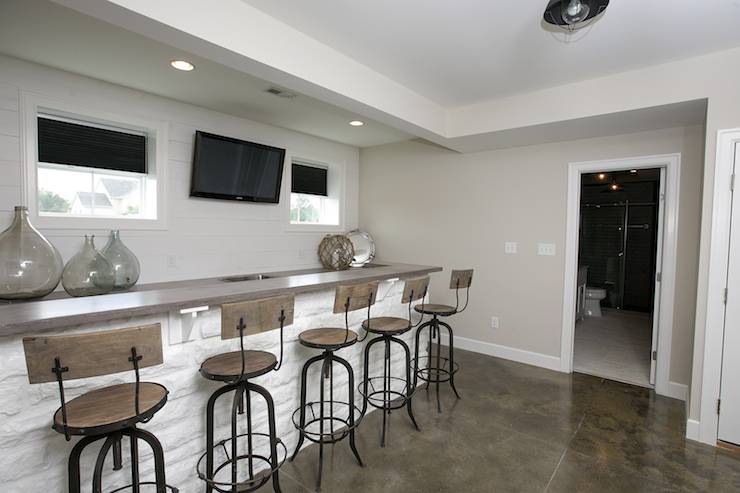 When conceiving your design for a basement kitchenette, you will want to keep in mind how maintainable it will be. When designing, use materials that are not difficult to clean. Tiles and vinyl are excellent ideas for the floor.
Wood is not an ideal option for the basement kitchenette since it is assumed the basement is the most humid part of the whole house. If wood is the look you crave, you can get an LPVinyl that has the look of wood. Quartz is the most acceptable type of countertop since it requires low maintenance. These low-maintenance materials will save you in the long run when designing a basement kitchenette.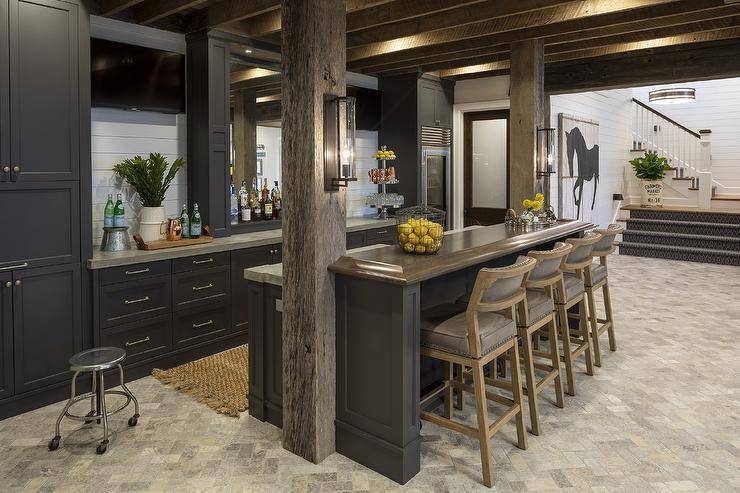 For a pool of unlimited drinks and a display of delicate glassware, you can try this clean, modern, and contemporary kitchenette bar. It features grey symmetries and the classic touch of glass hanging cabinets where the wine and bar glasses are displayed.
Its most upscale feature is the stunning gold and white pendants. This definitive look will never go out of style.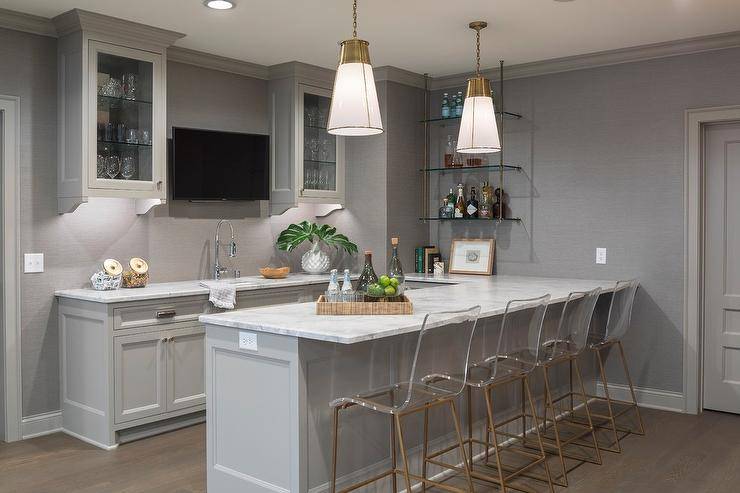 You can create a space that is unique and inviting as you are. Create an at-home bar experience with your kitchenette if you love to entertain. You and your friends could certainly enjoy this space for years to come.
Related: 43 Wet Bar Ideas To Inspire You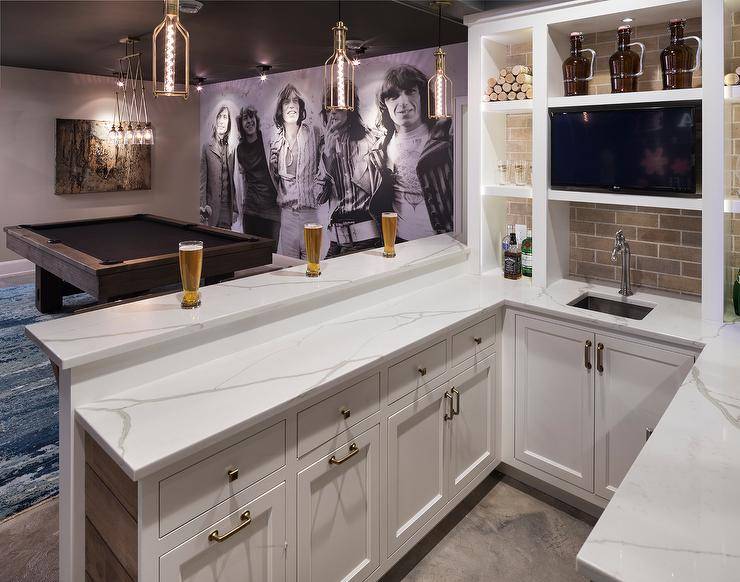 Elaborate basement kitchenettes are becoming such a trend. If you have the budget, you can go as expansive as you wish with your basement kitchenette. These luxury basement kitchens are not for everyone, but they certainly have us swooning.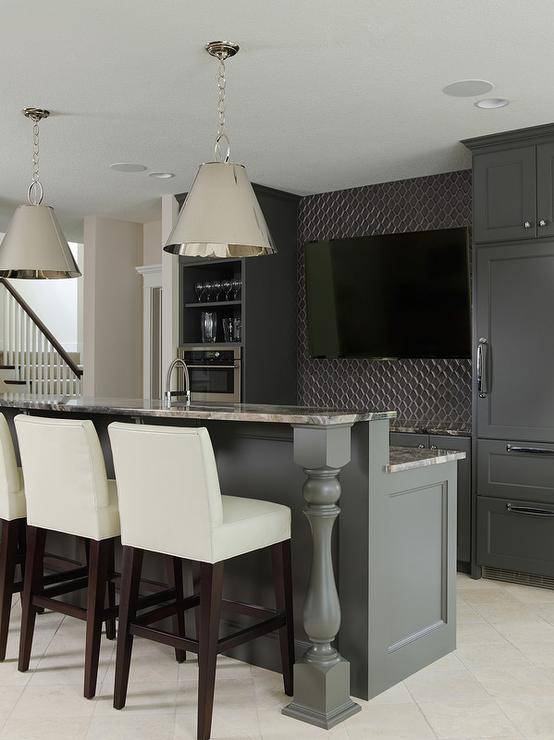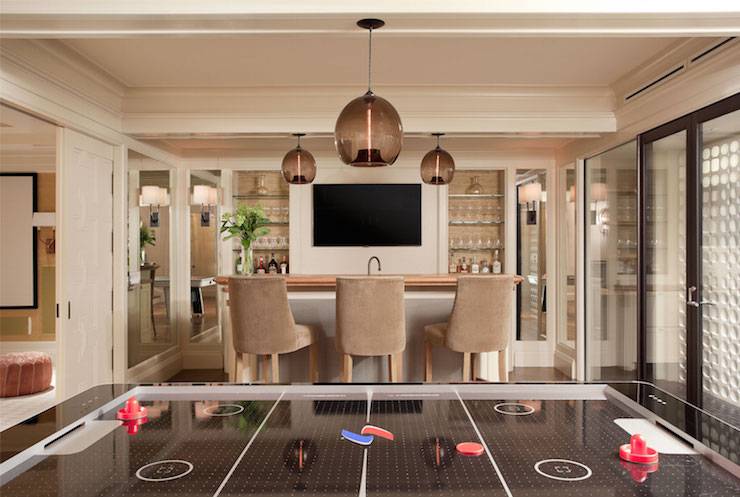 If you have a medium-size or large basement, one of the kitchenette ideas that you can establish in your basement is a pub-style one. For this, you should highlight the bar elements more.
Related: 27 Basement Bars That Bring Home the Good Times!
Include elements like a long countertop, stools, pendant lights, and hanging glass cabinets with wood trims. You can seamlessly integrate the mini ovens and the small fridge into the floor cabinets.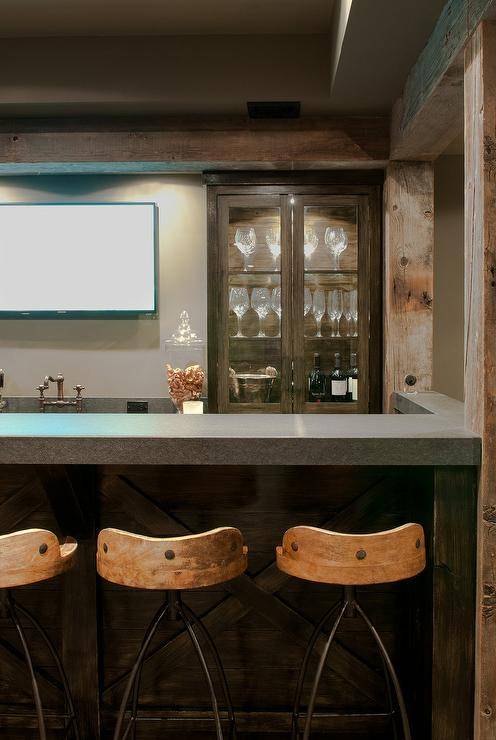 Combining a basement kitchenette with a laundry area is perfect for those that are maybe putting in a basement apartment or a granny suite.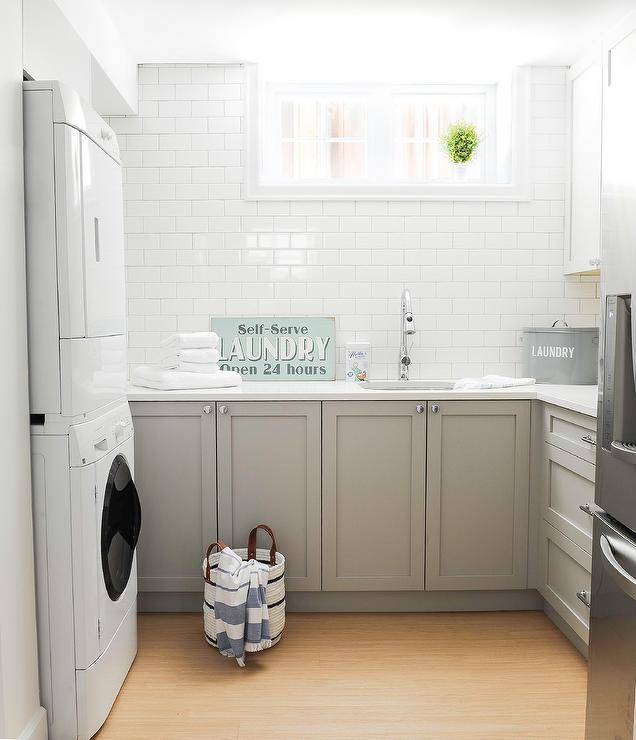 Simplicity is a factor not to be overlooked in a basement kitchenette. This simple cupboard style here and gorgeous Caledon green cupboards make this space perfect!
A small farmhouse apron sink is the ideal addition to this space.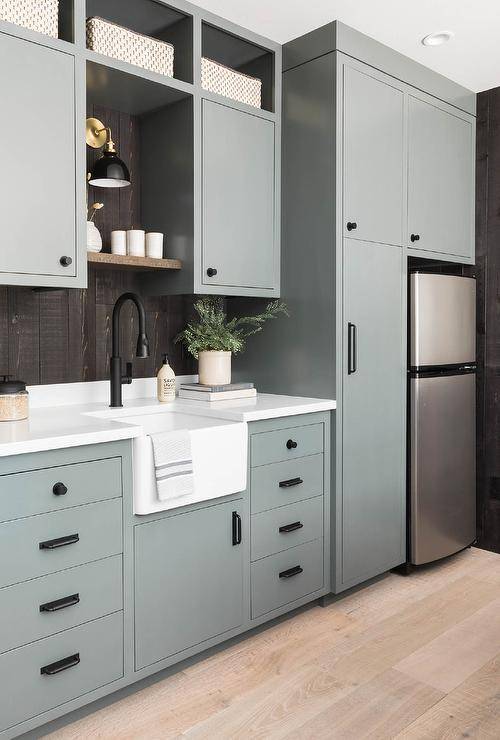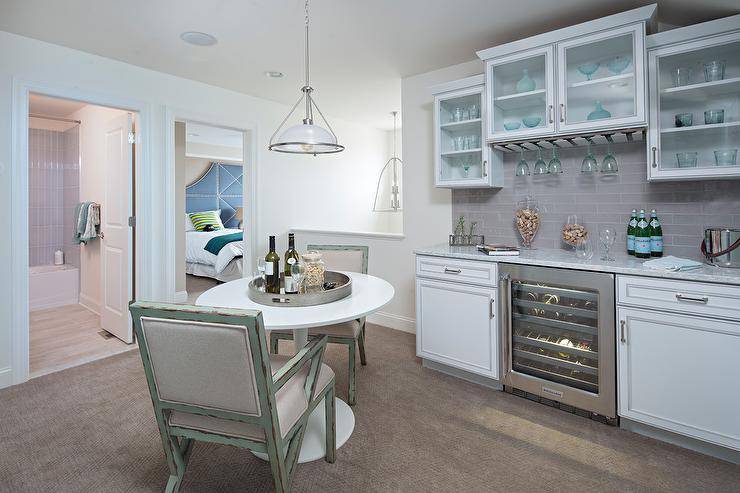 When choosing things like wall color, choose neutral colors. White, beige, and gray are colors that help create an airy and light atmosphere. They also help in making space look bigger. After deciding what primary color you will use, contrast the colors when painting the backslash, cabinets, and countertop. A countertop that has a warm tone, white walls, and gray cabinets could make the right combination.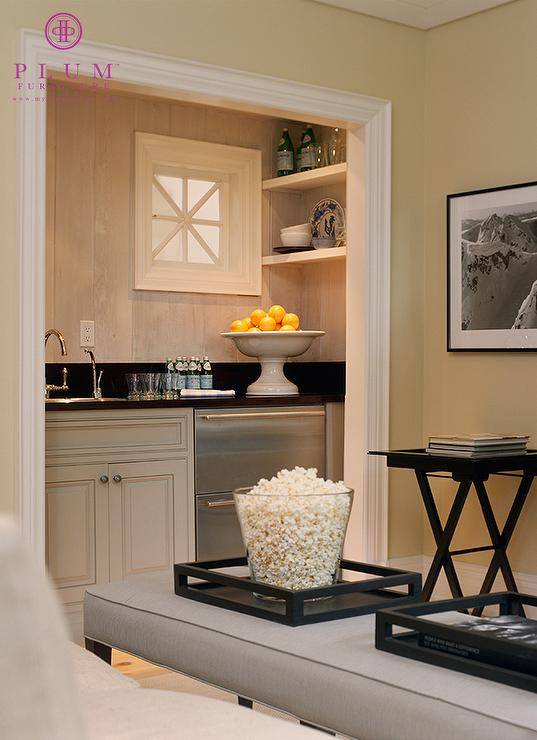 If you love a punch of color this bright green basement kitchen isn't lacking. This space proves that a lack of natural light doesn't matter when you choose a bold color and the proper lighting.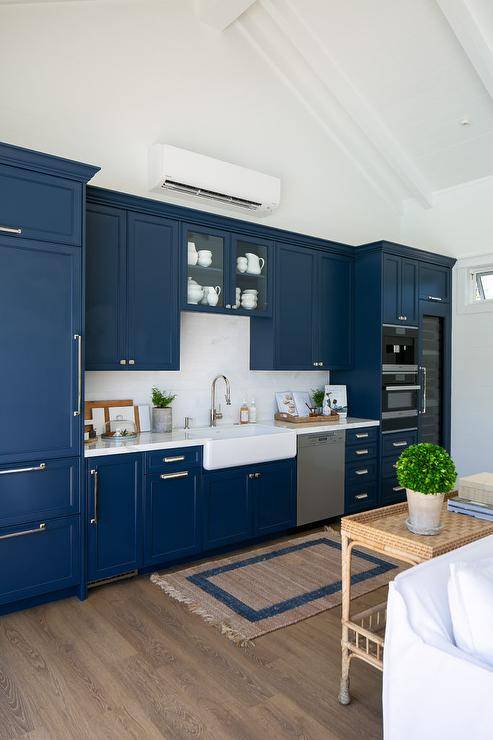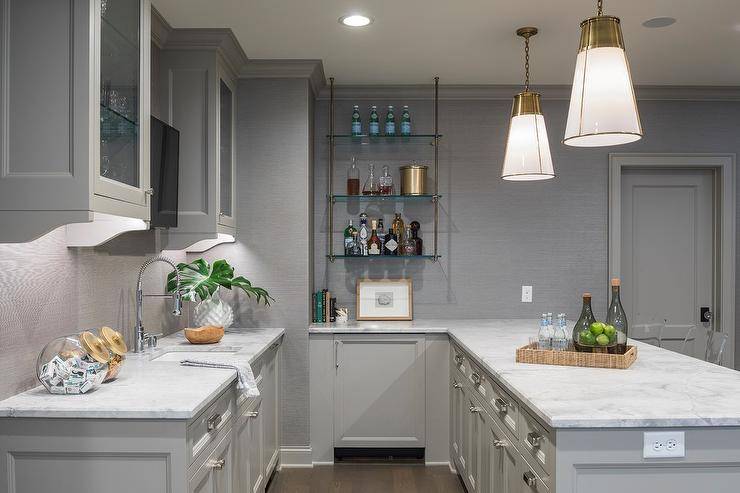 Of course, you can select traditional wood storage, but you can upscale it by adding granite or marble countertops on it or mosaic glass accents to your hanging cabinets.
You can also go for ambient lighting instead of traditional canned lights. As for the walls, they can be an assortment of ceramic tiles and blocks. Add a splash of bright colors on the painted portions of the wall and use laminated wood for more glow on the floor.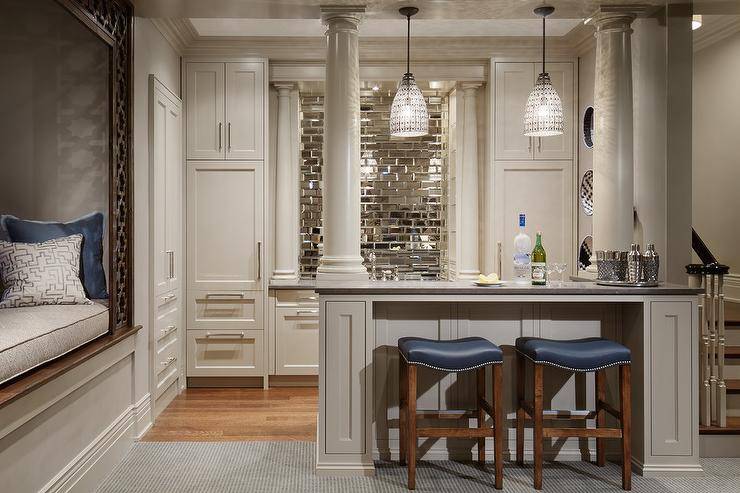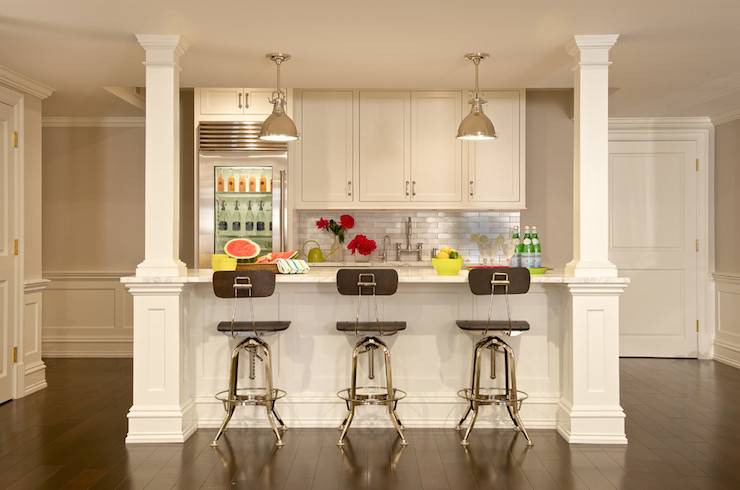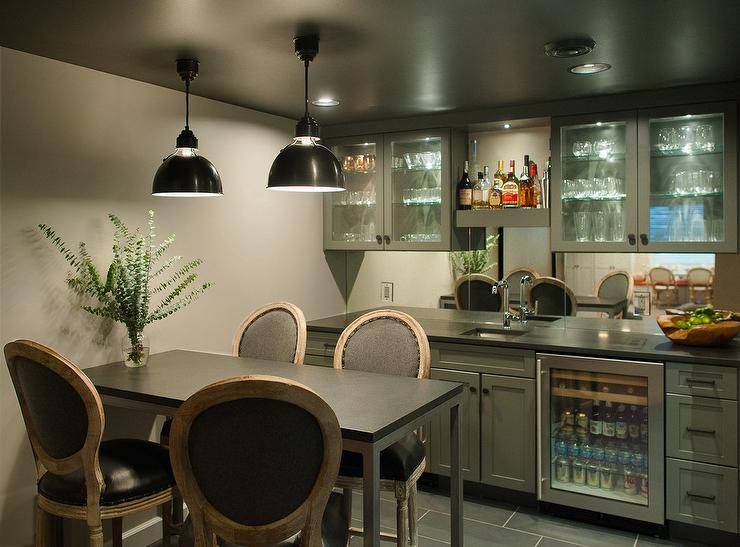 The use of movable furniture in the basement kitchenette is also an incredible idea. There are times when one might require a little more space. During such occasions, some furniture can be moved to create space for the a number of chosen activites.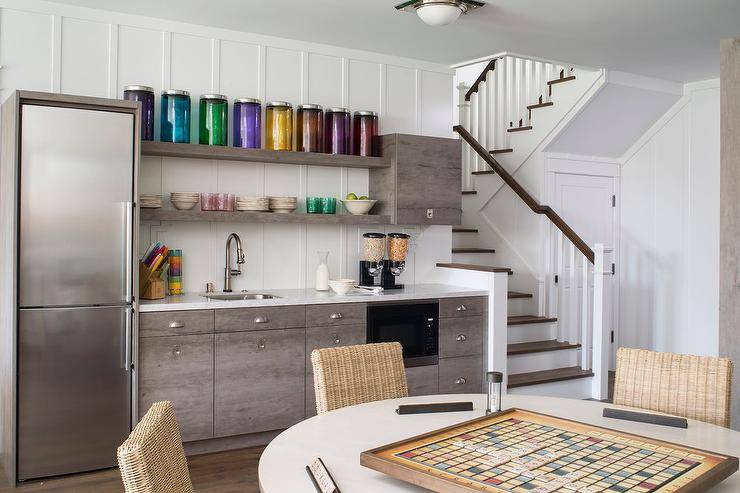 A finished basement kitchen can serve as an inviting, cozy, and extra space for entertaining visitors. For this, go for the fresh and classy look of an all-white basement kitchen.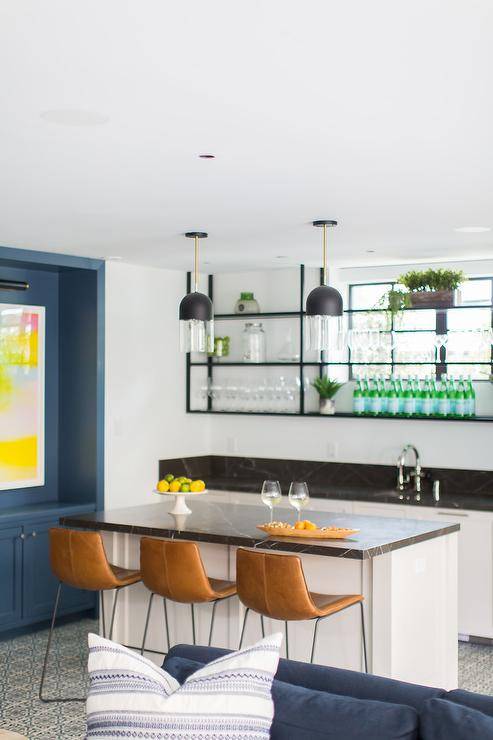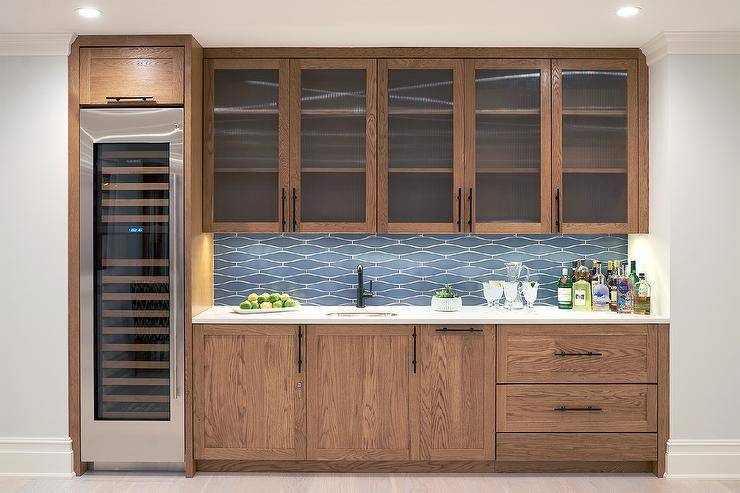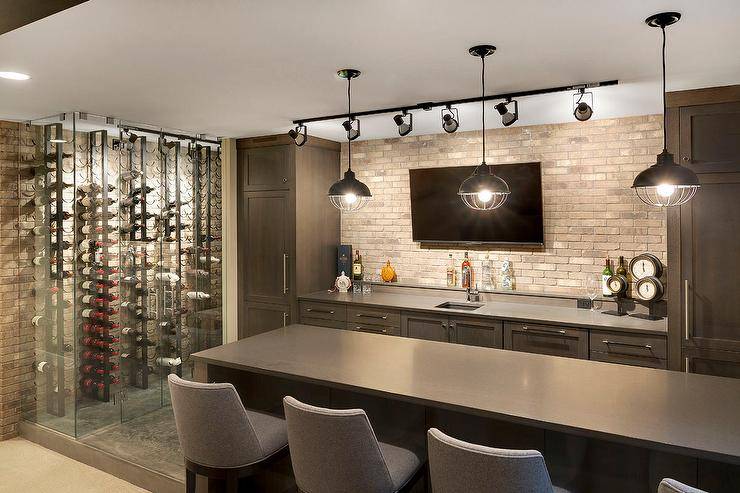 A bar is a good option where people can sit and dine, but they are not very convenient for large families. If possible, people should leave a larger space for a dining area. This makes formal dinners more comfortable. When one has friends at their place, they will feel more comfortable if there is a dining area vs a bar.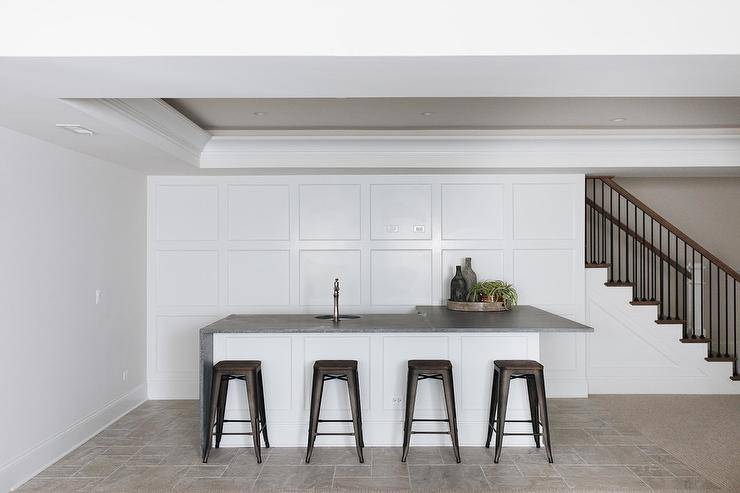 Often, people get tempted to include almost everything in a kitchenette. One should not fall for this temptation. You may find that a lot of the items are not used and that you wasted your money. You're not creating a full kitchen, just a convenient place to have a second cooking area or place to prepare food.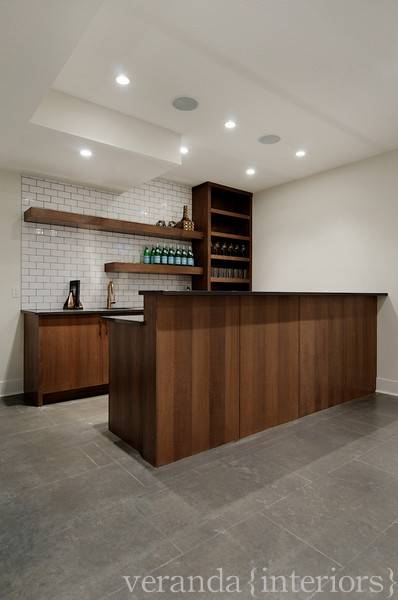 Consider not putting more than four appliances in the kitchenette. The coffeemaker, a mini-fridge, and a microwave are some of the most important. If the kitchenette is big enough to accommodate more appliances, go for it! But it's important to remember that this is not a fully functioning kitchen, so sometimes, overdoing it can create too heavy and bulky space for a basement.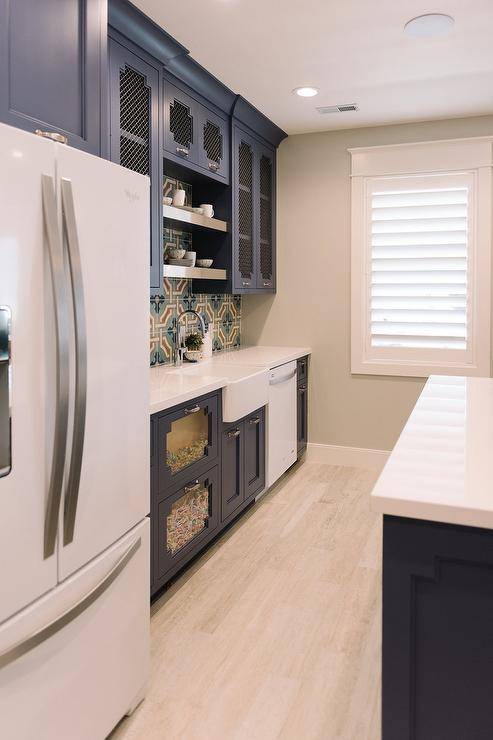 The cutlery in the kitchenette should not be exceeded. Required cutlery only should be kept in the kitchenette. This makes maintenance and access even easier. Also, only necessary food items should be kept in the room. Foods like beverages and some snacks are among the few needed foods in the place.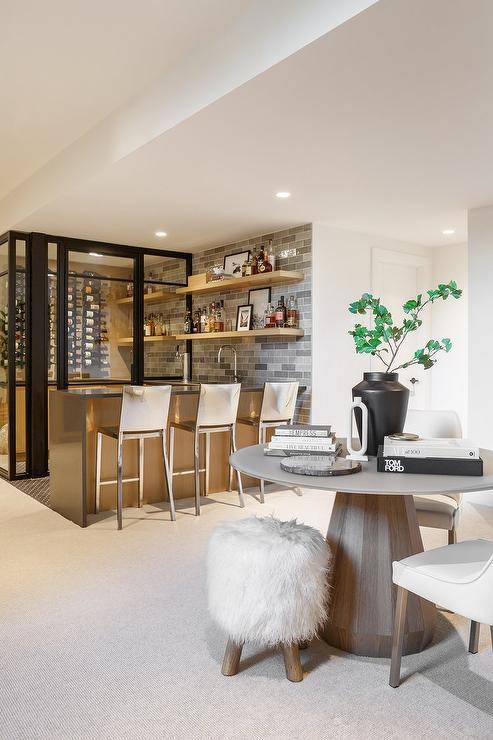 When one keeps everything simple, enough working space is left. The room also looks neater. Unlike the central kitchen, where everything is stuffed in multiple places, the kitchenette should be where someone can conveniently enjoy a cup of tea.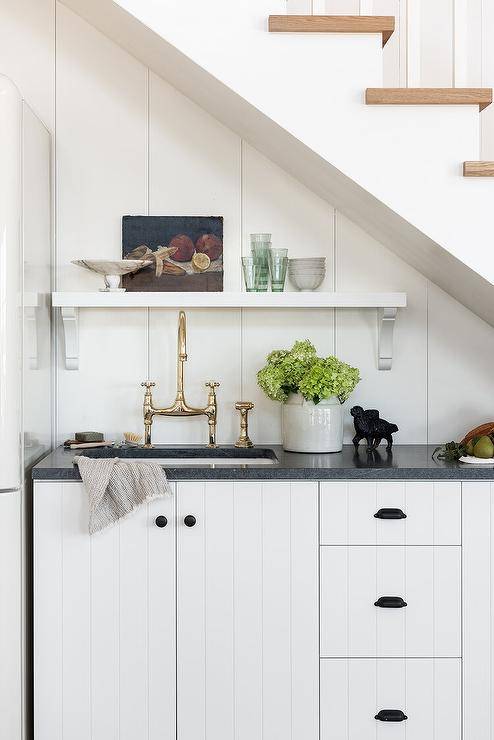 Although the kitchen has its distinctive style, it should also blend with the rest of the basement. There should be a smooth transition from the kitchenette to the rest of the basement. One should settle for one theme throughout the basement and ensure that their kitchen blends with the rest of the basement.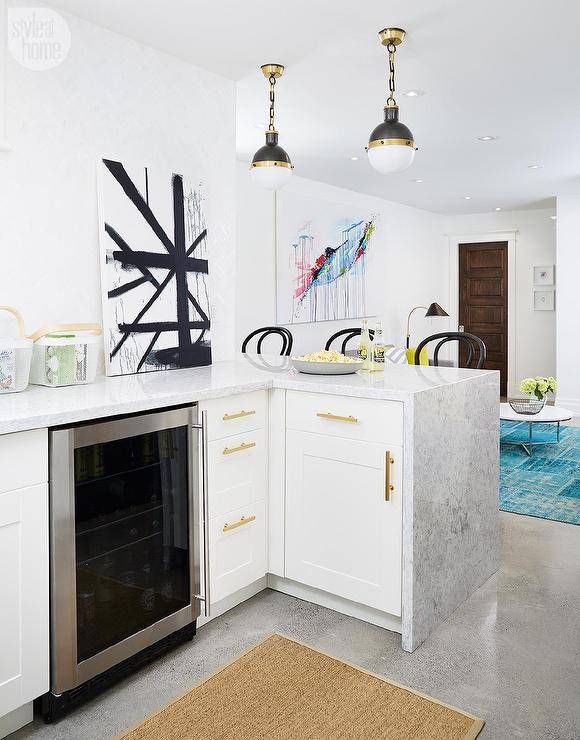 In a basement, making the best use of space is always suggested. You can have an extra counter coming out of an L-shaped kitchen and use it as a dining table by putting bar stools around it.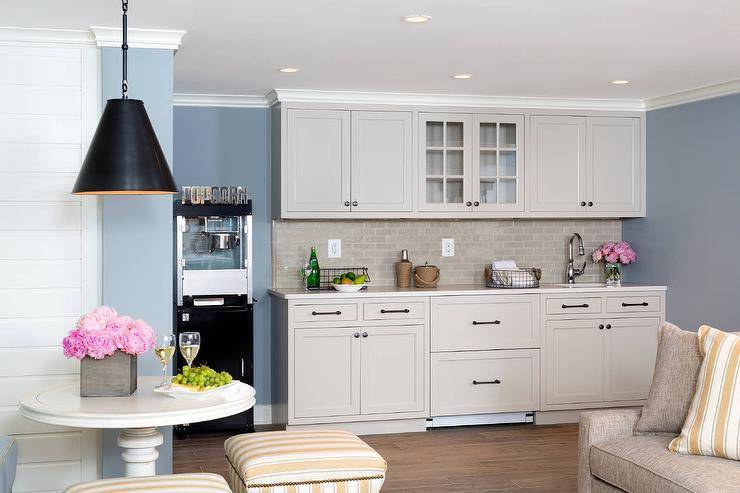 One of the most difficult aspects of installing a basement kitchenette is ensuring proper illumination. If your basement lacks windows or natural lighting, adding recessed lighting to the ceiling is an intelligent alternative. You can also add glass block-style built-in LED panels to spread a warm glow from above, giving the sense of natural light while being bright enough to illuminate the working area.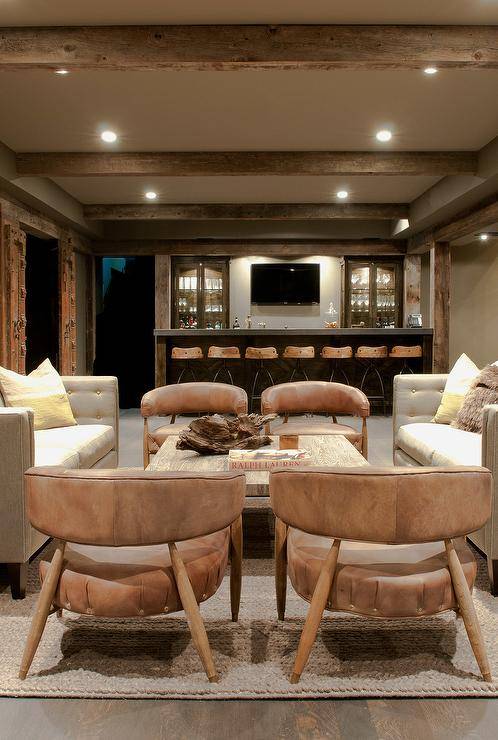 An open-concept kitchen is possibly the most desirable trend of modern times. It's a great use of space and helps you avoid extra beams and builds. It makes your kitchen look spacious, along with the area it opens to. If you are crunched for space, an open-concept small basement kitchen is the best for you.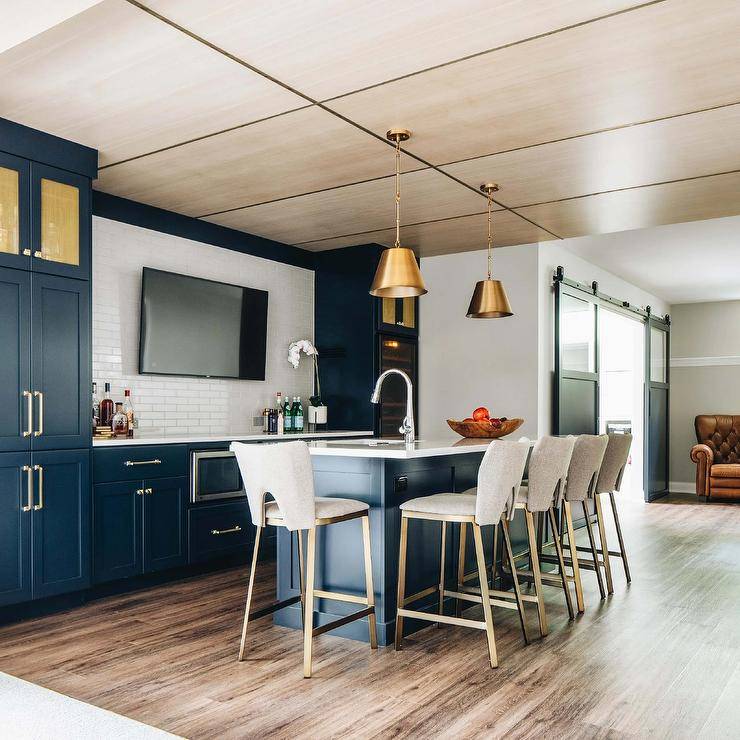 Additional Tips for Adding a Basement Kitchenette
Focus on the Must-haves
Before you begin purchasing any appliances or countertops, it's vital that you create a list of your must-haves. It's ideal to sit down and write out a list of your must-have elements for your basement kitchenette. Figure out what your non-negotiables are before you begin renovating. This will save you in the end from ending up with a kitchenette that you are not happy with.
Less is More
Always begin with the less is more approach. Kitchenettes are small, so it's best to lean toward fewer appliances and clutter in your space if feasible. Opt for only a few cups and dishes to satisfy your needs, and stock up on snacks and drinks you intend to use sooner rather than later. If your kitchenette is likely to be used for entertainment purposes, there's no need to fill your little storage space with non-essentials.
Storage is Key
From bar carts to open shelving, storage space for your kitchenette is a must. You want to ensure that you have all the space you need to store food, drinks, dishware, and cleaning supplies for your needs. In addition, you don't want to have to excuse yourself from family gatherings every five minutes to retrieve an item from your main kitchen. Ensure you that you include enough space to store everything you'll need for your kitchenette.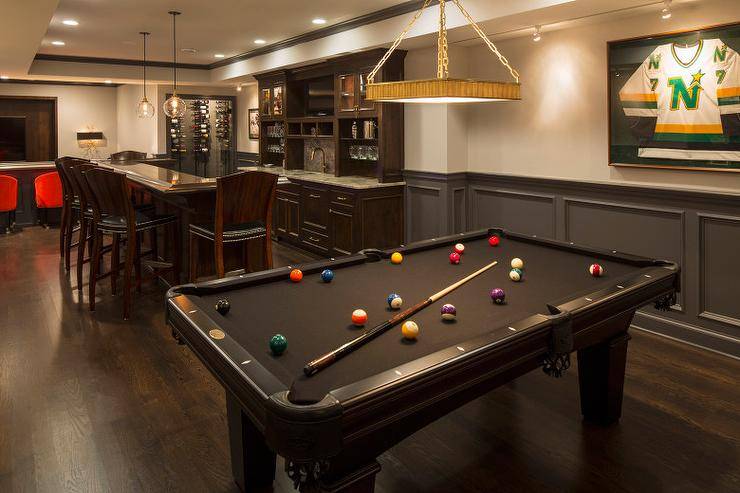 Basement kitchens are a great way to use empty or ignored spaces in your home. They make the perfect addition for entertainment or ease for those who love to party or use their basement for recreation. Depending on your needs, this renovation could be costly. However, there is potential for it to raise the value of your home down the road. So, figure out what works best for you and enjoy your new space!
Factors to Consider When Setting Up a Basement Kitchenette
Safety – taking in mind the kitchenette is in the basement, security should not be disregarded. Smoke alarms, escape routes, and sprinklers, among other local codes regarding basement precautions, should be used to deliver safety.
Air circulation – since you will be cooking in the kitchenette, air circulation should be among the top priorities. Proper air circulation will not only make it safe for people dwelling in the kitchenette, but also it will make the room more comfortable to stay in. If a contractor is consulted, they can tell the different options one can go for.
Size – a kitchenette is a bit smaller than the traditional kitchen. However, there are still size differences in kitchenettes. Some kitchenettes are small, although they have all the necessities; some electrical appliances, a tiny counter, and a wall cabinet that fits well.


Related: Is a Kitchen or a Kitchenette Best for You?
Frequently Asked Questions
FAQ
What is a basement kitchenette?
A basement kitchenette is seemingly similar to a pantry. It has cabinets, a refrigerator, a microwave, and/or a small cooking area. What makes it different from a kitchen is the size. A kitchenette is usually smaller, which is why it has lesser features.
What should be in a kitchenette basement?
A basement kitchen could accommodate cabinets at floor level and on the wall, along with counters, a refrigerator or wine fridge, plus a combination of items such as a microwave, combo oven, or even a stove, sink, and dishwasher.
How much space do you need for a kitchenette?
On average, a kitchenette will take up about 80 square feet of space, so make sure you have at least that. If you're low on space, consider borrowing some from adjacent areas. You can also consider taking down a wall or two to create additional space for your kitchenette.
Can I make a kitchen in my basement?
It is not illegal to have a basement kitchen if it is built with the applicable valid permits to ensure that the construction, plumbing, electrics, and ventilation are up to code. If the kitchen is the second one in the home, the home may need to be re-zoned.
Does a basement kitchen add value?
A home with a basement kitchen is more valuable than one without. Money spent on your basement kitchen will produce a return on investment up to 85% of your expenditure. The added amenities, such as a wet bar, appliances, and storage space, will also increase the home's value should you decide to sell.
Does a kitchenette need a sink?
As far as appliances and features, a kitchenette is limited—but it still has the essentials that you need. A kitchenette may have a microwave, sink, hot plate, and a small fridge. A sink is, in most opinions a must and will make having a kitchenette in your basement worth while.
What appliances go in a kitchenette?
Most often, a kitchenette has a microwave, hot plate, small refrigerator, and a toaster oven. However, a "fully equipped" kitchenette, should have a fridge/freezer, a sink, stovetop, silverware, dishes, basic cooking tools, and some storage. Also, it may have some small appliances like a coffee maker and toaster.
Here are some other basement-related articles that you may find interesting: