This Post May Contain Affiliate Links. Please Read Our Disclosure Policy here
I have a thing for cute mugs. Do you, too? I have quite a few mugs I've collected over the years, so I occasionally have to give some away and pare them down. But luckily I have plenty of room on this mug rack to display my current favorites or even add a couple of new ones each season.
Perhaps I'm a little weird, ha, but I look forward heading to the kitchen in the morning to pick out a special mug for the day. Which one will I use? Whichever one inspires me at the moment! The mug rack holds 24 mugs, so I have plenty to choose from. It's a favorite ritual at our home for guests, too.
Most of my mugs are not really specific to any season, but I do love to have a few that feel more like the current season. It's delightful to pick out a fall mug as I am making a cozy morning coffee.
In fall, the possibilities for comforting beverages are plentiful, too. Perhaps I'm inspired for a chai tea or matcha, or hot chocolate. Or a Vanilla Bourbon Latte, anyone? An extra cute mug is key to the cozy fall experience, if you ask me.
I found several adorable mugs online that are making me excited for all the fall experiences.
You can also see my new Homebody mug and read about my savored morning rituals in this new post: How to Savor Morning Rituals to Have a Better Day.
Sources (click each below for details):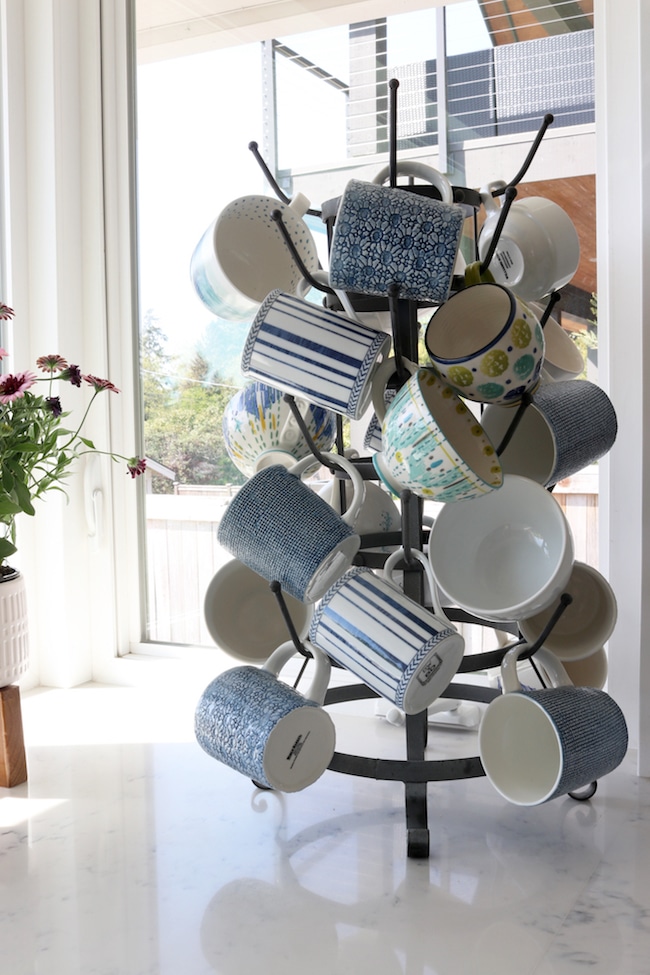 More Coffee Posts on The Inspired Room:
Iced Maple Oat Milk Shaken Espresso Recipe
My Favorite Coffee Making Sources (Mugs, Milk Frother, Brewers and More)
How We Make Our Coffee in a Stovetop Espresso Maker
How We Make Pour Over Coffee with a Copper Kettle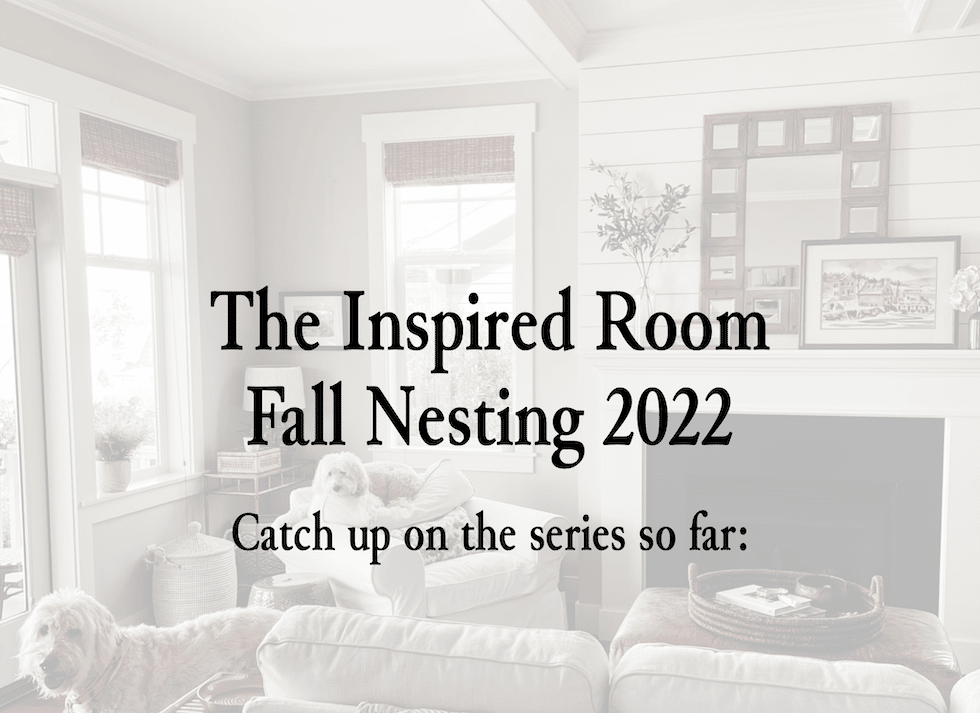 Start here >> A Slower Rhythm Through the Seasons
Fall Decorating: 7 Simple Tips to Slowly Transition Your Home
Reversible Blankets for Sofas, Chairs, Beds and More! (our mud cloth layering blankets)
Affordable White Washable Slipcovers: Ikea Ektorp Chairs
How to Be Intentional in Planning for Fall and Holidays
Savoring the Last Sunsets of Summer from Our Porch!
How to Decorate a Fall Mantel Using What You Have
Vanilla Bourbon Latte: Make Your Morning Coffee Cozier for Fall