This Post May Contain Affiliate Links. Please Read Our Disclosure Policy here
When one season is coming to a close, I am very mindful to enjoy every last bit of it. Especially the things that won't be quite the same in the months ahead. We've been taking a lot of beach walks with the dogs, feeling the warm sun on our face, savoring the sweet blackberries we've been picking on our way home (and sharing them with neighbors).
I've always said fall is my absolute favorite, but after moving here, I think summer is now nearly a tie for fall as it is so beautiful in this upper NW coastal corner of Washington. The weather is fantastic. I don't like being hot, so this is the perfect place for me. The flowers are still blooming. It's been wonderful.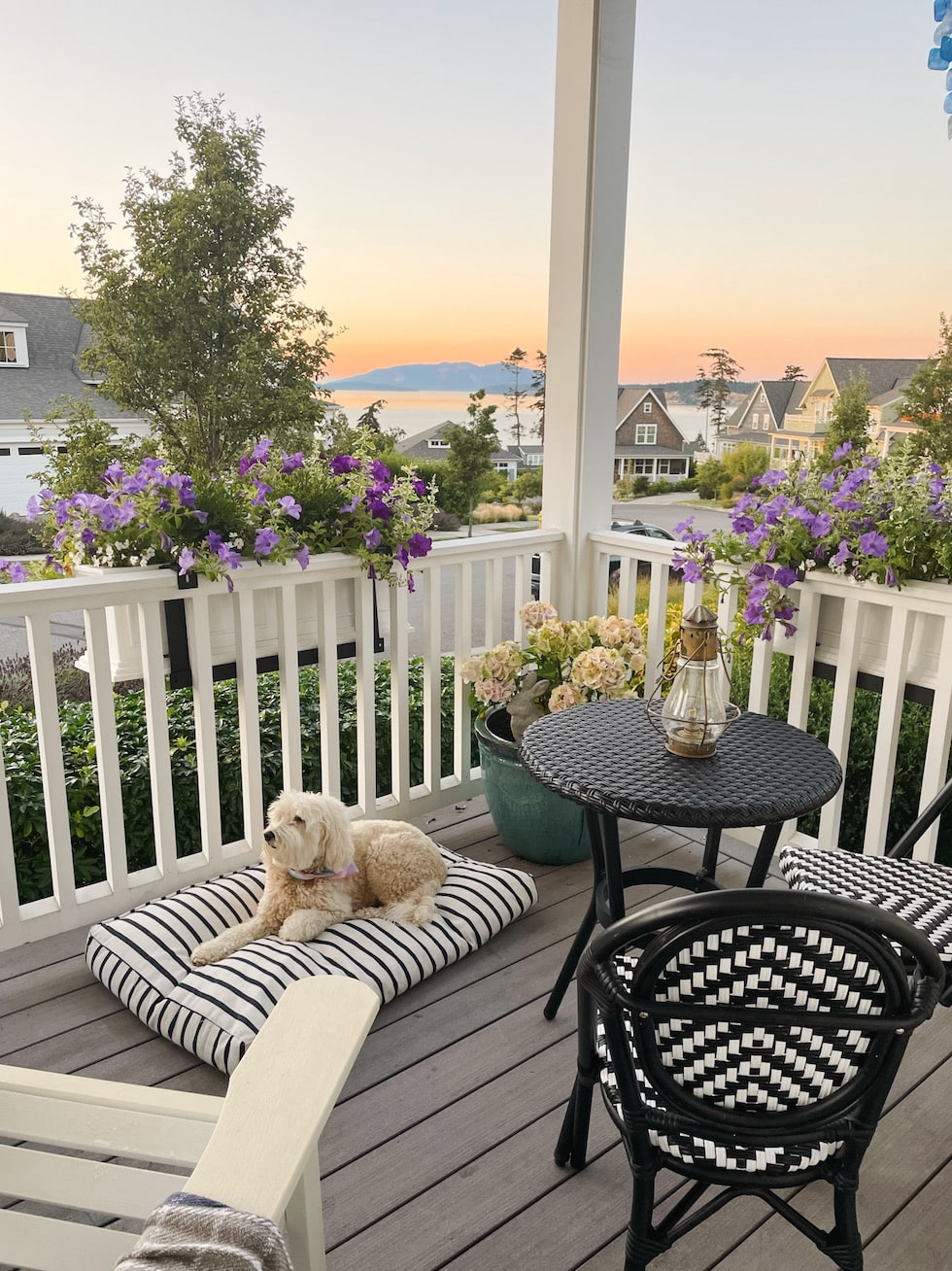 One of my favorite things about this house is our front porch. We have a smallish, covered front porch that can be enjoyed in all seasons, but of course it's especially pleasant during the warmer months of summer and fall!
The sun rises on one side and sets on the other, so the sky from left to right and everywhere in between is quite a work of art. My parents really enjoy sitting out here all day, as do our pups. It's a perfect spot for morning coffee, lunch, or dinner, watching the sail boats or barges float past in the water, seeing the deer stroll by, or just sitting quietly enjoying the flowers in our railing planter boxes. I can't get enough of the summer sunsets! We also have an upper deck off of our bedroom, with a lovely view of the sky, water and neighborhood, so we enjoy it every day and evening, too.
As much as we're still enjoying summer weather here, before we know it, the days will turn wet and cold and we won't want to go outside without coats, hats and gloves! Gratefully, each season has something special to offer and enjoy (I shared how I savor the seasons in my new book A Lovely Life). In the almost 11 months we've lived here, we have fallen in love with the peacefulness of our new home in all of the seasons. But this summer we also enjoyed the neighborhood activity, the wildlife and got out more to enjoy the beauty that surrounds us.
Last fall we were actually moving in October. It was a hectic time of life. So this will be our first official full fall season living in our home! How awesome is that?
Alas, while summer is slipping away along with warm evenings and sunsets on the porch, autumn is just around the corner. I am getting excited about fall as I always do! Fall is such a cozy, homey season, and for that, I cannot wait!
As I've shared, I'm already starting to do a little fall nesting! Tomorrow I'll share my early fall mantel. It's fun making a house a home in every season, isn't it?
My new book A Lovely Life is full of simple ideas for little ways you can enjoy each season. I'm excited to think of ideas for our new railing planter boxes (I shared about those in this post) this winter too!
What's one way you are savoring these last few weeks of summer? Come let me know over on Instagram or share in our free community Facebook group!
See more of our Fall Nesting 2022 Series:
Start here >> A Slower Rhythm Through the Seasons
Fall Decorating: 7 Simple Tips to Slowly Transition Your Home
Reversible Blankets for Sofas, Chairs, Beds and More! (our mud cloth layering blankets)
Affordable White Washable Slipcovers: Ikea Ektorp Chairs
How to Be Intentional in Planning for Fall and Holidays
**************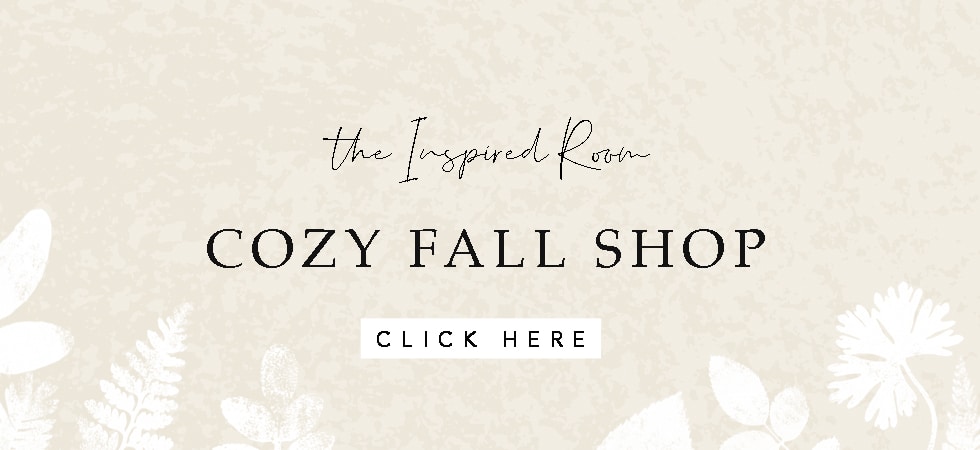 Shop My House & Latest Decor Finds