This Post May Contain Affiliate Links. Please Read Our Disclosure Policy here
One of my favorite ways to transition a home for fall is by adding layers. I was on the hunt for stylish and reversible blankets that could be added to our sofas, chairs, beds etc. for fall layering. I found just what I was looking for! These adorable Mudcloth style blankets are absolutely perfect for tossing over furniture as an added layer of texture, pattern, and color. They are soft and cozy, too.
Not only are they beautiful, they were so affordable, too, which made them an easy decision. I bought several!
TIP: At the time of my purchase these blankets were about $36 each. Unfortunately many times after I share an affordable source vendors sell out or raise prices, perhaps to take advantage of the free promo or slow the sales (these are not sponsored). That can be so frustrating! If the price is raised I may not continue to promote them and will look for other sources. So I encourage you to grab these now (see the other variations linked below) just in case they become unavailable or the price goes up!
These are stylish, washable and reversible blankets!
Perhaps best of all, these reversible blankets are washable! With dogs who love walking on sandy beaches every day, our home has to be dog-proof and easy to clean. These new blankets will help keep our furniture feeling clean and fresh and offer a little extra time in between slipcover washing.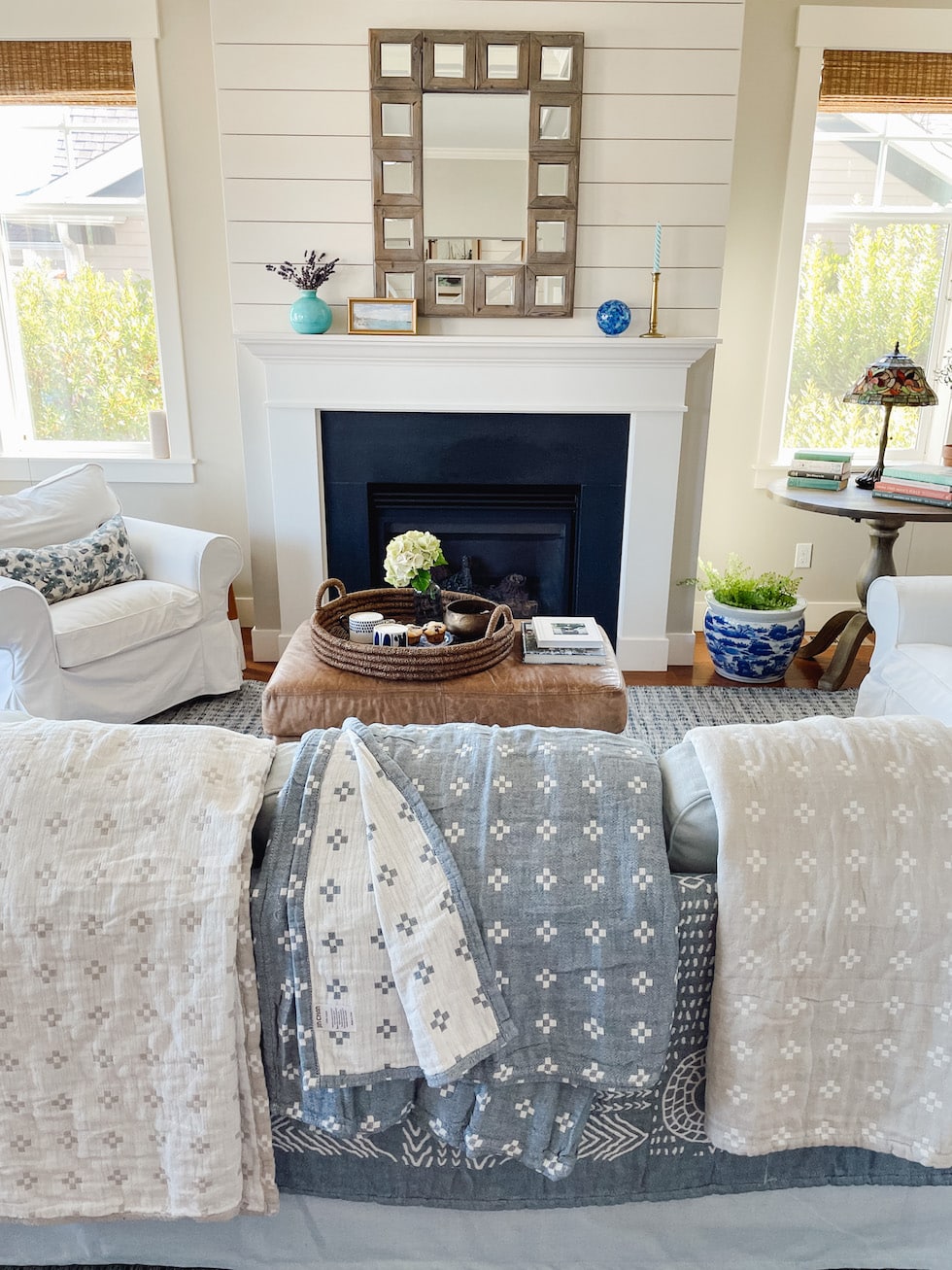 These are the three blankets I got:
Grey/taupe and white Swiss cross blanket
Blue and white geometric blanket
Blue and white Swiss cross blanket
Lightweight layers are versatile, easy to store and pretty for all seasons.
Adding fall layers doesn't necessarily have to mean you have to add heavy blankets or rugs, especially when the weather is still beautiful! I find lightweight layers are actually ideal because you can use them year round. They are especially nice for saving space when not in use, which is a really important consideration in a smaller home or a space with limited storage for heavy seasonal decor or blankets.
The patterns and soft colors on these reversible blankets are versatile and so pretty for any time of year, too.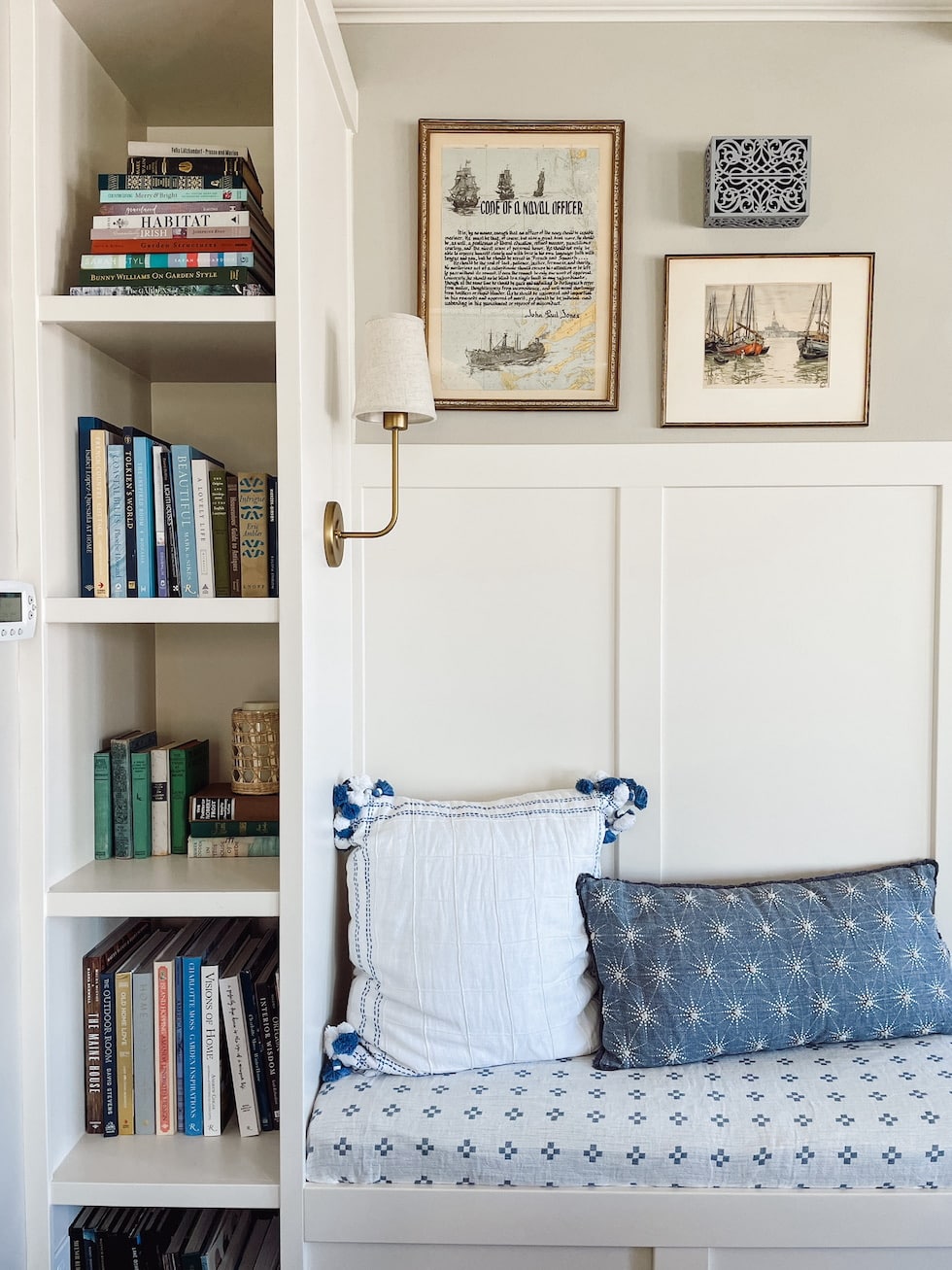 I already tried tucking this blue and white blanket around the cushion a temporary bench cover for our built-in bench! So fun and an easy way to update the look.
Stay tuned, I can't wait to try these around the house. I'm sure I'll be showing you more of them this fall and in future seasons, too!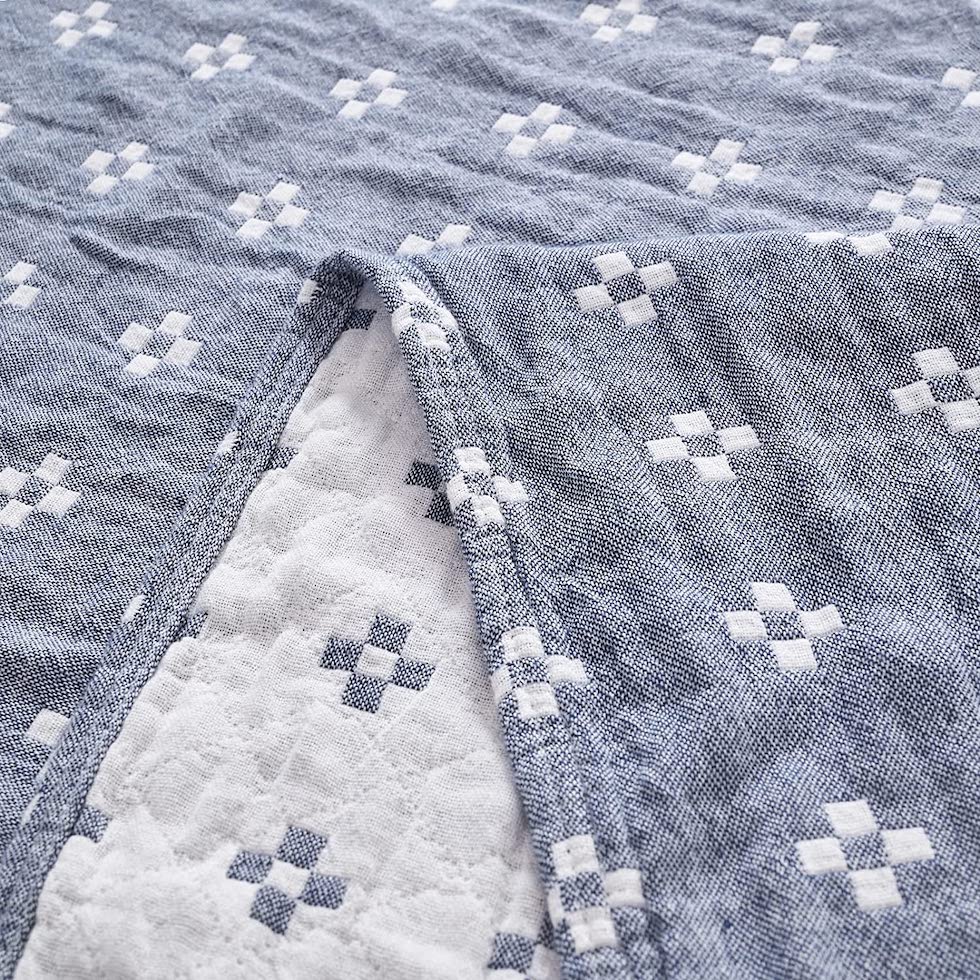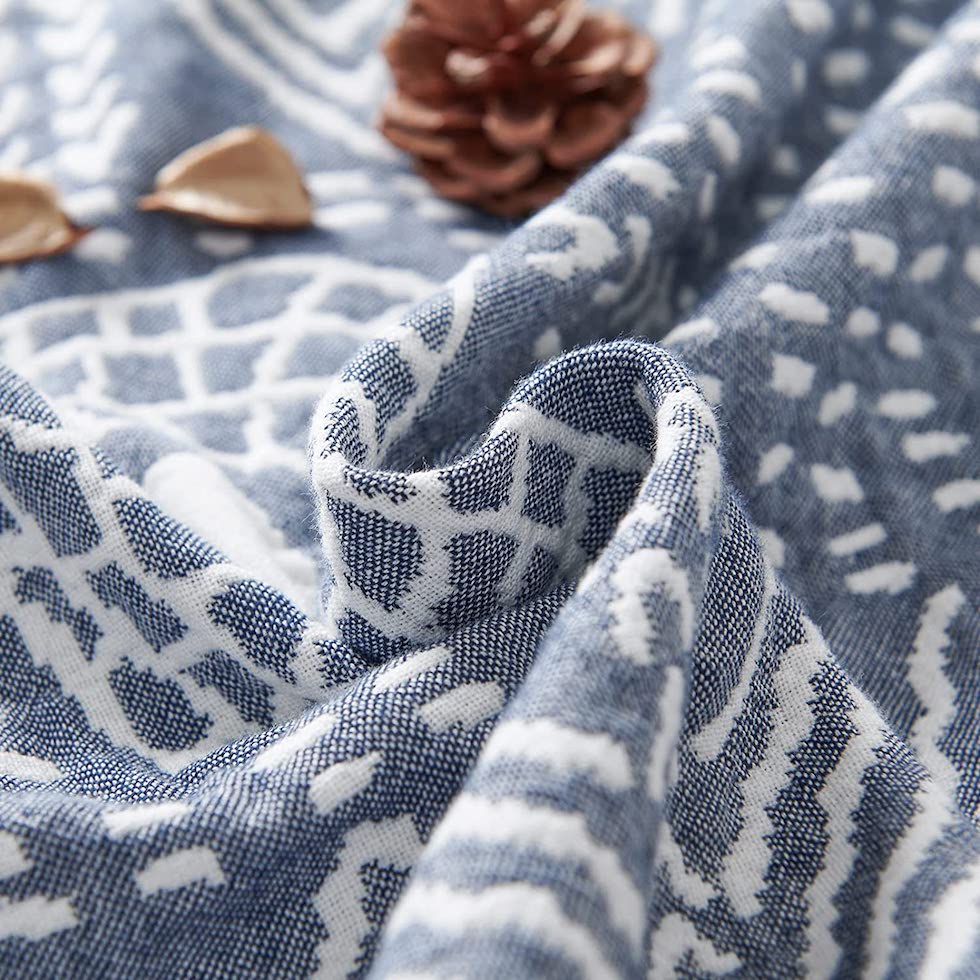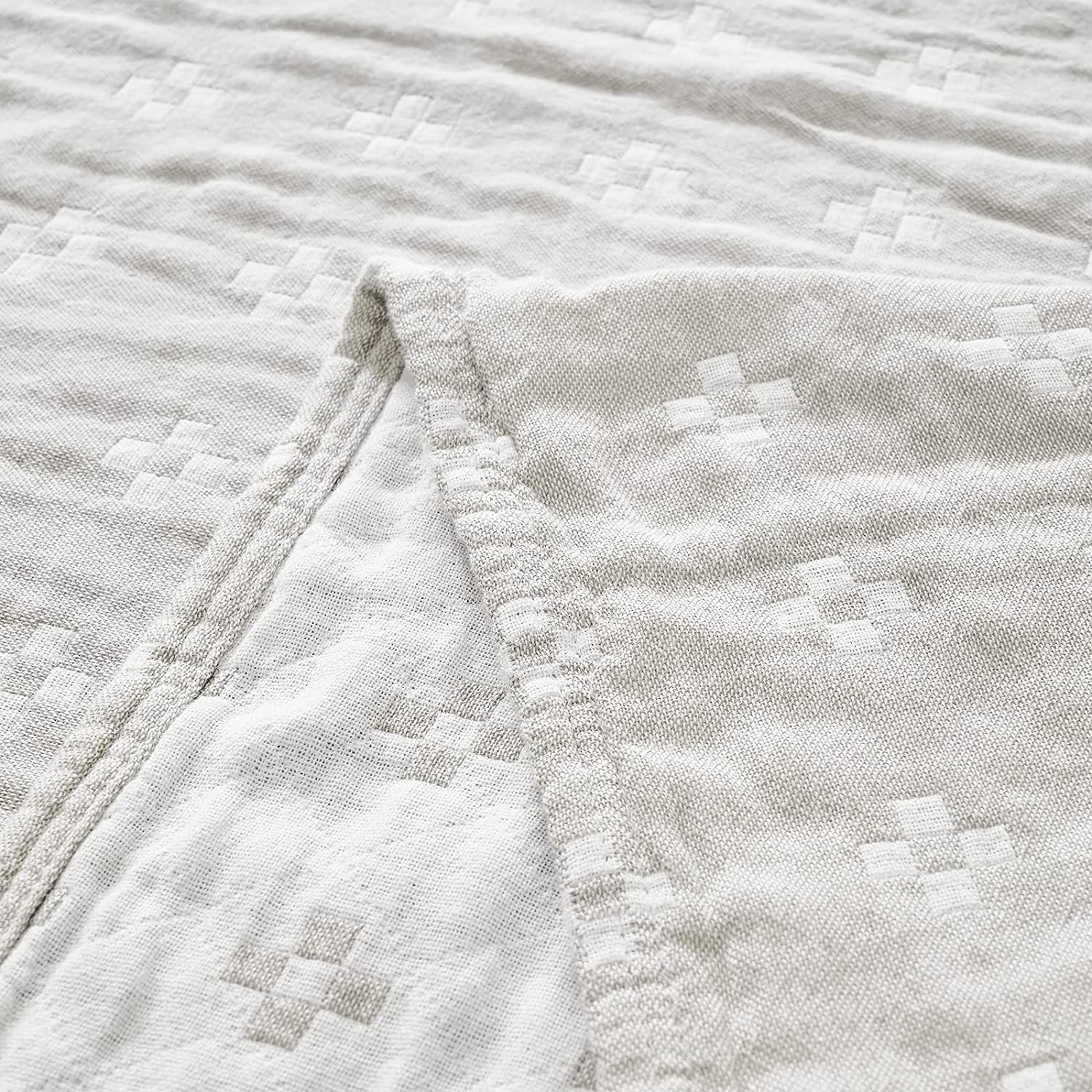 See more of our Fall Nesting 2022 Series:
Start here >> A Slower Rhythm Through the Seasons
Fall Decorating: 7 Simple Tips to Slowly Transition Your Home
Shop My House & Latest Decor Finds
---