The weeks sure are flying by! I can't believe August is almost half over already. Where did the summer go? When you're building a pool, it goes slow and when you finish a pool, time goes really fast. We are enjoying the lazy days of summer and find ourselves out by the pool or under the porch in a slow and deliberate state of mind. That sure is nice! We will have to get motivated to get going on the next projects we plan on getting done. I hope you all are enjoying your summer too!
Instagram Inspiration
I'm loving Sullivan Interior Designs and the projects she shares out of Columbia, SC.
I just found this talented gal, Stefana Silber and she's a DIY queen for sure. She's done a lot of projects herself in her home, really customizing her home. Click over to see the before and after on her bathroom vanity. Reminds me so much of our before too. Check out her whole feed.
Recipes
Zucchini is so reasonable and plentiful that I like to try new things with it. These Zucchini Lasagna rollups from The Modern Nonna look so good!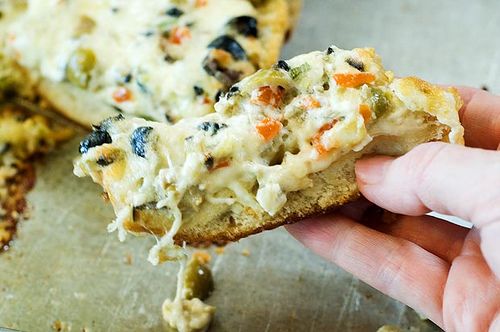 Ree, The Pioneer Woman shared this Olive Cheese bread on her Instagram page and I remember seeing it years ago. My kind of bread for sure, I love olives.
Around the House
*affiliate links used below
Stefana, the gal I featured above, has a drapery line on Amazon and the patterns look great. With several widths and lengths available, these look like a great alternative to custom prices.
If you're looking for simple sconces, these black ones are so pretty.
I also love this brass/gold table lamp, very affordable and so cute!
This little side table from Creative Co-op would be a great accent in so many spaces.
I loved these solar lights so much in the front yard that I bought another set for the backyard. Love them.
Here's my Amazon page, I'm always adding new things in the categories.
What We're Watching
We watched a documentary on the Trainwreck: Woodstock 1999 concert on Netflix in NY. We had no idea it even happened back then, but what a trainwreck. In fact, the name Trainwreck is certainly appropriate. It was a disaster! I wouldn't have been part of the original and would certainly never been part of the second version. I was in my early 40's in 1999 and it looked miserable to me.
Related
Don't Miss a Post, join my list!