This Post May Contain Affiliate Links. Please Read Our Disclosure Policy here
Years ago I discovered that practicing a slower rhythm through the seasons made life (and home) feel less frantic and frenzied! Long time readers of The Inspired Room know I LOVE fall (and Fall Nesting has been a BIG DEAL here on the blog for the past fifteen years!) but you also know I've always taken a bit of a slower, more organic approach to decorating for the seasons.
We are in no hurry, so we won't be talking about decorating with pumpkins just yet. All in due time.
You can read all about how to embrace a slower, more intentional rhythm for the seasons and be more present in each in my new book A Lovely Life. I also offer a wonderful downloadable seasonal planner that can help you make the most of every season (click here for details)! Print it out this month so you can prepare your goals and priorities for fall and then use it throughout the season!
By the way, we will have a very exciting announcement at the end of our Annual Fall Nesting Series this year, so be sure to subscribe to our newsletter here so you won't miss out!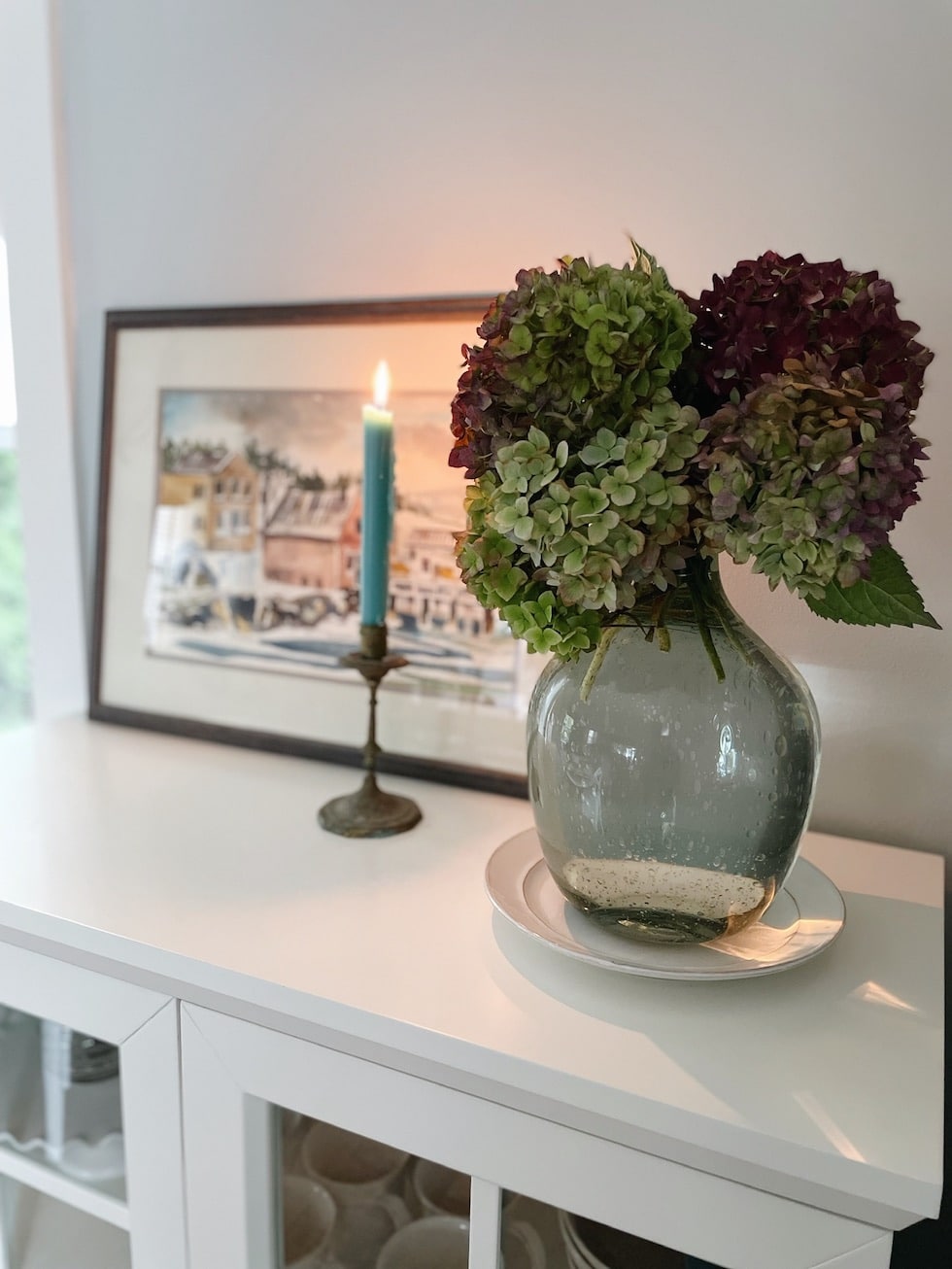 Rather than always longing for a season we aren't yet in, I prefer to let each season have its moment. I believe in savoring the season we're in and enjoying it to the fullest. Let August be August. As much as we might be excited about pumpkins on the porch and spiced lattes or cozy sweaters, we don't have to rush to them. There is a season for everything. We have many special things to look forward to in August and September, too! And we can be confident that October will have many wonderful experiences we can enjoy when it arrives, too.
So instead of being in a hurry to get pumpkins, or rushing to be the first in the neighborhood to put our pumpkins on the porch, we can use this month as a transition month to prepare for fall. Of course, there is nothing wrong with putting out pumpkins, it's just an illustration. You can go at your own pace and create a timeline for what feels beneficial and life-giving to you. Every season might be different, too!
Finding a slower rhythm and transition between the seasons allows us to take a deep breath and exhale. It's August. We aren't behind, nor do we have to get too far ahead of ourselves. There are many things we can do WITHIN the season we are already in. A gentle pace offers us time to anticipate and plan for all the wonderful things we look forward to and yet allows us to remain present in this moment. We can make the most of the current season without squeezing in all of the expectations of the next one at the same time.
A slower rhythm through the seasons is a comforting pace I have shared about here on the blog and my other books, too, but you can read much more about this concept and see it in practice in A Lovely Life!
With a slower more mindful rhythm, our home will remain a joy-filled, peaceful and welcoming haven through the ups and downs of life. Isn't that the environment we crave? We don't have to live at a frenzied exhausted pace, we can set our own rhythms. We can stay rooted in the joy and beauty of the current season even as we begin preparations to fully savor the next one, too.
In my next post I'll be sharing how to slowly transition your home to fall with decorating tips and a pretty fall mood board!
Don't forget to subscribe to our newsletter and follow on Instagram and Facebook so you don't miss a thing!