Happy Friday friends! It's hot in Georgia and we sure are enjoying those dips and floats in the pool these days. I'll be sharing that project as soon as I can. We have had more landscaping going on and I wanted to be completely done with that before I share all the pics, so it might be another week before I can show it all, but we sure do love it. It's a dream come true!
Enjoy these shares today, I hope you are inspired as you come and visit me on Fridays!
Feature Friday
I shared this beautiful home tour from Z Design at Home several years ago, but it's definitely worth another look. Go check out her entire home tour, you'll love it!
Instagram Inspiration
On Instagram, Paula J Wolley caught my eye with her tasteful and stylish living room as well as her outdoor spaces. So pretty and traditional!
Recipes
These Parmesan Ranch Baked Chicken Tenders from Picky Palate look so delicious!
Picky Palate also has a delicious looking Cheesy Alfredo Chicken Pasta that I'd love to try.
Around the House
Here are a few things I've bought recently for our outdoor spaces. All links below are affiliate links.
Now that we will be outside more and more, I wanted to add a trash can so that we can easily dispose of trash when we have gatherings. This Suncast trash can is attractive and has a lid and it's a good price too.
I got in these LED solar lights and put them in the front yard beds and they look great. I'm so pleased with how big the heads are, they sit up higher on the stake and the light is very nice and bright at night. If these continue to perform well, I'll order another set for the backyard.
I ordered this black skort and really like it too for casual summer days. It has built in lightweight shorts underneath and it comes almost to my knees. Made of spandex & poly it's stretchy and comfy. I ordered a Small but if I get another one, I'll get a Medium. I love it for lounging around the house on these hot summer days, but I could easily go run errands too.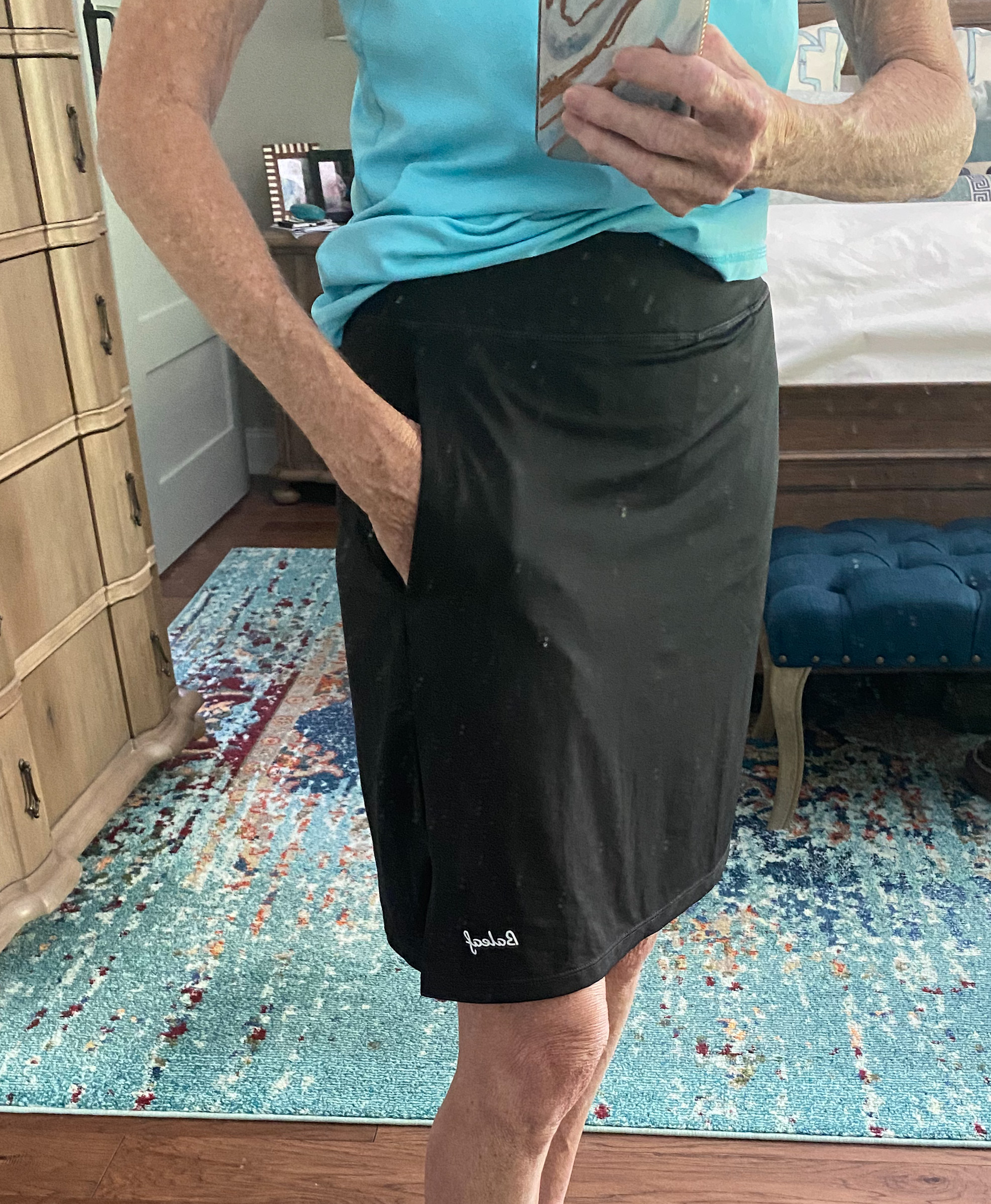 I have lots of good things saved on my Amazon storefront, so check it out for all the categories.
What We're Watching/Reading
I'm reading a John Grisham novel right now by the pool, Camino Winds and it's really good. Of course, I generally enjoy all of his novels.
The new 8th season of Escape to the Chateau is out now on Peacock, so we're watching that too and it's so good. We just love that show. If you haven't watched all the seasons, definitely go back and catch it all. It's such a heart warming show and what they are doing to that old French chateau is just amazing. Mark is super excited to see the new slate roof be finished. That takes your breath away, watching those guys go so high on the scaffolding to do that job. Wow!
Related
Don't Miss a Post, join my list!