We've been busy bees around the house lately! It's going to be fun to have our first summer here, not only to enjoy the water and beach but so we can work on the yard and exterior of our home! We have been making progress on some projects already, including our porch! Besides getting our roof and gutters cleaned today (fun times) we are hanging really cute railing planters on our front porch. I'll show you as soon as they are all planted! I can't wait to show you. These are the ones we got (get the set of two if you want a better deal on more than one!)
I also added this doormat for summer and think it's so cute! It is such a cheery new addition to our porch. I got it on clearance and it's still on sale right now (click here for the doormat). I am sharing a few more doormats I love below, if you're looking for one for your home!
If you missed my post about my summer door basket you can see that here.
Doormat sources: scroll and click the photos and links below for details:

Doormat Sources: 1 Hello Gingham Doormat // 2 Welcome to Our Home Doormat (mine!) // 3 Bunny Doormat, comes in 2 sizes // 4 So Happy You're Here Doormat (only $13) // 5 Magnolia Doormat – only $12.99 // 6 Floral Hello Doormat (Amazon's choice!) // 7 Stars and Stripes Doormat // 8 Welcome Script Doormat // 9 Black Border Classic Welcome Mat // 10 (this was one of your favorites when I shared doormats earlier in spring!) // 11 Star Pattern Doormat
PS…I can't quit buying these faux peonies, ha! They are just so pretty! I decided to treat myself to some white peonies since I loved the pink ones I got so much. Since I don't have any real ones planted yet these are making our house feel more like summer and are so budget friendly. Click here for the white faux peonies.
I also have two pink colors I shared in this post: Realistic Faux Peonies.
I also shared about my faux hydrangeas here and another recent post…The Secret to Plants You Can't Kill.
More summer posts on the blog:
Inspiration: How to Decorate a Porch
Summer House Tour (from one of my past homes)
Six Favorite Tips for Decorating a Summer Bedroom
Summer Decorating: Finding Joy in Simplicity
My Summer Bouquet in a Lantern
Summer Decorating Inspiration Photos
Click the banner below for more summer decor posts on the blog.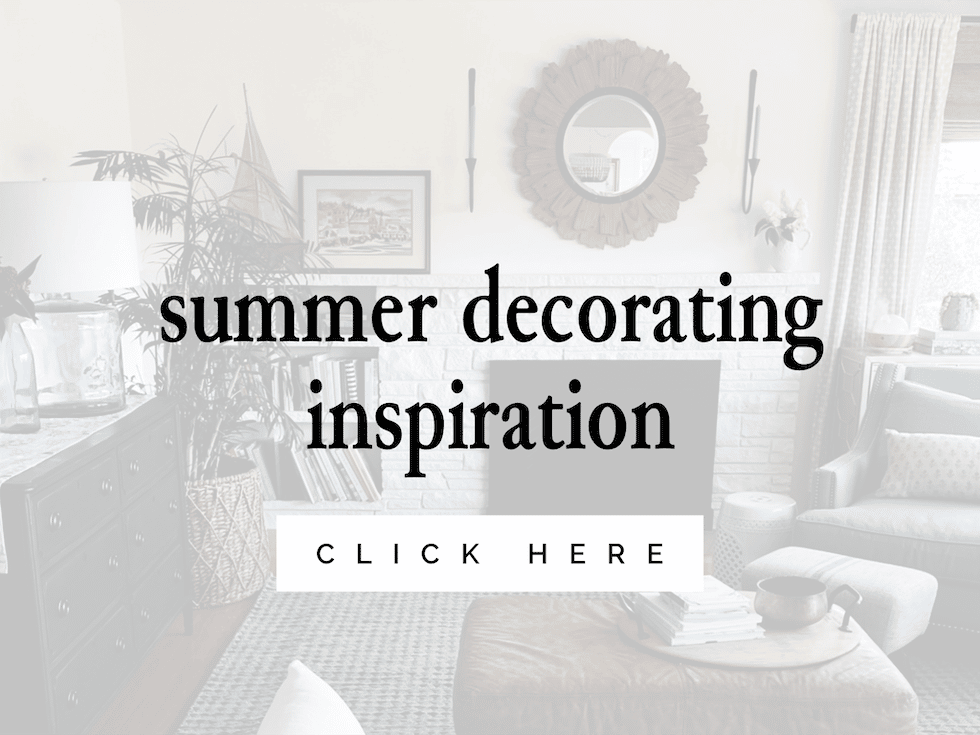 ---