Welcome to Fashion over 50! I've got a couple of outfits to share with you, one old and that new dress I've already shared. After I posted these pics, several wanted to know the link for the blue and green dress. Unfortunately, that color is sold out, but there are still a few left in other colors.
Here's that J Crew T-shirt dress again that I wore out recently. Mark and I happened to match that day, so I made him take a pic with me. Unfortunately, all the colors are sold out, but maybe it will come back in stock again or they will do another t-shirt dress. This one is really comfy and I love it for summer.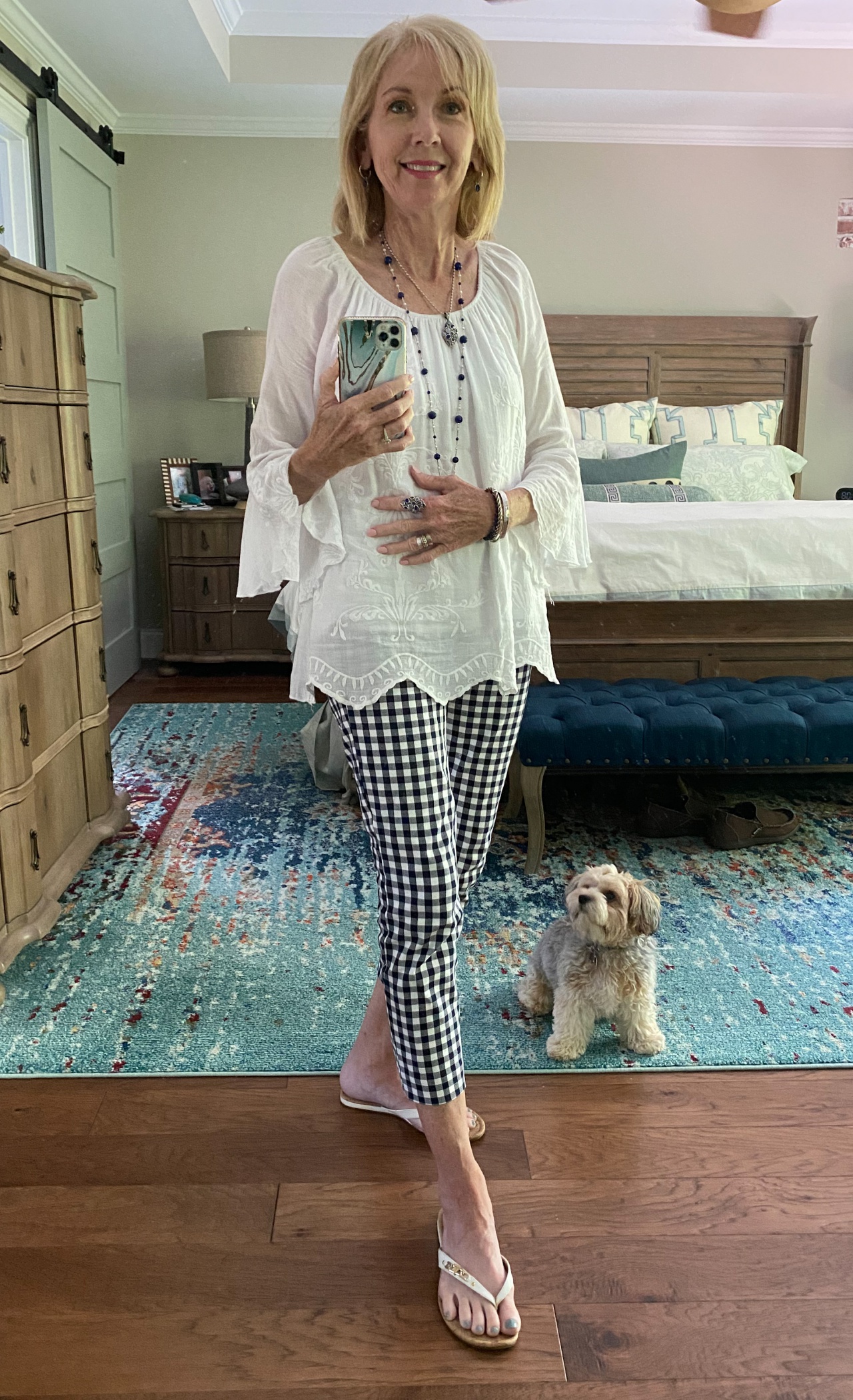 This is an old outfit. Pants are from J Crew probably 3 seasons ago and the top is from Cracker Barrel maybe 4 years ago. I love these flowy white tops for summer, they look so cool and crisp, so I've added a few inspiration pieces below.
You can find all these links below (affiliate links used). I just love a cute pair of checked pants and found a few for you, since those J Crew navy/white ones I have on are no longer available. And I found some flowy white tops, always perfect for summer months. These are all from Ann Taylor, Old Navy, Walmart, Loft and Chicos.
Related
Don't Miss a Post, join my list!