Three Ways to Stack Cabinets and Maximize Storage in Your IKEA Kitchen
The ABSTRAKT doors from IKEA were discontinued by the manufacturer after the date this article was published.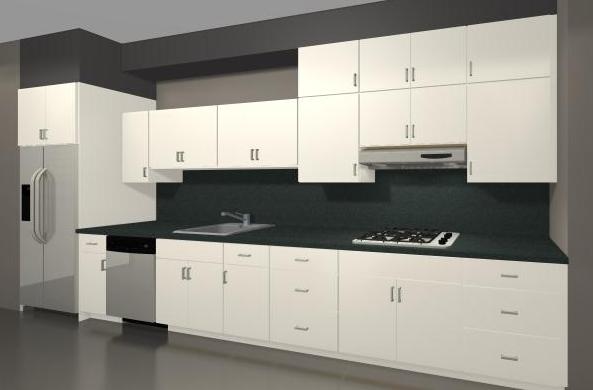 Stacked kitchen cabinets, like over-fridge cabinets, are a great way to take advantage of storage space in homes with high ceilings.
Wondering if you have space for double-stacked upper cabinets?
First, check to see the available height. For ceiling heights of at least 97″, use 30″ and 15″ wall cabinets.
If there's at least 106″ available, then 39″ and 15″ will do nicely. Lots more cabinet space, not much more money.
We'll Design Your Ideal IKEA Kitchen Easily, Affordably, and Online

Our IKEA Kitchen Design Package is everything you need to complete your new kitchen with confidence.
How to Stack Kitchen Cabinets Three Ways
Here are a few stacked kitchen cabinet design options we've used in our custom IKEA kitchen designs:
Horizontal Cabinets
With only one wide door, they're great for contemporary designs and create a lineal look when placed above two door cabinets. Remember that the door lifts up, so to reach up and close them, you might need a step stool.
Stacked Kitchen Cabinets with Glass Uppers
They look like display niches along the top row – especially if Ikea Stockholm are used as in-cabinet lighting. When combined with two solid doors on the top and a two door glass cabinet below they create a lovely four door effect.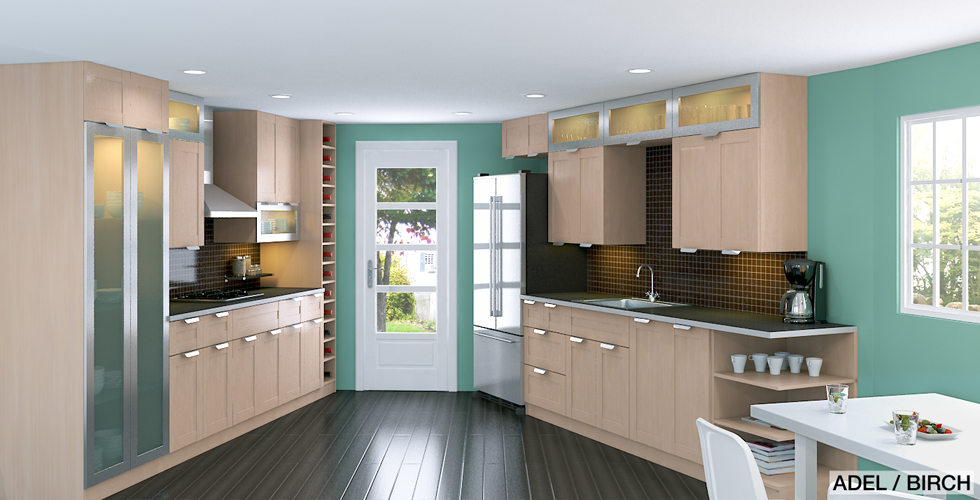 Directly On Counters for a Built-In Look
Not enough ceiling height? Why not stack wall cabinets on top of the counter for increased storage space and a "built-in look"?.
We don't suggest doing this for the entire kitchen because valuable counter space will be lost, but design them in areas with a minimum width of 48″.
Try these combinations:
Two rows of 30″ cabinets requires 96″ ceiling height
One row of 24″ and one row of 30″ requires 90″ ceiling height
One row of 17″ 3/4 and one row of 30″ requires 84″ ceiling height
One row of 15″ and one row of 30″ requires only 81″ ceiling height
Get a Professional IKEA Kitchen Design – All Online

Work with our certified kitchen designers to get a personalized kitchen designed around your needs and vision. If you're interested in learning more about our service, make sure to check out our IKEA Kitchen Design Services.