Practical Advice for Getting the Most Out of Your IKEA Lighting System
No kitchen looks good in the dark.
IKEA kitchen lighting is not as dramatic as planning your home's lighting sequence for your neighborhood's Holiday decoration contest, but it's not as basic as just changing a light bulb.
So yes (and obviously!), the trick to design under cabinet lighting is to fully understand how IKEA lighting systems work, and all the important details, like compatibility, capacity, and lengths.
My Approach
As stated on another article dealing with IKEA kitchen cabinet lighting, "cabinet lighting must be planned while designing a kitchen and never as an afterthought".
You might think IKEA lighting options would match their cabinet widths. Well, of course not! Why would they do that?
For example the new IRSTA LED countertop light comes in limited widths – so wall cabinets need to be planned with that in mind – why not using a different lighting solution like the STRÖMLINJE LED countertop light?…
Well, different spaces mean different needs… the IRSTA LED provides a wider light span, perfect for basement or loft kitchens.
So again… never an afterthought.
What Type, Where, and Why?
Do you have a natural light source in your kitchen space?
Do you have high ceilings?
Do you have low ceilings?
Are you using a reflective material on your backsplash?
The answers to these and other questions help me determine how to light up your IKEA kitchen.
Let's start with countertop lighting.
We'll Design Your Ideal IKEA Kitchen Easily, Affordably, and Online

Our IKEA Kitchen Design Package is everything you need to complete your new kitchen with confidence.
STRÖMLINJE LED countertop light is, in my opinion, the most versatile, clean-looking solution for countertop light. It's easy to install and cords are kept organized as units connect to each other.
Different widths can be paired up to match IKEA cabinet widths (yes, any width). STRÖMLINJE will beautifully complement your overhead lighting.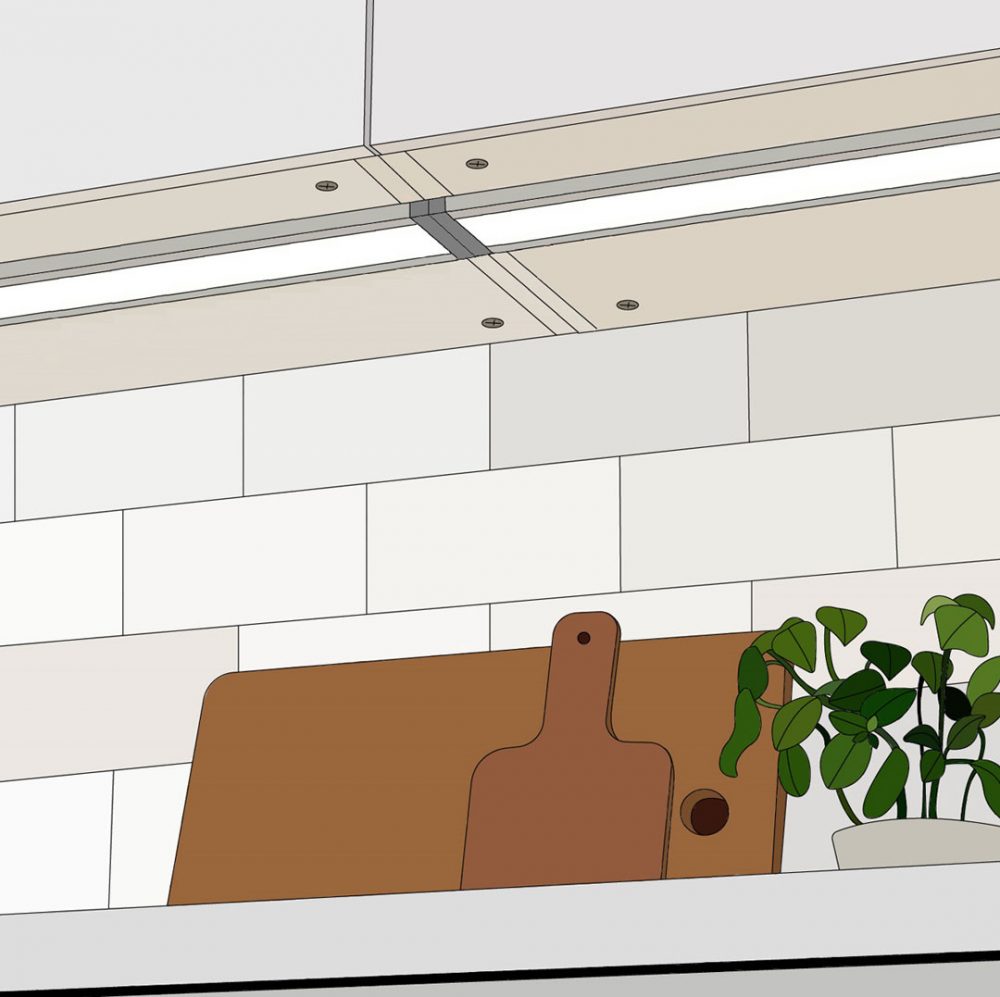 IRSTA LED countertop light, on the other hand, comes in limited widths (15",18" and 24") and each one connects independently to the driver; however, they cover the entire underside of the wall cabinet, creating a wider and even light span.
I suggest using these if your kitchen is in need of light, either due to super high (or low) ceilings, or no overhead light.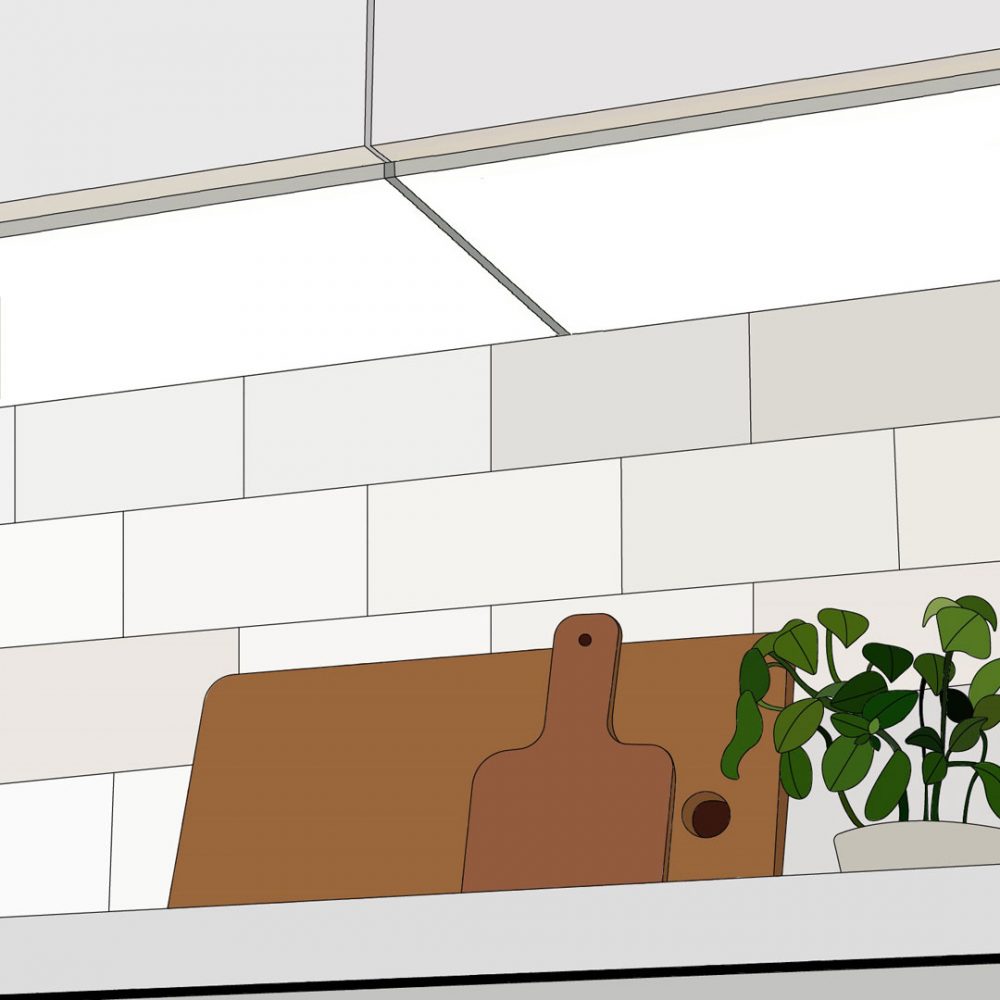 OMLOPP LED countertop light, although brighter than STRÖMLINJE, also comes in limited widths, and each unit connects directly to the transformer or driver (they don't connect to each other).
So, if you don't need to light up the entire underside of the cabinet, I would rather use STRÖMLINJE for the above mentioned reasons: it's cleaner and more versatile.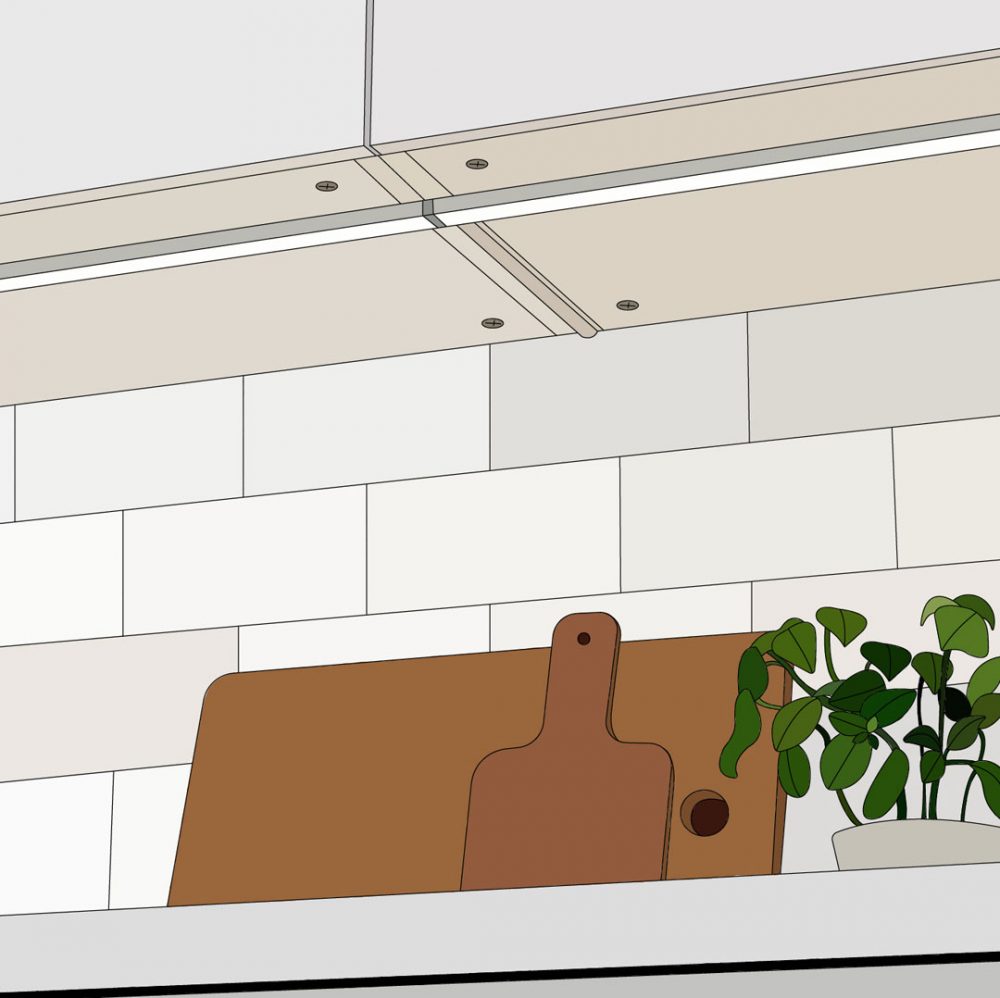 Now, spotlights…
Don't you love illuminated glass fronted cabinets!? They look clean, brighten up the space, and will become the focal point of your kitchen (just make sure you display your nice china and glassware, not your plastic containers).
Spotlights can also be used to accentuate a counter top section – you can use them to enhance displayed art, or when you don't have that many wall cabinets.
There are only two options here, the round OMLOPP LED spotlight and the rectangular OMLOPP LED spotlight – both come in black, off white and aluminum colors to match your cabinets. The difference? The luminous flux… in plain English… intensity.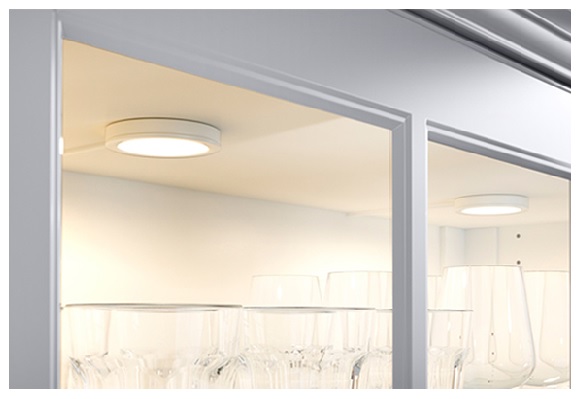 In-Drawer Lighting
They turn on and off as you open and close the drawers. The OMLOPP LED light strip for IKEA drawers is available for all cabinet widths – not only will it make it easier for you to see and find stuff in your drawers, but it's the perfect decorative enhancement for your kitchen.
Things to Watch Out For
Compatibility! Especially between transformers or drivers and remotes.
If you do decide to take on this lighting planning journey all by yourself, IKEA folks are kind enough to list the coordinating products at the bottom of each product page… so you'll know which driver or transformer to use, which cord, which remote, etc.
Don't forget about capacity and lengths.
ANSLUTA transformer and TRÅDFRI driver come in 10W and 30W, they can connect up to 3 and 9 units as long as the overall wattage does not exceed 10W and 30W respectively.
You can connect up to a max of 10 transformers or drivers to a single ANSLUTA power supply cord (11'6" long) using the ANSLUTA intermediate connection cord; which comes in lengths of 28" and 79".
Use the ANSLUTA remote control along with the ANSLUTA transformer. The remote has a max range of 19.5', you can use it to turn on/off and dim (up to two steps) your light units. The ANSLUTA remote is not compatible with the TRÅDFRI driver.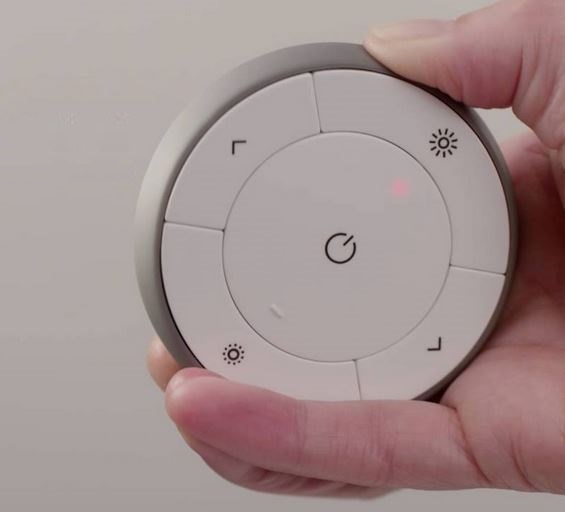 Use the TRÅDFRI remote control along with the TRÅDFRI driver. What's cool and unique about TRÅFRI is that you can get the TRÅDFRI gateway, download the app, connect your IKEA smart products and control each light individually, create different groups and settings, turn them on and off, dim, choose colors, etc.
The TRÅDFRI remote and gateway are not compatible with the ANSLUTA transformer.
As you can see, IKEA kitchen lighting is not rocket science. However, it does take time to plan, and attention to detail to create an integrated design.
So if you're looking into enhancing your IKEA kitchen but don't want to go through all the hassle of looking for matching widths, calculating wattage, lengths, compatibility, and more – don't hesitate to give us a call.
We'll do the job for you and make sure you get the exact pieces you need to brilliantly illuminate your new IKEA kitchen.
Get a Professional IKEA Kitchen Design – All Online

Work with our certified kitchen designers to get a personalized kitchen designed around your needs and vision. If you're interested in learning more about our service, make sure to check out our IKEA Kitchen Design Services.