A Side-By-Side Comparison of IKD's and IKEA's Design Experiences
Good kitchen design requires a great deal of expertise and attention to detail.
When you first have a kitchen design idea you want to feel confident that your vision will become a reality.
In that sense, IKEA's Home Planner is a great conceptual tool to plan your kitchen; although it's really more of an "app" used to fill in your IKEA kitchen with IKEA's standard cabinetry shapes.
Notice though that the word "planner" is used instead of designer.
We here at IKD believe your IKEA kitchen deserves more.
Realistically, unless you have professional kitchen designing experience, you'll have a hard time deciphering the Home Planner and executing your dream kitchen renovation by yourself.
IKD's professional designers make your design come to life. It takes years of experience to work with kitchen designs and find solutions that may not be obvious at first glance.
Our design services provide those solutions. And with a team of experienced designers, we're ready to guide you through product selection and the design process.
Therefore, we'd like to offer the top reasons why working with an IKD designer is better than using the IKEA Home Planner.
Let's take a look.
IKD Does the Difficult and Technical Work
If you decide to use IKEA's Home Planner to plan your kitchen yourself, consider some critical limits.
For instance, IKEA's Home Planner doesn't allow you to close the empty space between the top of the wall cabinets and the ceiling. Most ceiling heights are 96".
The problem with this is that the space left over after installing 30" wall cabinets is 11.5″ or 1.5". SEKTION wall cabinets are either 30″(H) or 40″(H).
We know that homeowners often want to seal off this "dead space" because it accumulates dust and grime and ends up looking unfinished and well, unprofessional.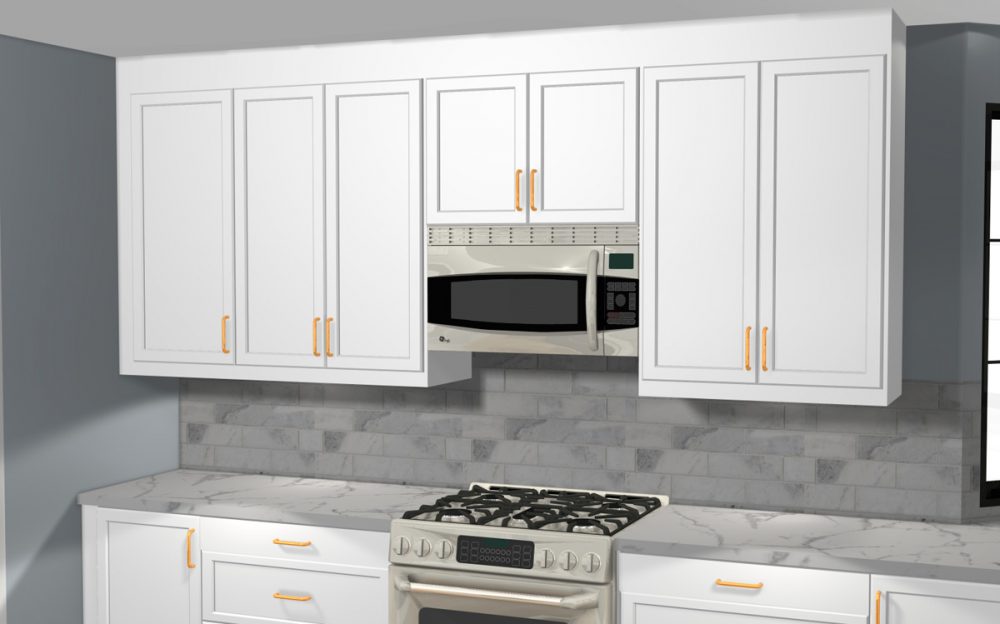 With other cabinet brands, this procedure is done with a combination of moldings or strips made specifically for this purpose. IKEA doesn't offer these options.
We'll Design Your Ideal IKEA Kitchen Easily, Affordably, and Online

Our IKEA Kitchen Design Package is everything you need to complete your new kitchen with confidence.
To close off that space you'll have to use a FORBATTRA cover panel, cutting it down to size.
The Home Planner won't allow you to design with these pieces nor will it calculate them in its price list. This creates extra work for you, the homeowner, to calculate the specifics. IKD will include this additional material in your IKEA shopping list.
IKEA's Home Planner Doesn't Allow You to Design Countertop Support
Most countertops require additional support when there isn't enough cabinet support.
If you have a dishwasher at the end of a row or place two appliances together, such as a trash compactor and dishwasher, they will require additional countertop support. IKEA's Home Planner won't let you design this necessary countertop support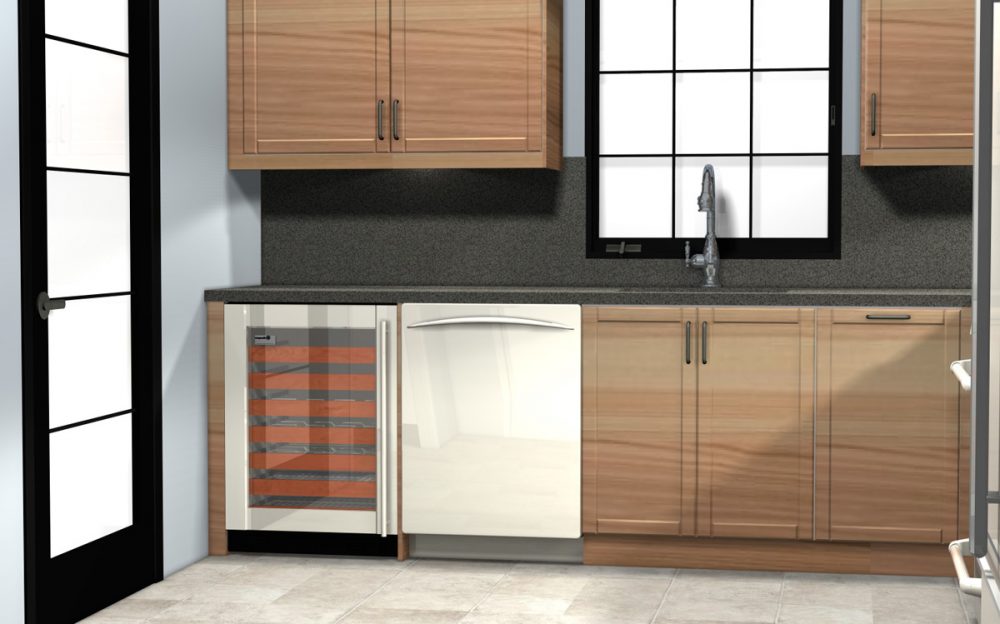 **Support panel between two appliances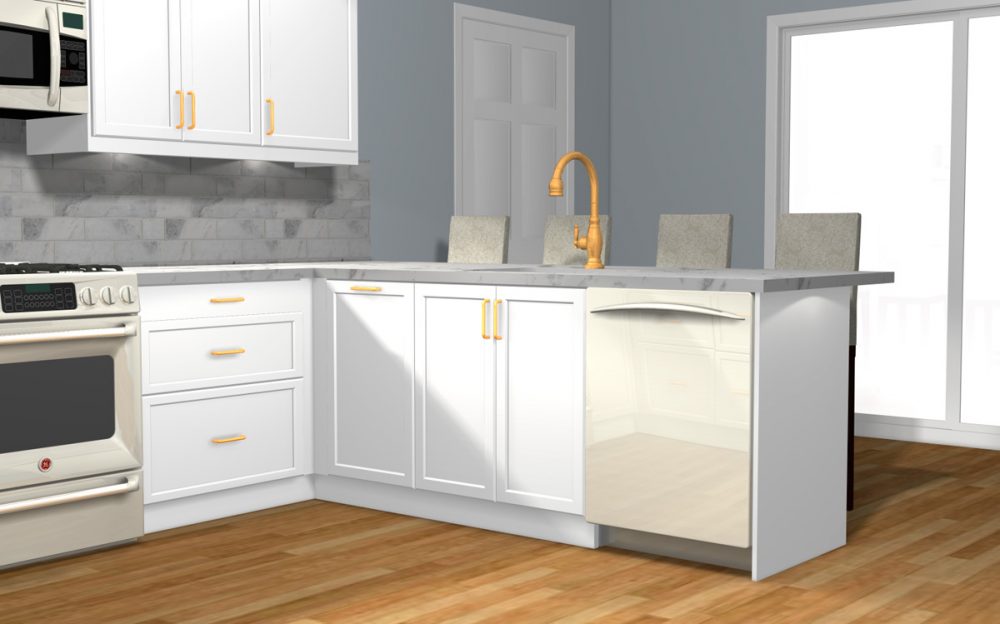 ** Support panel to the right of the dishwasher
Note: It's important to buy the identical panel color as your cabinet door because the edge or side will be visible. These finishing touches are essential to a professional design job.
IKEA's Home Planner Does Not Allow for an Accurate Accessory List
Often, the homeowner won't get an accurate idea of the amount of needed cabinet knobs and handles, toe-kicks (a recessed space built into the bottom of a cabinet), adjustable legs, and fillers (narrow panels that cover the empty space between cabinets).
Calculating the quantity of these items should be easy.
However, the Home Planner typically calculates too few or too many pieces. When there's too few of these items, you'll most likely end up having to drive back to IKEA to buy more pieces to complete your installation. Too many and you're going back to return them.
This equals more time, money and energy wasted.
With each design, our team provides a full IKEA material list including pricing, as well as extra items that are needed for all IKEA installations.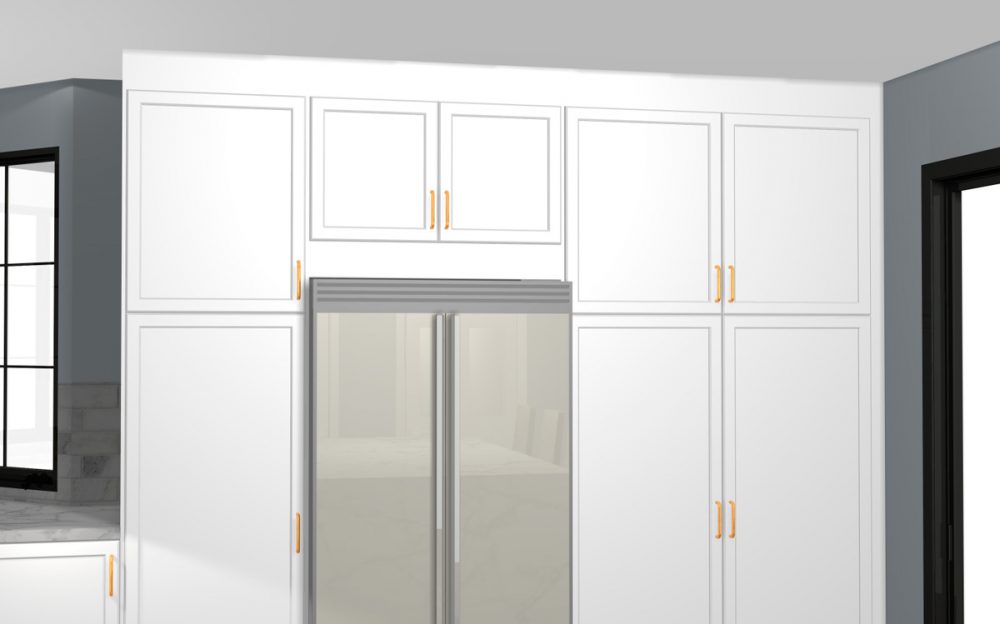 By comparison, the Home Planner often gives incorrect quantities in its price list. Fillers and cover panels need to be purchased separately when you buy your cabinets and these are extra pieces that need to be considered for a functional design.
Angled Walls Can Be a Challenge for IKEA's Home Planner
Most kitchens have 90-degree corners and fewer still have 45-degree corners.
But there are quite a few kitchens with curved walls or corners with either more or less than the standard 45 or 90 degrees.
This creates yet another difficult situation: It's easy to lose a lot of space in the corners of your design. Providing proper, professional spacing is critical so that the newly installed drawers and doors don't collide.
You could design the 45 or 90-degree areas of your kitchen using the Home Planner and then design the other curved or odd-angled areas on paper.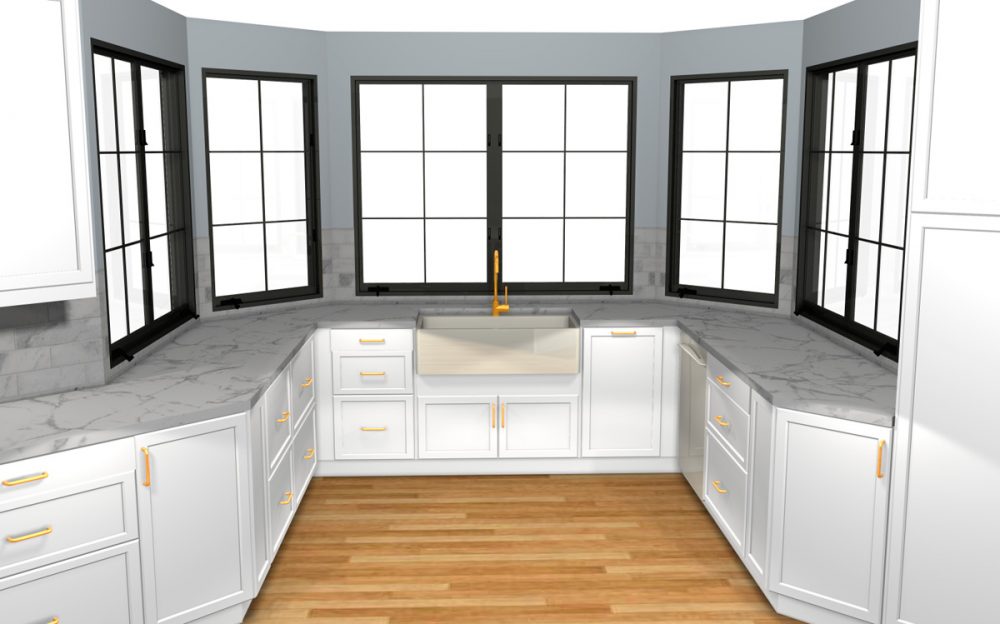 In the end, though, remember that the IKEA Home Planner can't match the experience and human touch that IKD's design team provides.
And that's reason enough to choose to work with IKD for your IKEA kitchen.
Get a Professional IKEA Kitchen Design – All Online

Work with our certified kitchen designers to get a personalized kitchen designed around your needs and vision. If you're interested in learning more about our service, make sure to check out our IKEA Kitchen Design Services.