Our Designer Explains the Structural Differences in IKEA Kitchens Around the World

KEA kitchens are not the same everywhere in the world. People buying IKEA kitchens in the United States and Canada get the SEKTION line, and people buying IKEA kitchens in Europe and Australia get METOD.
Just look at the cabinet size and door differences between SEKTION and METOD and you'll see it's not a case of "to-may-to or to-mah-to."
This post will look into the differences between METOD and SEKTION that affect the integration of the kitchen.
Benefits of Using IKEA METOD Kitchen Cabinets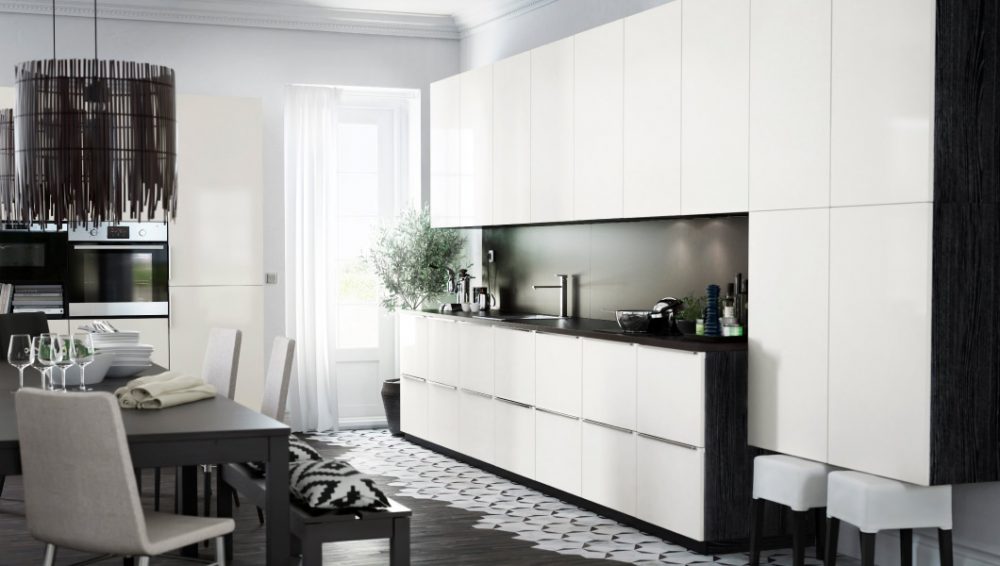 A cornerstone of European kitchen design integration, like you often see in Italian kitchens. Integration simply means the appliances are hidden inside cabinets with doors and tucked away, making the kitchen space look uncluttered and much bigger.
So IKEA's kitchen line METOD has quite a few cabinets for hiding refrigerators and dishwashers, and cabinets for microwaves and ovens.
We'll Design Your Ideal IKEA Kitchen Easily, Affordably, and Online

Our IKEA Kitchen Design Package is everything you need to complete your new kitchen with confidence.
North Americans, however, display their appliances with pride. But only SEKTION has special doors for dishwashers.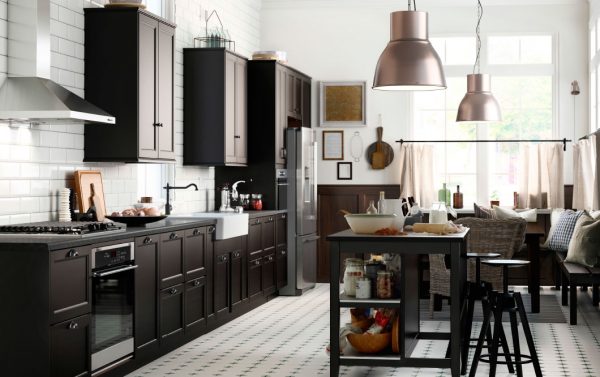 The reason for this is quite simple. European kitchen appliances are smaller than bulky North American ones that jut out from the surrounding cabinetry.
European kitchen appliances are also more standardized in size as well as being counter-depth, making them easy to tuck into cabinets.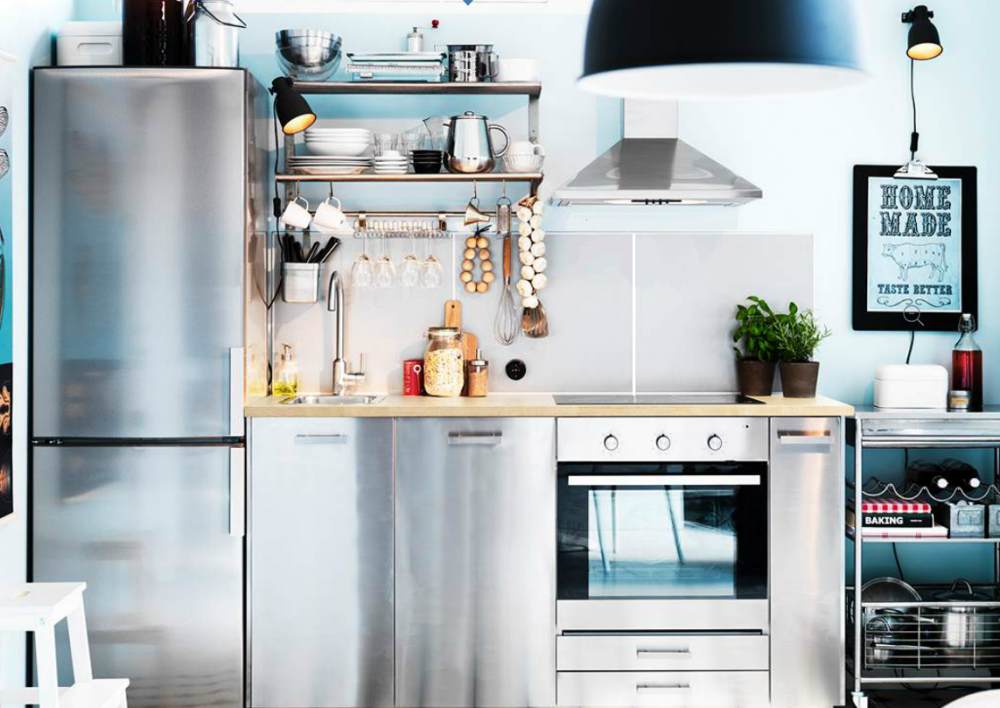 Which leads us to…
Benefits of Using IKEA SEKTION Kitchen Cabinets
Appliance support panels: SEKTION has them. METOD doesn't. Except in Australia!
Appliance panels are an unglamorous but important topic for kitchens.
The difference between a cover panel and an appliance panel is the thickness: SEKTION appliance panels are 5/8″ thick but only at the two largest sizes, 26" x 36" and 36" x 96" aka refrigerator panels.
Worth noting: IKEA's Home Planner tool doesn't allow you to design with them, despite the fact that not having appliance panels is extremely dangerous for your kitchen design, which why we recommend IKD over IKEA's Home Planner.
IKEA Europe's version of METOD does not have these large panels because they don't need them, as described in #2.
But none of their panels are thick enough for countertop support anyway! So what does this mean for kitchens in Europe?
You can't end a METOD cabinet run with an appliance. If you really want to put that dishwasher at the end of the cabinet run, you'll have to use a cabinet leg which would look very ugly and not integrated.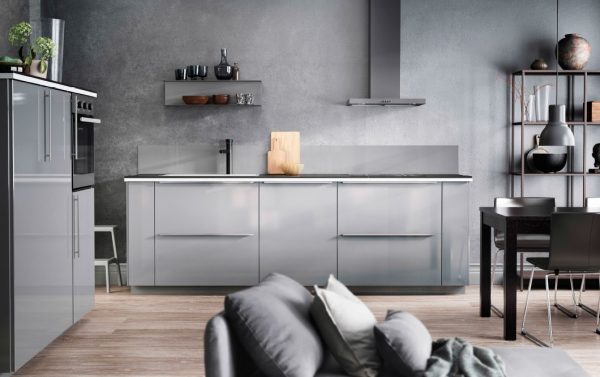 The dishwasher in this kitchen is smack dab in the middle.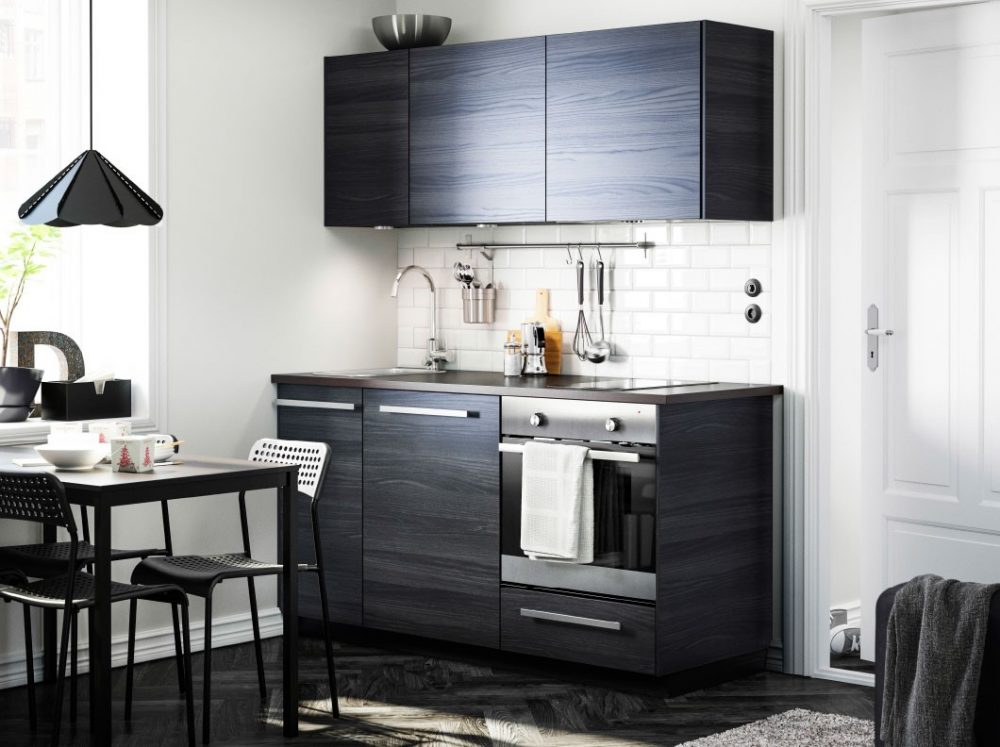 Ah, but this (very short) METOD cabinet run ends with an oven, so I must be wrong! Well, no. That oven is in a cabinet, which is quite supportive on its own. So that's that on the METOD appliance panel conversation.
IKEA Australia, however, does have bigger, thicker appliance panels than SEKTION, approximately 36" x 96" x 6/10″ for most door styles.
For example, red RINGHULT doors do not come in 36" x 96" but other colors do. And HITTARP 36" x 96" panels are 7/10" thick (which is a little less thick than SEKTION HITTARP panels).
Final Verdict: SEKTION or METOD?
Ultimately the type of cabinets and panels you want to use comes down to the type of kitchen you plan to design.
If you want to hide your appliances and achieve a svetle, minimal look, then METOD is definitely the best choice.
But if you need countertop support to help you achieve your kitchen vision, then SEKTION should be your first choice.
Of course, this also largely depends on whether or not you can source these different components in your country.
Buying an IKEA Kitchen in Australia or Europe? Let Us Design Your Kitchen for You!
IKD speaks METOD as fluently as it speaks SEKTION. No matter where you are in the world, we can design an IKEA kitchen for you. And if you need a little extra help, select our Premium Package and work with your designer by phone.
Get a Professional IKEA Kitchen Design – All Online

Work with our certified kitchen designers to get a personalized kitchen designed around your needs and vision. If you're interested in learning more about our service, make sure to check out our IKEA Kitchen Design Services.