Let's Take a Look at Some Ways to Avoid One of the Most Common Design Mistakes
Overlooking fillers and panels, like putting your microwave in the wrong place, is a very common kitchen design mistake.
Many people are not really aware that they have to add fillers to the item list when designing an IKEA kitchen.
Not only that, lots of people don't know that there are no true fillers for IKEA.
What can be done, then? You'll have to use PERFEKT cover panels.
However, there's more than one size and there are certain areas where you'll definitely need to use them if you want a functional, lasting IKEA kitchen.
How Much Filler Do You Need Between the Wall and Cabinet?
This largely depends on the corner or surface that you're looking to fill, but generally, fillers come in widths of 3″ and 6″ widths and are then cut to the desired size.
When Do You Need Cabinet Fillers?
Cabinet fillers are necessary when you have tight spaces, corners, and uneven surfaces in your kitchen. In these scenarios, cabinet fillers help you achieve a finished, even look.
Here's How to Avoid this Kitchen Design Mistake and Know Where to Add Fillers and Panels:
We always use a 3″-wide piece as a standard in our examples. By leaving enough space, we're making sure that we'll have enough material to install the cabinets without any problems.
Not all surfaces in your home are 100% even. This includes walls, ceilings, and floors. All 3″ strips need to be cut from the cover panel on site.
Keep in mind that IKEA AKURUM kitchen cabinets don't have a frame and you need room to open doors and drawers fully. All cabinets next to a wall need to have a filler strip cut off from a cover panel.
If you have a colored door, you'll need to look for the matching cover panel for the specific door style you have used. E.g: RAMSJO cover panel for wall cabinets in black-brown.
If your kitchen doors are white or have a clear, unstained wood tone, you can use the PERFEKT cover panel for the size you need. E.g: PERFEKT cover panel for wall cabinets in white or a clear birch finish.
These are the most important areas where you'll have to use cover panels as fillers. We're listing the specific panel model we recommend in each scenario.
We'll Design Your Ideal IKEA Kitchen Easily, Affordably, and Online

Our IKEA Kitchen Design Package is everything you need to complete your new kitchen with confidence.
Examples of Perfectly Placed Fillers and Panels
An upper cabinet next to a wall:
PERFEKT cover panel for wall cabinets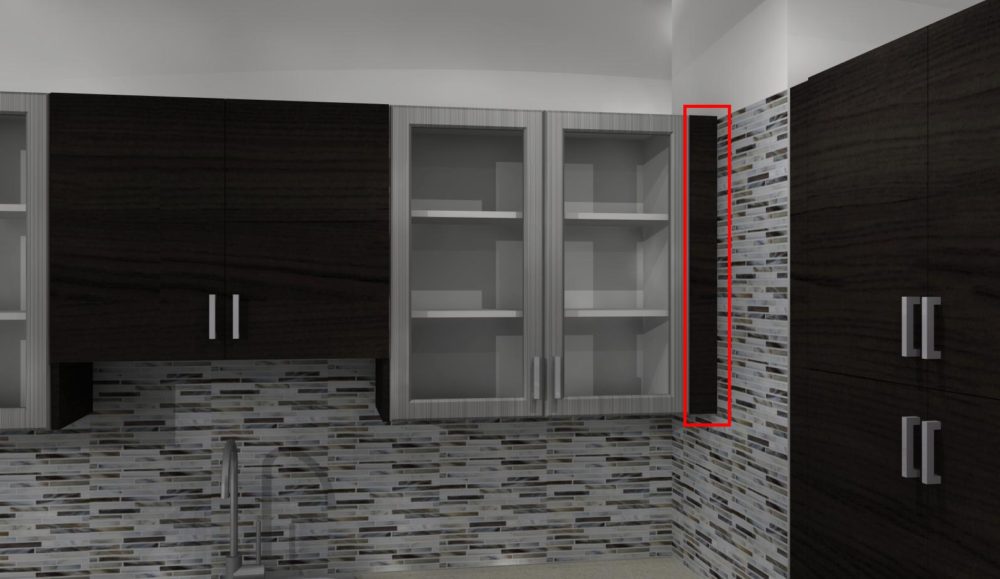 A tall cabinet with or without a built-in appliance next to a wall:
PERFEKT cover panel for tall cabinets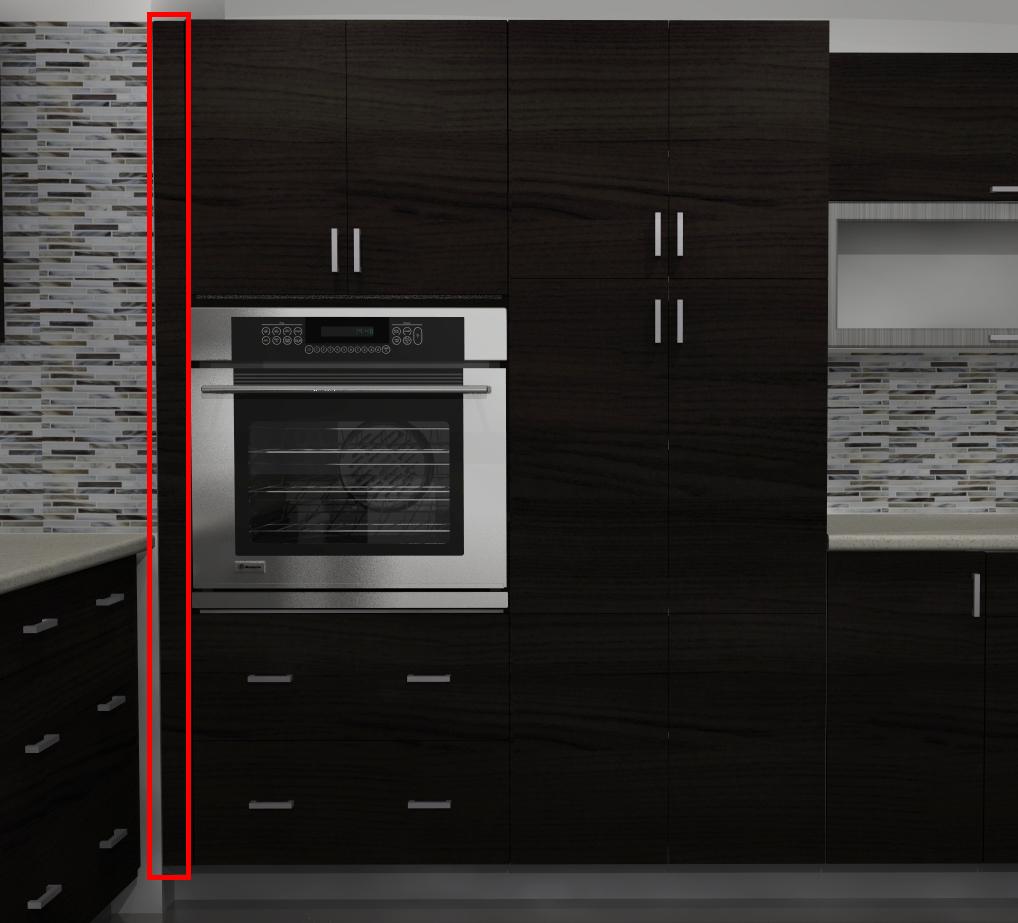 Drawers on a base cabinet against the wall:
PERFEKT cover panel for base cabinets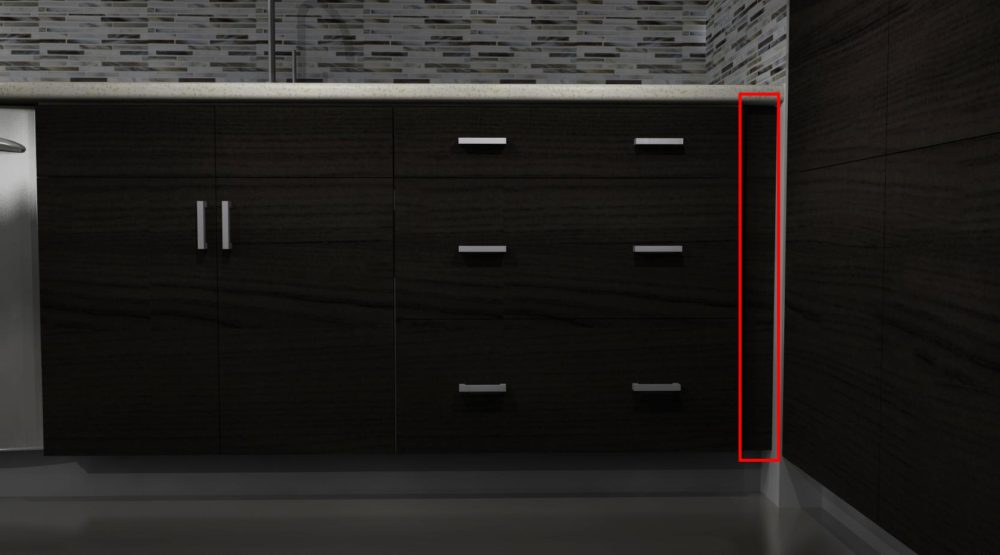 A sink base cabinet in a corner:
PERFEKT cover panel for base cabinets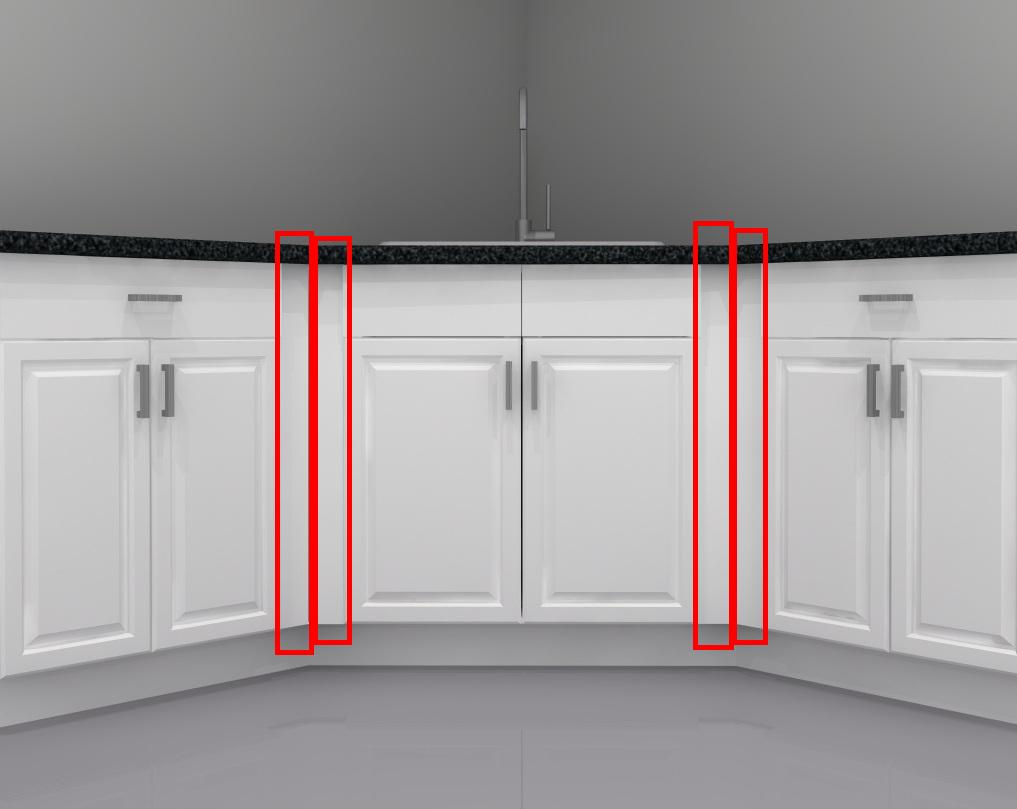 Cabinets meeting in a blind corner (no corner cabinet used):
PERFEKT cover panel for base cabinets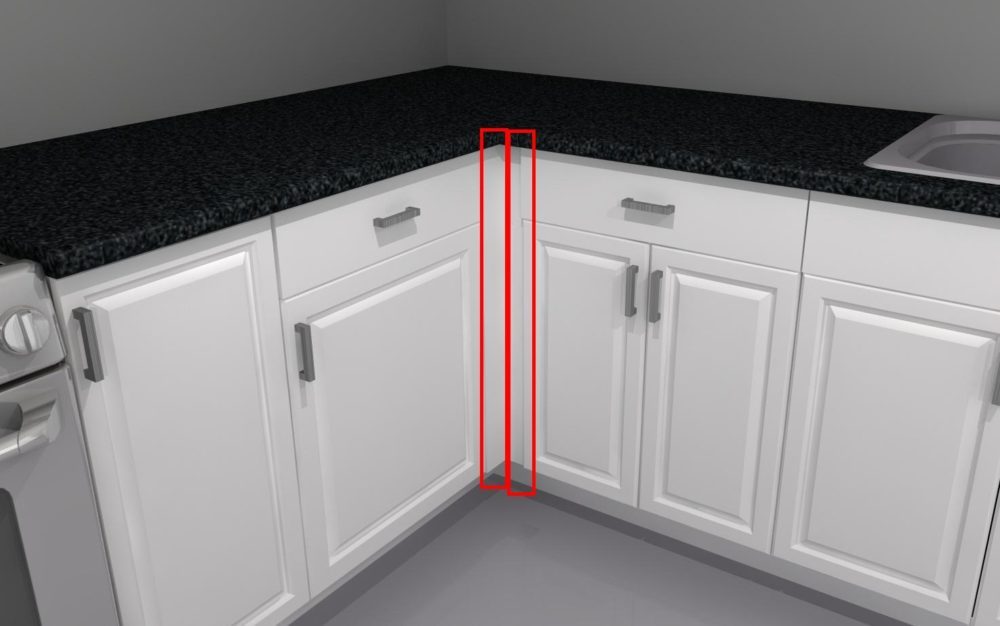 Stacked wall cabinets at the end of the run:
PERFEKT cover panel for wall cabinets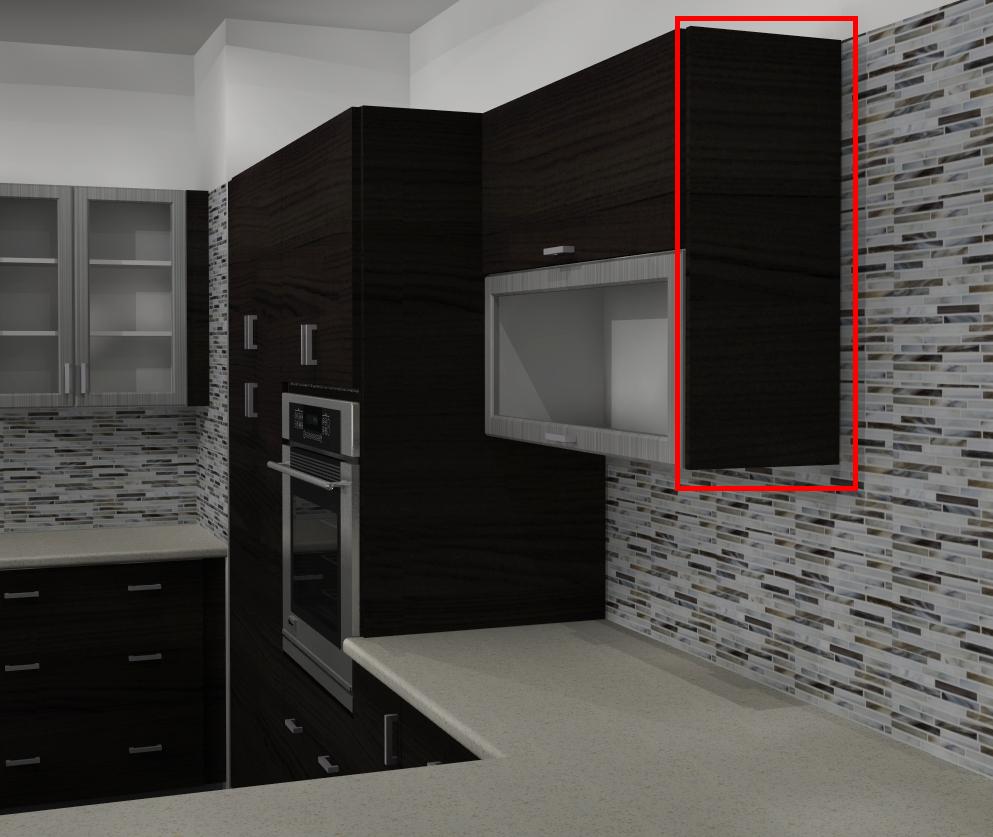 A dishwasher at the end of the run:
A PERFEKT 30″x40″ front for integrated appliances + PERFEKT cover panel for base cabinets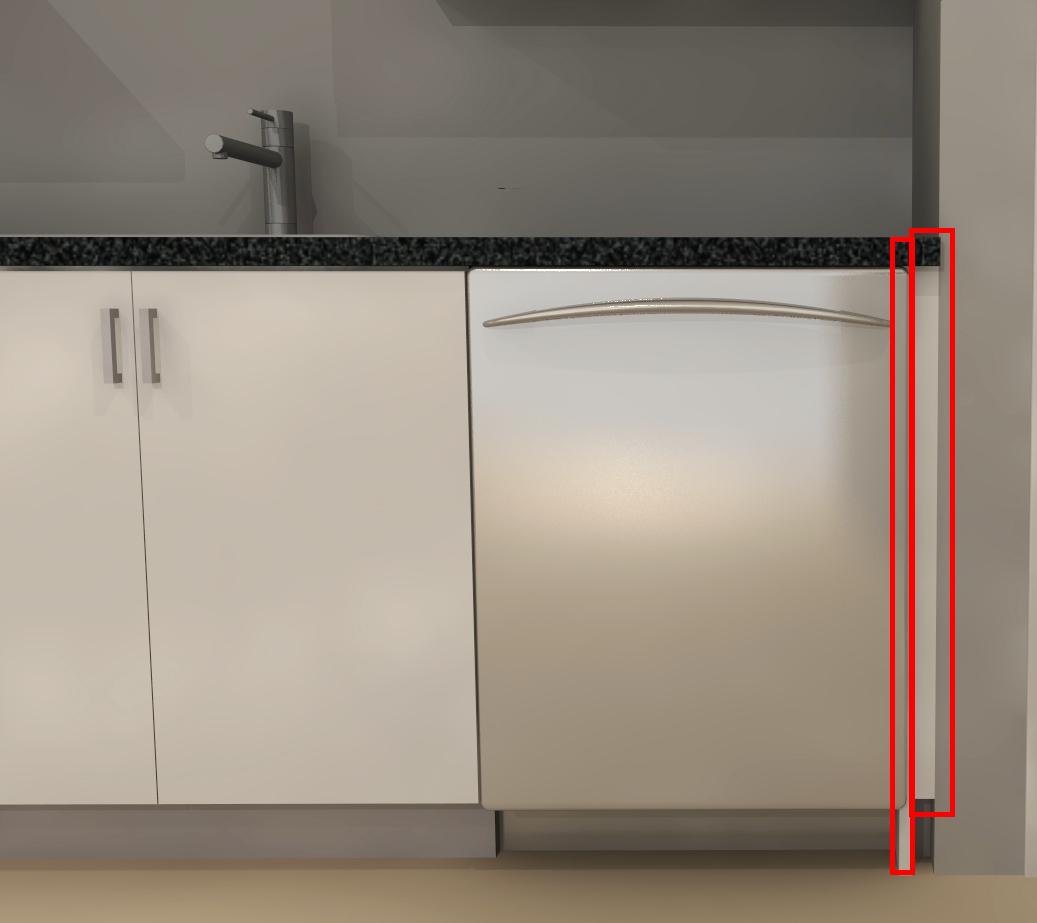 Get a Professional IKEA Kitchen Design – All Online

Work with our certified kitchen designers to get a personalized kitchen designed around your needs and vision. If you're interested in learning more about our service, make sure to check out our IKEA Kitchen Design Services.