How to Easily Create a European Design Theme Using IKEA's VOXTORP Doors
Ah, European kitchens. They're so sleek and stylish, we can't blame any of our customers for wanting that look. We encourage it! IKEA is an affordable, flexible option for getting a European style kitchen in North America.
The addition of VOXTORP doors for kitchen cabinets and drawers gives us three more options for a European look.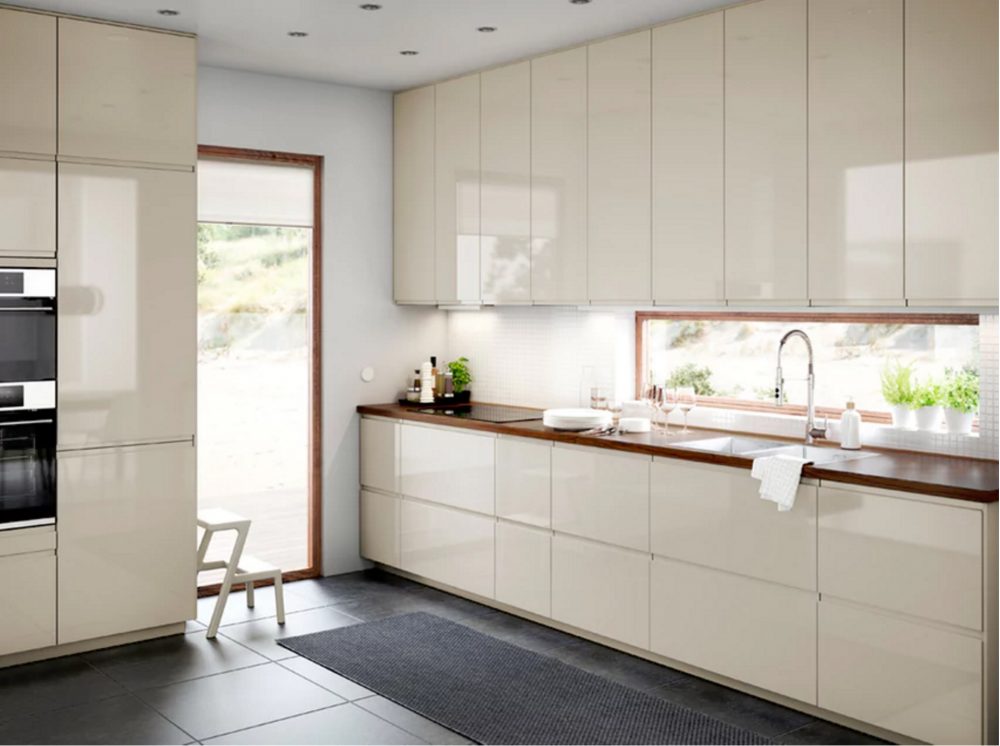 Why VOXTORP Doors Are Perfect for European-Style Kitchens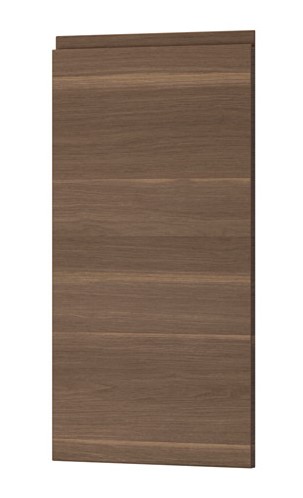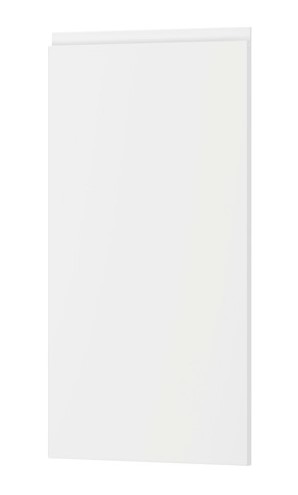 VOXTORP doors have these two European design elements:
They're flat panel. European kitchens are all about the clean lines, such as Italian designs.
They have integrated handles for a sleek, handle-free design. The asymetrical grooves are subtle and functional.
VOXTORP doors have been on the IKEA kitchen scene for a while now. We've designed several kitchens with them.
We've learned there are three important things you need to know if you're thinking of using VOXTORP doors because they could thwart your attempt for a European-looking IKEA kitchen.
When they became available, we also discovered a glitch in the Home Planner and an error on the IKEA website for this door.
#1: There's No Integrated Dishwasher Option for VOXTORP Doors
As we said, many of our customers chose IKEA for their kitchens because it's an affordable way to achieve a European look in their kitchens.
Unfortunately, when IKEA brought its new design line SEKTION to the United States and Canada, it didn't bring over many of the pieces you'd need to get a truly European look.
If you want to bum yourself out with what you missed, read this post. We hope IKEA USA will bring over more of the IKEA Europe kitchen line!
We'll Design Your Ideal IKEA Kitchen Easily, Affordably, and Online

Our IKEA Kitchen Design Package is everything you need to complete your new kitchen with confidence.
However, the one bone IKEA threw us was the RENLIG, or integrated dishwasher option. Except…it's not available in any of the VOXTORP door styles.
If you look at the screenshot, you'll see that their RENLIG dishwasher does not come with any of the VOXTORP doors.
An IKEA kitchen showroom associate explained this IKEA design decision to me.
IKEA VOXTROP Cabinet Door Thickness Explained
Size matters! Especially when it comes to cabinet doors and built-in appliances.
VOXTORP doors are 7/8″ thick.
All other IKEA kitchen cabinet doors and drawer fronts are 3/4″ thick.
All it takes is 1/8″ extra of thickness to prevent a dishwasher door from opening smoothly.
IKD Designer Chuck chimes in:
Dishwasher doors are heavy. In our experience it's better to have a bigger (non-integrated) handle to pull on to open the door. Integrated door handles are smaller and don't offer much of a grip.

The other IKEA door with an integrated handle is the MÄRSTA. You can get a MÄRSTA integrated dishwasher, but I've scratched my head over that one a few times now. I wouldn't be surprised if IKEA phases that out.
#2: There's No Corner Wall Cabinet for VOXTORP Doors
Fans of corner wall cabinets are also out of luck if they want to use VOXTORP doors. There's no option for this cabinet type with a VOXTORP door.
We suspect this will be less of an issue for our customers seeking a European kitchen design.
Corner wall cabinets can be old-fashioned-looking. For our European kitchen designs, we usually design a blind corner wall cabinet or else a dead corner.
IKD Designer Jessica says:
Just like with the integrated dishwasher, the VOXTORP doors are too thick for a corner wall cabinet. If IKEA did offer a VOXTORP corner wall cabinet, you wouldn't even be able to open its door without it banging into your other cabinet doors. You'd have to add fillers on either side to prevent that.

Why would you want to ruin a sleek-looking kitchen with additional fillers? We think IKEA was a step ahead with this decision.
#3: The Biggest VOXTORP Cover Panels Are Only 5/8″ Thick
Cover panels are used to conceal the sides of appliances – like for a refrigerator or a dishwasher at the end of a cabinet run. They can also be used to create custom cabinets like the ones we've written about for our IKEA Kitchen Cabinet Hacks series.
More importantly, they're used to provide support for under-countertop appliances (which a safety hazard if not taken into account during planning) like dishwashers, microwaves, and wine refrigerators. The thicker the panel, the greater the support.
We covered cover panel thickness extensively in another blog post but this handy chart should help. For the VOXTORP and nearly all other door styles, the following is true: