Building a Coffee Bar With IKEA Cabinets – Yes, It's Possible
If you're wondering about adding a bar or coffee station into your IKEA kitchen: Yes, you can design these areas with IKEA cabinets.
In fact, if you like to have your friends around and have extra space, a bar or coffee station are both great ways to add fun and function to your home.
They also work well when combining IKEA cabinetry and IKEA SEKTION cabinetry framework.
This modern kitchen shows the basics: space for smaller appliances, open shelving for your liquor bottles and a sink.
It definitely gives the room a "cool vibe," plus we added a seating area; a small sink area; base cabinets for storage space that you need to keep glassware and counter space for your own prep area for cocktails and drinks.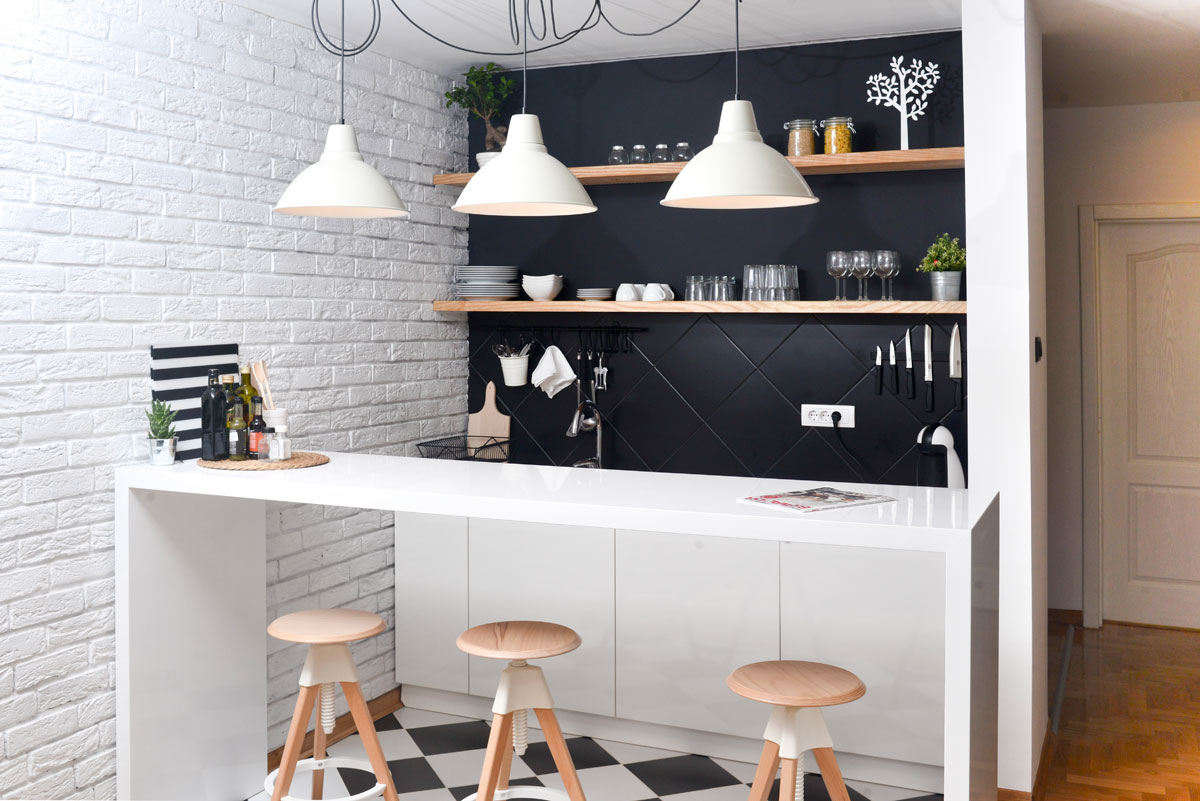 With that in mind, our design team would like to provide some tips for how you too can use IKEA cabinetry to create your own bar or coffee station – or both! – and enjoy your favorite beverage in the comfort of your own home.
We'll Design Your Ideal IKEA Kitchen Easily, Affordably, and Online

Our IKEA Kitchen Design Package is everything you need to complete your new kitchen with confidence.
Planning a Coffee Bar With IKEA Cabinets
The first thing you want to do is work out the costs involved and set a budget.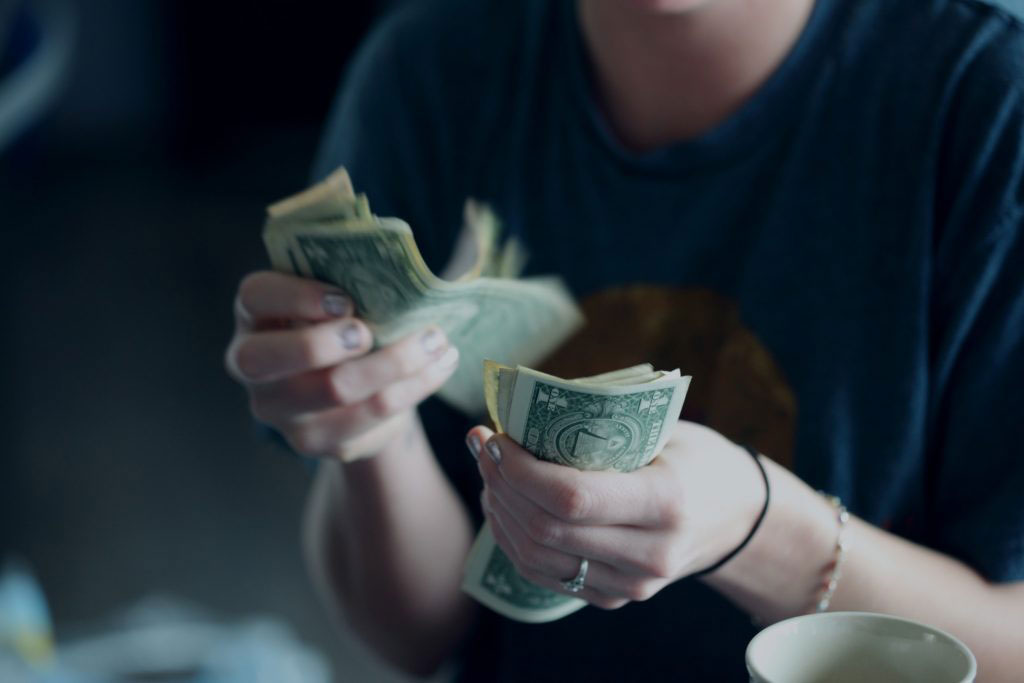 IKEA cabinets shouldn't cost that much to create a bar area, but stocking your bar may cost more than you think.
Our bar example would only cost $1,500!
Another important step is to take inventory of the accessories you want included in your bar area.
For instance, are you planning on incorporating a sink? How about an ice maker or a wine cooler?
These are key questions to answer.
You also want to think about the needed wiring and plumbing for your space. A decent bar needs electric for the blender, fridge, etc. and water for the sink.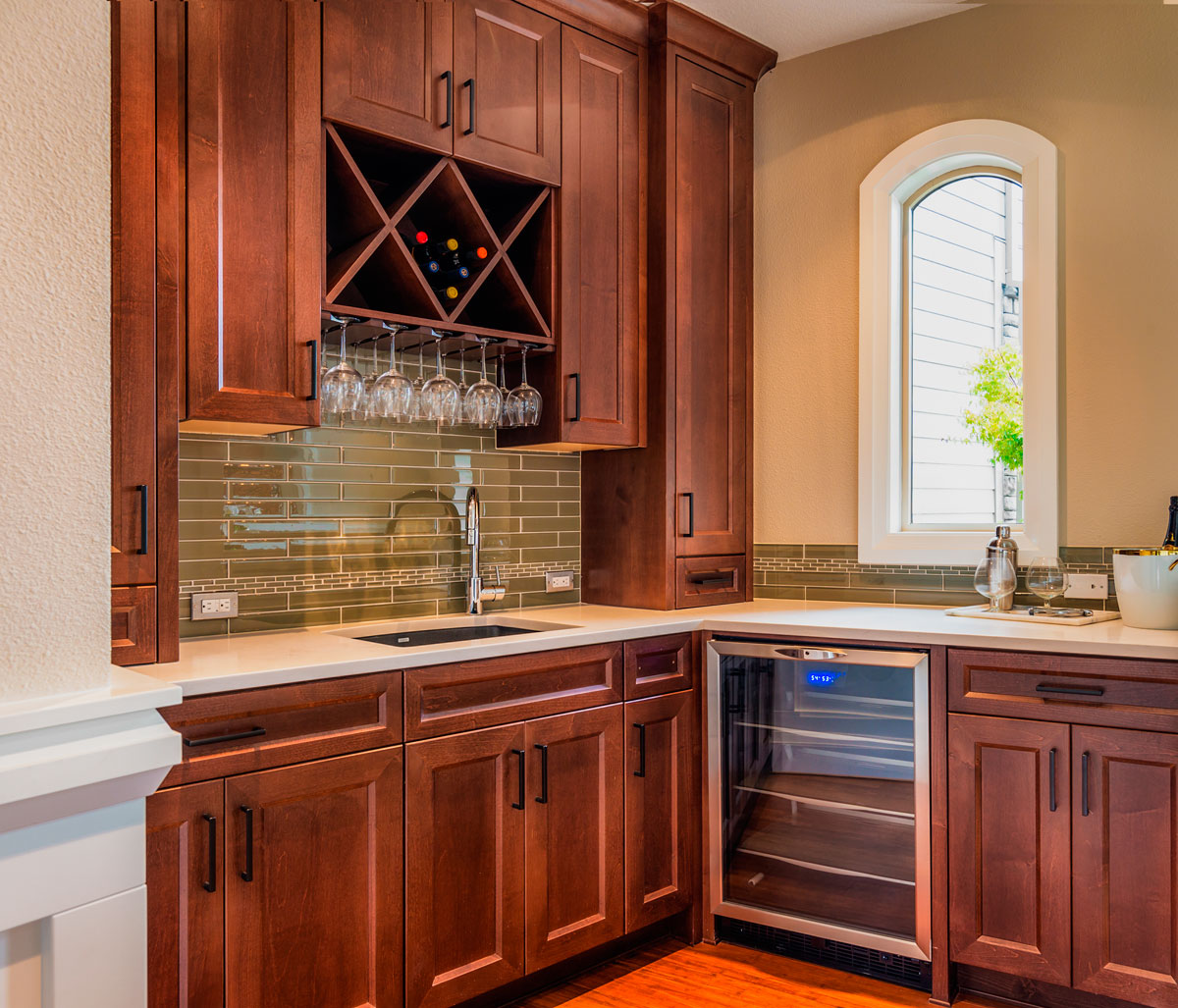 It's highly recommended to sort these out before designing.
Of course, then choose the right cabinets.
Usually, closed cabinets are reserved for the bigger liquor bottles. The drawers for the small equipment and glass doors to display your glassware.
IKEA's kitchen cabinets work perfectly for this, especially the IKEA LERHYTTAN black stained glass door and the IKEA JUTIS glass door with frosted glass. You can also use under cabinet lighting to really turbocharge the design.
Lastly, once you have your bar set up, you need to make sure it doesn't look empty.
Think about hanging some IKEA posters or wall decorations. There are plenty of great options.
So, we say to take advantage of the versatility of IKEA cabinets and accessories and combine them for a different type of project. Plus, Holiday season is coming soon and that means having guests at home – and serving them drinks.
Cheers!
More IKEA Coffee Bar Ideas
The great thing about a coffee bar is that it doesn't need much space, and so can be designed into almost any kitchen, regardless of size.
IKEA actually has a whole range of tools and appliances that can be used to stock a comprehensive coffee station.
Between using DINERA cups or mugs, keeping ground coffee in DROPPAR jars and using a with a PRODUKT milk frother for the ultimate frothy milk, there are endless ways you can build your own IKEA coffee bar.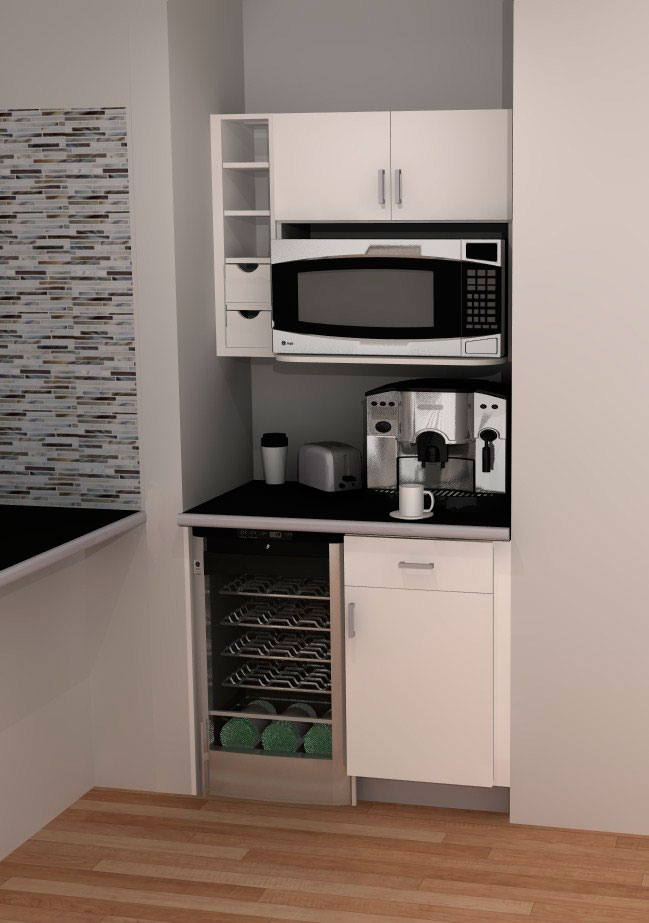 With your kitchen design idea and our kitchen design services, you can try these comforting ideas for your IKEA coffee station:
If you're a black coffee person, then you are someone who likes to keep things simple and efficient. So, keep your coffee station simple and use a fun range of colors of DINERA cups or mugs or grab some IKEA DOLD single portion sugar shakers.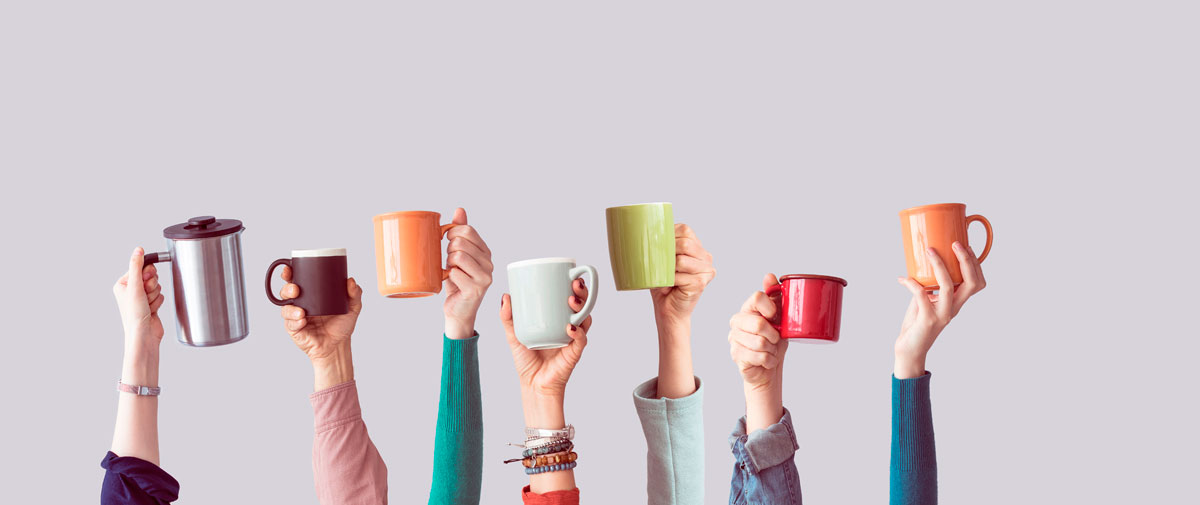 If you are the "double decaf, soy milk, extra-foamy" type your IKEA coffee station needs to be neatly organized.
This is very important because coffee enthusiasts will often find that their favorite mugs, roasted blends and utensils are scattered all over the kitchen and sometimes they're hard to find.
But, remember that it's not necessary to have a large space in your kitchen to accommodate a coffee station, as this durable design we created for one of our customers demonstrates.
You can tuck your IKEA coffee bar in a small space between two walls and have a corner to enjoy a cappuccino without having to waste time by looking for everything you'll need.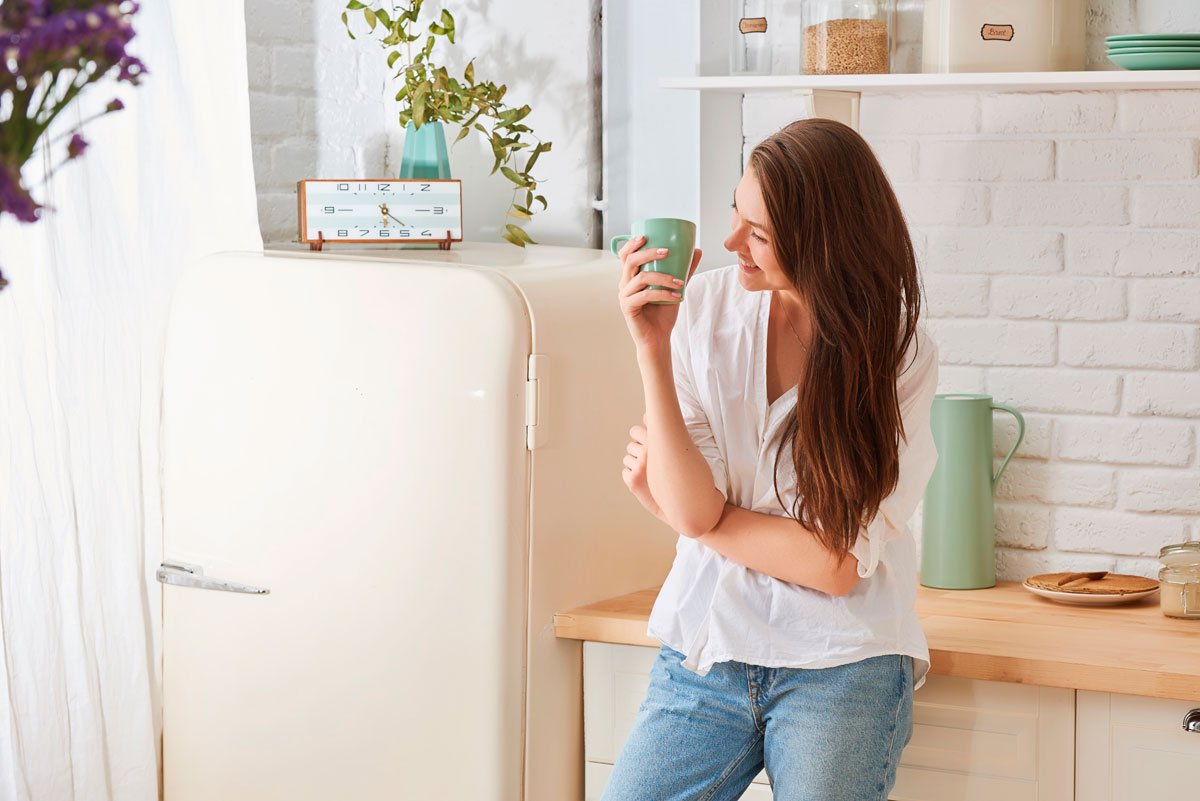 Get a Professional IKEA Kitchen Design – All Online

Work with our certified kitchen designers to get a personalized kitchen designed around your needs and vision. If you're interested in learning more about our service, make sure to check out our IKEA Kitchen Design Services.