An In-Depth Look at How Blind Corner Wall Cabinetry Can Improve Your Kitchen Design
One of a kitchen designer's first challenges is figuring out how to deal with corners and design functional corner cabinets.
Next to kitchen drawers, wall storage is one of the most important aspects of any kitchen, and knowing how to maximize space, especially in the corners, is tricky.
So if you aren't quite sure what to do with corner cabinets, don't feel bad.
You are not alone!
If you don't leave enough room for your cabinets near the corners, you won't be able to open the doors very far and you're going to feel unhappy with your kitchen.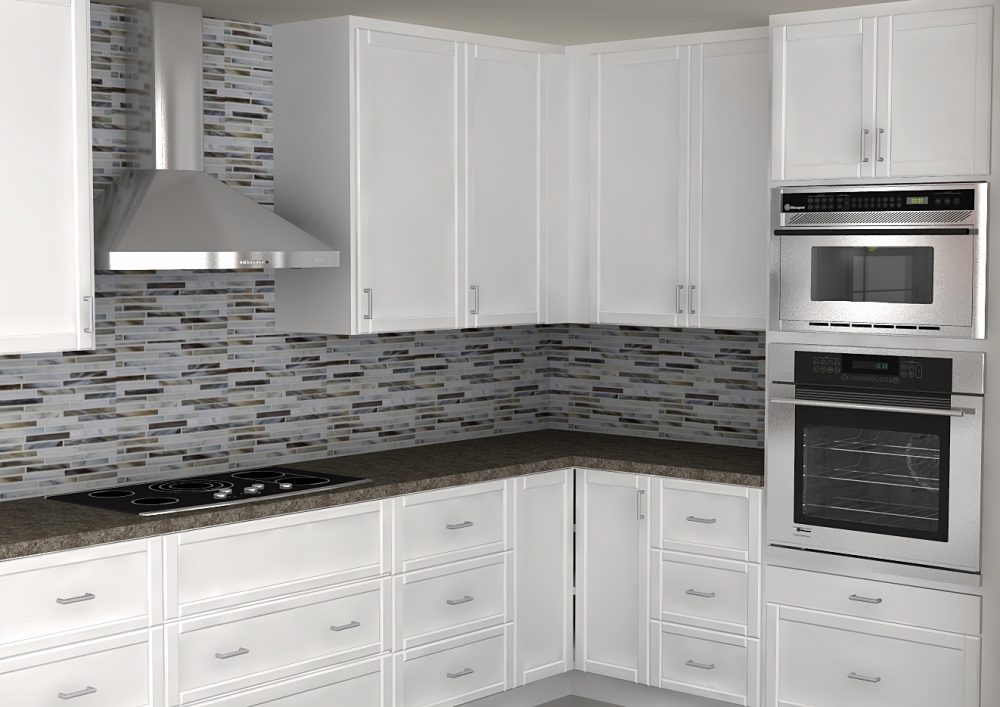 There are four different corner cabinet solutions, but the IKEA kitchen catalog only has one, the angled corner cabinet. This is unfortunate, because:
Angled corner cabinets only work if you have 26 inches of space on either side of the corner
They don't work well with modern kitchen designs
Many customers prefer the look of the wall cabinets to match the base cabinets
If your kitchen is small and/or you're going with a modern IKEA design, then you'll want a blind corner cabinet. This hack will teach you how to make one from an ordinary SEKTION wall cabinet.
We'll Design Your Ideal IKEA Kitchen Easily, Affordably, and Online

Our IKEA Kitchen Design Package is everything you need to complete your new kitchen with confidence.
What Is a Blind Corner Wall Cabinet?
Often, when two base or wall cabinets meet in a corner, one is partially hidden by the other. This partially hidden cabinet is called a "blind" cabinet.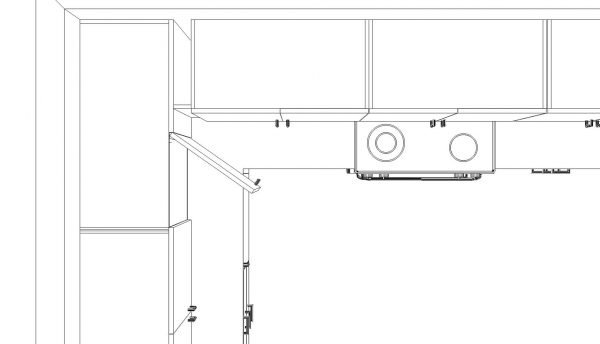 Here's a closeup of the cabinet, just by itself.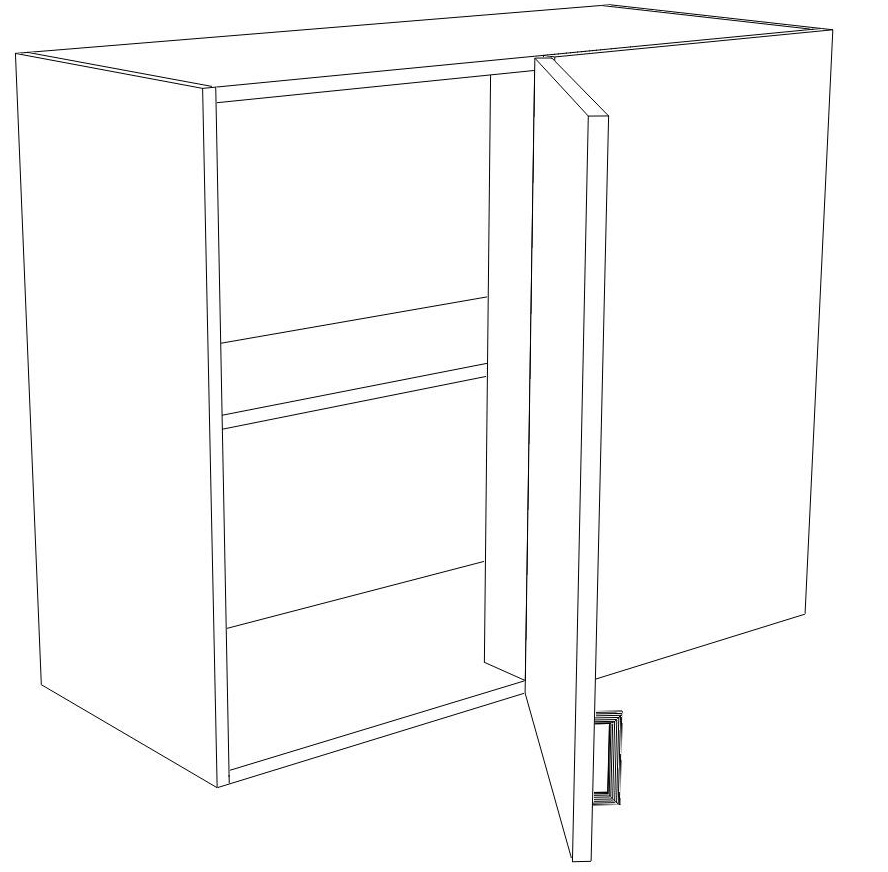 And here's how it looks in real life. You can tuck bulky, less-used items into the back part of the cabinet.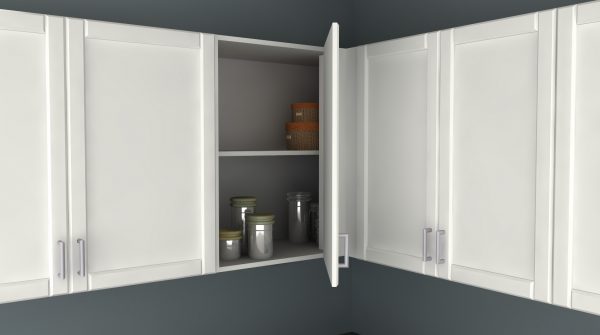 Blind corner wall cabinets are perfect for kitchens with an irregular measurement of 17" along one wall with, say, 25" to 30" along the other.
3 Steps to Make this IKEA Hack
Modify an ordinary 30″ or 36″ SEKTION wall cabinet by using only one door and covering the hidden space with paneling. A minimum 30″ wide cabinet is required to match the depth of the rest of the wall cabinets (14″ 7/8).
Install only one shelf for this wall cabinet. You can use an ordinary 12"-deep shelf meant for a 36"-wide IKEA wall cabinet.
During the installation, recess the cabinet into the corner alongside the perpendicular wall cabinet that's perpendicular to it.
For our example, we have used a 36″-wide wall cabinet frame.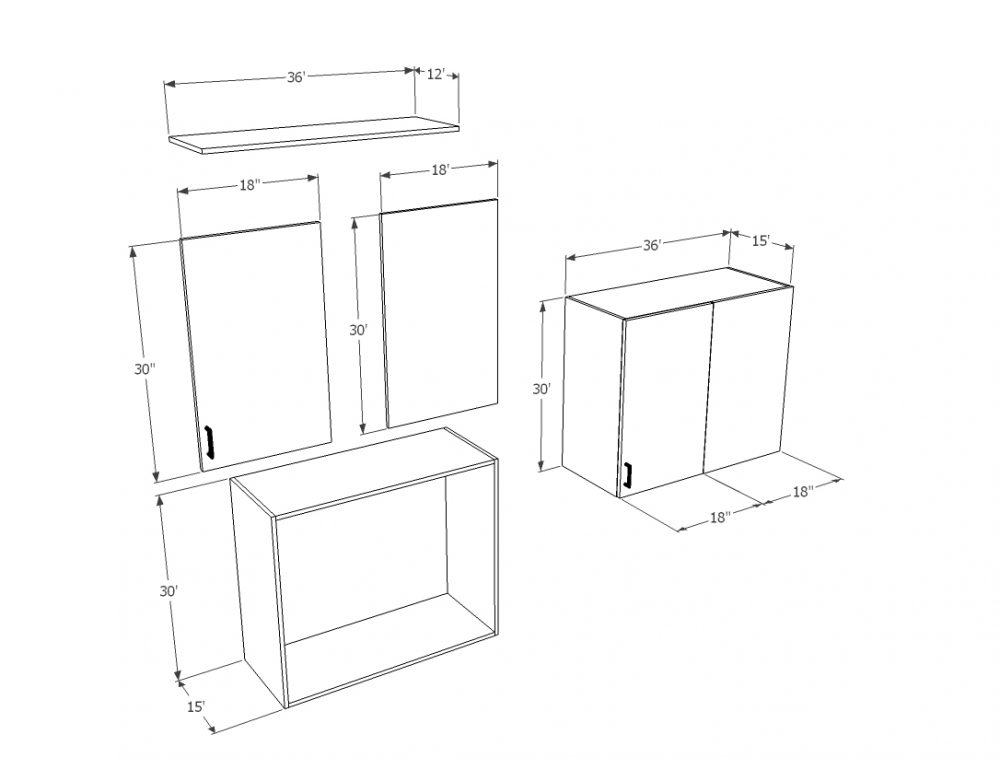 List of IKEA Materials Required for this Hack