Solutions for Optimizing the Space Above Your Refrigerator
Here's an easy math problem for you:
The average kitchen ceiling height is 96" high.
Most modern refrigerators are 84" tall.
What is the size of the gap between them?
And more importantly, what do you do with the space?
Most modern kitchen appliances don't announce themselves. The design trend right now is for appliances to look concealed and built-in.
The focal point of modern kitchens is typically not an appliance, but instead a stunning light fixture or well-designed kitchen island.
American refrigerators, however, always buck the trend of concealed appliances.
While Europeans prefer counter-depth refrigerators that can be covered with a large cabinet door as seen in certain Italian-style kitchens, American refrigerators are typically much bigger.
The result? They end up sticking out like the proverbial sore thumb.
A good IKEA kitchen designer will soften the look of a bulky refrigerator by enclosing it with a cabinet and side panels.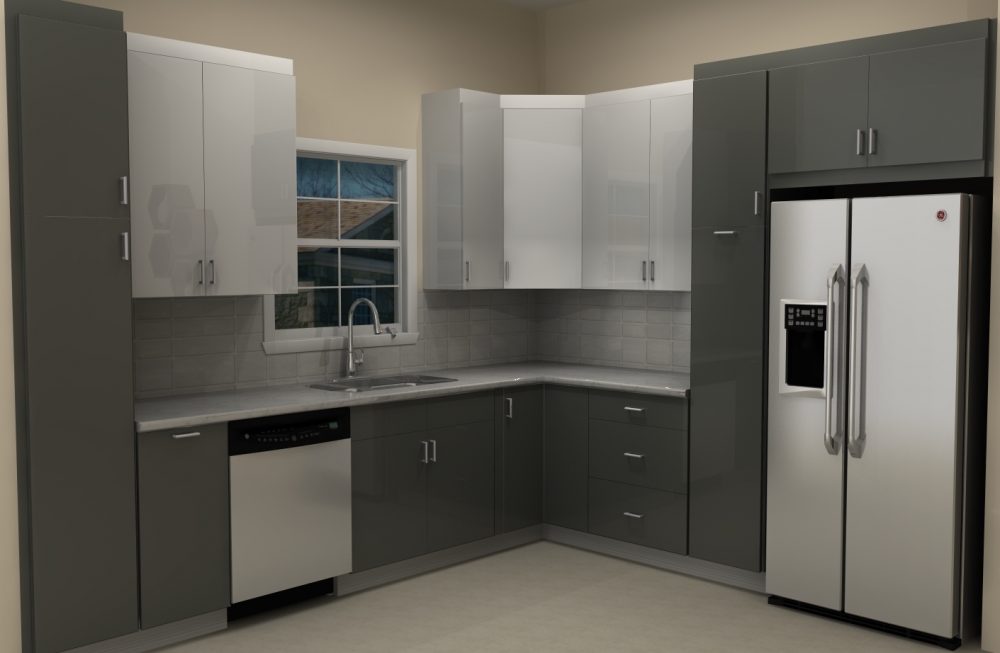 That works well when your refrigerator is 70" high or less. But as we said, many modern refrigerators tend to be 84" high. The space is too small for full-sized cabinets.
We'll Design Your Ideal IKEA Kitchen Easily, Affordably, and Online

Our IKEA Kitchen Design Package is everything you need to complete your new kitchen with confidence.
Can IKEA Put the Short Space Above a Tall Refrigerator to Work?
Of course IKEA can!
It's tempting to just place a filler above the space. Like this: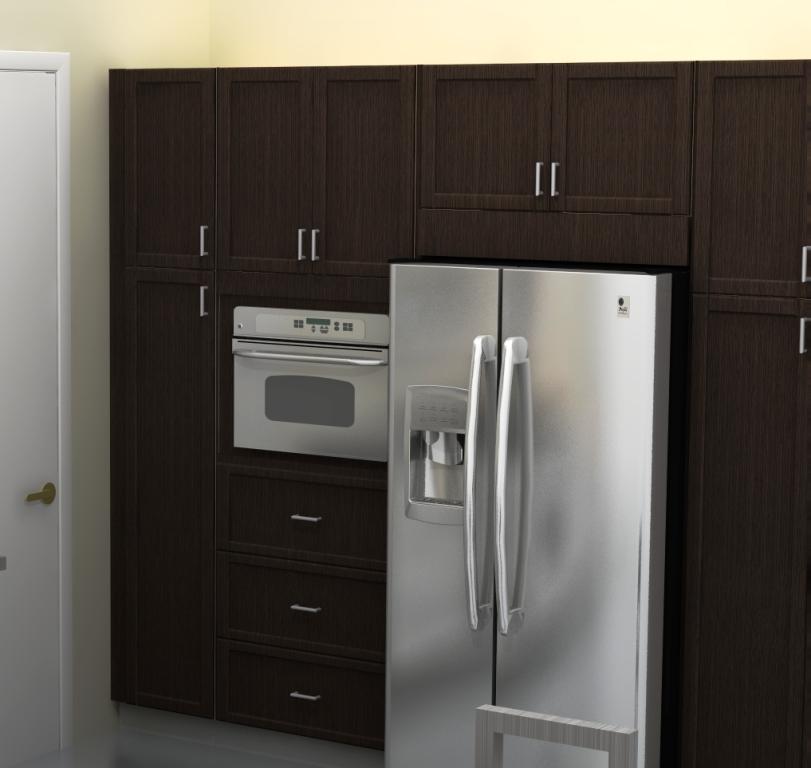 Pardon us for saying so, but that's the easy way out. And IKD never misses an opportunity to create a useful space in an IKEA kitchen design (but only if our clients agree, of course!).
Instead, we recommend creating a horizontal cabinet out of a regular IKEA kitchen cabinet, like this: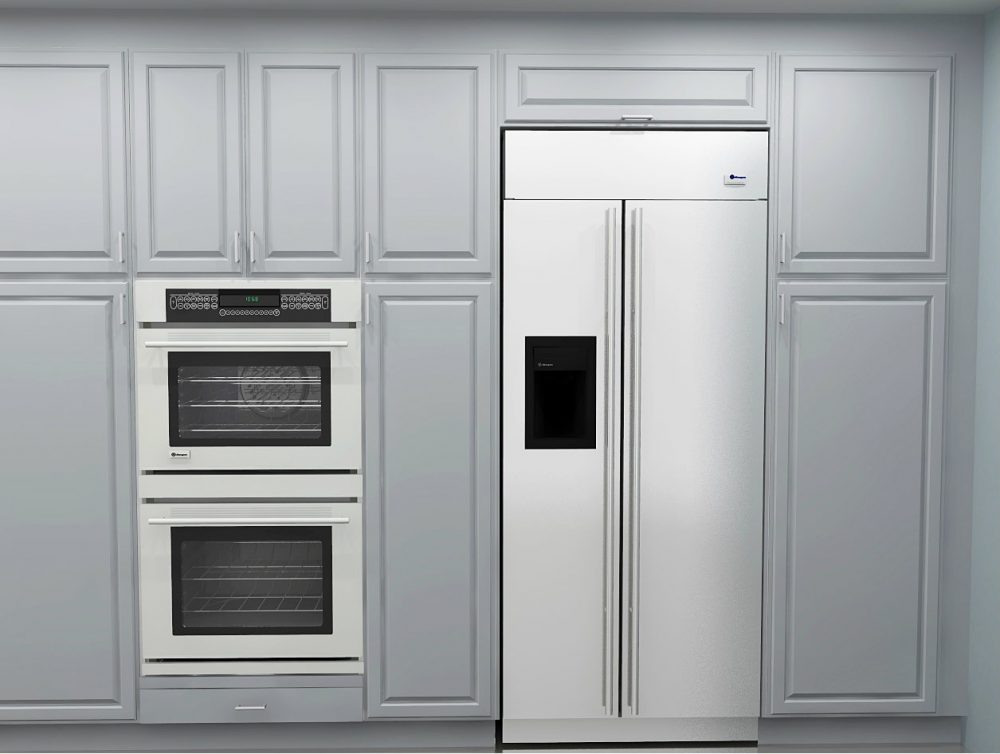 These are just a few good reasons:
It's affordable: you only need a few IKEA components without having to hire a custom cabinet maker or a carpenter. It's a good thing that IKEA kitchen cabinets don't come assembled!
It's useful: this provides storage for large, thin items that don't get used frequently, such as baking trays, cookie sheets or larger serving plates.
It's modern: keep the built-in look for your fridge without spending more. You've already spent a lot in your modern integrated fridge!
A Closer Look at this IKEA Refrigerator Cabinet Hack
For the sake of example, let's say your ceiling is 100", a little above average. If your refrigerator is 84" high, that gives you 16" of space left.
That's perfect for 10" high horizontal cabinet. The extra six inches are for:
Recommended filler above horizontal cabinets: 5"
Wiggle room for uneven ceilings: 1"
Think those 5" filler inches sound like wasted space? Think again. IKEA's horizontal kitchen cabinets need 5" of space so they can open fully.
If you don't give the cabinet 5" of space, you won't be able to open the door, and that will really be wasted space.
So, you'll need to take a standard wall cabinet for the refrigerator and cut it down from a 15" height to a 10" height.
After that, you can simply use a 10" high and 36" wide drawer front as your door. Your cabinet will end up looking like this:


Ready, Set, Go!
You'll need to cut the back and side panels from a 15" height to a 10" height before putting the cabinet together. This means that the side cabinets and back cabinets will go from being 24" wide by 15" high to 24" wide and 10" high.
Materials for this IKEA Above Fridge Cabinet Hack