With over 7,000,000 hashtags on Instagram, #sustainableliving is fast becoming a driving force when it comes to interior design.
In light of this wonderful new way of living, we reveal the most popular eco-materials to use when renovating a bathroom this spring.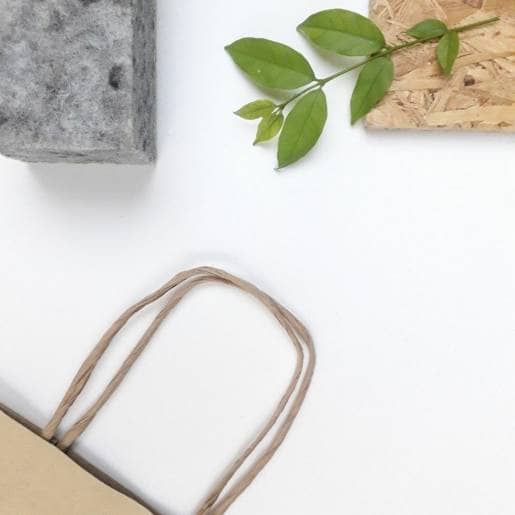 So, naturally we had to delve into Instagram hashtag data to list the top five trending eco-friendly home materials for spring 2022, to help those looking to become more environmentally conscious when it comes to re-styling for the new season.
Spring is here and as we know, it's the season of new beginnings, the perfect time to reconsider your home interior. If you're already looking to renovate your bathroom, why not choose products that are made from sustainable materials?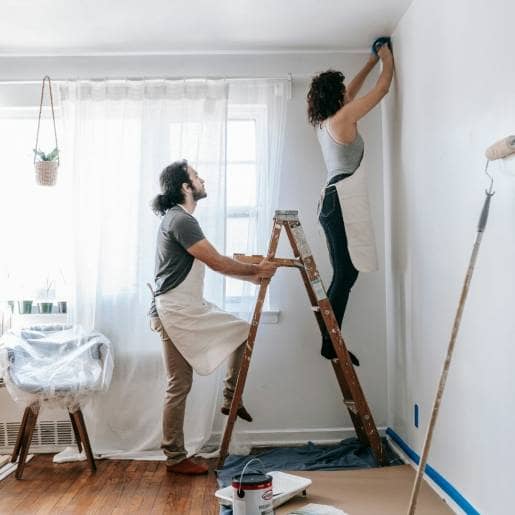 With sustainable living becoming increasingly popular, many companies have shifted their focus on developing more economically friendly products that remain stylish and affordable.
Here are the eco-friendly materials ranked by number of Instagram hashtags:
Ceramic- 8,201,054 hashtags
Steel- 5,416,219 hashtags
Bamboo- 4,596,659 hashtags
Brass – 4,227,286 hashtags
Reclaimed wood- 2,195,488 hashtags
Ceramic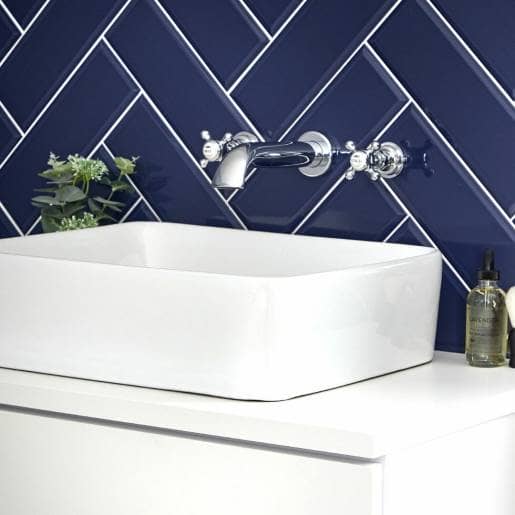 The number one trending eco material according to Instagram is ceramic, with over 8,200,000 hashtags!
Generally made by taking mixtures of clay, earthen elements, powders, and water, ceramic is an amalgamation of natural substances.
Ceramic is an ever-increasing choice when it comes to bathroom design. As we shift seasons, we see more bolder hues appearing such as lemon yellows and azure blue tiles. Mix these bold colours with a heavy-duty ceramic basin for the ultimate contemporary feel.
Steel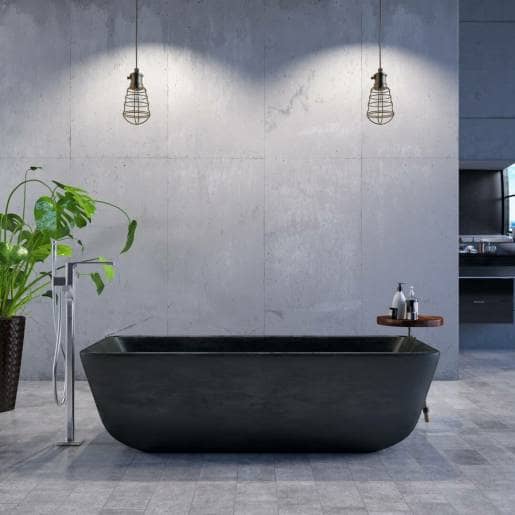 Steel is one of the world's most sustainable materials and is trending with 5,426,219 Instagram hashtags.
Steel is reusable and one of the most recycled substances on the planet, getting the thumbs up from us!
It's a great option for those looking to create a luxurious boutique hotel inspired aesthetic at home.
Including a statement freestanding bathtub for this vibe is a must and preferably, one made from steel.
Combined with a dark colour palette made up of deep bronze and stone grey will help add to the hotel seduction style.
Bamboo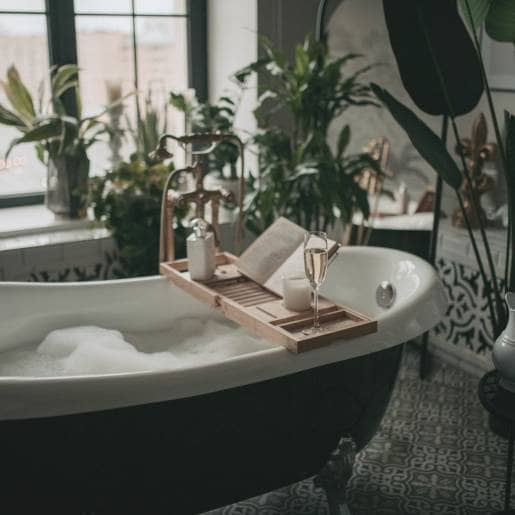 With around 4,550,000 hashtags on Instagram and a highly renewable source, bamboo is the third trending material.
Bamboo requires no fertilisers to grow and self-regenerates from its roots.
It's always a good idea to include aspects of nature to your spring bathroom décor. That is afterall, what Springtime is about – celebrating nature reborn.
Pairing bamboo or rattan accessories such as bathmats or storage caddies with house plants and other greenery is a simple way to refresh a small space.
Brass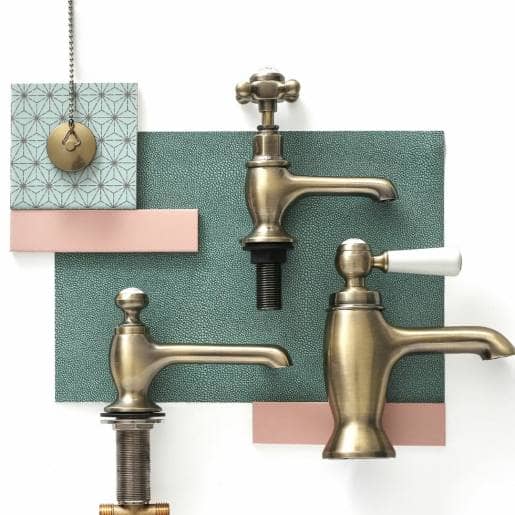 Brass follows closely behind, with 4,227,286 Instagram hashtags.
Brass has the capacity to be recycled an infinite number of times which has significant environmental advantages. Hooray for brass!
Brass is a timeless material, perfect to use if you're looking for longevity. Subtle brushed brass fixtures such as taps, bath feet and washstand legs bring a luxurious warmth to your bathroom space.
For Spring, pair brass with soft blues, greys, and terracotta.
Reclaimed Wood
With over 2,100,000 Instagram hashtags, reclaimed wood is the fifth most trending eco-friendly material.
Reducing the demand for newly sourced timber, reclaimed wood is a renewable material that curbs deforestation.
Contemporary farmhouse is a huge trend at the moment, so what better time to start incorporating (Reclaimed) wood into your bathroom?
Take different shades of oak to construct wall panelling and weathered look flooring.
Keep walls neutral or bright white for a bright and breezy, natural looking space.
Rikki has a passion for interior design and an even bigger passion for writing about it. When she isn't writing about gorgeous bathroom interiors, you'll find her discovering all of the latest trends.